The 70s.
A wild, rambunctious time of flares, groovy music, and an 'anything goes' philosophy that said if you wanted to put something in jelly, you should damn well do it.
Thankfully, it's only the era's approach to interior design, and not its devil-may-care attitude to the boundaries between sweet and savoury foodstuffs, that you'll find at the latest addition to Notting Hill's food and drink scene.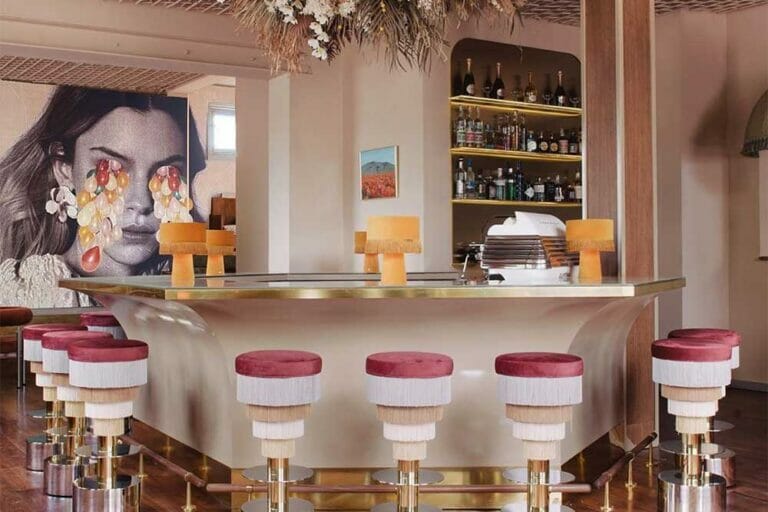 The Sister Jane Townhouse has taken over an old pub building on the corner of Notting Hill's Golborne Road, primarily to showcase their boutique fashion collection in a larger, tailor-made space… but with the pleasing side result that they've let the ground floor out to Latin American restaurant Cha Cha.
With Zuma's Anthony Garlando in the kitchen, Cha Cha's a decent bet for any time of day, be it for rhubarb & vanilla French Toast in the morning or robata-grilled lobster tail in the evenings. But on a road that shutters its doors by 5pm, the place really comes into its own once the sun goes down.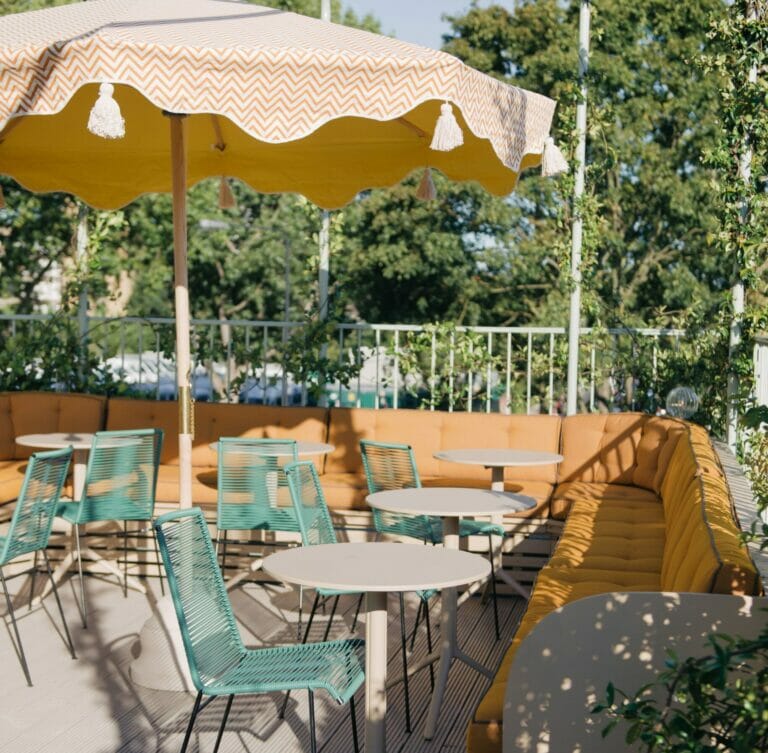 Surrounded by scalloped banquette seating dripping in velvet, shimmering brass accents and fringing on anything that'll allow it, going for drinks here is like starring in your own Bond film.
Head up to the rooftop terrace to sip a Cha Cha Margarita (with Cointreau and home-made spicy ginger syrup) as the sun goes down, or take a perch at the tiered stools surrounding the ground floor bar as bossa nova beats caress your eardrums… before stepping through a silk-lined vintage armoire at the back of the room to find a secret garden filled with salvaged carousel horses and plush sofas.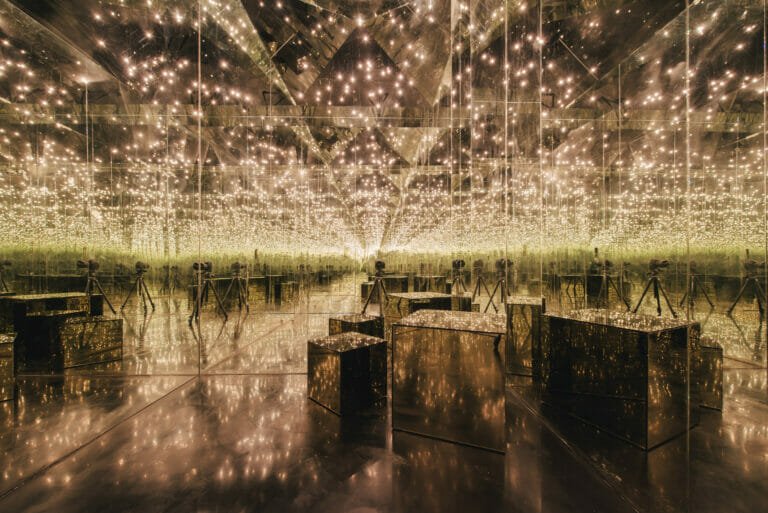 It would be remiss of us not to mention that the Sister Jane changing room is basically a Yayoi Kusama-styled infinity portal to hyperspace.
Best visited before the Cha Cha Margarita sets in.
NOTE: Cha Cha at Sister Jane is open Sun-Tues 10am-6pm, and Wed-Sat 10am-10pm. You can find out more, and book a table, here.
Cha Cha | Sister Jane Townhouse, 36 Golborne Road, London W10 5PR
---
Like high-altitude drinking dens? Check out our guide to London's best rooftop bars…