Giacco's | Intimate Wine Bar & Italian Spot in Highbury
Giacco's is an intoxicating little place.
Primarily because it sells and serves copious amounts of wine, but also because it's imbued with a real independent, neighbourhood feel. Named after owner Leo's grandfather, it's just opened on the growing epicentre of Highbury's food and drink scene, Blackstock Road – where its neighbours include Top Cuvée and BookBar, with The Plimsoll and Farang just down the road. It makes a glorious spot for a glass of something cool after a day spent in Clissold Park.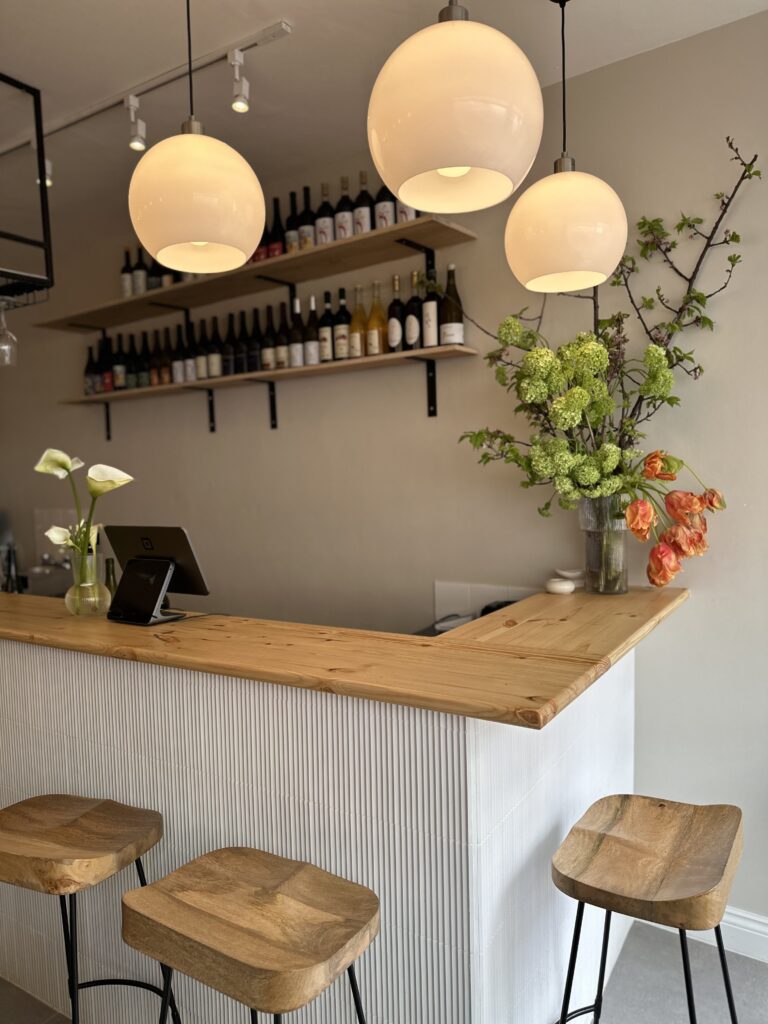 Leo's put the place together himself, and inside Giacco's is every inch the modern wine bar – fresh white walls, blond woods, flattering globe lighting and a vintage speaker system hooked up on the walls. Outside, a little scallop-edge awning provides shade on a sunny afternoon. And perched behind the central bar is a modest library of low-intervention wines, picked out mostly from Italy with a few interlopers from France. They're plucked from good stock, too, supplied by the likes of Ancestrel and Gergovie Wines (the importers behind 40 Maltby Street).
Giacco's is a wine bar for when you're looking forward to catching up with a friend and don't want to leaf through pages of options when you sit down: instead, Leo's tightly curated the selection and made it easy for you. While short and sweet, there's plenty to pique your interest (prepare to become very familiar with the Zibibbo grape), with perky skin contact wines and natural fizz alongside more familiar merlots and chardonnays.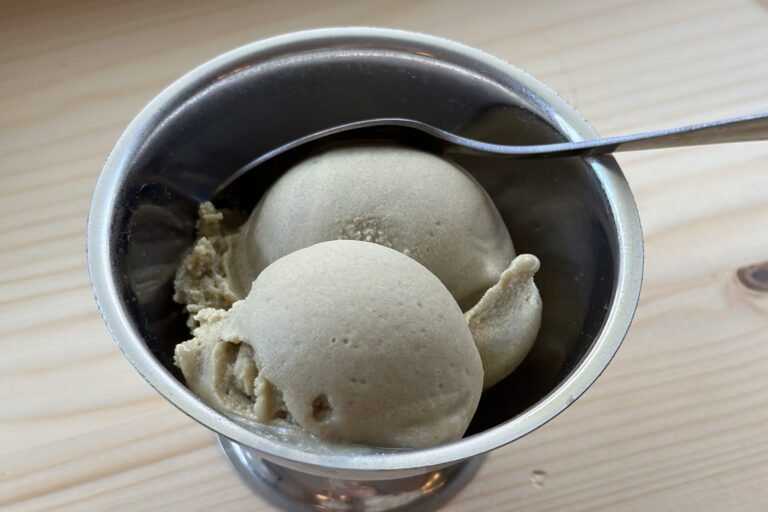 Alongside the vino, Giacco's serves up a collection of top-quality small plates, the ingredients for which are mostly sent directly from owner Leo's mother in Florence. She's kindly keeping Highbury well stocked with some unreal olive oil, cheeseboards and salumi, while on Thursdays and Fridays the team fire up the hobs and rustle up a pair of fresh pasta dishes, which change week by week. And to cap it all off? Homemade gelato and a sumptuous tiramisu…
…just like Leo's mamma used to make.
NOTE: Giacco's is open Wed-Fri from 3pm and weekends from 2pm. There are no bookings, just turn up – you can find out more HERE.
Giacco's | 176 Blackstock Road, N5 1HA
---
Love a good bottle? Check out our favourite London wine bars