If you're not yet acquainted with Incognito in Richmond…
…then it's doing its job properly.
As with many of London's secret bars, Incognito ensures a steady stream of punters by swearing its guests to absolute secrecy. Although if you really pressed us, we might tell you that it sits behind a neat navy blue facade on Duke Street, under the glow of a couple of copper lanterns…
But we won't.
The restrained exterior in no way prepares you for the eccentric parlour-style decor within. The Incognito bars – of which there are now three – are inspired by the adventures of a mythical Victorian-era explorer who's traversed the four corners of the world and attempted to cram every item he's amassed along the way into his humble abode. Does it sound familiar? Well, yes. But it's a recipe that clearly works, not least because it allows for highly elaborate and theatrical presentation of the cocktails themselves.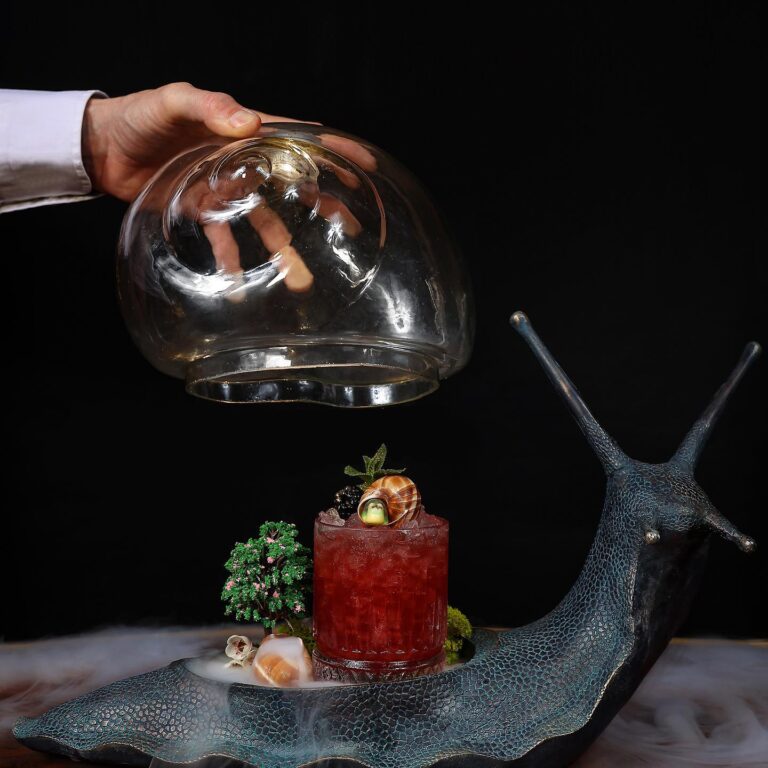 On the menu: the Rubber Dub Dub, a bathtub of gin, vermouth, rhubarb, raspberry and rose topped with lavender bubbles and a chocolate duck; The Escargot, a rum, cinnamon & blackberry punch served under the smoking shell of a giant snail; and Along For The Ride, a concoction of gin, peach and jasmine soda served in a helter skelter… alongside a working Ferris wheel bearing lollipops and popcorn-flavoured candy floss.
Being a bar, Incognito also serves a couple of craft beers and wines by the glass – although that would be like going to a steak restaurant and ordering a salad. Speaking of which – the snacks here really are just snacks, so it wouldn't be a terrible idea to swing by one of these Richmond restaurants before settling in for drinks.
Or you might forget your own name by the end of the night.
NOTE: Incognito Richmond is open daily. You can find out more, and book, HERE.
Incognito Richmond | 2 Duke Street, Richmond upon Thames, TW9 1HP
---
Like quirky drinking dens? Check out these unusual bars in London