Ria's is a sign of things to come.
Hopefully.
It's a new all-day restaurant in Notting Hill with genuine principles, and puts its money where its mouth is in that regard (more on that later)… but which puts something even better where your mouth is. Namely freshly baked cookies in the morning, fluffy focaccia sandwiches at lunch, and luscious deep-dish Detroit-style pizza in the evening.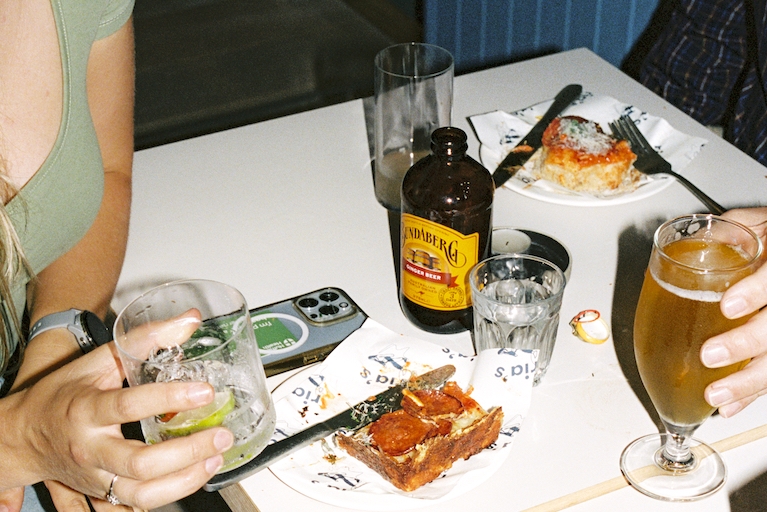 You'll find it parked half way along All Saints Road (between The Pelican on one side and Empire Empire on the other), where it occupies a lovely little convivial space drenched in light from the huge windows. The cream-coloured walls wear a blue-grey skirt of wood that runs along its length, separated by a long belt of coat pegs hung with newspapers, hats, and indeed coats. It all feels like a relaxed living room, basically.
The kitchen in the back is the domain of Ria and her all-female cooking team who put together their menu, which showcases thick-crusted Detroit style pizzas made using 'Wildfarmed' flour, slowly fermented for 72 hours. Toppings swing from whipped ricotta & tomato (with a little basil & lemon oil); to Cobble Lane pepperoni & soppressata (plus a drizzle of hot honey); garlic wild mushroom with burnt onion jam; and salsa macha-marinated roasted king prawns, which is both their most offbeat, and their best-selling pizza thus far. Although Ria, being Scottish, has added haggis pops with the red wine & whiskey drizzle. So maybe that takes the crown.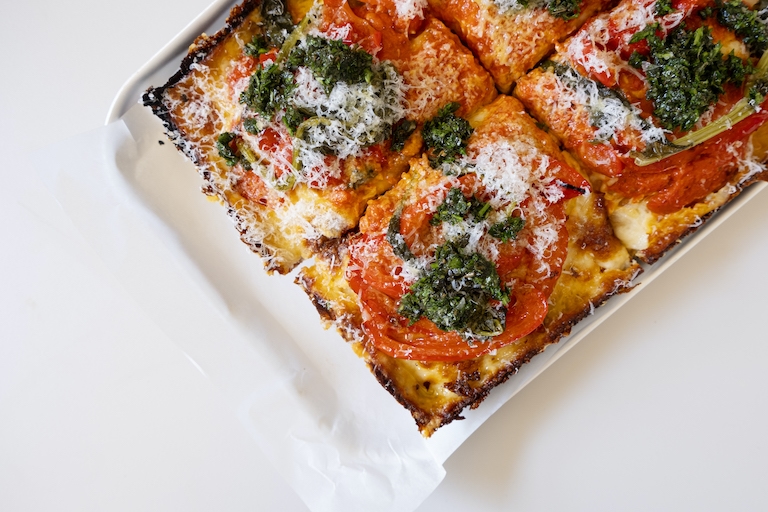 Washing all of this down they've got an all-natural wine list, and a selection of Black Lines cocktails on draught. Speaking of which, as of October they're launching a limited membership scheme in which you pay a small monthly fee, and get your first drink each night on the house. And the values & principles thing we mentioned earlier? Well, all the staff working there get a living wage (which is indexed to inflation), access to an employee share scheme, and quarterly mental health days, all as standard.
It's the Ria deal.
NOTE: Ria's is open now, seven days a week. You can find out more at their website right here.
PREVIOUS PERK: Nudge Members got a month-long soft launch (16th September – 16th October) with 50% off pizza.
Ria's | 29 All Saints Road, W11 1HE
---
Want to get to know the neighbours? Here are the best restaurants in Notting Hill.