So, here's one to file under 'quite ambitious'.
The Grade-II listed Old War Office building on Whitehall, which was sold back in 2016 for a cool £350 million, has been gloriously revamped & refurbished by the luxury hotel group Raffles. Now it's finally open to the public for the first time in its history, with 120 glamorous hotel rooms, 85 residential apartments, a four-storey spa and – for the rest of us mere mortals – twelve bars and restaurants inside.
Yes, twelve.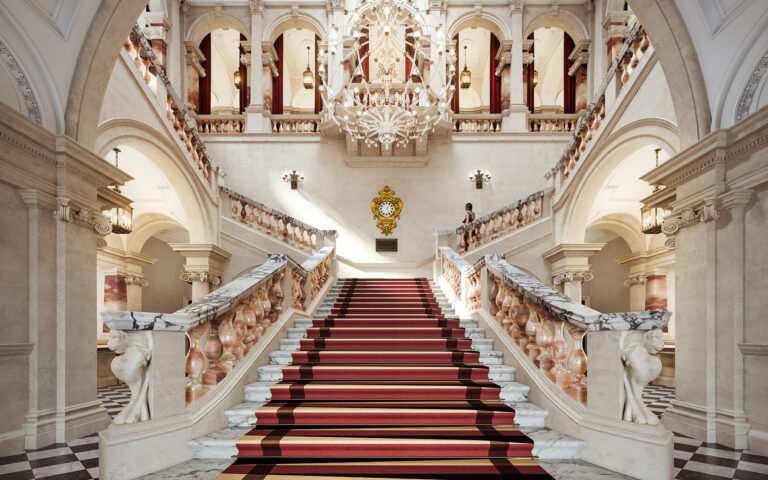 The building itself was built on the site of a former Tudor palace – but with over 1000 rooms and 2.5 miles of corridors inside, if anything, this 1906 replacement is even more impressive. Inside, it's had all manner of Edwardian bombast hurled at it – sweeping marble staircases, mosaic flooring, ornate plaster-framed domes, the works. All those period features have been painstakingly returned to their original glory by a hundreds-strong team of traditional craftspeople, and the result is really quite something.
Here's a little taster of what to expect…
THE RESTAURANTS: MAURO COLAGRECO
So, a third of The OWO's nine restaurants are headed up by the virtuoso chef Mauro Colagreco – he's the man behind Mirazur, which has achieved the rare double crown of winning both three Michelin Stars and snatching up the No.1 spot on the World's 50 Best Restaurants list (in 2019). Originally from Argentina, he's the first non-French chef to ever get three Stars in France, which tells you quite a lot about his skill and ambition – and his three restaurants at OWO are all open now.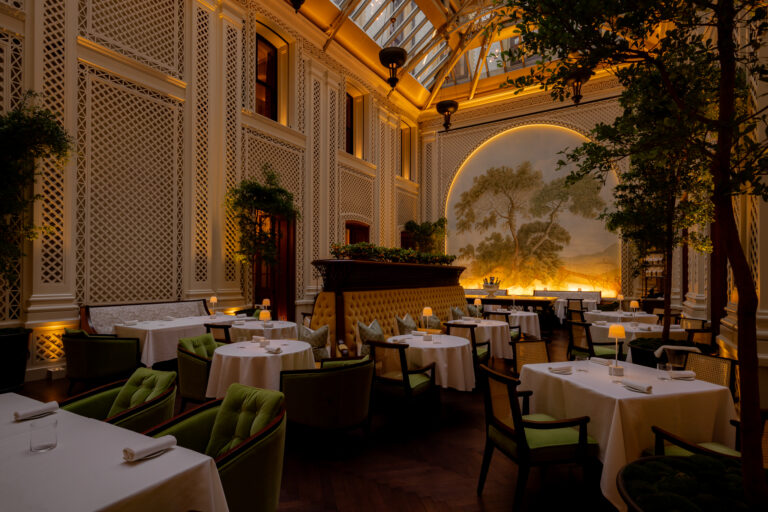 Luckily, it sounds like they'll cater to three different price points, starting in the middle with Saison, heading to the top (Colagreco's signature restaurant), and peaking in the upper stratosphere with the intimate Mauro's Table experience. But Saison looks like it'll give plenty of bang for its (relatively accessible) buck, serving up an all-day Mediterranean menu in a stunning double-height atrium.
THE ROOFTOP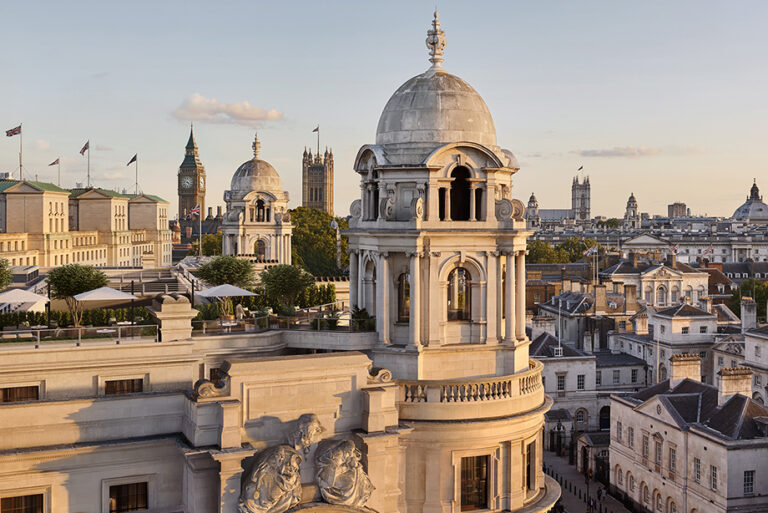 In a surprising and very welcome move for a luxury hotel group, the OWO rooftop won't be sectioned off for guests – instead, they're treating the hoi polloi to a Japanese rooftop restaurant with some insane-looking views over Big Ben and Buckingham Palace. Opening sometime in the next few months, the food here will be under the remit of the Creative Restaurant Group, a.k.a. the team behind Michelin-starred Endo at the Rotunda and Mayfair's HUMO, and they'll also be slinging a sake bar onto the ground floor for good measure.
THE ITALIAN RESTAURANTS
Completing the restaurant line-up will be Milan's Langosteria (opening 2024), a restaurant which combines first-class seafood with exceptionally warm service, and Paper Moon London (open now), the first international branch of a beloved independent restaurant (also in Milan) that's been going since 1977.
THE CAFÉS & BARS
As you'd expect from any luxury hotel in London, you can book in for afternoon tea at The OWO – hosted, naturally, in a wood-panelled former library overlooking Whitehall. With a grand piano. And an outrageously ornate fireplace.
There's also Café Lapérouse, a Parisian import now open in a metallic-rooved pavilion in the hotel courtyard, shifting from a bustling café to a bar by night. That joins the Guards Bar and the Spies Bar, a subterranean drinking den nestled in the OWO's original MI5 quarters – though sadly those last two are only open to hotel guests.
But given that Bond author Ian Fleming used to tread The OWO's halls as a naval intelligence assistant… they should really serve a mean martini.
NOTE: Raffles London at The OWO is open now. You can find out more at the website right HERE.
Raffles at The OWO | Whitehall, SW1A 2EU
---
Want to stay on top of the latest news? Take a peek at these London restaurants opening soon