Bistro Freddie is a bit like a beautiful old vintage car fitted with a cutting-edge electric engine.
With its handsome starched white linen tablecloths and candles on every table, it exudes an old-school elegance and has the feel of a thoroughly old-fashioned bistro. But the open kitchen dominating the back of the space – that is, the engine – tells a different story. Here, everything feels fresh, modern, and creative.
That innovation comes as no surprise given that the whole endeavour is the work of the gang behind Crispin & Bar Crispin, both of whom helped to uncork the city's booming natural wine scene and reinvent the modern wine bar while doing so, thanks to regular chef collaborations, seasonal menus, and a dedication to low-intervention, small-batch bottles.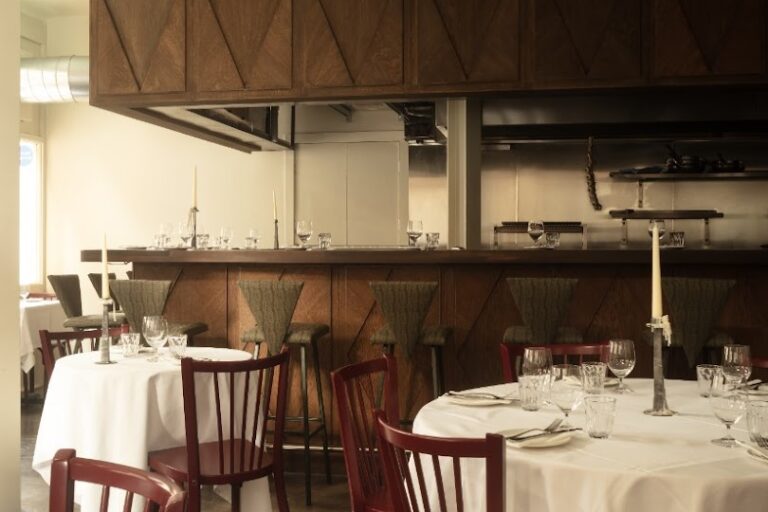 Here, they've taken over the space that used to house Oklava (which shall be sorely missed) over in Shoreditch. Instead of their usual Crispin-style geometric patterns & angular design, everything's very reserved, and geared towards simple intimacy and low-lit, classic charm. It almost feels like you've slipped, tripped, crossed the channel, and stumbled into a Parisian bistro quite by accident.
For their opening menu, they've taken a lot of that time-honoured tradition and given it a modern twist, using British ingredients & French recipes – you can kick things off with a Dorset snail flatbread lavished with beef fat and garlic & parsley butter (which is a great introduction to snails if you haven't tried them) or a cloud-like mushroom parfait with watercress salad on fried bread.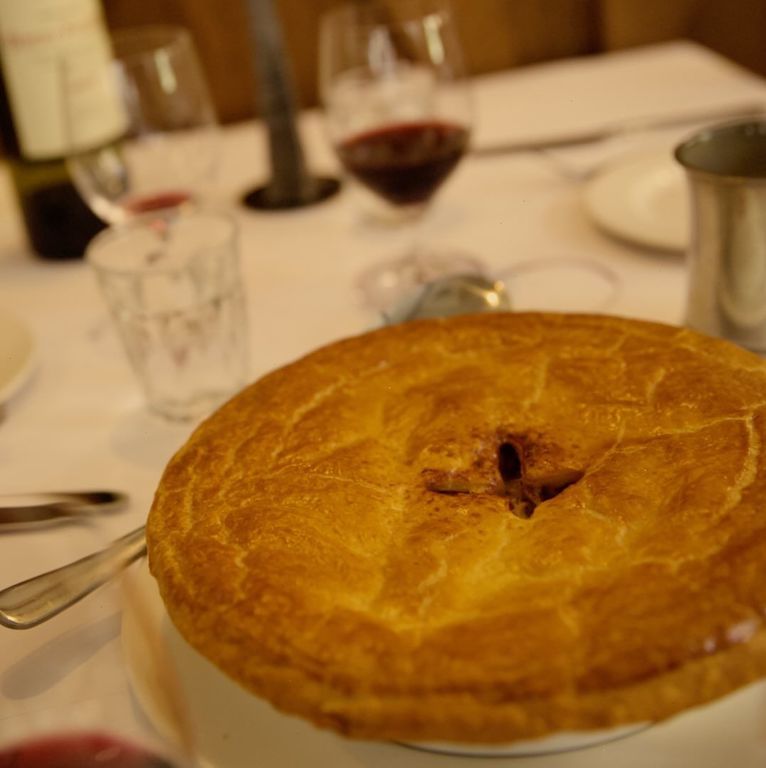 The larger dishes include a spectacular pork chop with a sweet apple glaze and bacon jus sauce (you'll honestly be licking that sauce off the plate); and gorgeous-looking rabbit & apple cider pie that will likely fast become the restaurant's signature dish. But perhaps the best bit? Is the steamed marmalade pudding with pouring custard.
And washing all of this down, you have an all-French wine list curated by Crispin's own Alex Price, who has scoured the Gallic countryside for all manner of natural, low-intervention, and biodynamic vintages. Old World, new styles.
Perfect for a forward-thinking bistro.
NOTE: Bistro Freddie is open Tues-Sat for dinner, and Tues-Sun for lunch. You can find out more, and make a booking at the website right here.
Bistro Freddie | 74 Luke St, EC2A 4PY
---
Want to get to know the neighbours? Here are the best restaurants in Shoreditch.