Word on the street is that sushi chefs are working on a new dish which can instantly create suspense.
They're calling it the…
…drum roll… 
In the meantime pop along to Sushi Atelier, a wonderfully minimalist eatery on Great Portland Street. It's a seafood-focused spot that comes to you from the talented team behind Mayfair & Knightsbridge's upmarket sushi micro-chain, Chisou – and the result is, well, exactly as good as you'd expect.
The space itself is simple, petite and unassuming – that is, apart from the huge multi-coloured mural taking up most of the exposed brick feature wall. Downstairs you'll find an izakaya-style basement with intimate tables, but the best seats in the house are perched at the long wooden bar overlooking the chefs at work…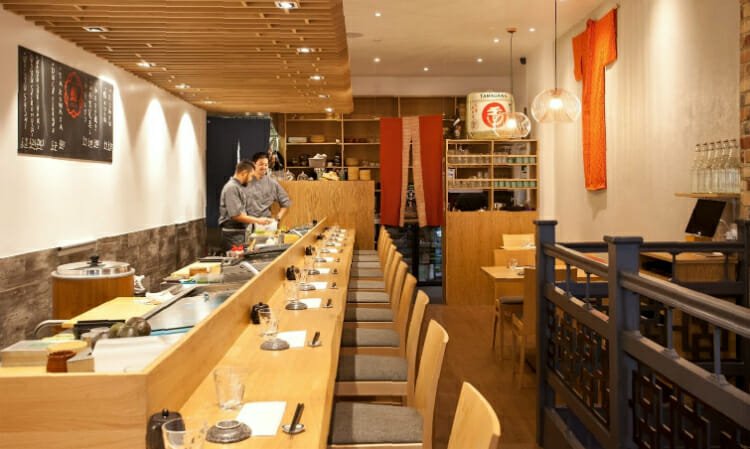 THE DISHES
An enormous list of sushi and sashimi runs the gamut from scallops to torched salmon, many of which are given a contemporary twist with garnishes of truffle mayo or yuzu and orange peel. The easiest way to order is omakase – for which the chef will pick out six, nine or twelve pieces according to your hunger levels, giving you the very best of what's on offer that day.
Move up to the bigger plates, and you'll find razor clam ceviche served with a whiskey jelly (served out of a smoking bell, of course), BBQ tuna with a parmesan and tofu salad, and steamed tofu with marinated apple and walnut crisp. The dish that's fast becoming the showstopper, however, is the butterfish carpaccio, which sees melt-in-the-mouth sashimi topped with blowtorched foie gras.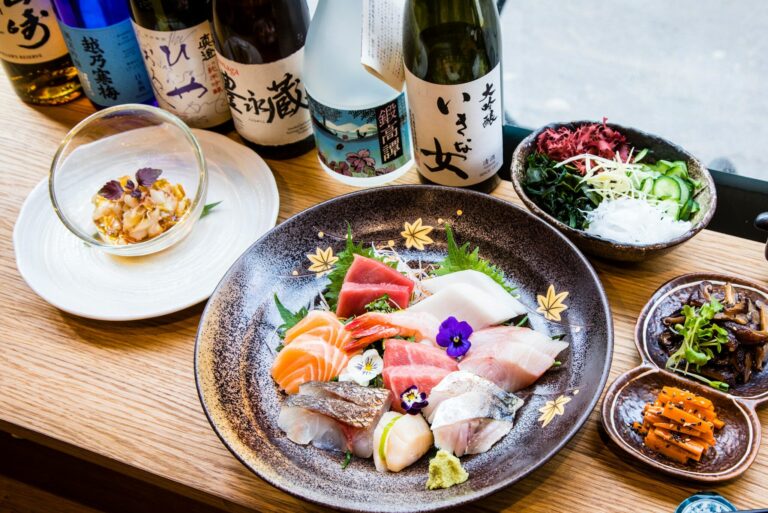 And then there's…
THE DRINK
Yes there's a well-chosen line up of wines and beers on offer here, but the better option is obviously to wash everything down with one five of their top-notch sakes.
You're definitely going to roll out of there.
NOTE: Sushi Atelier is open Tues-Sun for lunch and dinner – you can find out more, and book, HERE.
Sushi Atelier | 114 Great Portland Street, W1W 6PH
---
Loved this? Tick off some of London's best sushi restaurants