The Delaunay | All-Day 'Grand Cafe' Style Restaurant In Covent Garden
Theatreland.
Its lighting work is spot on.
And its culinary cred isn't bad either, given the vast number of restaurants in Covent Garden. Yet for all the seafood specialists, dumpling spots and glitzy brasseries, there is only one elegant, European-inspired Grand Café/restaurant: The Delaunay.
From the same team behind The Wolseley, Brasserie Zédel and Bellanger, The Delaunay's evocative mixture of green leathers, dark wood, granite flooring and brass fixtures gives the feeling that you may have accidentally walked through a wormhole into 19th century Vienna… only you're actually in Aldwych.
And like most grand cafés, The Delaunay is an all-day affair, with special menus designed for pre/post-London theatre trips.
It breaks down something like this:
BREAKFAST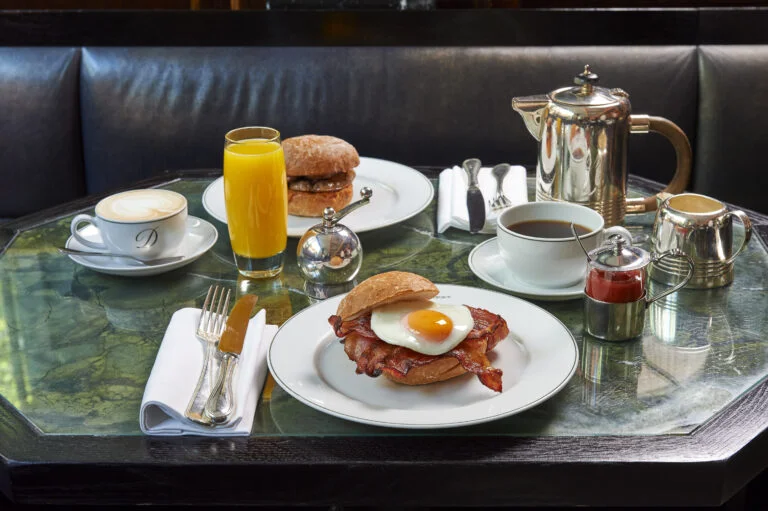 A traditional Viennese breakfast of smoked ham, salami, artisanal gouda, boiled egg and rye bread sits alongside homemade mueslis, fresh fruits, and pastries baked in the in-house patisserie. And on weekends, The Delaunay brunch menu ranges from classic egg dishes (avo, Florentine, lobster Benedict) to pancakes, kedgeree, and potato gröstl with bacon and mushrooms… to hot dogs, bagels, hamburgers or even a lobster roll.
–
À LA CARTE LUNCH & DINNER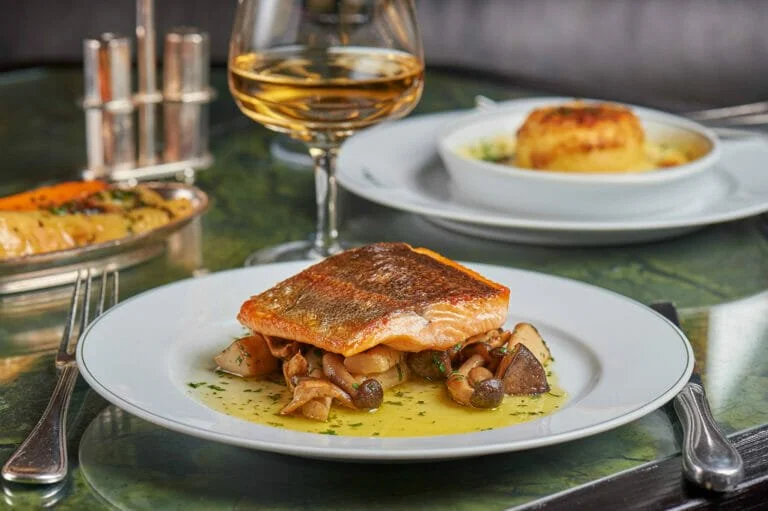 A selection of schnitzels and würstchen (a smoked pork sausage) are offered as typical Austrian fare, while daily specials such as paprika braised short rib of beef, and chicken Kiev come from slightly further afield. The Delaunay has a solid roster of fish dishes, too, and an all-day egg menu for those for whom brunch is not a meal, but a way of life. Also a way of life: the desserts, headlined by the two essentials, a classic apple and cinnamon strudel and Kaiserschmarrn, the fluffy bite-sized pancake pieces served with plum compote.
And if you can't stop for long? They've got you covered in that department too. Visit The Delaunay's takeaway counter next door (eloquently named "The Counter") for a sweet or savoury pastry and a coffee on the move.
–
DRINKS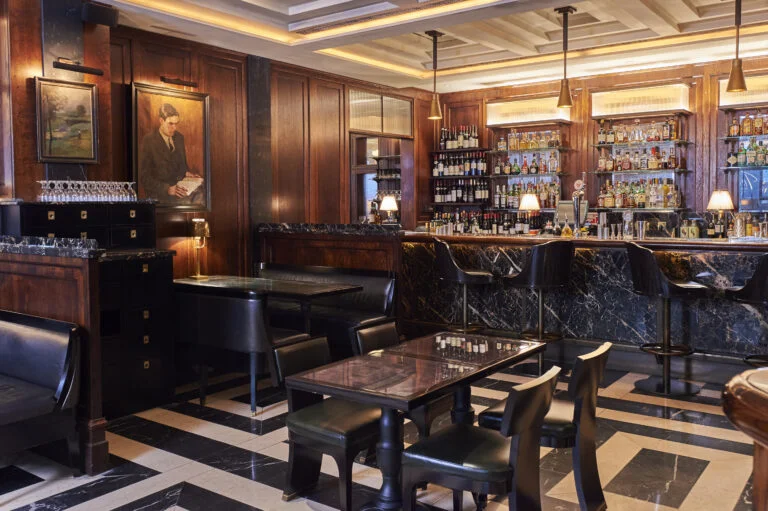 Yes, this merits a section of its own. If you're a beer person, you'll find comfort in Steigls (Austrian beer) and ciders. For the wine crowd, there's 20 or so fine wines to work through covering Western Europe (they also offer carafe), and for the cocktail crew there's classics and 'Delaunay Favourites' (one being the Egg Kabarett that has tequila, sherry and a whole egg). And finally for those who just can't help getting a teeny bit carried away in a place as smart as this, you can plump for the Vienna Imperial (a sparkling cocktail of Chambord, red wine and Austrian Champagne) or a Champagne martini.
Fertig.
NOTE: The Delaunay is open for breakfast, lunch, and dinner Monday-Saturday, as well as breakfast and lunch on Sundays. You can find out more, or make a reservation via their website HERE.
The Delaunay | 55 Aldwych, WC2B 4BB
---
Want to find more places to eat out in the area? Then peruse our guide to the best restaurants in Holborn