The Sea, The Sea has turned a new tide.
Or, at least it's got a new menu.
If you've never been, there aren't really any other restaurants in the city like it. It's the sibling to the Chelsea original, which was essentially half seafood restaurant, half fishmongers. This, on the other hand is housed in a huge railway arch, much like Berber & Q next door, only bigger. And all that space is used first and foremost as a giant development lab, where they take day-boat fish, and clean it, fillet it, dry age it, and deliver it to some of the best restaurants in the city – including their own.
That restaurant is a chef's table-style space where executive chef/wizard Leandro Carreira can road-test his various (and frequently brilliant) ideas. And now they've made that inventive menu considerably more affordable, reducing the price from £150 to £95 for their multi-court tasting menu.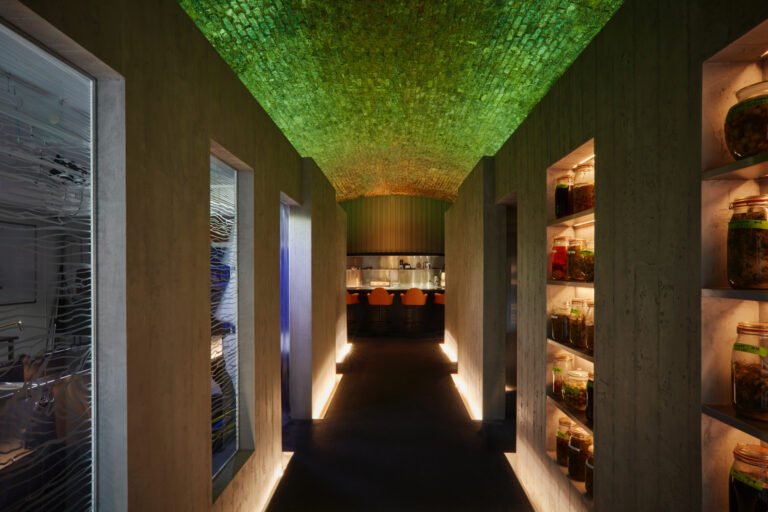 Should you fancy a visit, here's how your evening will proceed: as you enter, you'll pass down a long, sleek, corridor whose walls are lined with backlit tanks filled with live fish & crustaceans. There's a faint green glow above you, further evoking the ocean. Mood set, you'll arrive at the polished countertop, and take a seat in one of the fourteen comfortable, bright orange chairs surrounding it.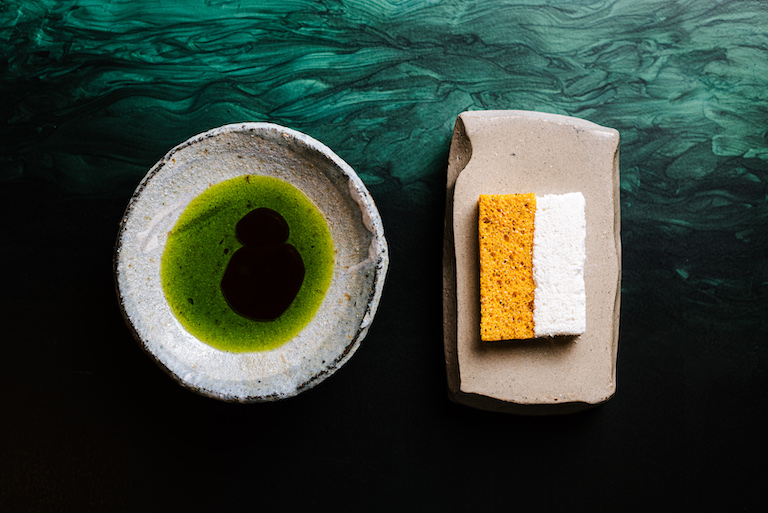 What follows is an 8 course, omakase-style flurry of invention: langoustine pastries with fried milk & sorrel; frozen squid (we were skeptical, but it's honestly amazing) with a togarashi egg cake & consommé; 2 weeks dry-aged monkfish with plankton (yes, actual sea plankton); and toasted fennel seed ice cream with caviar, to name but a few.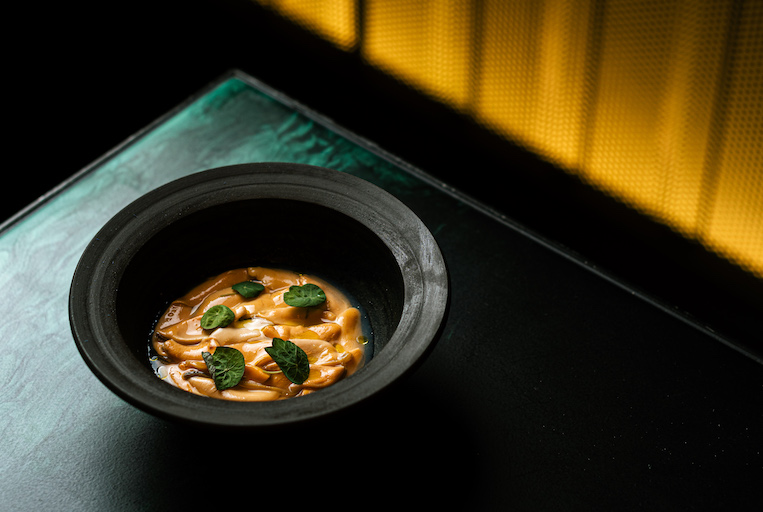 Having already established relationships with day boat fishermen down in Cornwall, Devon and Dorset, they're buying fish direct from the boats, then hoisting them into their own vans to drive up to Hackney each day. Then, they're scrubbed, scaled, filleted, de-boned, and dry aged, ready to be either sent to another lucky restaurant, or straight to the counter. There's tanks of shellfish, crates of seaweed, and whatever the suitable container is for gooseneck barnacles & their cousins, like a briny, wet Willy Wonka.
It's making some waves.
NOTE: The Sea, The Sea, Hackney is open for a chef's table dining experience Wednesday-Saturday. You can find out more, and book, at their website right HERE.
The Sea, The Sea, Hackney | 337 Acton Mews, E8 4EA
---
Looking for some meat? Check out Berber & Q around the corner.