Musicals by Candlelight?
It's guaranteed that something will be wick-ed.
And it's a guarantee you'll probably have a rousing, entertaining, and occasionally moving time, too – at least if the idea of a string quartet playing iconic compositions from some of the most legendary songwriters in the game (Sondheim, Rodgers & Hammerstein, Lloyd Webber, etc) in a 400 year old church, all while bathed in the warm, yellow light of hundreds of flickering candles sounds good to you.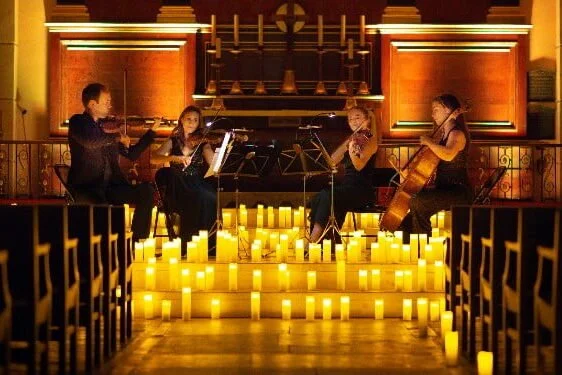 The shows next take place on 10th June, and the church in question is St Paul's (yes, church, not cathedral) down in Covent Garden. It was founded way back in 1633, but over the years it's become known at The Actor's Church, and actually has plaques dedicated to musical composers like Ivor Novello & Noel Coward dotted about. Basically, if there was ever a perfect venue for this kind of show, this is it.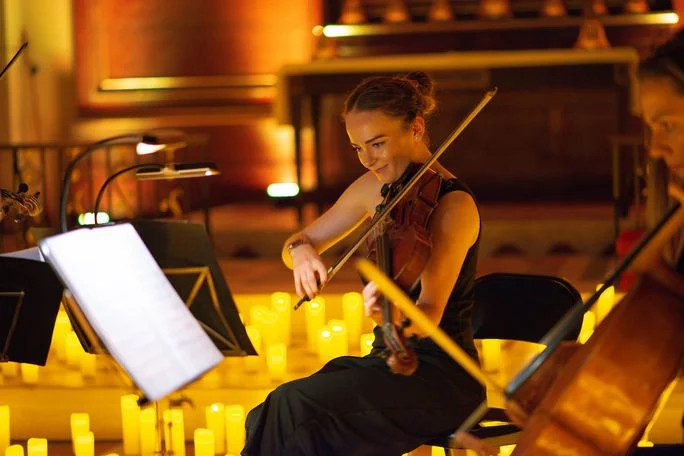 Step inside to see a performance, and you'll find the place steeped in atmosphere, having been lit almost entirely by the hundreds of flickering candles that cover the floor leading up to the altar (which doubles as a stage here). Pull up a pew, let the show wash over you, and over the course of an hour you'll get tunes from dozens of classics, including Grease, Dirty Dancing, Chicago, and yes, Wicked. The quartet playing them, Icon Strings Quartet, are an award-winning outfit who've played all across Europe, including the Royal Albert Hall, and they'll happily throw in the occasional (and occasionally hilarious) anecdote between songs, too.
Other shows can't hold a candle to that.
NOTE: Musicals by Candlelight takes place on 10th June in The Actor's Church church, Covent Garden. Ticket start from £31, and are available here.
The Actor's Church | Bedford St, WC2E 9ED
---
When it's over? Head out to one of the best restaurants in Covent Garden.