Some of the winter lights trails around London can be quite moving.
But this one takes it to the next level.
The Epping Ongar Lights Express is a steam train that literally moves you from Ongar station out in Epping, through a festively illuminated route all the way to… Ongar station out in Epping. Which, it should be noted, is just outside of the M25, buuuut somehow used to be on the Central Line.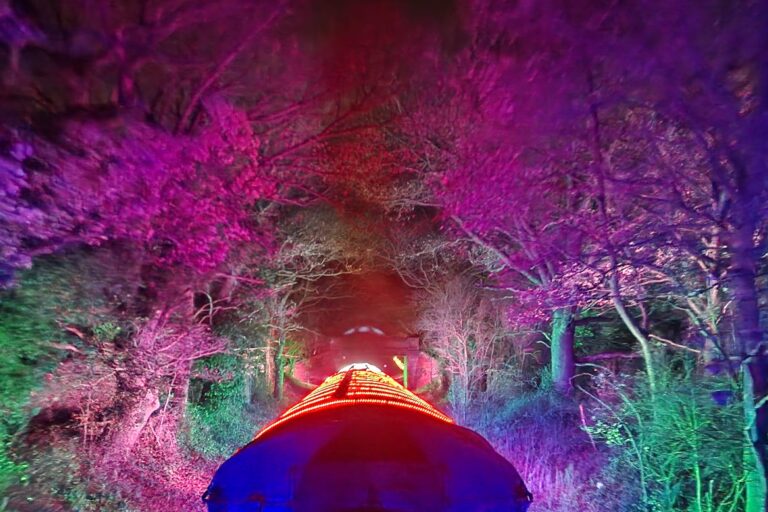 Over the course of your journey you'll get to experience a whole Polar Express's worth of magic, with the train itself decked up to the nines in Christmas lights, and then sent through equally dazzling forests with line-side light displays including woodland animals, fairies, and more. On board the train, there's both classic Christmas tunes and some consummate voiceover action from the "Voiceover Man" off The X Factor – and you'll be wearing glowing wristbands that pulse in time with the music, making you a very literal part of the festive illuminations too.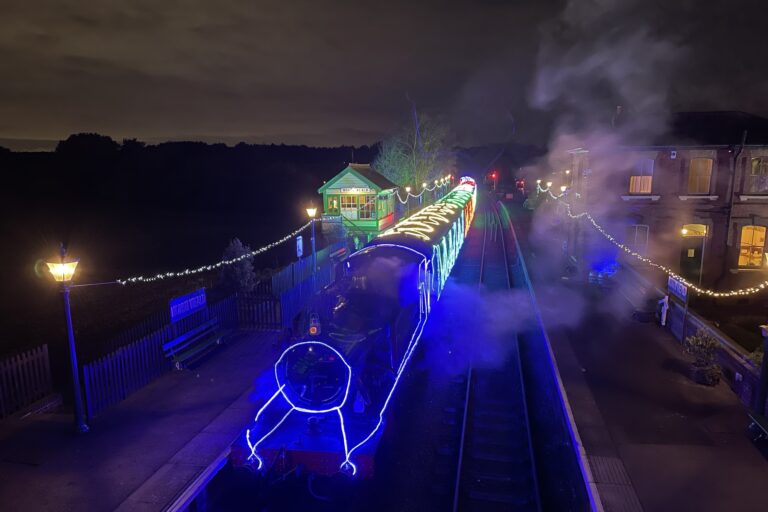 It's running from 17th November until 7th January, with a small break for Christmas. Speaking of which, Santa won't be there as "he, and the elves, will be busy wrapping presents". The good news is, they seem to work nights – so if you're not fussed about the illumination part of the experience, you can join a Santa Special train during the day when the big man will be making an appearance and walking through the carriages handing out presents to anyone who's been good all year.
We'll take a cup of tea and a packet of ready salted, thanks.
NOTE: The Epping Ongar Lights Express runs from 17th November 2023 – 7th January 2024. Tickets cost £20, or £120+ for a private 6 person compartment, and you can book right HERE.
Epping Ongar Lights Express | Ongar Station, CM5 9AB
---
Feeling the chill? Cosy up with London's best Sunday roasts