Welcome to The Rebellious Wine Club, which promises to push boundaries, challenge norms, and overturn all expectations… by serving you beer.
Only kidding. But they do do things a little differently to your typical wine tasting events – because they're aiming to take out any if the stuffiness and, let's face it, pretentiousness that inevitably starts to poke its nose in wherever wine's involved. There will be only moderate amounts of glass-swilling. There is unlikely to be spitting in buckets. And you will successfully learn the meaning of terroir, if not how to pronounce it.
Now, a lot of that pretentiousness can actually come from the guests, so for starters The Rebellious Wine Club is already providing a kind of self-selecting event where you know the people attending will be entirely normal. The idea is that you can turn up knowing absolutely cork-all about wine, and leave feeling like you might actually be able to go to a restaurant and open the wine list without having a long, incredibly anxious internal monologue, before eventually ordering the house white.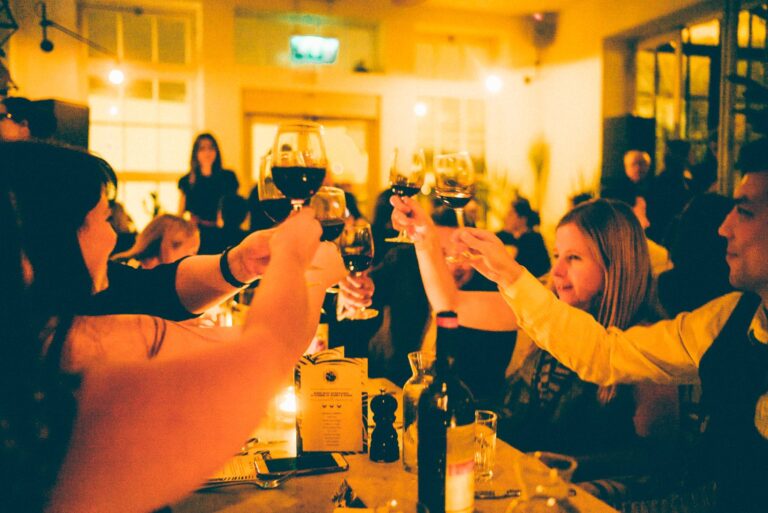 And to facilitate all this, the RWC has bussed in a supremely exciting line-up of female experts from the wine industry, who are all dead set on debunking wine myths and giving you some practical advice that you'll actually remember. Taking place in the elegant setting of Bourne & Hollingsworth Buildings, each monthly meeting will be led by a different host, namely:
Thursday 9th November: Erika Haigh – she's a wine sommelier-turned-sake scholar, who opened the UK's first independent sake bar, Moto, in 2019. Book into her event to get a whistle-stop tour that demystifies the different sake profiles, and leave feeling thoroughly refreshed in every sense.
Thursday 18th January: Alexandra Price – Alex heads up the wine selection at Crispin and its Soho sibling (one of our favourite London wine bars), Bar Crispin. At this event, she'll be honing in on low-alcohol wines, and recommending some that are genuinely as delicious – and maybe even better – than their full-throttle equivalents.
Thursday 8th February: Hannah Crosbie – the founder of Dalston Wine Club has gained a huge insta & podcast following for her low-fuss, totally relatable approach to wine. Here she'll give you the big picture on wine in a way that's – rebellion alert! – actually quite funny.
Tickets are £39, and aside from figuratively absorbing colossal amounts of wine wisdom from each expert, you'll also get to absorb, in a very literal sense, some generous pours of wines to taste as you go. And because this isn't their first rodeo, they'll also be keeping you well-fed with snacks from B&H exec chef Matthew Harris.
Well, there's no point rebelling against snacks.
NOTE: The Rebellious Wine Club meets once a month – you can book tickets and find out more HERE.
The Rebellious Wine Club | B&H Buildings, 42 Northampton Road, Clerkenwell, EC1R 0HU
---
Brushing up? Take a look at these other great wine tastings in London