If you really want to get down to the nuts and bolts of natural wine…
…then Wingnut Wines is a good place to start.
It's the passion project-turned-runaway success of Papi's Charlie Carr, a natural wine connoisseur who now runs an online store & subscription service, roving market stalls, and this: a bijou little wine shed in the middle of Netil Market. It's here that you can drop in to pick his brains, pick up a bottle, and even attend special events… like the Nudge Member-exclusive wine tastings taking place over the next month (at a snip of the usual price).
Book in for one of the 'Wines For The Winter Table' tastings he's hosting just for you on 9th, 16th & 23rd November, and you'll get a) the scoop on some properly comforting & delicious warm-you-up-inside wines b) drink half a dozen exceptionally delicious samples of those wines, (with nibbles, and 10% off bottles to take home) and c) get to know some like-minded and equally sophisticated fellow Nudge Members while you're at it.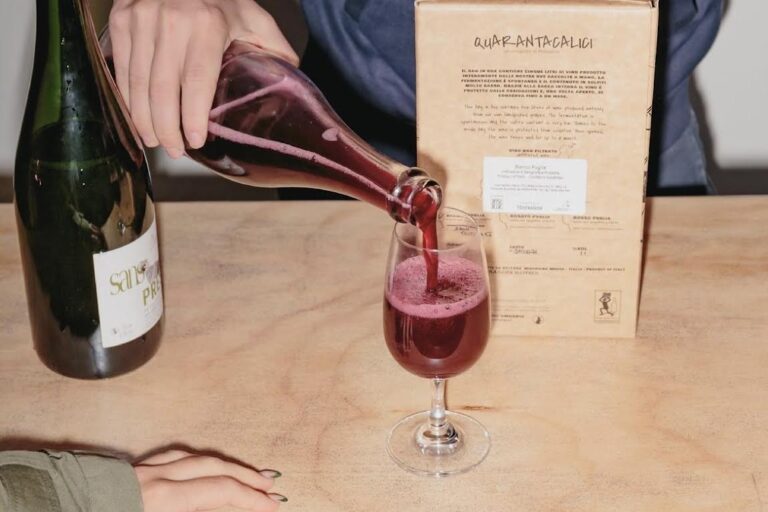 During the session, one of their knowledgeable staff will invite you to taste the rainbow with a hand-picked selection of low-intervention bottles, sharing their wisdom on the different wine-making methods as you go, but – and this is crucial – in a way that's inevitably kept light, fun, and interesting. Wingnut's whole MO is about sharing the under-represented growers (because, yes, even the relatively off-mainstream world of craft wine-making has its Casillero del Diablos), so you'll almost certainly be drinking something you've never come across before.
After a welcome drink to ease you in, you'll get to sample six to seven wines, all told – with a cornucopia of olives, bread and olive oil on side to provide a little ballast. Then, once all the learning is out the way, everyone can get down to the important business of polishing off the bottles that have just been opened – and if you've discovered something you really like, you can take a bottle or two home with you at a 10% discount.
Which is a nice little bolt-on.
NOTE: Wingnut Wines is open on Weds – Sat, 10am-5pm, or you can book into a tasting right HERE. The Nudge's Wines For The Winter Table events will take place on 9th, 16th & 23rd November. For tickets, just head to the Members' Box at the top of this page. 
Not yet a Nudge Member? Start a free trial here. 
Wingnut Wines | Netil Market, 13-23 Westgate St, London E8 3RU
---
Natural wine lover? Take a look at London's best low-intervention wine bars