As cocktail bars go, Coupette seems to have it all: a stunning space, excellent drinks, a whole bunch of awards, a spot on the World's 50 Best Bars list, and prices that frequently stray into single digits. The one thing it doesn't have?
A Zone 1 postcode.
Well, now it has a sibling, and that sibling has been dropped slap-bang in the middle of town, at the border between Soho & Covent Garden. This is Atelier Coupette.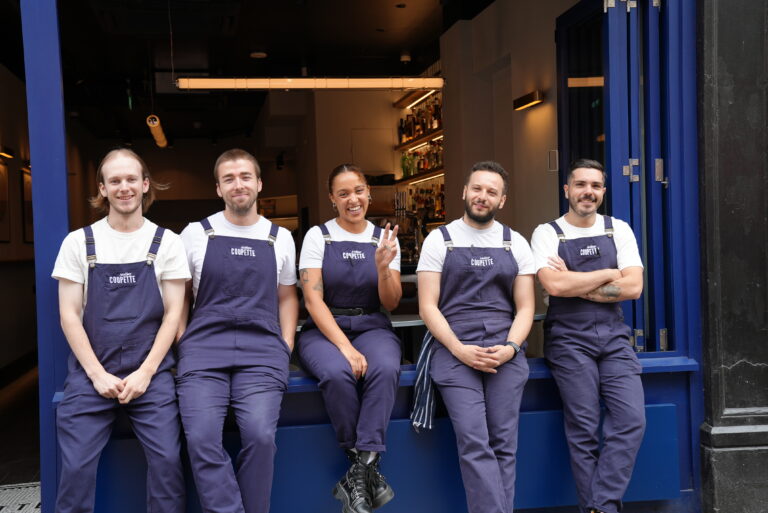 The idea behind this new spot is to be kind of an experimental playground for the bar team, so they can drawn yet deeper from the boozy well of creative mixology. Thus the menu will be a constant work in-progress, with customers actively engaging & participating in the experiments by basically being the world's happiest, tipsiest guinea pigs. The drinks will be slightly smaller than most cocktails, but they'll also be considerably more reasonable, at roughly £8 a pop.
Thus, the space itself both looks & acts like a sort of workshop (or 'atelier' in French), with a stripped back aesthetic leaving room for a blue-glazed lava stone bar hemmed in by coffee-coloured leather barstools, and white walls lined with dozens of exotic spirts & colourful decanters. Behind that bar, the team are constantly beavering away at the shakers, putting out whatever their cocktail-addled minds can conceive.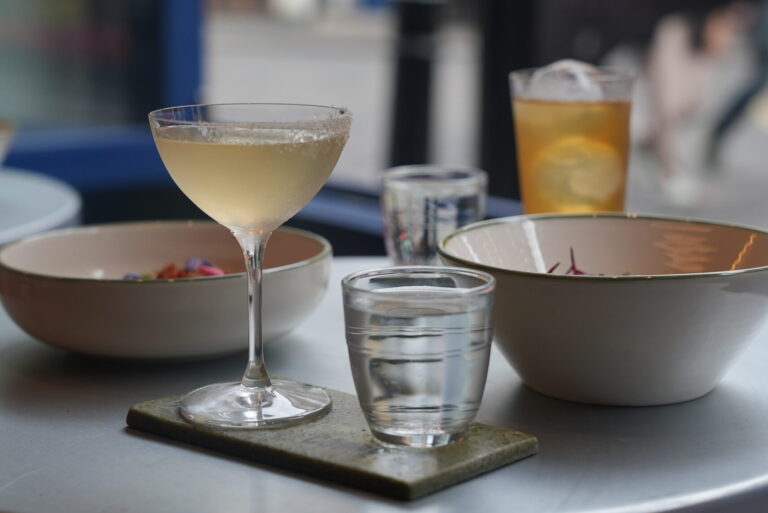 That means drinks like the Smoked Artichoke Manhattan, or the Summer Truffle Negroni, with ingredients on the menu like 'fizzy carrot wine' and 'barley amazake custard'. They have drinks on draught too, including the Bichy HB, which involves pumpkin butter cognac and something called 'mineral concentrate', and they have a ravishing-sounding frozen Cherry Ice Cream Float, which pals up two types of whisky with some vanilla miso, cherry soda, and a dollop of cultured mascarpone ice cream. And, by design, the lineup is always changing.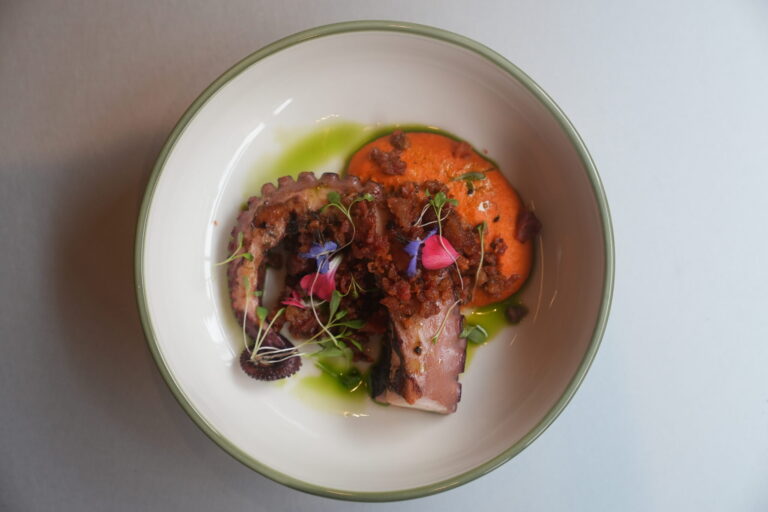 They've also found space to throw in a kitchen too, with a largely French selection of small plates that stretches from halibut with white wine sauce & lobster oil; to mushrooms with prune gel, miso, and consommé; and a panko-crusted drumstick of poussin with truffle jus & grilled courgette.
Not too shabby for a workshop.
NOTE: Atelier Coupette is open now. You can find out more, and make a booking, right here.
PREVIOUS PERK: Nudge Members +3 were able to get 50% off food and drink for a whole month at Atelier Coupette.
Atelier Coupette | 9 Moor St, W1D 5ND
---
Want to meet the neighbours? Here are the best bars in Soho…