Your growing insider knowledge of London's secret bars and illicit speakeasies is unparalleled.
From hidden, underground cocktail bar Happiness Forgets to the "through the fridge door" Mayor of Scaredy Cat Town; from secret basement bar Lounge Bohemia to old-school glamourpuss Nightjar…… You're on to them.
The only problem is that they're all in East London.
At least they used to be… until Evans & Peel Detective Agency landed in Earl's Court, bringing a slice of the illicit, the sexy and the secret to West London.
You'll head to a secret entrance which – if you've made an appointment – will lead down to a softly-lit agency office, where The Detective will be waiting. You'll present your case, seek a resolution, and then – should you play your cards correctly – the Detective will open a secret door within the old dusty books on the shelves of his office, and let you wander through…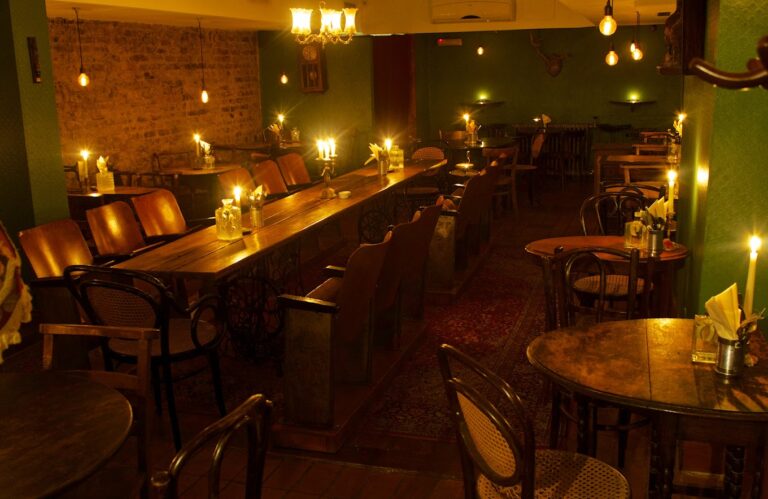 Here, enveloped by the hushed and conspiratorial whispering of your fellow guests, the exposed brickwork, the beaten white tiles, the dickie-bow-clad bar staff and the soft lighting, you'll be served illegal bottles of booze in brown paper bags (you know, to avoid arousing the suspicion of the authorities).
Yep, this is a date spot. And a pretty good one too, because if the clandestine nature of it all doesn't get your date in the mood to love you, then the role play definitely will.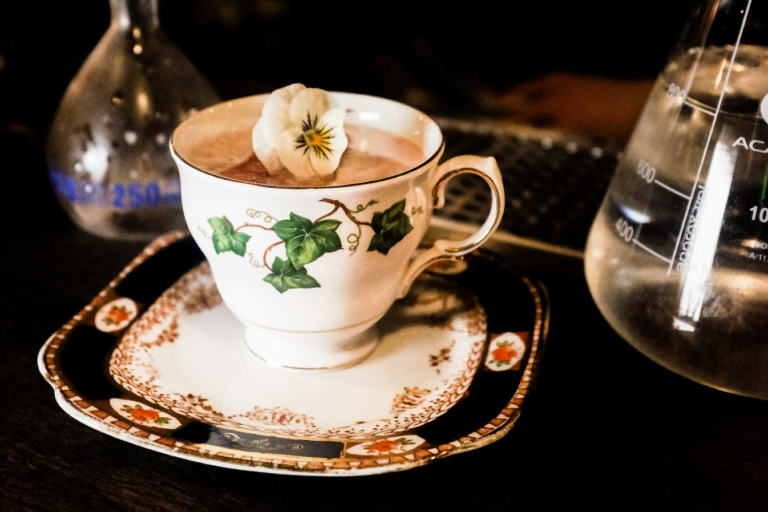 The bar – lovingly constructed by hand from old church pews – serves up seasonal cocktails and spirit infusions like maple bacon/ tobacco-infused bourbon, while the food menu focuses around US-style small plates like beef brisket and pork butts, slow-cooked in their custom-built smoker.
There's also live music most Thursday, Friday and Saturday nights…
…which makes a pretty strong case for visiting.
NOTE: You can make a reservation at Evans & Peel Detective Agency by either visiting them online HERE, or by calling 020 7373 3573.
ALSO NOTE: You can buy a private drawer behind the Evans & Peel Detective Agency bar to store your own booze, decanted into an Evans & Peel bottle and wax-sealed. It comes with a key, a private email address and a password.
Evans & Peel Detective Agency | 310c Earl's Court Road, SW5 9BA
---
Like quirky, alternative drinking experiences? Check out our guide to the most unusual London bars.