"Backstreet oasis" may sound like an oxymoron…
… but visit The Island Queen in Islington, and this is exactly what you're going to get.
Fortunately, however, there's much more than water on offer at this watering hole – particularly if it's craft ales, fine wines and a plethora of indie spirits that float your boat.
One of the magical things about it is that this is the sort of pub you might (had you not decided to read about it here) have simply chanced upon one day. Maybe you took a wrong turn off Upper Street and now you're lost in a sea of Georgian townhouses, parched and searching for sanctuary. Then on the horizon… a glimmer of hope. Is that a palm tree? Is it a mirage…? No, it's a Victorian gin palace-turned-pub, with tropical foliage, soaring ceilings and beautifully etched mirrors on every wall.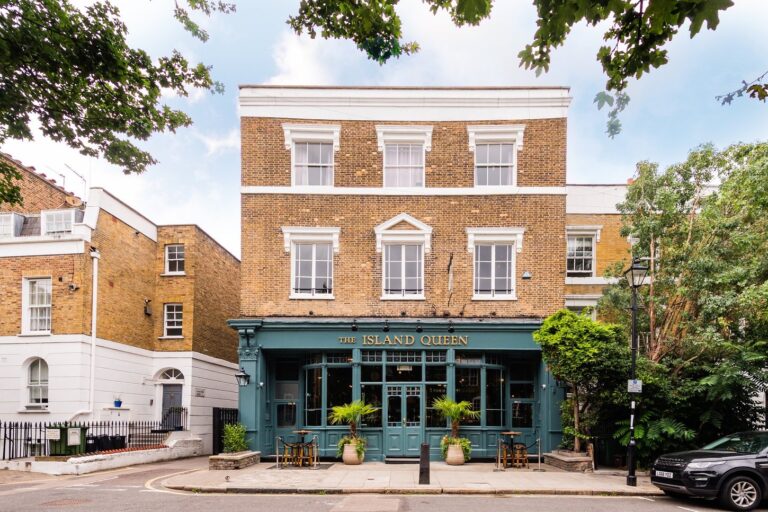 There's more than libations to sate: the gastropub menu is varied enough to suit most tastes, but mainly sticks to traditional pub grub and – most importantly – pulls it off well. While crowd pleasers like Handmade Scotch Eggs and Fish and Chips will immediately set many at ease, the Beyond Meat™ Burger and other vegan and veggie options like the Chilli Corn Falafel ensure everyone's tastes are catered for.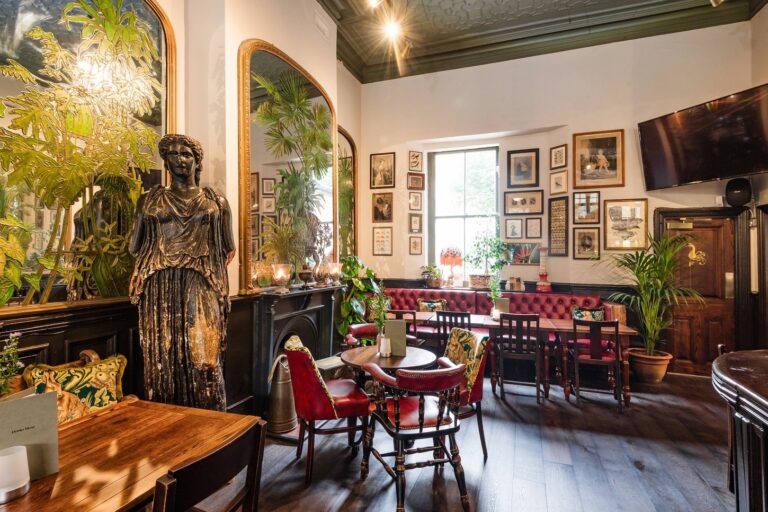 And then the drinks. There's a load of good beers on tap and the pub runs an annual craft beer residency. There's also a carefully selected wine list and an impressive array of cocktails, spritzes and gins on offer. But if you're on the wagon, there's more than the usual suspects to hand – cue Dalston sodas, refreshing house presses like elderflower and passionfruit, and a range of low and alcohol free beers. It's all very civilised here, guys.
Like any good island there's a nice stretch of water nearby if you fancy a stroll post-consumption. Just don't go for a dip. If you hear "come in, the water's lovely!" from the depth of Regent's Canal, ignore it.
Someone's had one too many at that great pub nearby.
NOTE: The Island Queen is open daily from noon. To find out more, and book a table, head HERE.
The Island Queen | 87 Noel Road, London, N1 8HD
---
Love a good pub? Check out the best pubs in Islington