Soho's Greek Street is now the proud home to a kind of a permanent hidden house party.
It comes to us from the people behind The Little Orange Door in Clapham, The Little Blue Door in Fulham, and The Little Yellow Door in Notting Hill, who specialise in slapping unmarked (but colourful) doors in bar-heavy neighbourhoods, and creating a kind of heady, buzzing house party vibe behind them complete with sofas, houseplants, record players, dancing, the works. As they slowly but surely work their way through the rainbow, they've now landed in Soho with the Little Scarlet Door.
Watch out green, indigo, and violet. You're next.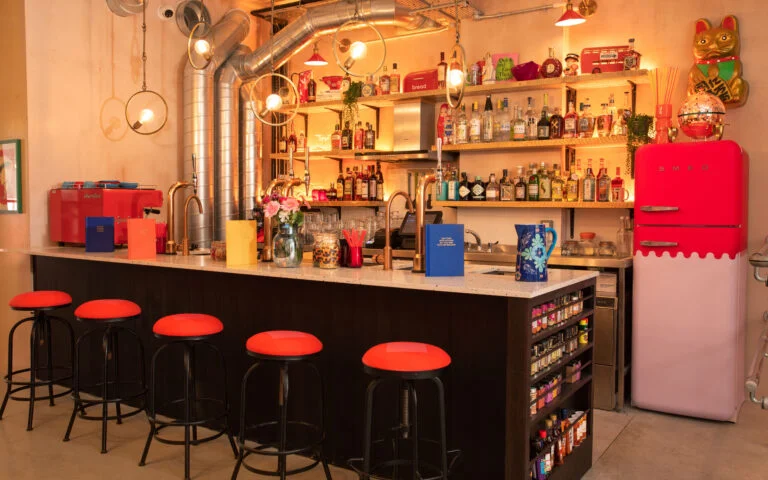 As with all the other little door venues, there's no signage outside (other than a fake blue plaque dedicated to 'The Flatmates') and one may indeed be forgiven for thinking that it looks just like a flat. With a little scarlet door. And a bouncer. And the illusion sort of continues inside, with a bar that's dressed up like a Manhattan-style loft apartment with all the classic concrete walls, sofas, coffee tables, bookshelves, and the like.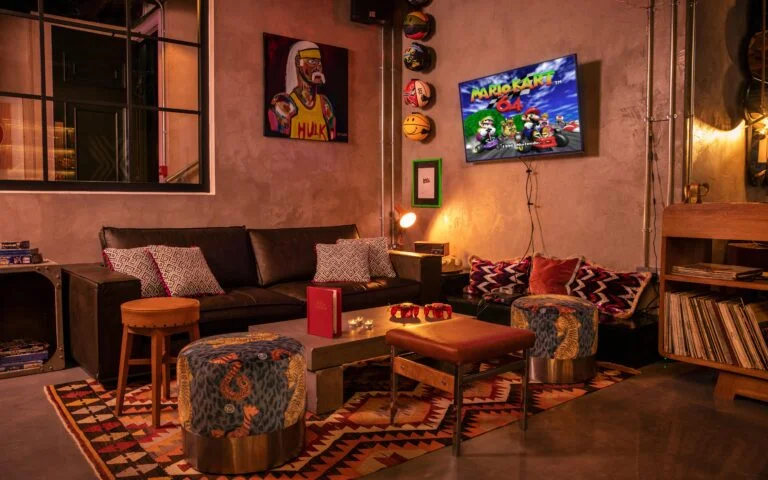 The first thing you see when you wander in is a kitchen-bar with its own Smeg fridge, spice rack, bread bin, etc. Head downstairs and you'll find a living room den with its own TV & games console, and if you keep searching, you'll eventually find the shower room filled with rubber ducks & shower caps, and the laundry room with , yes, laundry detergent. Honestly, they're really leaned into the concept here. And you can explore for a long old while before uncovering all of the venue's secret little nooks & crannies.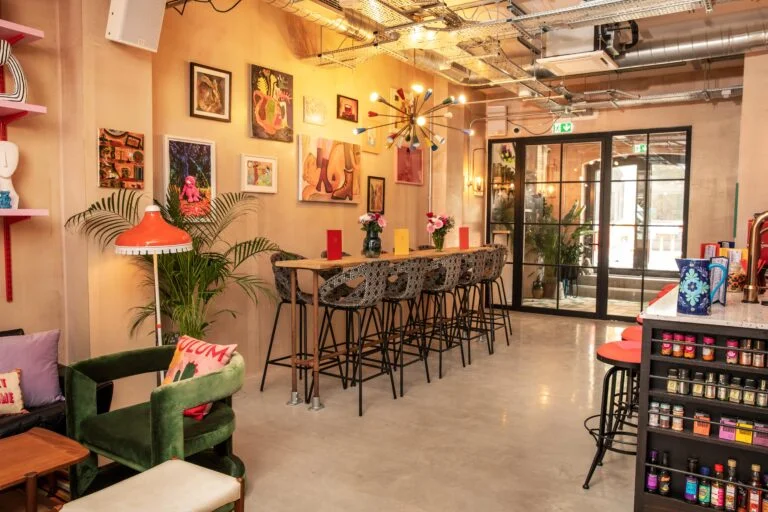 The cocktail menu reads like a DVD shelf and includes signatures like bright yellow Kill Bill Volume 2 (with tea-infused gin & lemon), and the Y Tu Mama Tambien which blends both tequila and mezcal with some smoked rosemary. Then there's the House Punch which – in the spirit of any good house punch – is a blend of several different types of rum & fruit juices, and if you want to really push the boat out you can get a sharing cocktail served in a vase or a mixing bowl.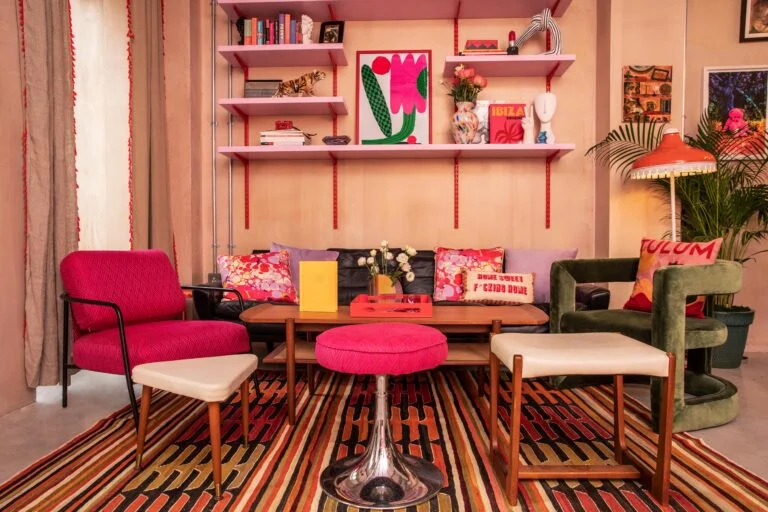 Where things really start to diverge for a classic house party, however, is the food. Instead of pringles & frozen pizza, the menu features avocado, tempeh & smoked tomato toasties; baked feta with truffle honey; and Vietnamese spiced meat balls. Which isn't exactly very house party-ish…
…but we'll allow it.
NOTE: The Little Scarlet Door opened in June 2022. You can find out more, and make a table booking at their website right HERE.
The Little Scarlet Door | 12-13 Greek Street, W1D 4DL
---
Want dinner with that? Here are the best restaurants in Soho…