Water, water, every where,
Nor any drop to drink
-The Rime of the Ancient Mariner, 1798
Clearly, Samuel Taylor Coleridge never went on a Craft Beer Cruise down the Thames.
And he really missed a trick by not going on one, because it's basically like a mini, floating beer festival that takes place in the presence of some of London's finest scenery.
It departs from the docks at Lambeth Pier, just opposite Tate Britain, and spends a good four hours floating down the river. On board, you'll find their pick of London's best breweries repped and hooked up on draught.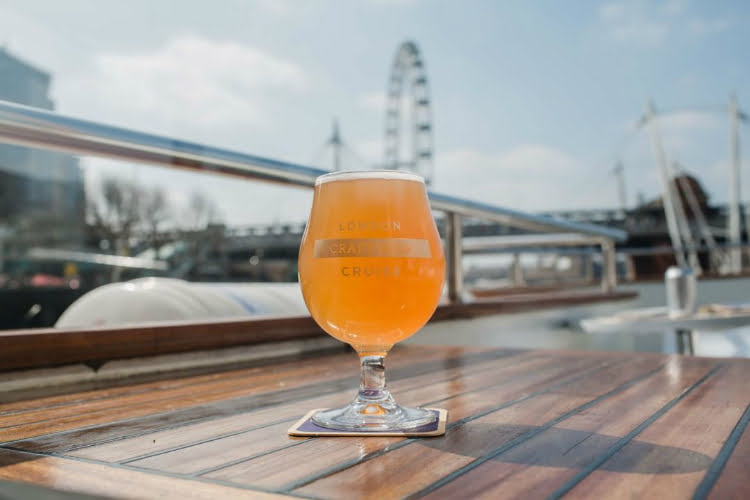 Your ticket will net you 5 generously portioned tasters (about a third of a pint), after which you can quaff a pint or two for £2.50 a pop. You'll even get your own souvenir tasting glass to take home. There's a pop up kitchen on board if all that river air whips up an appetite, serving up cheeseboards from the esteemed Neal's Yard Dairy. And if for some reason you were dragged on board and don't possess a fierce craft-lust, then they promise a few wines, ciders, and craft gin too.
Whatever floats your boat.
NOTE: The London Craft Beer Cruise takes place on Saturdays until 19th August. Tickets cost £54, and are available right HERE.
---
Like beer right by the water? Then why not kayak to CRATE Brewery…