When Kitty Fisher's opened, it immediately became one of the best restaurants in Mayfair.
And when the team opened a sister venue, Coral Pearl, it came out swinging as one of the best restaurants in Covent Garden.
Well, now this all-conquering crew have locked their signs on Soho, and opened… Cafe Kitty.
You'll find it on the first floor of the all-new Underbelly Boulevard on Walker's Court (which, just for a little colourful context, used to be a brothel), a venue that comes to us from the producers of Cabaret. So, although the place serves as a standalone restaurant in its own right, on any given night you'll be dining a few yards above fire-breathers, dancers, acrobats, comedians, and all varieties of variety artist. And Nudge Members (+1) are getting their own secret soft launch for a whole month (from 7th November until 7th December) with 50% off food.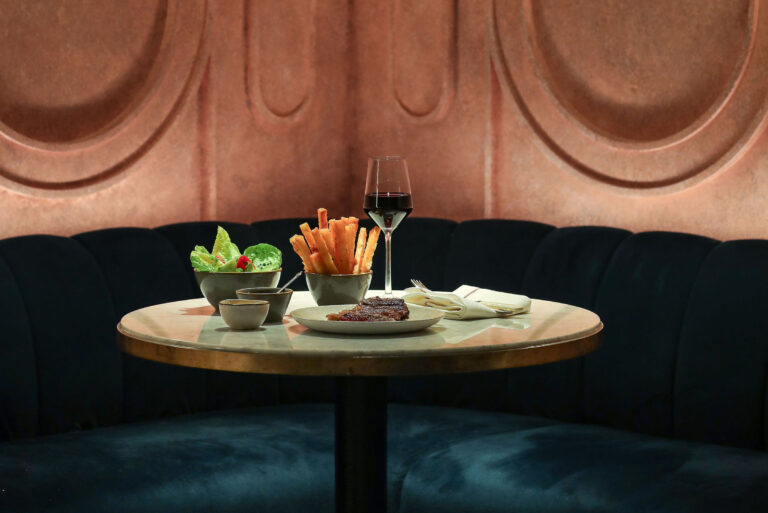 The space itself manages to pay a glamorous nod to both the old-fashioned elegance of the original Kitty Fisher's and the burlesque heartbeat of the theatre below, thanks to blush pink walls dotted with portal-like mirrors that ripple with florid imperfections. Everything has a sheen of luxury, from the deep velvet seats, to the glossy marble tables, and the gleaming brass fittings.
And that extends to the food too, which has been put together by head chef Charles Shaw, with the help of Cora Pearl's own kitchen commander Fabrizio Pusceddu. They've stacked the menu with the likes of An inventive cheeseburger tartare; a 'very Welsh' rarebit; and a velvety mushroom Thermidor. Slightly larger plates include curried monkfish with samphire & beurre blanc, and the even larger plates a centrepieced by a hulking great salt-aged sirloin to share. Then, to finish in style, there's a boozy plum Knickerbocker Glory.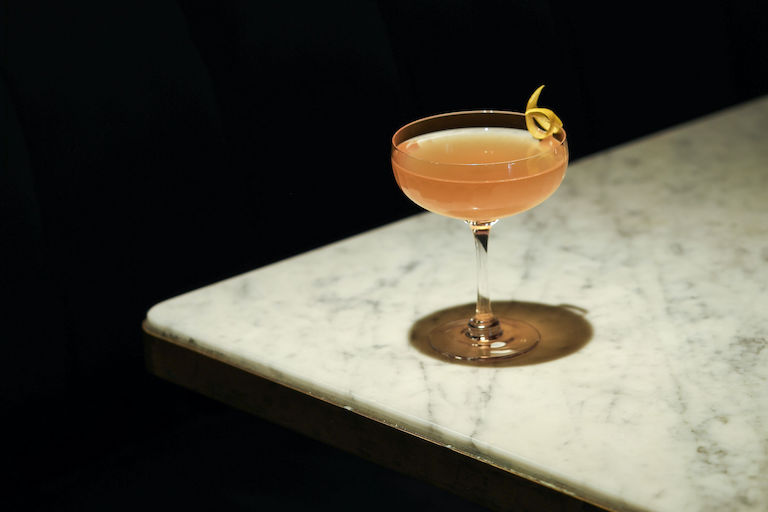 To drink, there's a well curated wine list and a few cocktails too, such as the gin-laced, lemon-loaded, bubbly-spiked Bad Kitty.
That's one thing you can't take home in a doggy bag.
NOTE: Cafe Kitty is open now, Tuesday to Sunday. You can find out more and make a booking at the website right here. Nudge Members (+1) are getting in for a secret soft launch with 50% off the food bill from 7th November until 7th December. To find out how to book, just see the Members' Box at the top of this page.
Not yet a Member? Start a free trial here.
Cafe Kitty | 6 Walker's Ct, W1F 0BT
---
Want to grab a drink too? Crazy idea, but you could head to one of the best bars in Soho…