It all started with purple ice cream.
That's what they serve at Mamasons, the first Filipino ice cream parlour in Europe, which was opened in Chinatown back in 2018 by the Maginhawa Group. They serve Manila-style 'dirty' ice cream, made with ice, salt & steel pot, churned by hand with purple yam (hence the colour). Since then, they've also opened an authentically Filipino bakery, Panadera, up in Camden, which is filled with Filipino staples like pandesal bread for coffee dunking, and panko chicken sandwiches.
And now, they're finally going to open an actual Filipino restaurant, where you can get dinner and everything.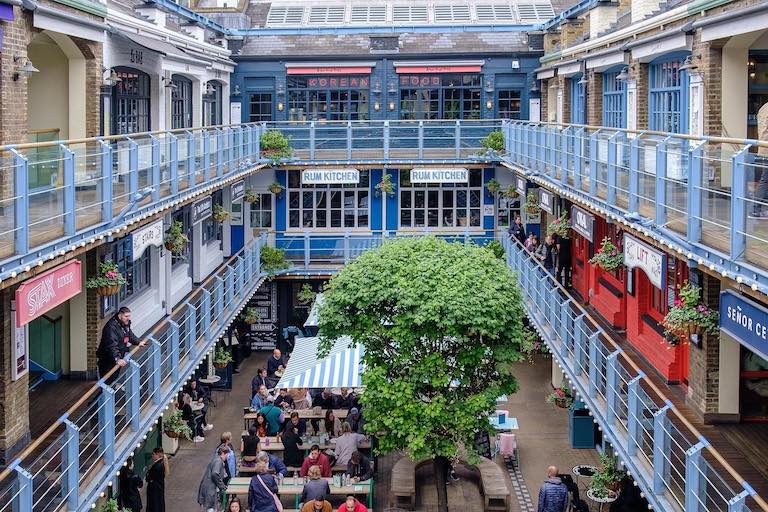 You'll find it, when it opens in mid-November, up on the upper deck of Kingly Court, where it'll be rubbing shoulders with the likes of Imad's, Le Bab, and Korean Dinner Party. In fact, it'll be moving into the space that Imad's used to occupy (before upgrading to slightly larger space in the same building). And, if it looks anything like the former occupant, it'll be a light & airy space filled with potential.
On the menu, you can expect a lineup of Filipino recipes made using predominately British ingredients, including the likes of classic crispy roast pork with 'Mang Tomas' sauce (that's Filipino for "Mr. Tomas", and it's a super-popular pork liver condiment); prawn & pork dumplings topped with crab and draped in a brown butter, lime sauce, and some chilli oil; and some chicken Inasal (that is, marinaded & chargrilled) served with a butter emulsion.
And hopefully purple ice cream to finish.
NOTE: Donia is set to open in mid-November. We'll be back then with the full scoop. In the meantime, you can keep an eye on the website right here.
Donia | Top Floor, Kingly Ct, Carnaby St, W1B 5PW
---
Want to meet the neighbours? Here are the best restaurants in Soho