Vegetarians: look away now…
In October 2011 Hawksmoor's third London steak restaurant and cocktail bar opened in Moorgate, on the corner of Basinghall Street and Gresham Street.
If you've already had a Ginger Pig-reared, 35-day hung Longhorn Cattle steak cooked for you on one of the charcoal grills at the Hawksmoor in Spitalfields or in Seven Dials, then you're probably ready to book yourself in to Hawksmoor Guildhall right now.
And if you still haven't visited a Hawksmoor, then the only thing you need know is that you're missing out – very probably – on one of the best steak restaurants in London.
While our opinion is obviously of most importance to you, please know that pretty much every food critic you have ever heard of – and many more that you haven't – also consider the thick, award-winning, juicy pink Hawksmoor steaks to be the best that the capital has to offer (particularly as they come hand-in-hand with triple-cooked chips, great staff and a winning cocktail list).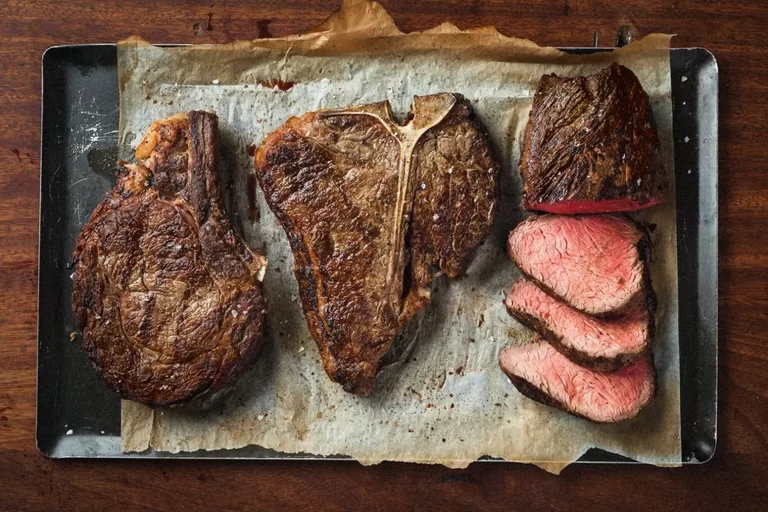 The wood-panelled, gentlemen's club-style decor at Hawksmoor Guildhall is as impressive as the steaks are (priced by the 100g, although they generally start at half a kilo). Although there's plenty of other attractive options should you have accidentally had a 500g Porterhouse at lunch already: Dartmouth lobster with garlic butter; charcoal-roasted cauliflower with smoked aubergine and IPA raisins; herb-fed chicken with béarnaise sauce; and more.
Hawksmoor Guildhall boasts a walk-in wine room for tastings and a range of ports by the glass (via London's first Port enomatic machine). There's also a private dining room, which you can book for up to 22, presided over by an etching of Dolly, the early 18th century proprietor of what's believed to have been London's first steakhouse just a few streets away.
Which is all very impressive… but she probably didn't serve salted brown butter Old Fashioneds.
NOTE: Hawksmoor Guildhall is open daily. Please note, they are not currently serving their famous breakfast – we'll update this when it's back. You can find out more, or book a table, right HERE.
Hawksmoor Guildhall | 10-12 Basinghall Street, EC2V 5BQ
---
After a city slicker's supper? Check out the best restaurants in the City