Location: Mayfair & Carnaby |  Duration: 5 Hours
---
Excessive mince pie consumption. Hideous jumpers. Blood levels approaching 90% mulled wine.
Christmas is many wonderful things… but 'sophisticated' probably isn't one of them.
So how to navigate the tricky matter of impressing a date during the season of tinsel and excess? Where to go that nods to the winter season, without piping in constant Mariah? Well, try this on for size: hitting the ice in one of the city's fanciest settings, dining on elegant dishes forged by fire, taking an evening stroll under the city's Christmas lights before winding up in a subterranean cocktail den with live jazz.
If you're looking for a wintry date in Central London that feels cosy without being kitsch, here's how to do it:
–
➊ MEET AT HANOVER SQUARE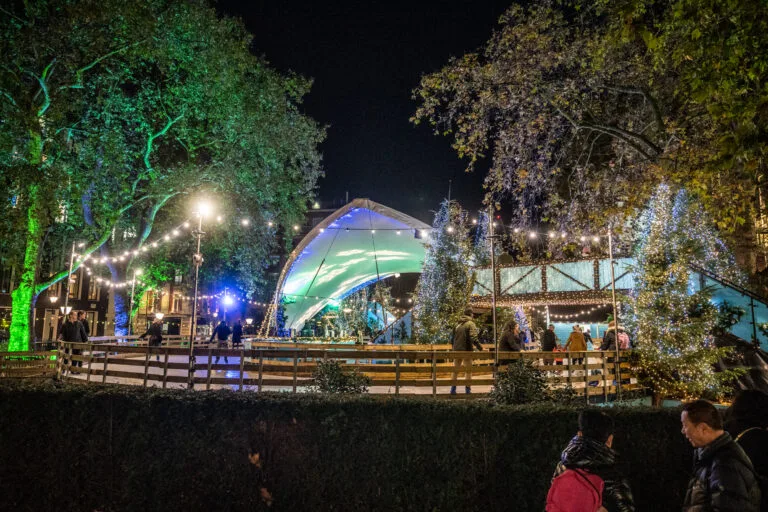 There's no better way to break the ice on a date than by strapping a couple of blades to your feet, and slicing right through it. So you'll meet your date at the newest spot for ice skating in London: this pretty ring-shaped rink in Hanover Square. You'll find it tucked a healthy distance away crowds of Oxford Street and Regent Street (where, if anything, you're probably more likely to break an ankle), in a beautiful festoon-lit garden surrounded by elegant townhouses.
A spin round the rink will set you back a mere £12.50 each (some of which goes towards nearby children's hospital GOSH), and while you could head over the fairy-lit bridge for a mulled wine at the central bar, better to make a beeline straight for…
–
➋ HUMO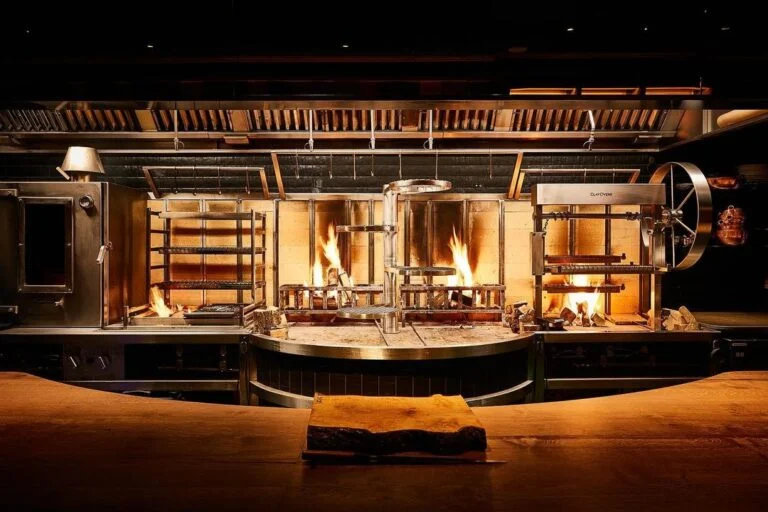 Forget the chestnuts, everything's roasted on an open fire at HUMO. Having opened at the start of 2023, chef Miller Prada's innovative fine dining spot has gone right to the top of our favourites list. Every dish is imbued with a story, from the aged yellowtail sashimi dressed with coffee from Prada's family farm back in Colombia, to the scallops lightly seared on hunks of whisky casks from the Balvenie distillery. And the fact that it's cooked with such precision over untamed fire makes it all the more special.
Aside from the food, HUMO wins points for its date-worthy interiors: with intimate booths hugging the walls and counter dining overlooking the fiery grills, it's a winner whether you want to stare into each others eyes, or let the theatre of the kitchen fan your own flames. And if you really want to push the boat out? Head downstairs to the chef's table, Abajo, for a full gastronomic odyssey with no menu…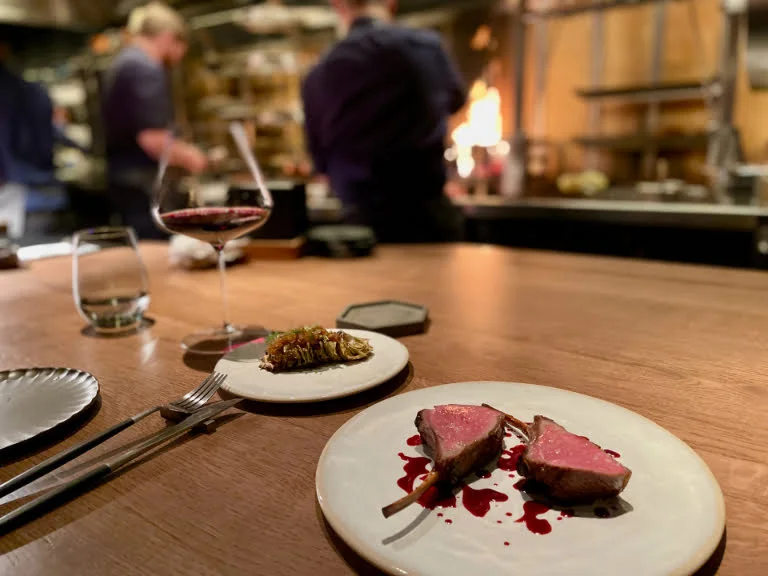 From here, head right out of the restaurant, swing a left and right again to find yourself on Savile Row, which is decked out with special Christmas lights this year for the first time. Turning left onto New Burlington Street will take you back to Regent Street – cross over, and duck onto Beak Street to finally take a left onto:
–
➌ CARNABY STREET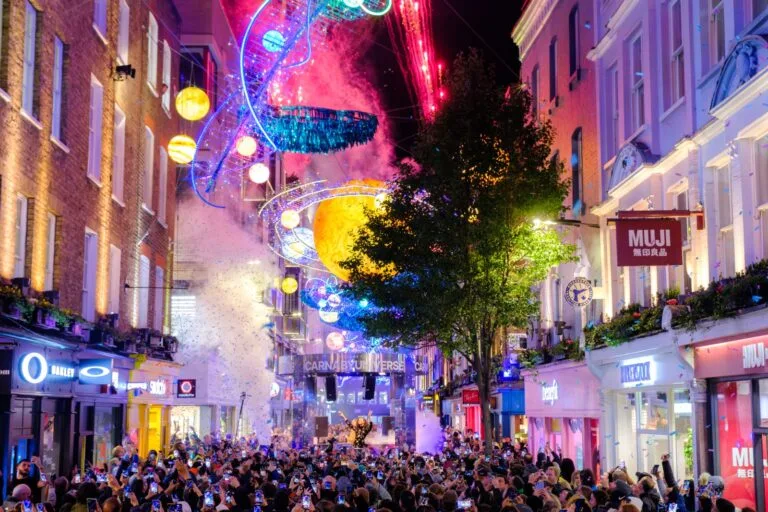 Carnaby Street always puts on a good show when it comes to Christmas lights. This year, the theme is 'Carnaby Universe', with a parade of illuminated planets, moons and glowing ribbons weaving along the iconic street. Take a stroll under the neon glow, dip into Liberty's to check out the stocking fillers in the Christmas shop at the top of the store, then slip into Kingly Court to reach your final stop for the evening…
–
➍ COCKTAILS & JAZZ AT NIGHTJAR CARNABY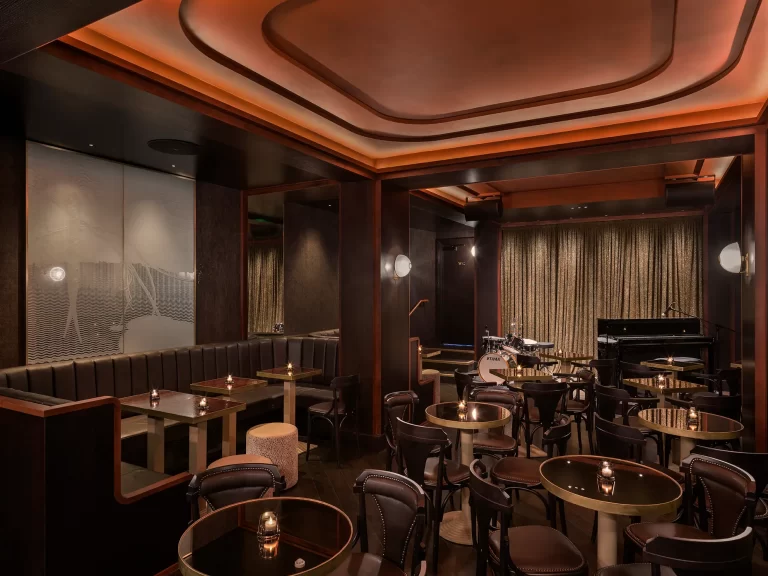 Few places are as effortlessly romantic as Nightjar. This subterranean speakeasy is a sophisticated bolthole beneath the streets of Soho, with table service and live music every night. Take a seat at a cosy table for two, enjoy the mellifluous strains of the jazz band, and sip award-winning, inventive concoctions like the Toucan Colada – a heady mixture of fresh pineapple, coconut milk and three kinds of rum, all served in a giant jug shaped like a tropical bird…
…so that toucan share.
---
The Date:
➊ Skate West End | Hanover Square, London, W1S 1JA
➋ HUMO | 12 St George Street, London W1S 2FB
➌ Carnaby Street | London, W1F
➍ Nightjar Carnaby | Kingly Court, 49-51 Carnaby Street, London, W1F 9PY
---
In the mood for love? Take a look at these winter date ideas