Vegan Nights | Spitalfields' Meat-Free Night Market
It's pretty hard to have beef with an event that brings together vegan food, booze and live music.
And that's what you can expect at Vegan Nights, a night market that pops up for just a few nights a year in the Old Truman Brewery site on Brick Lane, with their next event taking place on 13th July 2023. It has the feel of a big day festival, except…at night, conveniently showcasing some of the best plant-based street food in London.
The Truman Brewery has a massive fairy-lit courtyard which will play host to over forty different vendors. There's no word yet on the stalls attending this time, but previously there's been fully-loaded vegan hot dogs from Pig Out Dogs; pizza pies from Plant Powered Pizza; hefty BBQ burgers from The Gnarbecue; Filipino noodles from Oh My Gulay!; and so, SO, much more.
Of course a festival wouldn't be a festival without the promise of a fully-stocked bar, which – alongside all your usual favourites – will be pouring cold pints of the latest in vegan beer.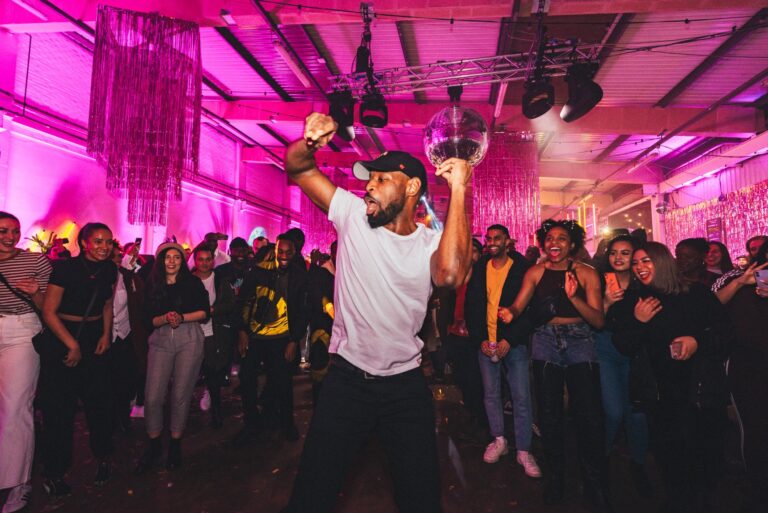 A couple of those and you'll probably start to take more notice of the music, which includes DJ sets covering genres spanning from bashment and grime to roots and reggae.
Last year it proper kicked off, including a mass breakdancing competition, spinning on sticky floors.
And there you were thinking all vegans liked to do was veg out….
NOTE: Vegan Nights will next take place on 13th July 2023, from 5-10.45pm. Tickets are £12.50 and can be booked via their website here.
Vegan Nights | 93 Feet East, 150 Brick Lane, London, E1 6QL
---
After vegan nights… come vegan breakfasts