Notting Hill.
Potentially one of the top romantic hotspots in the capital, considering that even bumbling shopkeepers can pick up world-famous movie stars in bookshops there.
Head over and you'll probably experience a similarly overwhelming amount of romantic attention…which is why you'll be needing all of these date ideas in Notting Hill to deal with it all.
Good luck.
–
1. GO ON AN ANTIQUES CRAWL DOWN PORTOBELLO ROAD
Buy each other trinkets that you'll never use again.
Details: Fridays & Saturdays (main day) | Portobello Road, W10 5TY | Free entry
–
2. THEN HIT THE QUIETER GOLBORNE ROAD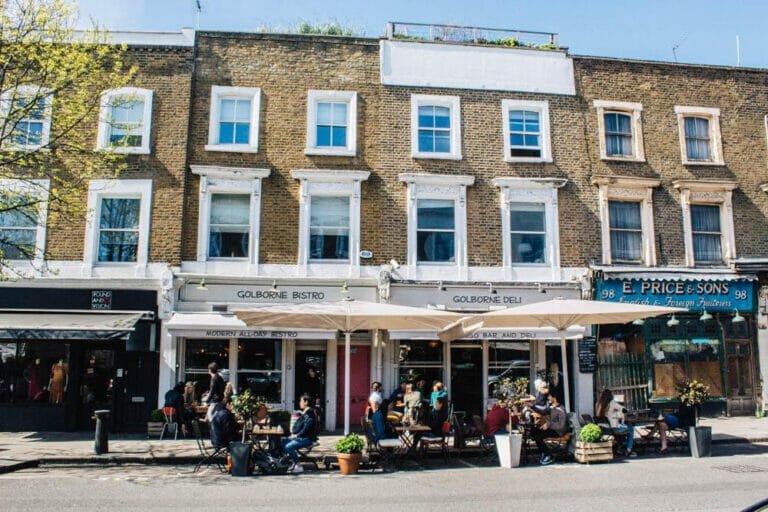 And stop off for brunch at Golborne Deli.
Details: Market days Friday & Saturday | Golborne Road, London W10 5NR
–
3. SHOP FOR VINYL AT HONEST JON'S LEGENDARY RECORD STORE
Which means you should probably hunt for a turntable too.
Details: Open daily | 278 Portobello Road, London, W10 5TE
–
4. SCOFF MICHELIN STAR LEVEL STREET FOOD AT PORTOBELLO SCHOOLYARD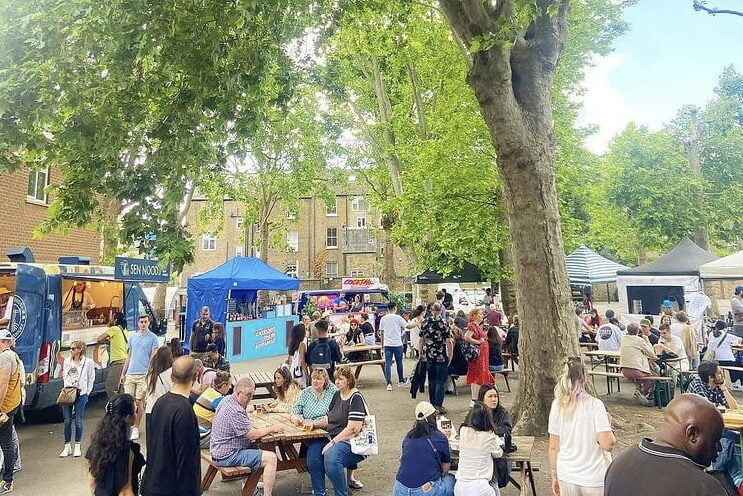 And sip cocktails in a leafy schoolyard.
Details: Saturdays 10am-4pm | Vicente Cañada Blanch School, 317-318 Portobello Road, London W10 5SZ
–
5. ENJOY SOME ECLECTIC ENTERTAINMENT IN A CRUMBLING CORONET THEATRE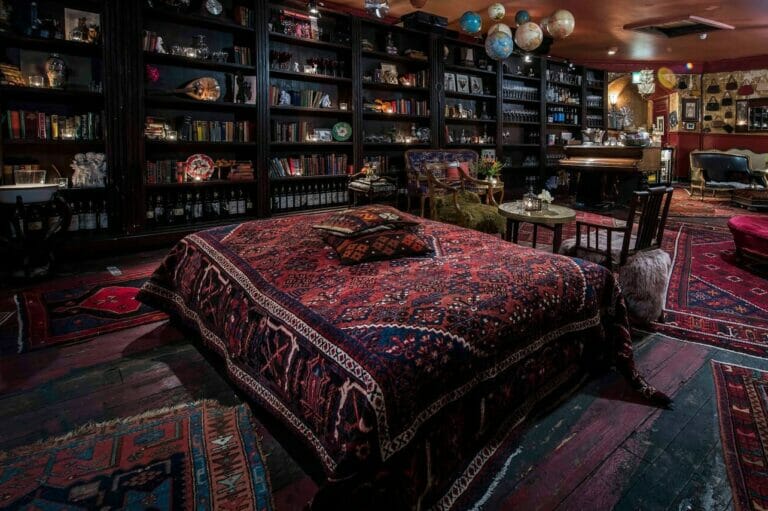 Watch Korean contemporary dance troupes, spoken word poets and theatrical premieres, then discuss over wine in their rug-strewn, candlelit bar.
Details: Check site for listings | The Coronet Theatre, 103 Notting Hill Gate, Notting Hill, W11 3LB
–
6. TAKE A WALK DOWN MEMORY LANE AT THE MUSEUM OF BRANDS, PACKAGING AND ADVERTISING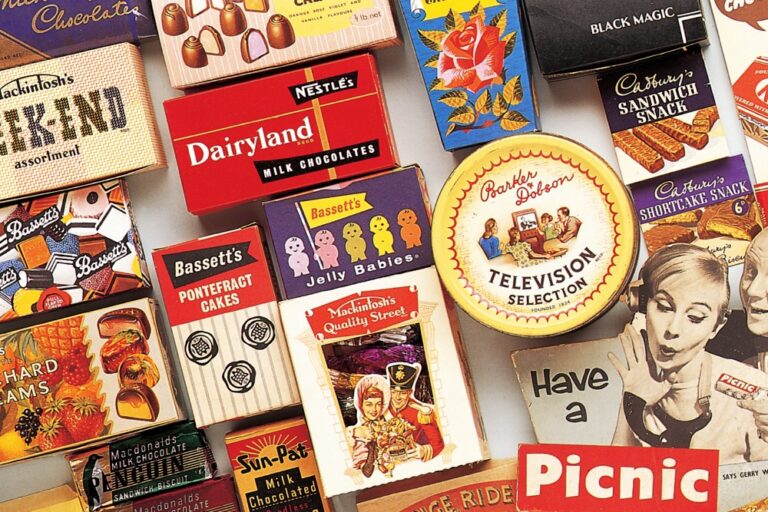 Although if they recognise stuff from the 40s, it's possible they lied about their age on their dating profile.

Details: Open daily | Museum of Brands, 111-117 Lancaster Road, Notting Hill, London W11 1QT | £9
–
7. WATCH A MOVIE AT THE GATE CINEMA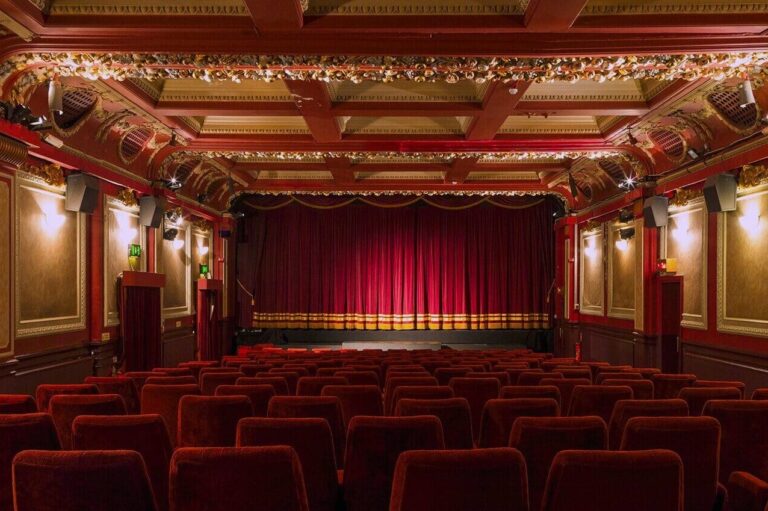 Try and keep your eyes off the ornately stuccoed ceilings.
Details: Screenings daily (half price on Mondays) | The Gate Picturehouse, 87 Notting Hill Gate, Notting Hill, W11 3JZ
–
8. STOCK UP ON ORGANIC AT NOTTING HILL FARMERS' MARKET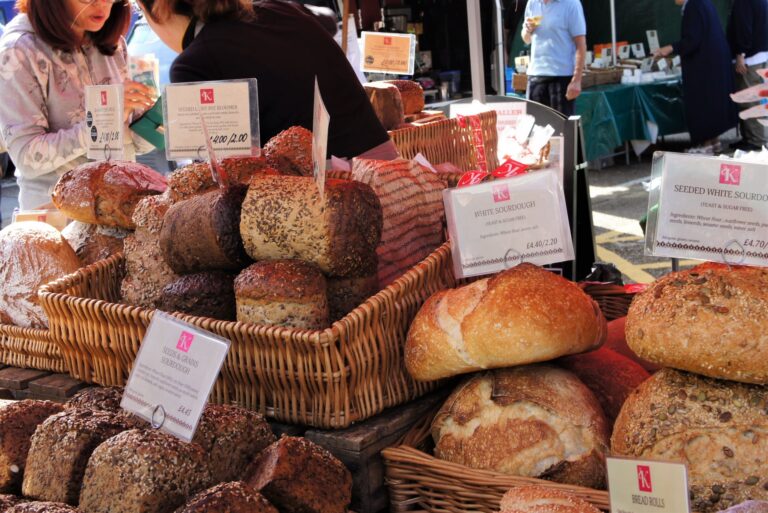 And plan your future smallholding together.
Details: Saturdays 9am-1pm | Car park behind Waterstones, Kensington Church Street, London W11 3LQ
–
9. THEN LEARN WHAT TO DO WITH IT ALL AT BOOKS FOR COOKS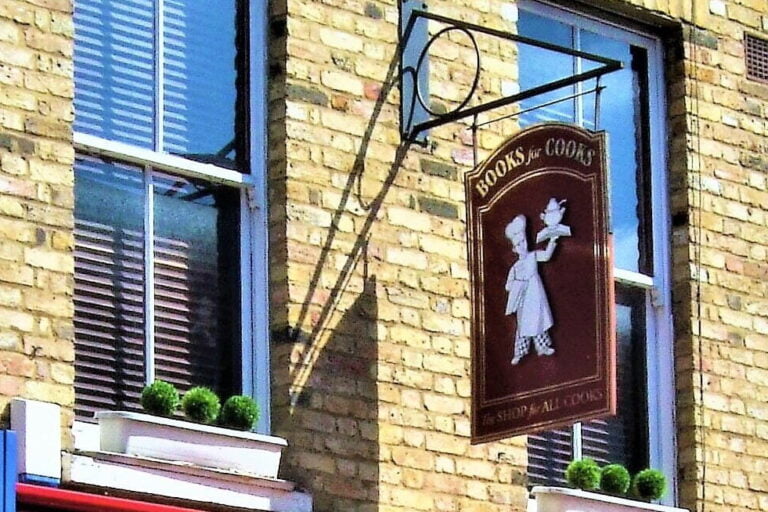 But first, see how they do it and have lunch at one of the café tables hidden amongst the shelves at the back.
Details: Lunch Tues-Fri, 12-1pm | Books for Cooks, 4 Blenheim Crescent, London, W11 1NN | £7
–
10. WANDER AROUND THE KYOTO GARDEN IN HOLLAND PARK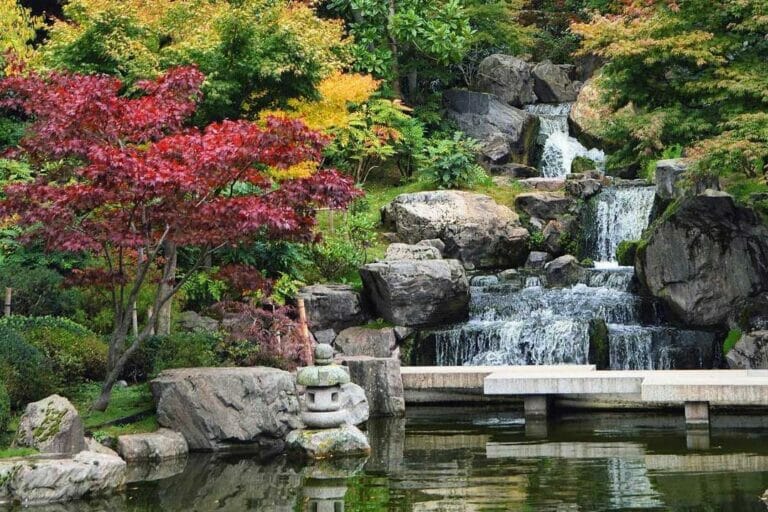 And let the love blossom.
Details: Open daily | Kyoto Garden, Holland Park, Holland Park Ave, Kensington, W11 4UA
–
11. THEN DISCOVER THE ART OF DATING AT THE DESIGN MUSEUM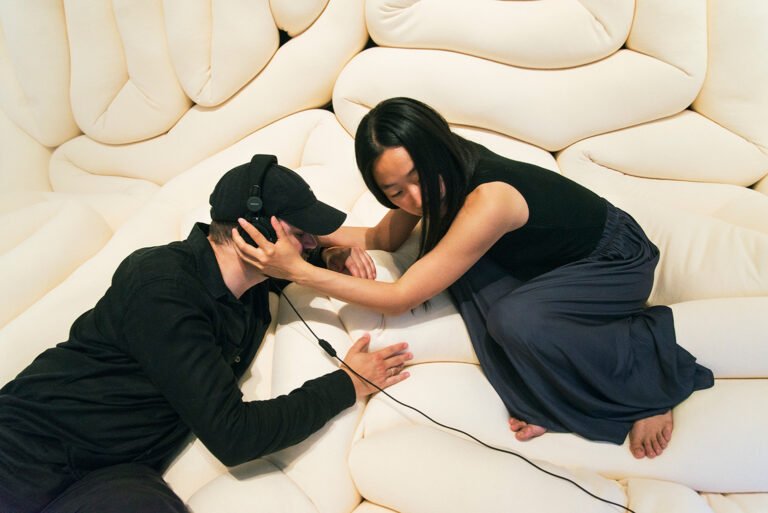 Currently hosting this very interactive ASMR exhibition.
Details: Open daily | Design Museum, 224-238 Kensington High Street, London W8 6AG | £10.50-12, book here
–
12. GO ROCK CLIMBING AT WESTWAY CLIMBING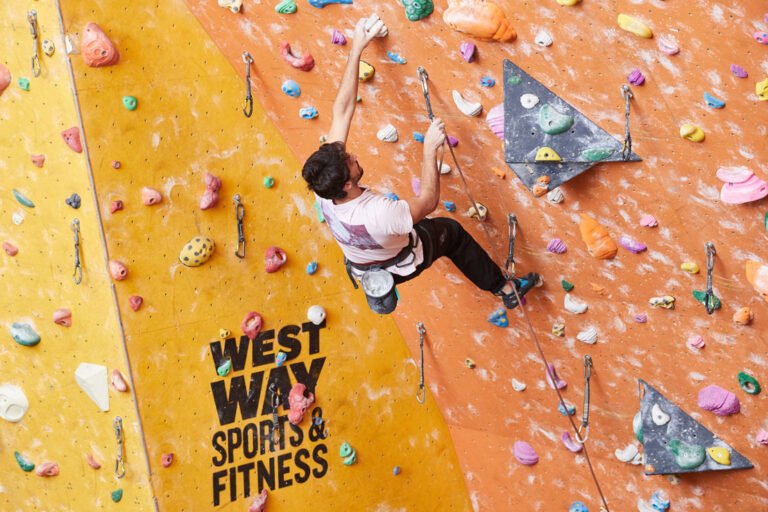 In the name of health and safety, make sure you hook up.
Details: Open daily | Westway Sports & Fitness Centre, 1 Crowthorne Road, London W10 6RP | £9.50-12.50
–
13. GET A SOFA AT THE ELECTRIC CINEMA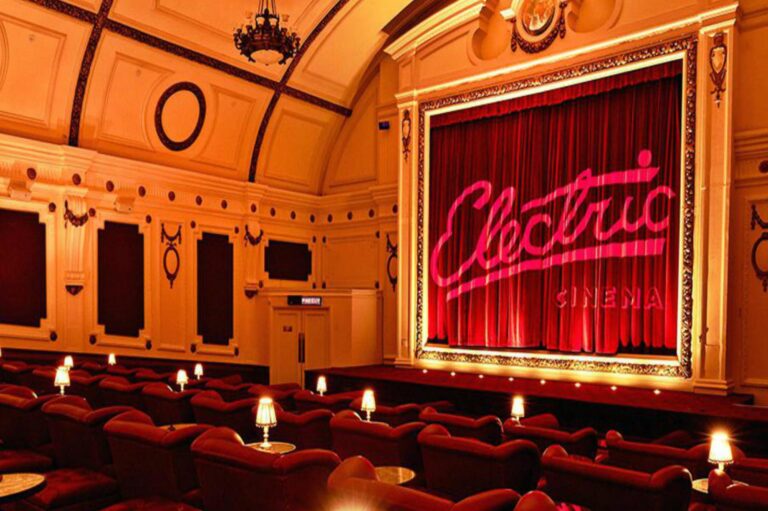 Order Old Fashioneds, and break the decency laws when the lights go down.
Details: Screenings daily | 191 Portobello Road, Notting Hill, W11 2ED | Book tickets
–
14. GO FOR APÉRITIFS AT BUVETTE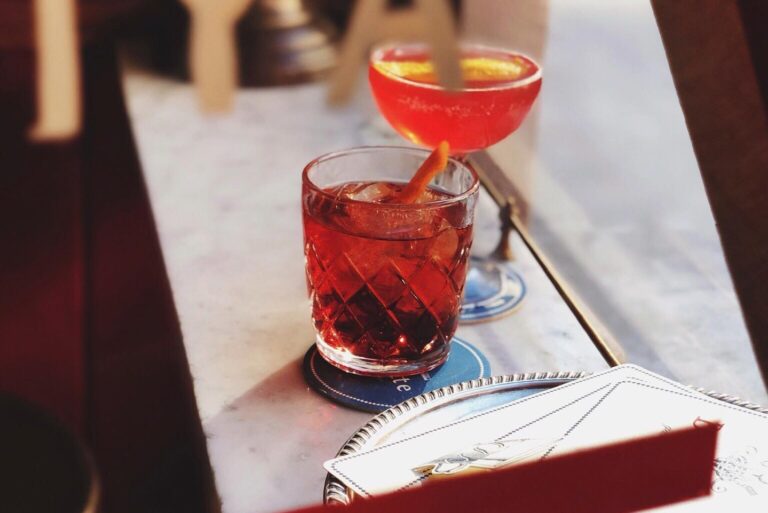 And the chocolate mousse, should the feeling suddenly take you.
Details: Open daily | 9 Blenheim Crescent, Notting Hill, W11 2EE | Book here
–
15. BLEND YOUR OWN GIN AT THE GINSTITUTE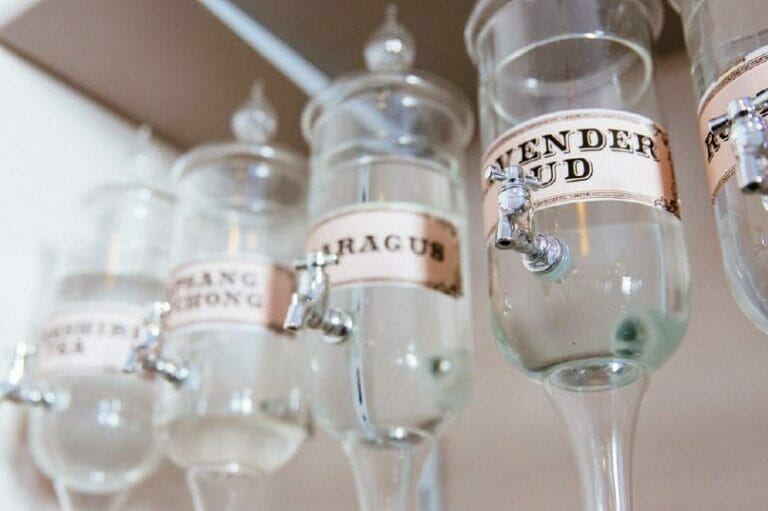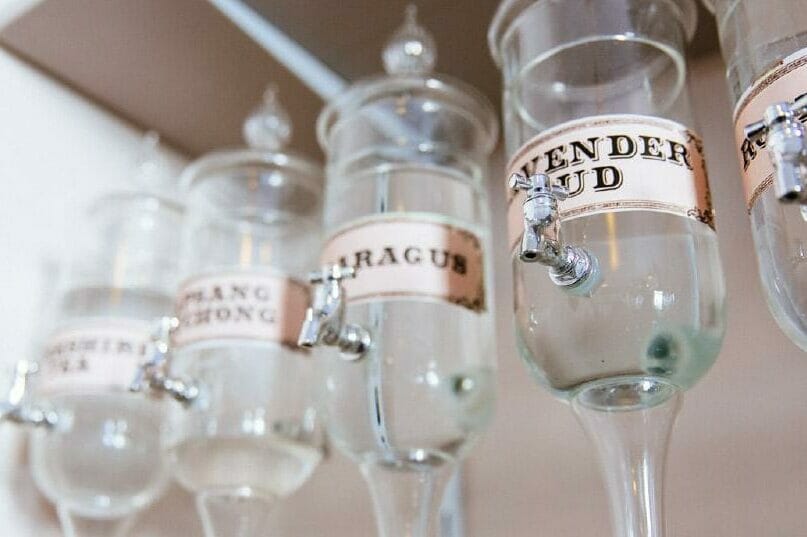 And quickly consume for Dutch courage.
Details: Sessions Thursday – Sunday | The Distillery, 186 Portobello Road, W11 1LA | £120pp, book here
–
16. SKATE, DINE AND BOWL AT QUEEN'S SKATE, DINE, BOWL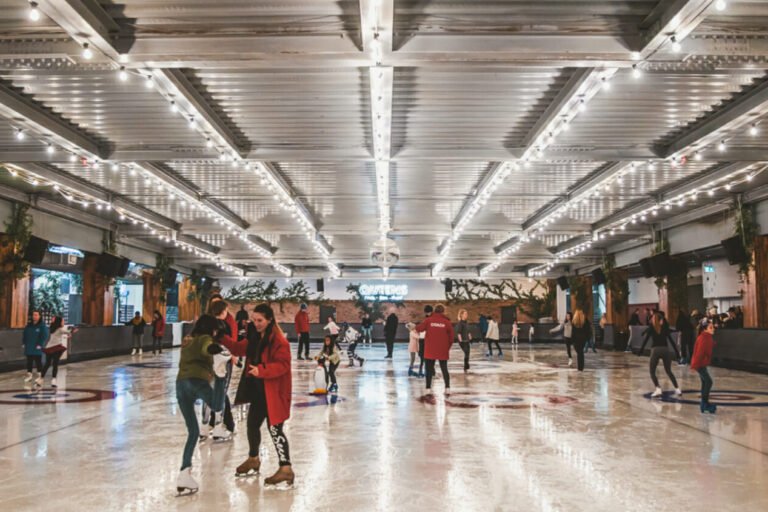 Then – curveball! – do a little karaoke, too.
Details: Open daily | Queens: Skate, Dine, Bowl, 17 Queensway, W2 4QP | Book here
–
17. ICE YOUR OWN BISCUITS AT BISCUITEERS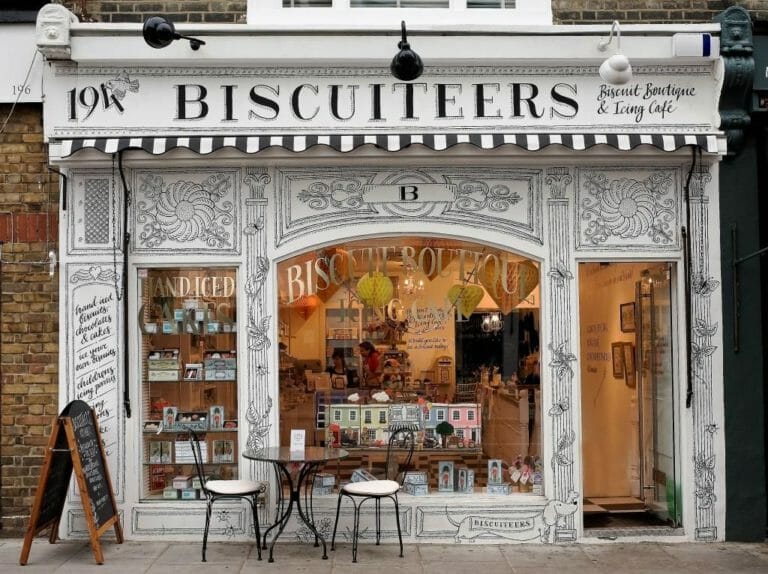 And cover them with inappropriate messages detailing what you'd like to do afterwards.
Details: Thursday evenings throughout summer | Biscuiteers, 194 Kensington Park Road, Notting Hill, W11 2ES | £70, book here
–
18. EXPLORE THE CATACOMBS IN KENSAL GREEN CEMETERY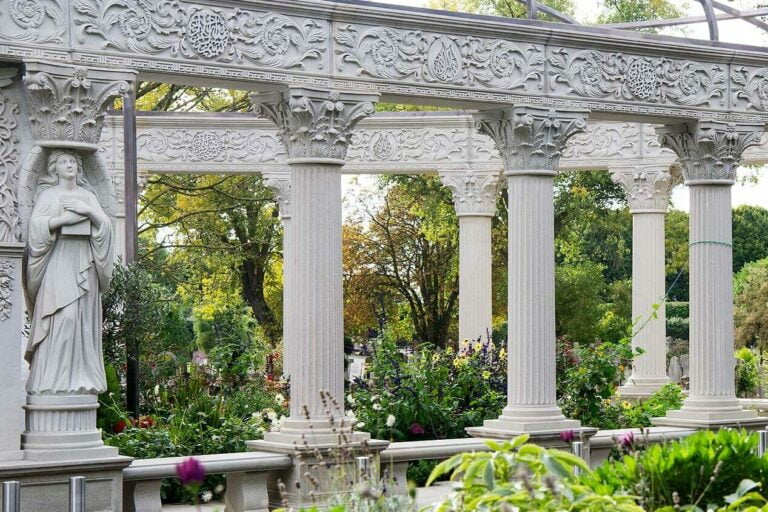 Maybe more of a third date thing.
Details: Open daily | Kensal Green Cemetery, Harrow Road, London W10 4RA | Free
–
19. GO ON A MEWS CRAWL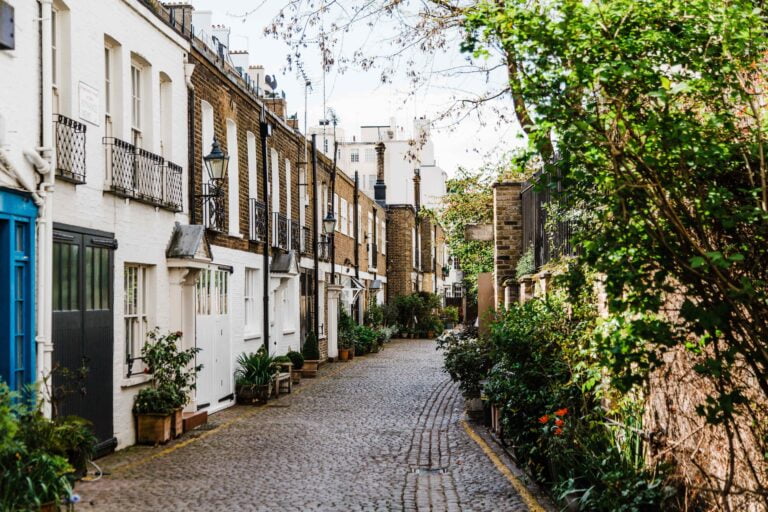 And see who can photobomb the most influencers.
–
20. VISIT THE TRAVEL SECTION OF NOTTING HILL BOOKSHOP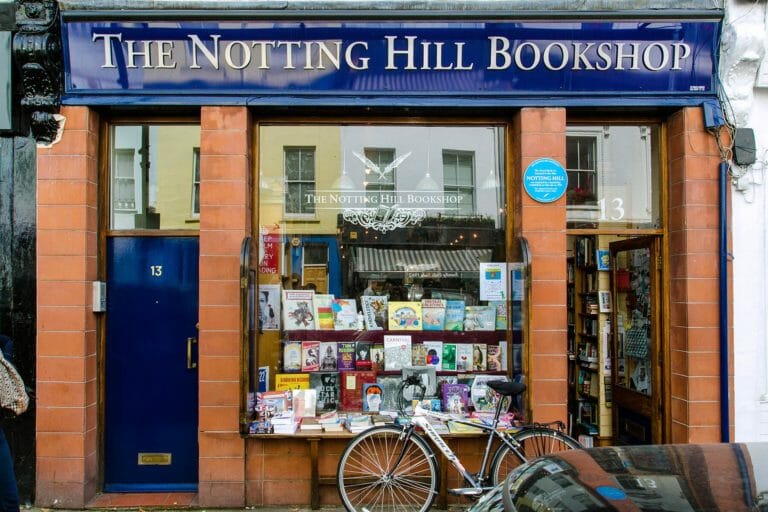 Discuss the merits of books on Turkey, and plan a holiday.
Details: Open daily | 13 Blenheim Crescent, London, W11 2EE–
---
Liked honing your collection of Notting Hill Date Ideas? Here are another 101 London Date Ideas to keep you going…