Just south of the Thames, there once was a pile of mud, which, over time, people decided was a nice place to visit. Nowadays, the Southbank is the beating heart of the city's cultural scene. Tourists and Londoners alike steadily stream along the festoon-lit promenade, often dazzled by Shakespeare's Globe, sometimes getting vertigo on the London Eye, or even having the limits of their minds stretched by the Tate Modern. Wherever this steady stream flows, it needs an equal and opposite flow that is relieving, restorative and frequently enjoyable. Yes, we're talking about public toilets public houses. So, follow us, thirsty vagabonds, on a journey to the best pubs around the South Bank.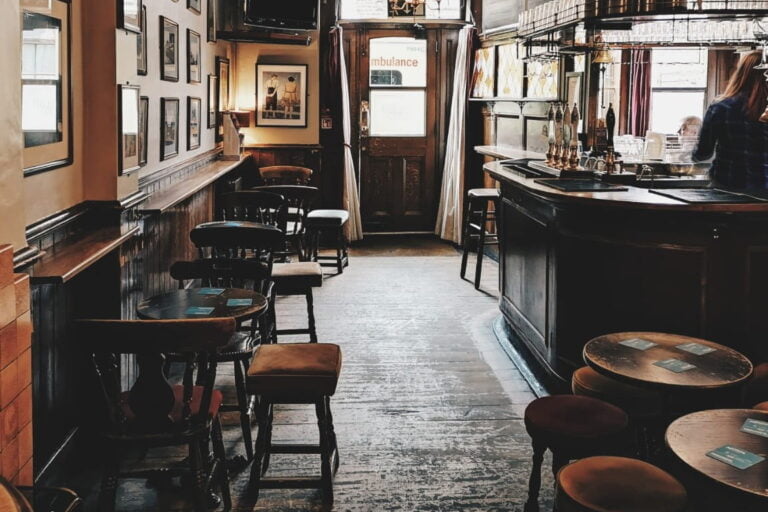 This is a joyous establishment. The surrounding streets are evocative of a lamplit Victorian London. Inside, there are random pans, decorous plates, street signs and light boxes on the wall that bring about charm, conviviality and that inexplicable contentedness only felt inside the best pubs. At the bar, there is an assortment of real ales. Feeling peckish? Dive into the authentic Thai restaurant through the back. If you arrive on Monday, don't be surprised if you end up leaving after the pub quiz on Sunday. Your week might well be sorted…
Details: 25 Roupell Street, SE1 8TB
–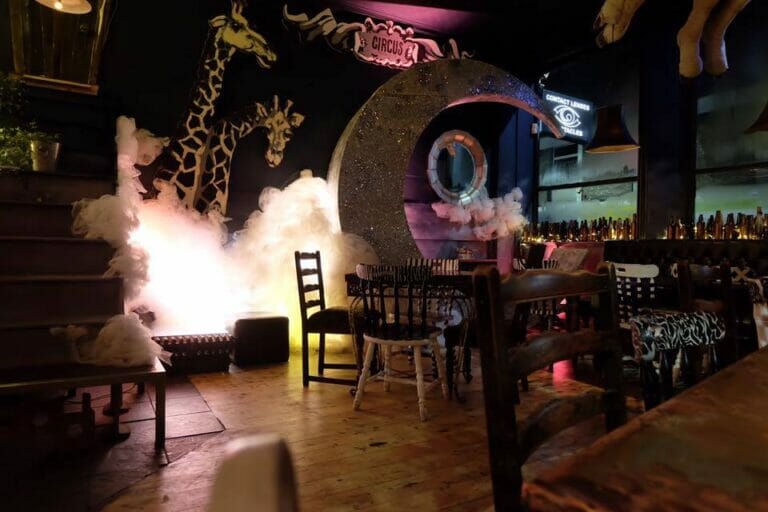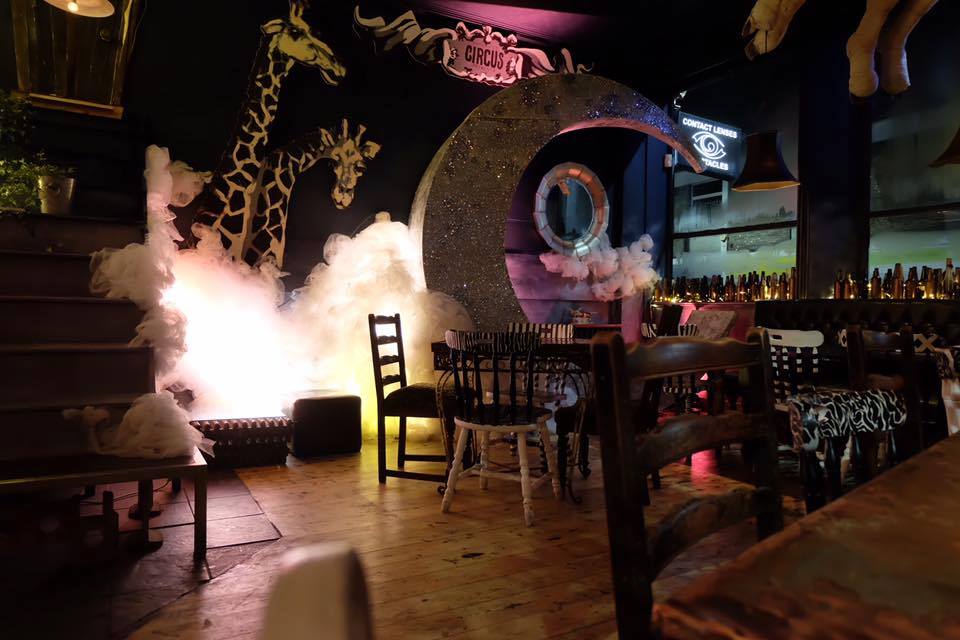 If Vaulty Towers were just a pinprick on the horizon, you'd still see this is no ordinary pub. The exterior is plastered with vibrant graphics and the interior looks like it's the storage room for old theatre sets… and that's because it is, as it's owned by subterranean arts centre The Vaults just opposite. It all screams "fun, fun fun" – literally, it's written on the wall. Within these eccentric rooms, you will find pub quizzes, comedy nights, DJ nights, jam sessions, and vegan fast food by Really Happy Chicken. This might just be the most visually stimulating pub around the South Bank, if not the UK.
Details: 34 Lower Marsh, London, SE1 7RG
–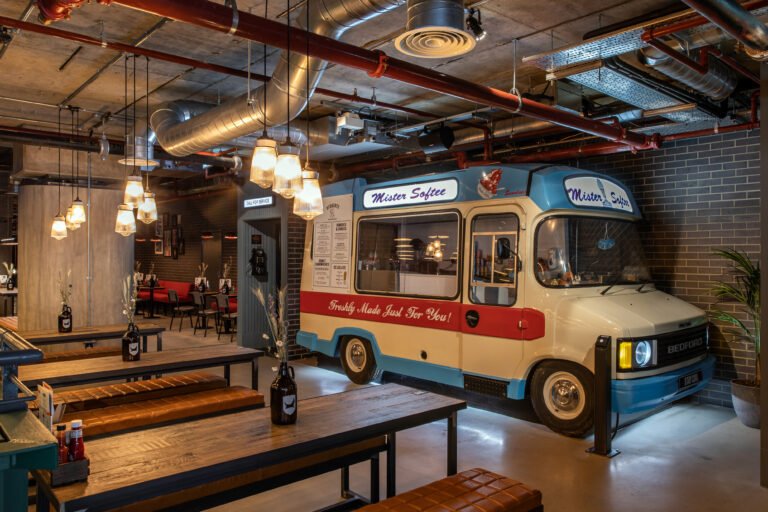 This 27,500 sq ft space is big on volume – both from the speakers (blasting out 00s indie pop) and in size, laying claim to being the largest pub in London. With all that space comes a sixty-tap choice and a microbrewery on-site. Don't dare ask what else? There are Zoom call pods, podcast studios, ping pong tables, meeting rooms, a giant slide (?), an ice cream truck, American diner-style food, and a duckpin bowling alley. It feels like they've tried to compress every facet of white-collar city life into one humongous take on the "pub", and sometimes that's what you want. But if it all proves a bit too much, you certainly won't regret picking up the phone to the lost property office, and seeing what happens…
Details: Unit G, Waterloo Station, 01 The Sidings, London, SE1 7BH
–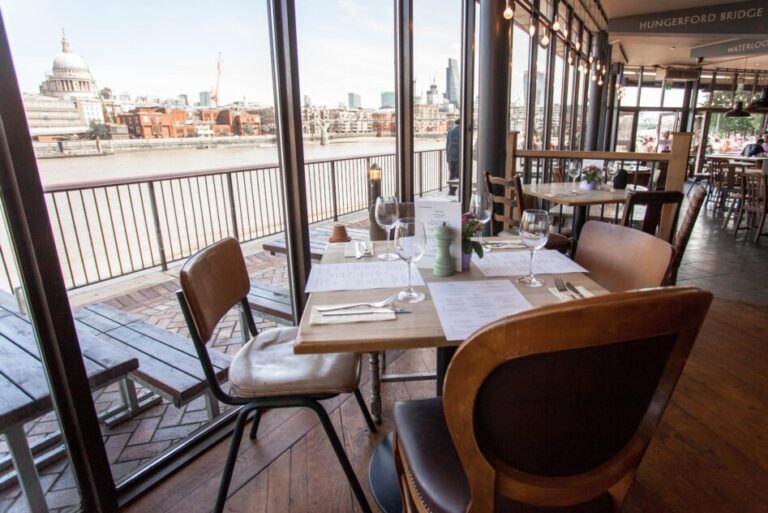 Triangulated between Tate Modern, Millennium Bridge and Blackfriars Bridge, The Founder's Arms is the perfect tourist rest spot, a pub on the Southbank itself, overlooking the Thames. Soak up the pedestrian bustle of this wonderful area either inside in the warmth (with ample natural light), or outside to get first-hand views of the buzzing metropolis. Be it a blistering summer's day or a vibrant London night, you can't really say no to a pint with a backdrop that beautiful, could you? As a part of the Young's group, expect decent ales, golden lagers, and fairly good grub.
Details: 52 Hopton St, London, SE1 9JH
–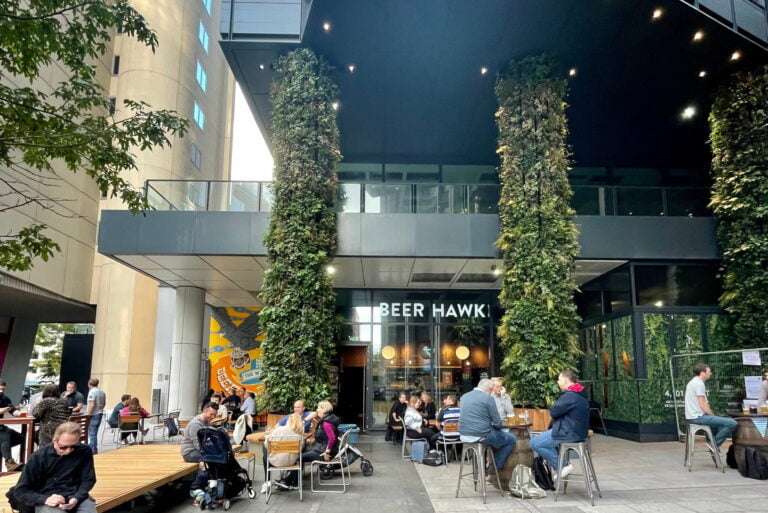 Shhhhh, purists – while it isn't technically a pub, Beer Hawk does serve a plethora of different beers from taps. The establishment boasts sleek, modern interiors and a monolithic beer fridge serving a sensational variety of canned and bottled beers (take that traditional pub). On the tap menu, there's Bermondsey's very own Anspach & Hobday's IPA, Siren Suspended and DEYA's Steady Rolling Man, all heavy hitters of the craft beer industry. And for the beer-fearing, there's ciders and Aperol Spritz on tap! Oh, sweet heresy!
Details: Unit 6, The Gallery, Tower Estate, Stamford Street, South Bank, London SE1 9LS
–
If a pub is a place where beer reigns supreme, The Waterloo Tap takes its curative responsibility very seriously indeed. Coursing through the 26 beer lines is a nuanced lineup of pilsners, Helles, pales, IPAs, NEIPAs, sours, browns, stouts, porters, bitters and rubies. And there truly is no better place to sip a craft beer than under a gently rocking railway arch. It just feels right.
Details: Sutton Walk, London, SE1 8RL
–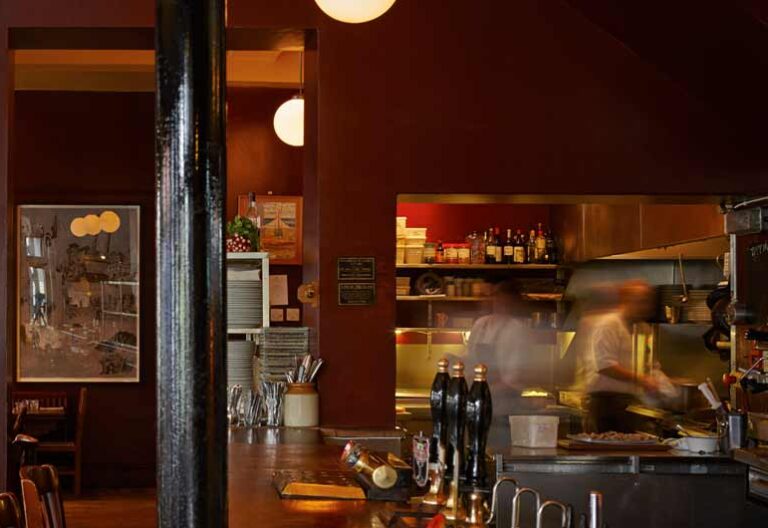 While you could easily stop by The Anchor & Hope – your textbook British gastro pub fitted with all your traditional, cosy and wooden design essentials – for a pint (there's guest cask ales, IPAs from Brewpoint and Beavertown and, erm, wine from the tumbler) and leave it at that, you'd be doing it a major disservice. You see, it was opened by a group of St. John alums and so the food is really something special; changing regularly to suit the seasons and involving British-led dishes like chicken, prosciutto and duck liver terrine, grilled Tillingham leeks, or a smoked Gloucester Old Spot pork chop. It also does one of the best Sunday roasts in London, which goes without saying really…
Details: 36 The Cut, London SE1 8LP
–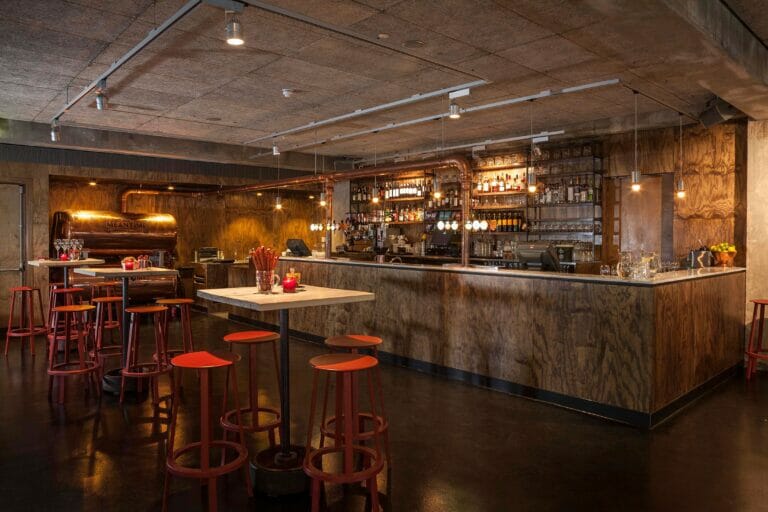 It may be in the shadow of the National Theatre – quite literally – but the Understudy is more than just a stop-gap between the shows (although it does make for a pretty good one if that's your plan). It's a chic craft beer bar with Scandinavian-stylings that does tap takeovers (from London breweries like Gipsy Hill), quizzes, street food from KERB and even board game nights on Sundays where you can win a free drink for outsmarting your mates at Scrabble. In summer, the venue really comes into its own for the sprawling riverside terrace that looks out over the Thames and the city skyline. 
Details: National Theatre, Upper Ground, South Bank, London SE1 9PX
---
Need a hand finding the best nearby eateries? Have a peep at the best restaurants on and near the South Bank…