This year, we'd ideally like to put every restaurant that managed to open on this list, if only for their inspiring audacity, determination, unfettered optimism, and sheer will to succeed in the face of overwhelming odds.
Sadly, we cannot. But in whittling them down to just ten places we were ever so slightly amazed at just how many exceptional places have flung their doors open this year. Because it was a lot. And these are our favourites from an excellent bunch. And if you're in any doubt?
Then the only thing you'll be eating will be your words.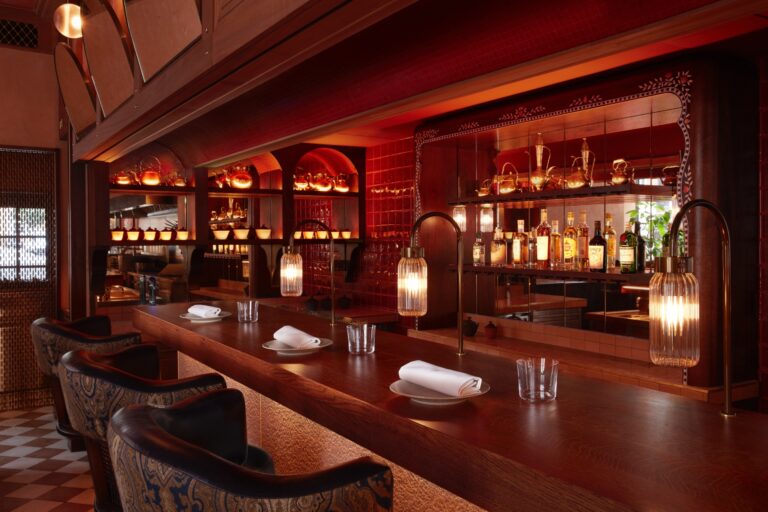 What to say about BiBi? Superlatives, mostly.
It does everything right; the atmosphere, the food, the service, the works. It's a modern Indian kitchen wrapped in an elegant chef's counter-style bar, with a couple of booths backed onto it all. And the temptation might be to go for one of those booths. Don't. Sitting at the chef's counter, overlooking the busied cooks as they work their divine alchemy on the simple ingredients before them, is where you want to be.
The chefs will talk you through the buttery soft lamb chops, the point-perfect Lahori chicken, the silky buffalo milk paneer, as you devour them. It's not cheap, but it doesn't have to be expensive either. And it's worth every penny.
Details: 42 North Audley Street, W1K 6ZR | ££££
–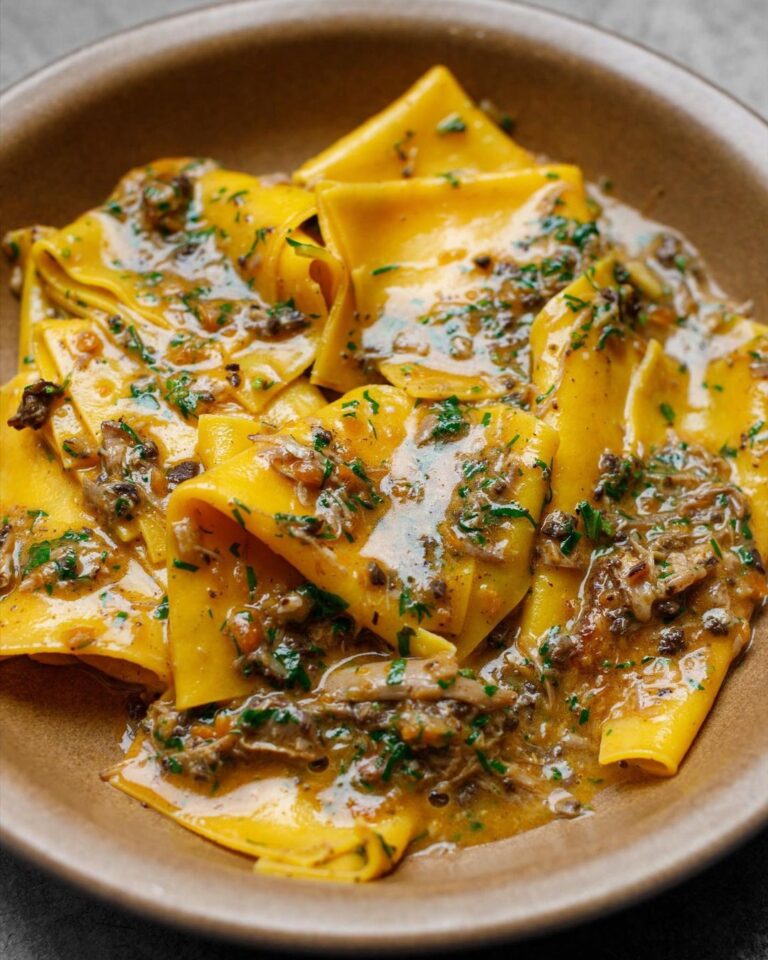 After having opened a pop up in Mayfair, then a long-term residency in Soho, you'd think that the guys behind Manteca would have figured out how to run their restaurant by now.
And they have.
Very, very well. Combining their twin loves of fresh pasta and nose-to-tail butchery, they've created a menu of immensely enjoyable treats – billowing clam flatbreads (which are anything but flat); silky fazzoletti pasta with a duck ragu covered in crunchy duck fat pangratatto; deeply flavourful ex-dairy steaks, and more…
Details: 49-51 Curtain Rd, EC2A 3PT | £££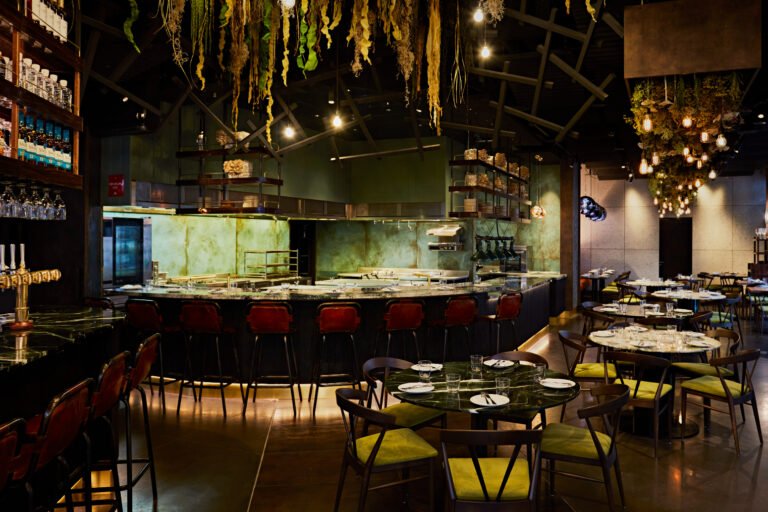 A sustainable pop up may sound like a contradiction in terms, but that's what Fallow was for the past year or so. And it won a Bib Gourmand in the process. As a pop up.
Now, it's transitioned to a permanent home in St James's, and it's absolutely superb. Everything on the menu salutes the sustainable ethos, from the delicate mushroom parfait (made from mushrooms grown in the restaurant itself), to the flavoursome roasted cod's head (their signature dish, made from something which would otherwise have been thrown away), to the luscious Chelsea tart made from left-over milk whey. Their ethos forces them to be creative, and their creativity results in some extremely impressive dishes.
Details: 2 St. James's Market, SW1Y 4RP | £££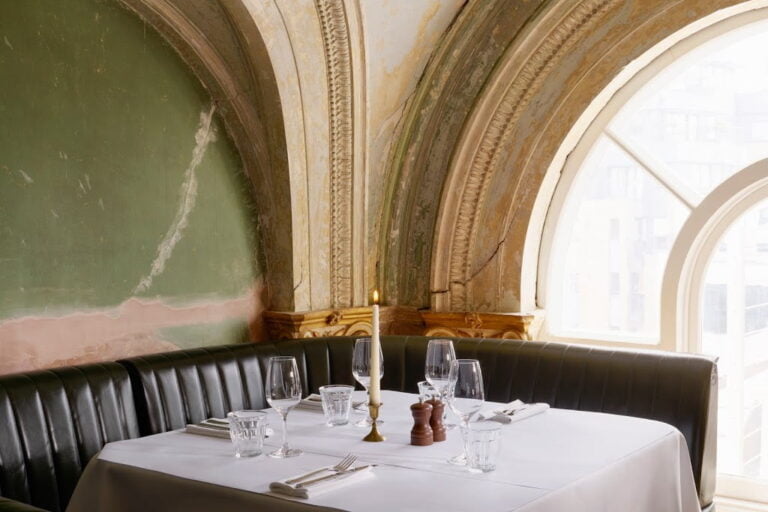 Sessions Arts Club has a terrific amount of talent behind it, in everything from the design (Soho House interiors man Russell Potter), to the art (esteemed dauber Jonny Gent), to the show-running (Jon Spiteri, one of the founders of St. John), and most importantly in the kitchen, which is headed up by one Florence Knight (of Polpetto fame).
And all of them have delivered, creating a stunning space with some first-class dishes…
Details: The Old Sessions House, 22 Clerkenwell Green, EC1R 0NA | £££
–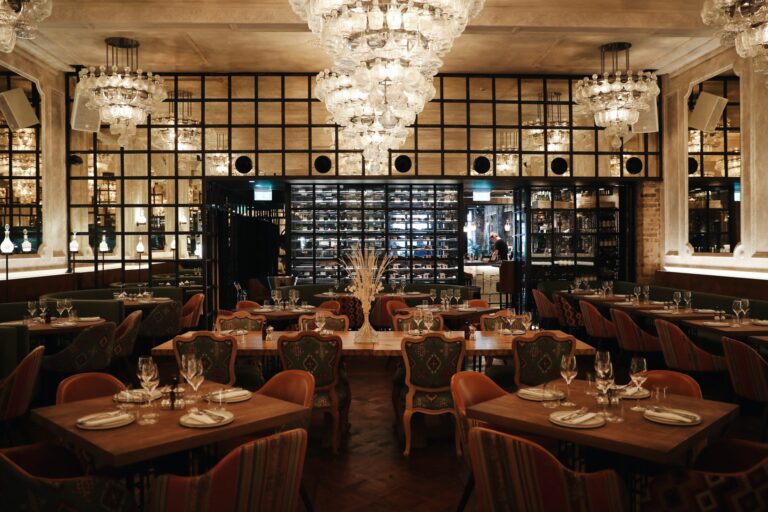 The first thing to hit you when you walk into Sucre is the sheer majesty of the place. The vast chandeliers, the beautiful, curved booths, the gorgeous textiles – it's what other date spots aspire to one day become. But all of that beauty is thankfully not just skin-deep. The food is thankfully able to go toe-to-toe with the decor, with platefuls of modern Argentinean cooking scorched over their charcoal grill. And the cocktail bar beneath is just a winner too…
Details: 47 Great Marlborough Street, W1F 7JP | ££££
–

Fiend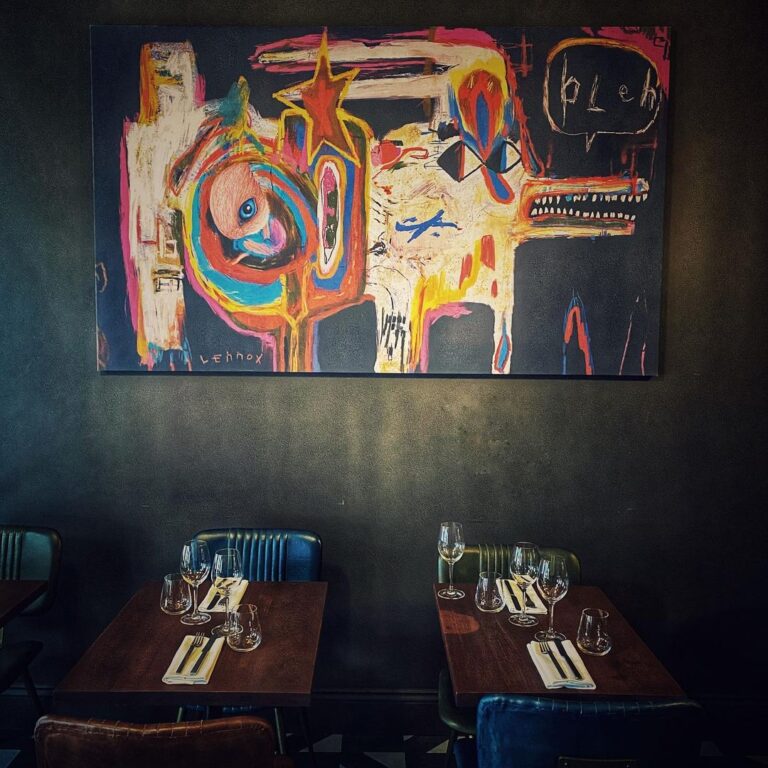 Fiend could have easily gone either way.
The whole project is the work of Chris Denney, one of those chefs who fell out of the talent tree and hit every branch on the way down – but luck is a fickle mistress, and after the closure of his breakout hit 108 Garage, a new project that hinges entirely on his creativity might have – for any one of the million possible reasons – simply not have worked. But the stars have aligned, and Fiend is a solid gold hit, with some offbeat, original, and downright delicious dishes.
Details: 301 Portobello Road, W10 5TD | £££
–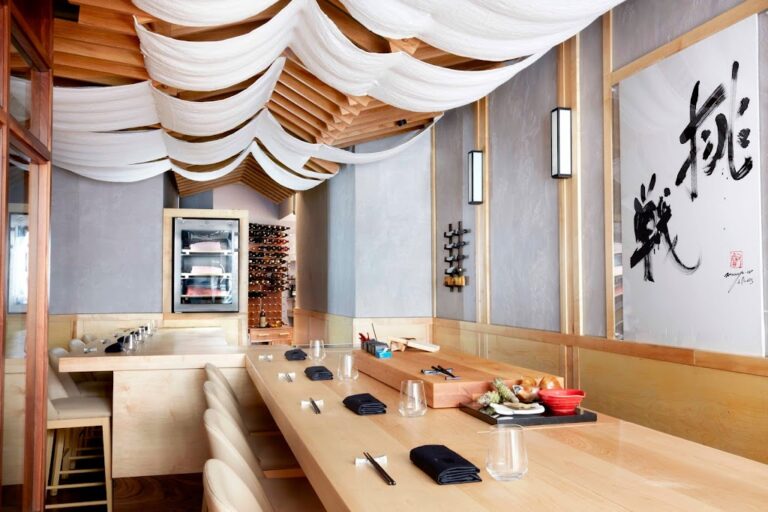 When Maru first opened, it had just ten seats. Since then, the chef-owner Taiji Maruyama has removed almost half of them, leaving just six, simply because he felt he wasn't able to pay adequate attention to all of the guests, and that it was compromising the experience.
And what an experience it is.
Maruyama is a third-generation sushi chef, and he makes everything. Every stock, every sauce, he even makes some of the crockery. He grows the vegetables, he ages the fish, he even does it all. And he'll talk you through it as he serves up his stunning 20 course omakase menu…
Details: 18 Shepherd Market, W1J 7QH | ££££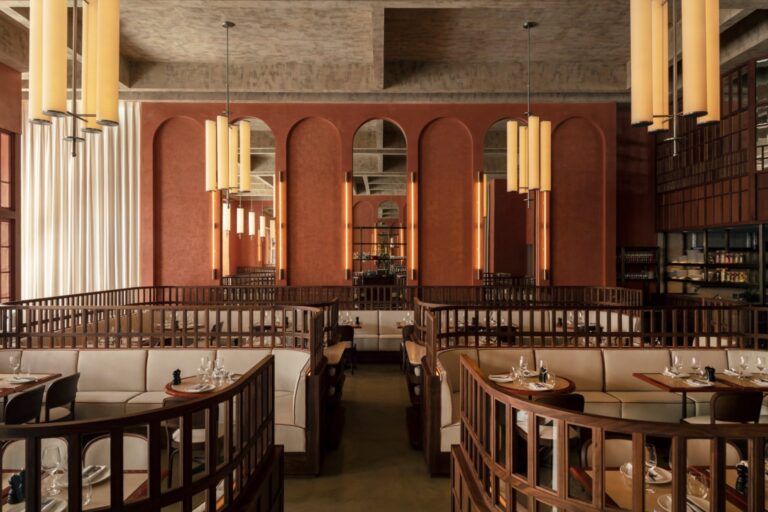 Maison Francois is an extremely French French restaurant. And we mean that in the best possible way.
The space is a beautiful tribute to the grand brasseries of old, centrepieced by a giant Art Deco clock. The food is old-school French fare, leaning into the era when the country's kitchens were head and shoulders above the rest of the world. And you know what? Somehow this insane idea of serving one of the world's greatest cuisines in a beautiful space has led to a great restaurant.
Crazy, right?
Details:  34 Duke Street, St James's, SW1Y 6DF | ££££
–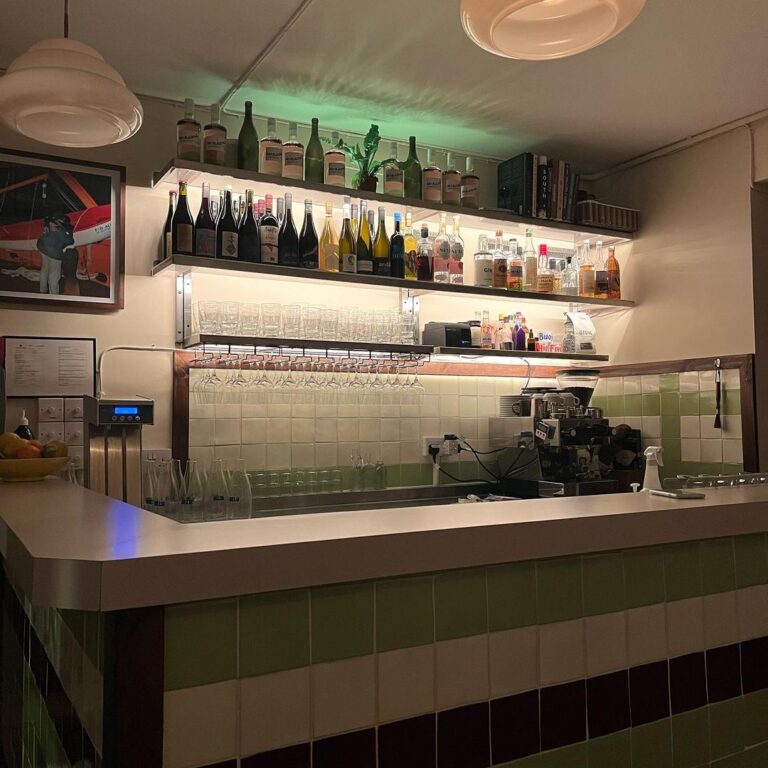 Over its years of pop ups and residencies, Ritas has carved a unique niche for itself in the London dining scene – they've taken American comfort food, and raised it up to the standard of fine dining, then stripped it once more of all pretention, leaving decadently graceful dishes that you'll likely end up eating with your fingers.
If there was one word that could sum up the whole place, it would be fun.
Details: 49 Lexington Street, W1F 9AP | ££
–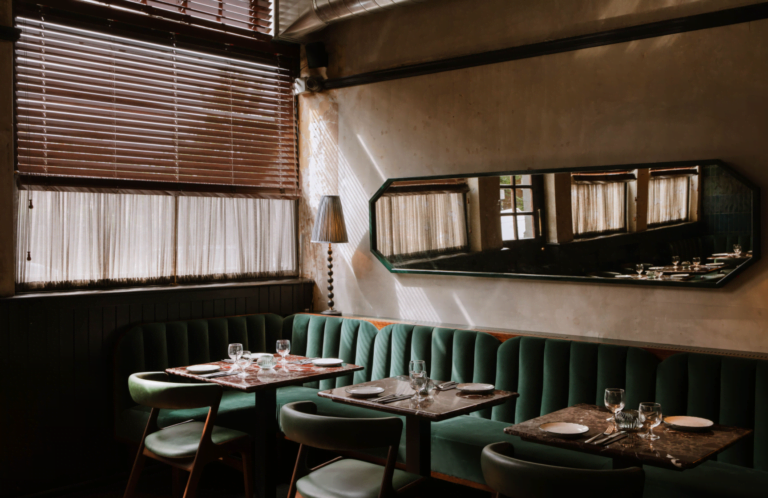 Everyone loves a good South African braai. And at Kudu Grill, the owners have managed to create something that feels like it might be impossible – a carnally satisfying, napkin-soaking BBQ experience inside a chic, elegant space.
It's all the way down in Nunhead, but it's worth the trip even if you're not a South London local. Try the pig's tails. Yes, they sound weird, and yes they taste great.
Details: 57 Nunhead Lane, SE15 3TR | ££
---
Want something to drink with that? Check out the best bars of 2021…