Control Room B, the new cocktail bar from the people behind Mr Fogg's and Cahoots, is located in control room B of Battersea Power Station.
Incredible coincidence, really.
It's all part of the iconic building's renaissance, which has seen it reopen with a flourish of new shops, restaurants, glass elevators, and yes, cocktail bars.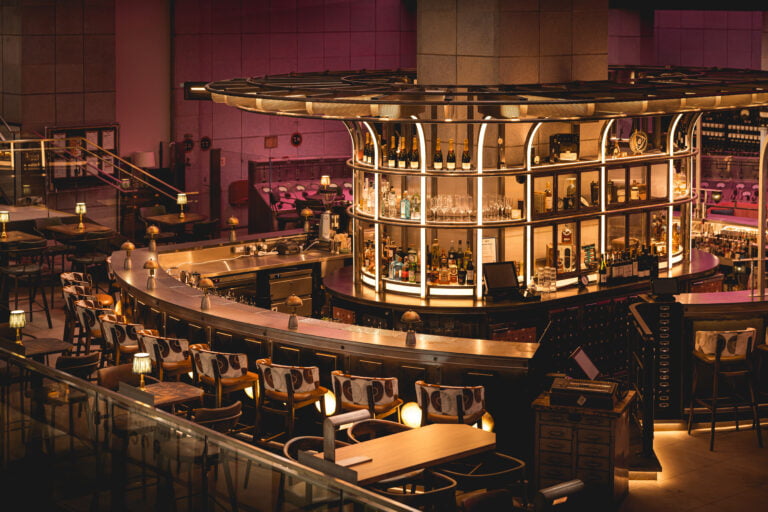 The space itself has been left largely the same in terms of aesthetic, and you're unlikely to find anything else quite like it in the city – having been built in the '50s, it was once used to wrangle the volts powering about a fifth of the city (and a very important fifth too, with buildings like Parliament & Buckingham Palace in its purview), meaning the walls are covered from toe-to-tip with dials, gauges, levers, and all the lustrously practical functionality the era could throw at you.
Of course, a cocktail bar requires, well, a bar so that's been added (apparently it's inspired by the turbines that once generated all that power) along with some suitably stylish midcentury furnishings. The staff even wear white boiler suits, in keeping with the original uniforms that the engineers used.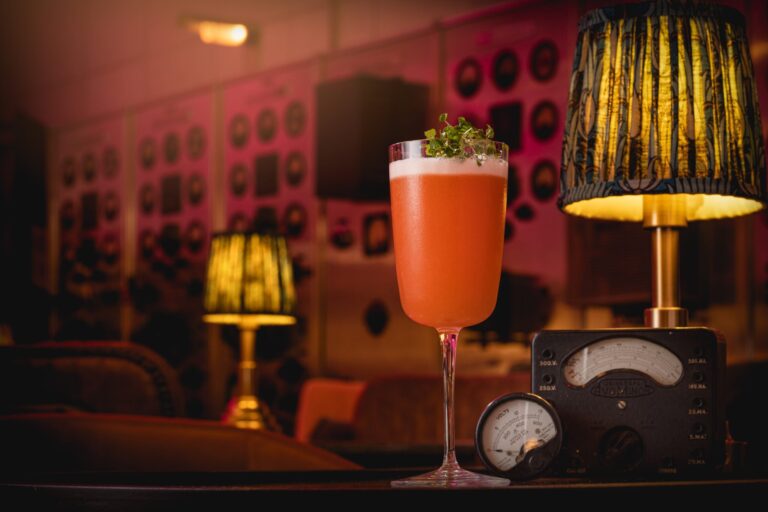 As for the drinks they're handing out? Well, there's coffee in the mornings, and champagne & cocktails later in the day. The dozen or so signature concoctions include numbers like the High Voltage, with vodka, cardamom and lemon liqueur, and the Battersea Nightcap with bourbon whisky, coffee & chocolate cookie syrup and two types of vermouth. Oh, and they're all served in vessels inspired by the aesthetic of the Control Room itself, such as a stainless steel martini glass.
Will that affect the taste?
Let metal you…
NOTE: Control Room B is open daily (till 1am Friday & Saturday). You can find out more, and make a booking, right here.
Control Room B | Battersea Power Station Circus Road E, Nine Elms, London SW8 5BN
---
Love a quirky setting? Check out the most unusual restaurants in London