Sometimes – certainly more often than any of your friends would know – you like to indulge your quirky side. And such occasions must be celebrated in a place that's as strange as we all know you really are.
Fortunately there's a fair smattering of cool and unusual restaurants in London where you can fully indulge your oddness. Behold a few of our favourites…
–
Sarastro | Covent Garden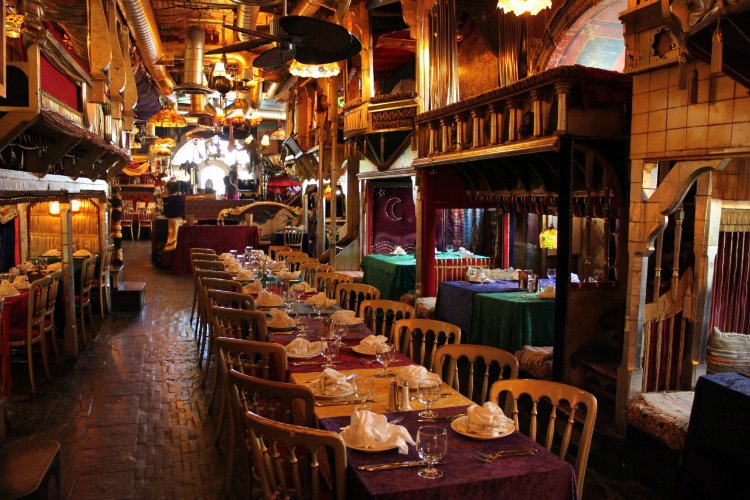 An opera-themed, Mediterranean / Turkish restaurant on Drury Lane that offers actual operatic performances by both professional singers and staff alike. If you were to go, it would be for the theatre of it all (and to experience what it feels like to be in a restaurant that's managed to fit twice as much stuff inside as should be physically possible). READ MORE.
Address: Drury Lane, WC2B 5SU
–
Aviary | Finsbury Square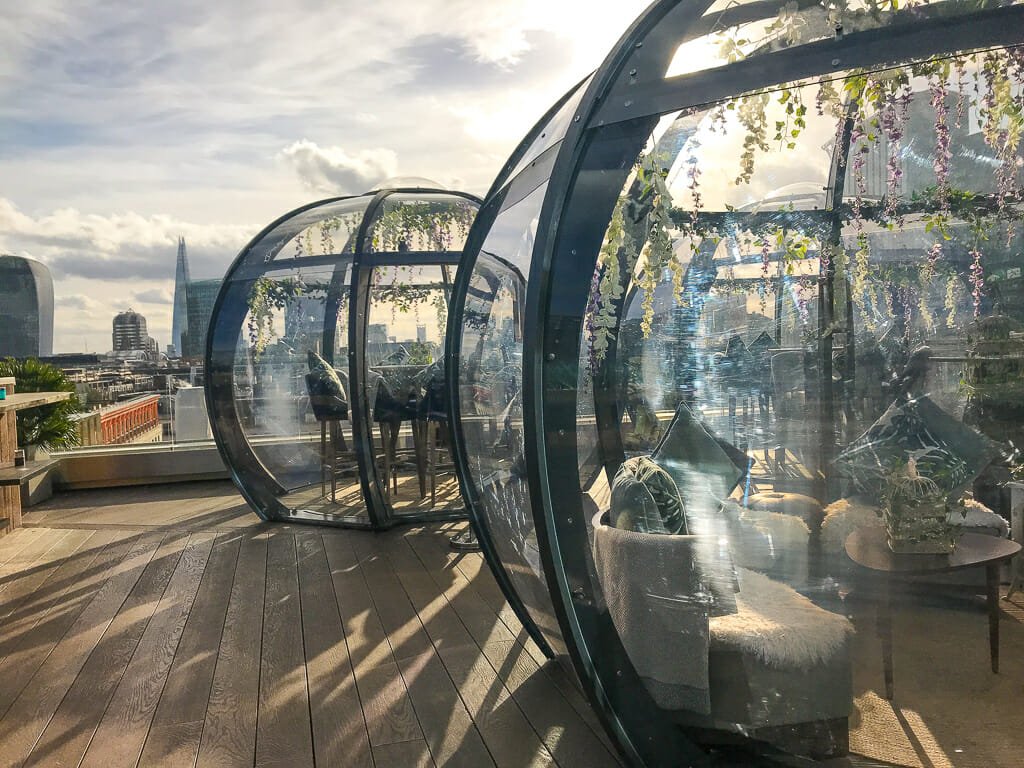 Sure, London has the occasional igloo here and there. And yes, there are restaurants where you can dine on rooftops. But there are very few places where you can dine on rooftop igloos. READ MORE
Address: 22-25 Finsbury Square, EC2A 1DX
–
Temaki | Brixton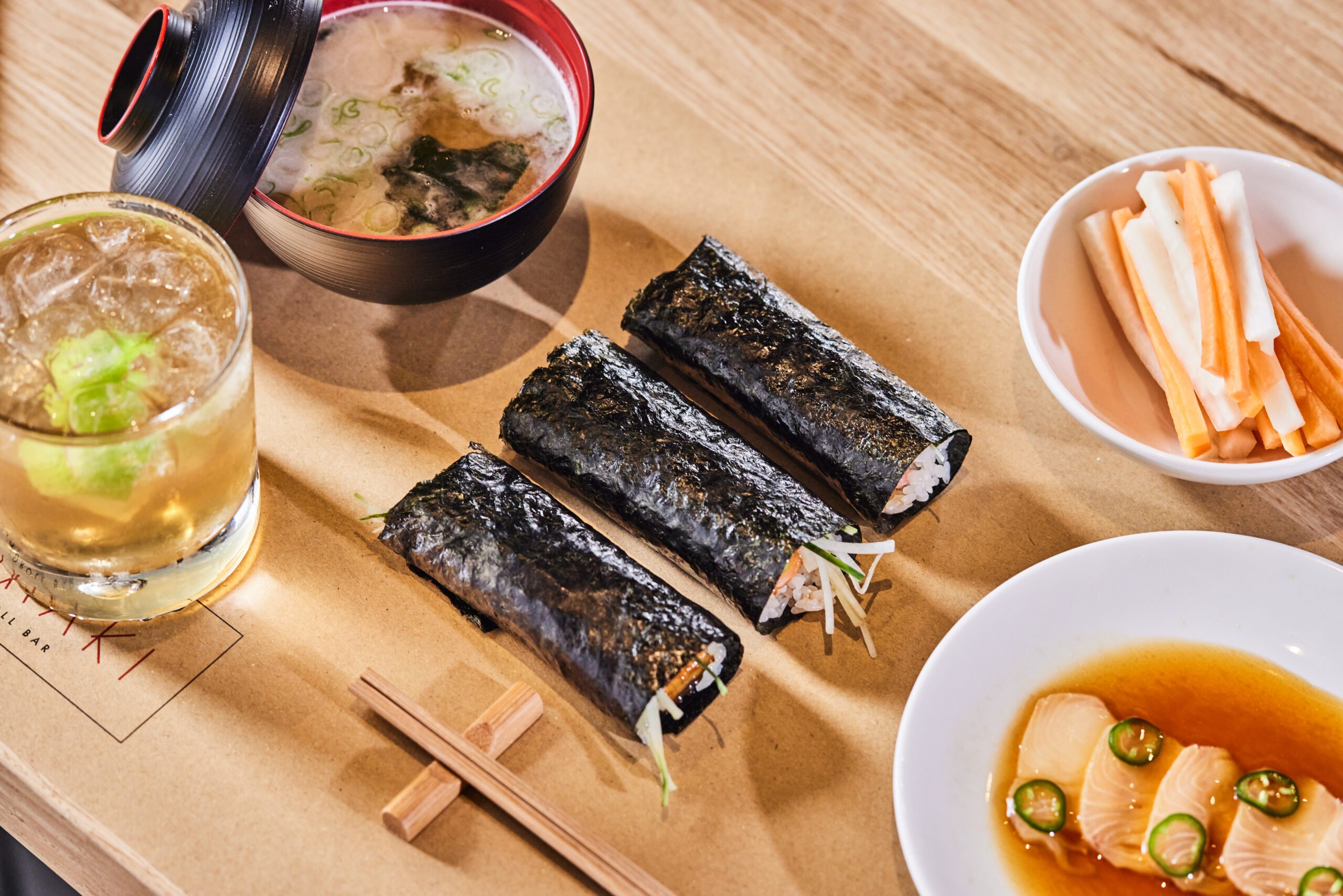 Why is Temaki unusual? Because it's the only temaki bar in the city. They're like teeny tiny sushi burritos, and they're made by a man, Shaulan Steenson, who has worked at some insanely good Japanese sushi joints, and spent years just perfecting his rice. Now, he'll hand you roll after roll until you say stop. You may not even need a plate. READ MORE
Address: Unit 12 Market Row, Brixton, SW9 8LD
–
Limin' Beach Club | Southbank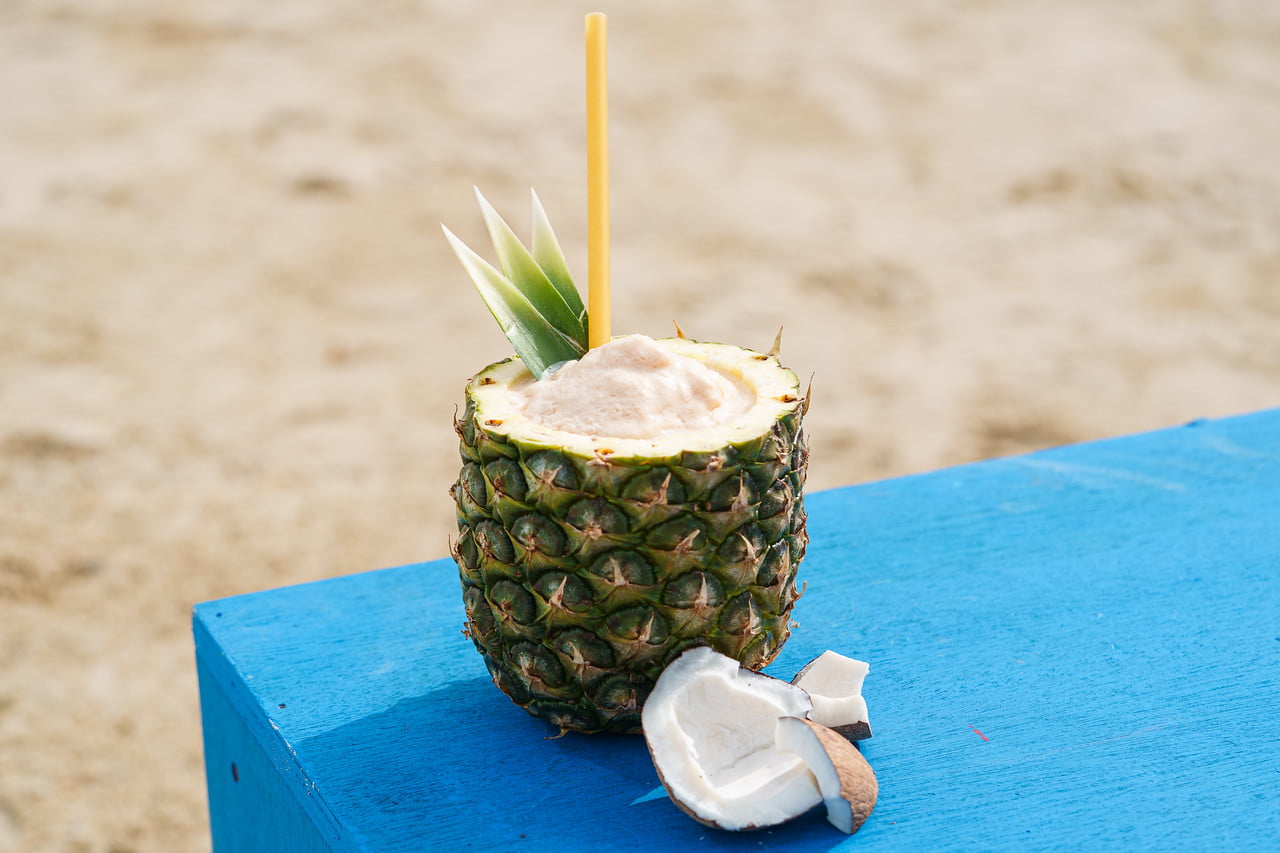 You may think that London has no beach restaurants, but you would be naive to do so. Because there is one. And it serves piña colada in pineapples. READ MORE
Address: Gabriel's Wharf, 56 Upper Ground, South Bank, SE1 9PP
–
Brigadiers | Bank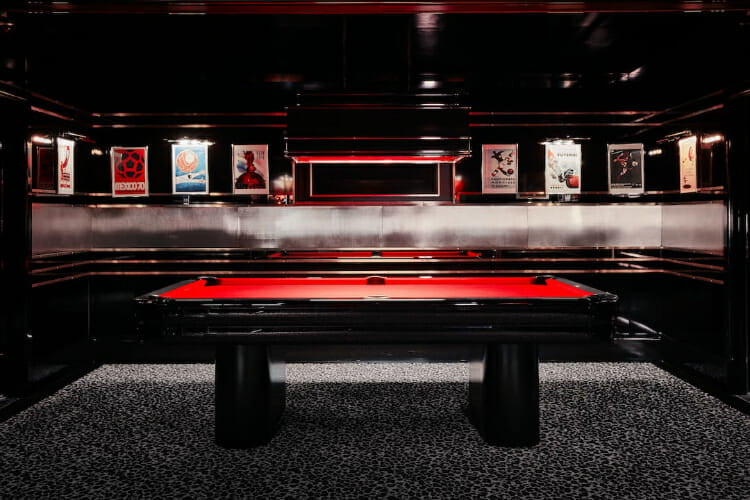 An Indian restaurant in the City, from the team behind Trishna and Gymkhana. Which wouldn't be all that unusual, save for the self-pour beer taps; whisky vending machine; pool tables and the personal croupiers that come with hiring a dining room there. READ MORE.
Address: 1-5 Bloomberg Arcade, EC4N 8AR
–
Sushi Tetsu | Clerkenwell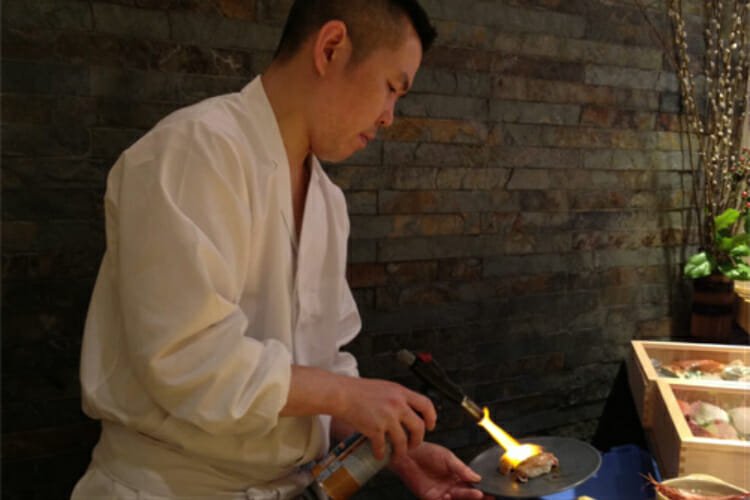 A tiny, seven-seater sushi restaurant run by husband-and-wife team Toru and Harumi Takahashi, who'll serve you an omakase selection of mouthwatering dishes that feels more like a dinner party than a tasting menu. READ MORE.
Address: 12 Jerusalem Passage, Finsbury, EC1V 4JP
–
La Bodega Negra | Soho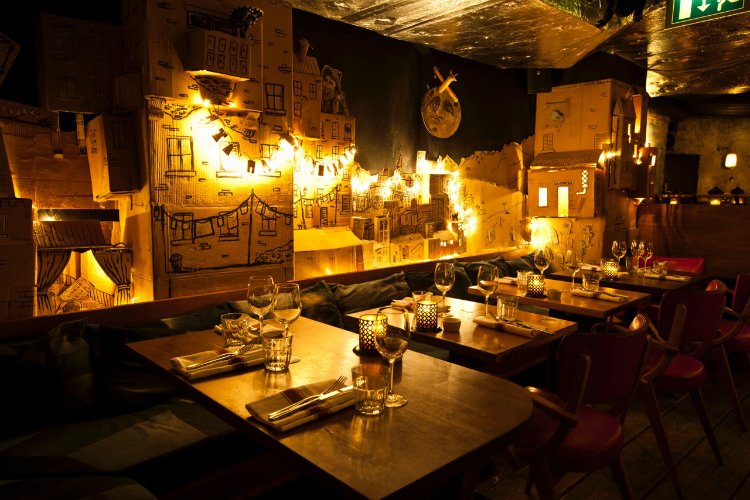 Step 1: head to Old Compton Street. Step 2: find the illuminated entrance to a seedy-looking sex shop; an entrance so raw, authentic and unforgiving as to give you no reassurance whatsoever that it's not exactly what it appears to be. Step 3. READ MORE.
Address: 9 Old Compton Street, W1D 5JE
–
The Cheese Barge | Paddington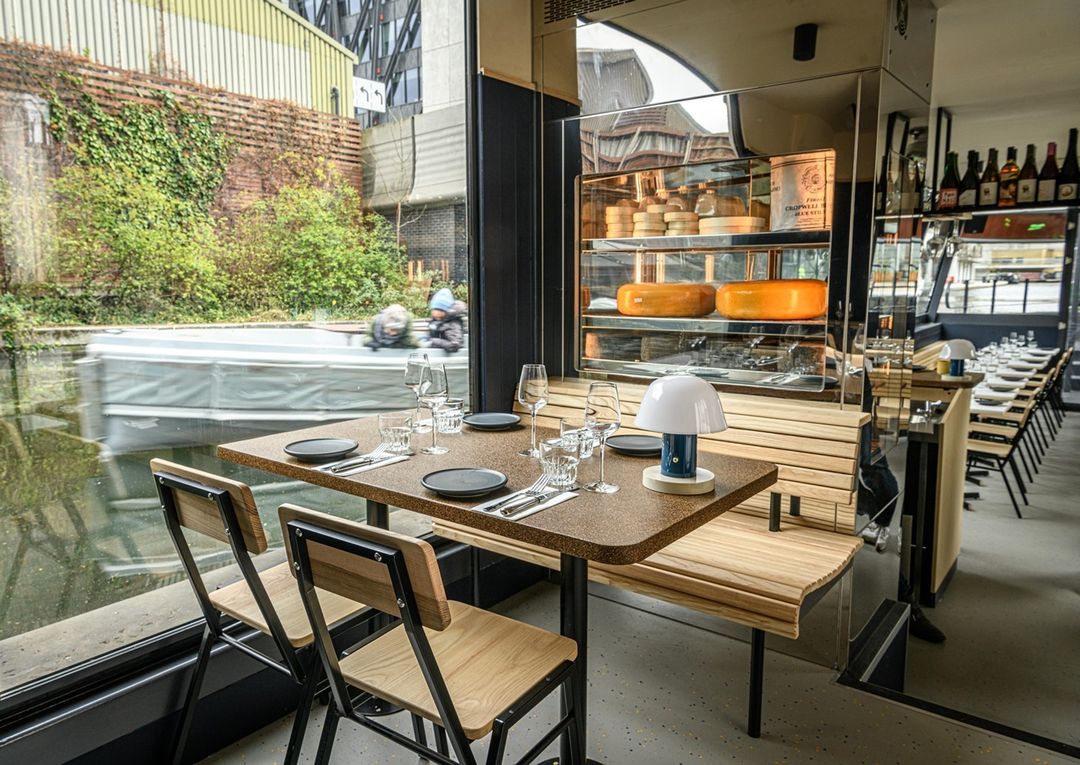 The cheese barge is, well, a cheese barge. If that's not unusual, then pretty much nothing is. READ MORE.
Address:  Sheldon Square, Paddington, W2 6HY
–
Hill & Szrok | Hackney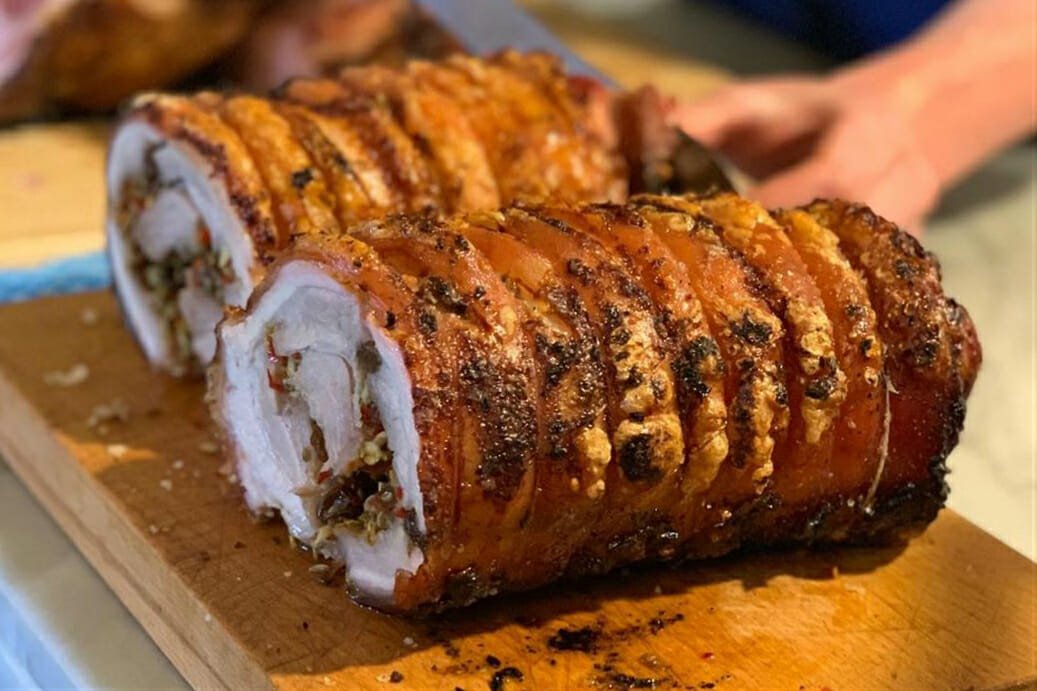 By day, a butcher's specialising in rare-breed, low-intervention, directly sourced meat. By night, a butcher's specialising in rare-breed, low-intervention, directly sourced meat, cooked to perfection and served with lashings of wine. READ MORE.
Address: 60 Broadway Market, London Fields, E8 4QJ
–
Mãos | Shoreditch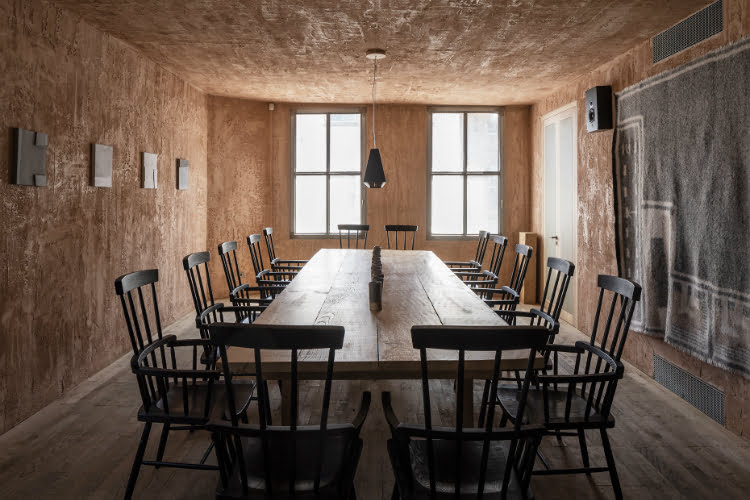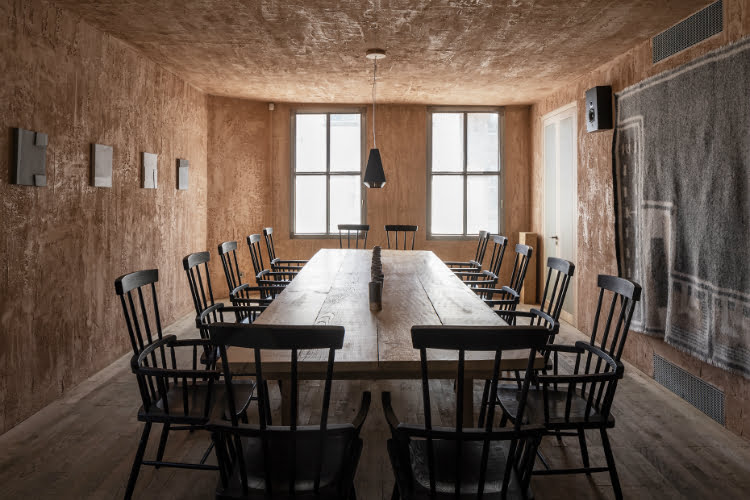 Critically acclaimed chef Eddie Pellicano takes the chef's table thing a notch further. Not only will you eat in an intimate dining room hidden away in Shoreditch, you'll also be free to peruse the wine cellars and hang out with Eddie in the kitchen while he works. READ MORE.
Address: 41 Redchurch Street, E2 7DJ
–
Circolo Popolare | Fitzrovia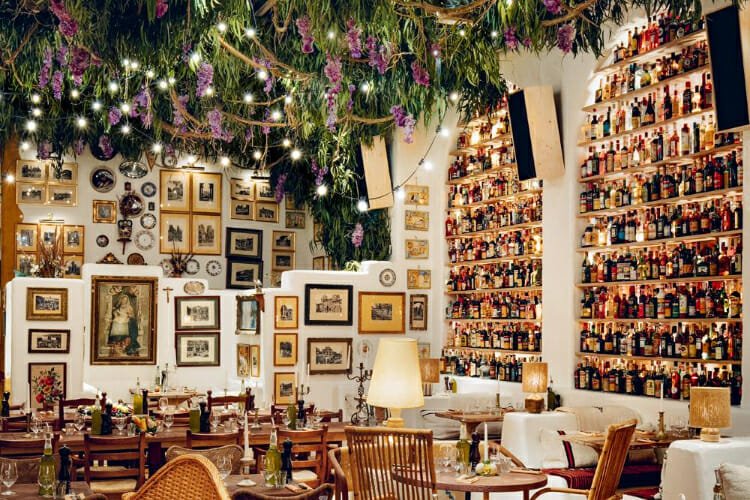 A cavernous, bombastic Italian restaurant filled with 20,000 bottles of liquor; an overgrown jungle on the ceiling; metre-long pizzas; giant puddings; and cocktails served in boob-shaped mugs. READ MORE.
Address: 40 Rathbone Place, W1T 1HX
–
Kebab Queen | Covent Garden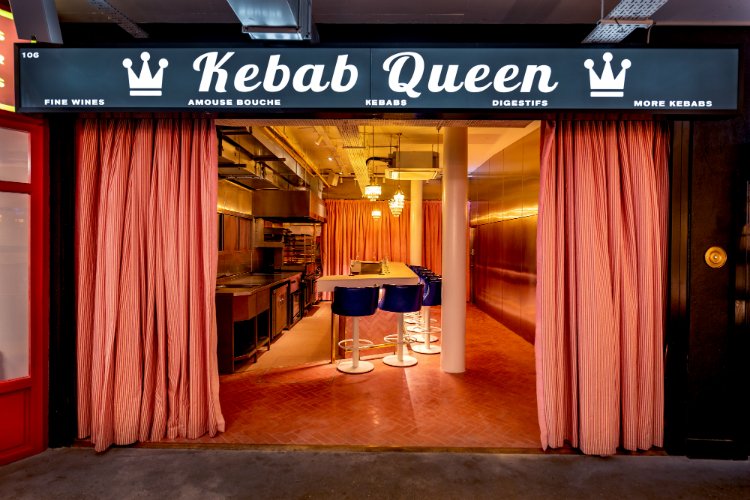 A fine dining chef's table experience hidden behind a fake kebab store front, hidden inside a real kebab restaurant. And if that wasn't unusual enough for you, every dish is served directly onto a heated dining counter that's essentially one long, giant plate. READ MORE.
Address: Downstairs at Maison Bab, Mercer's Walk, WC2H 9QE
–
Sketch | Mayfair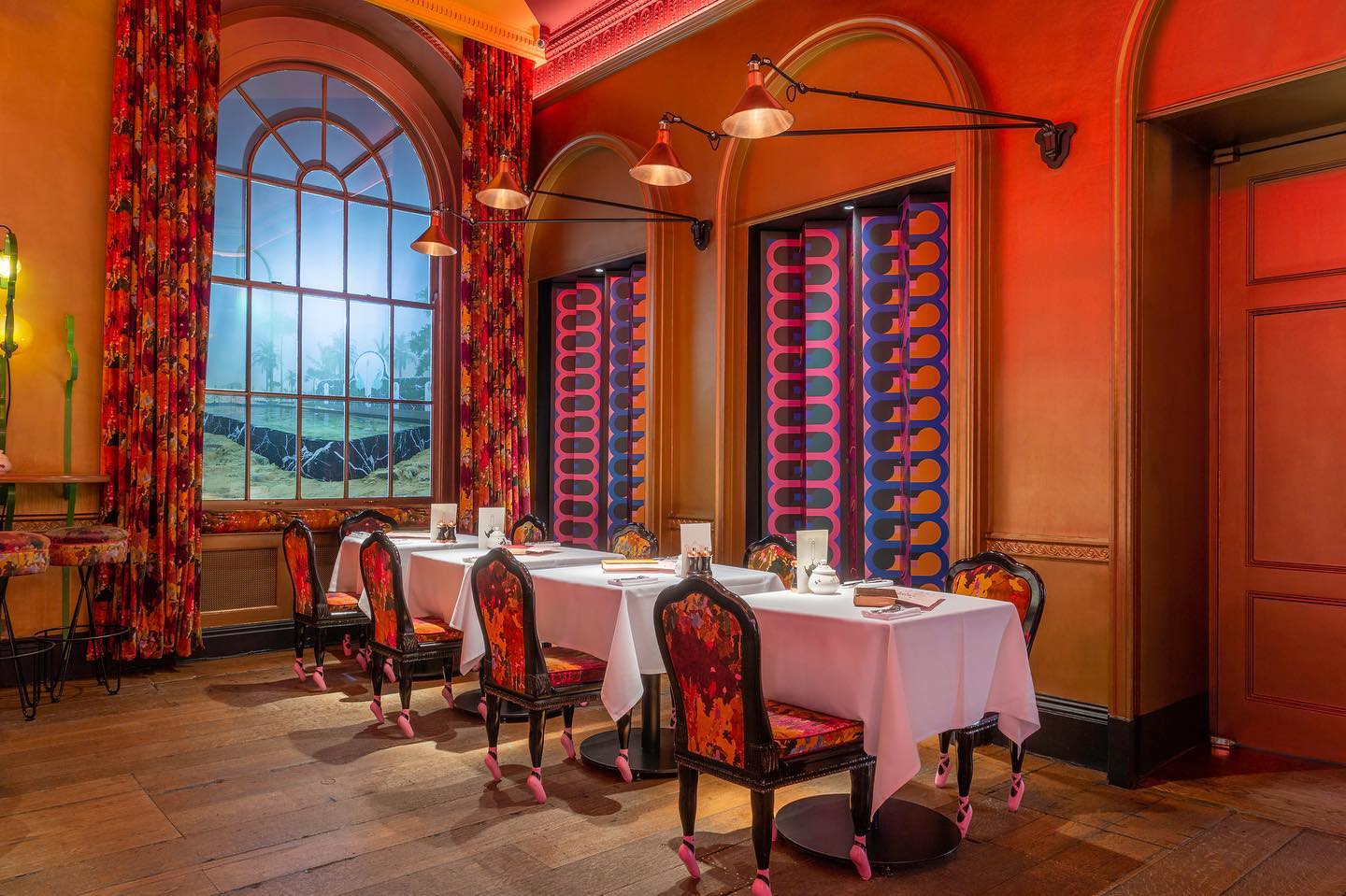 A stalwart in the little black book of unusual London restaurants, Sketch combines outlandish interiors with David Shrigley artwork; Victoria Sponge trolleys; cocktails in a découpage woodland and Michelin starred dining… with egg toilets. READ MORE.
Address: 9 Conduit Street, W1S 2XG
–
London Shell Co | Paddington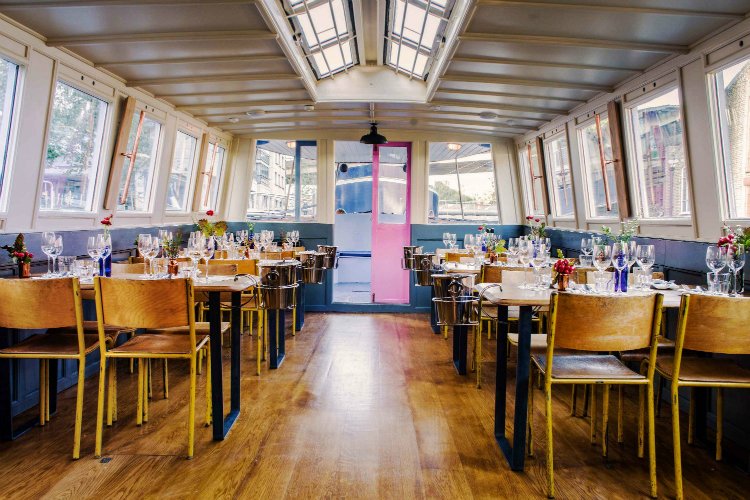 A restaurant on a canal boat that serves fresh seafood, English Champagne and cocktails as the waterways of London glide past your window. READ MORE.
Address: The Prince Regent, moored alongside Sheldon Square, W2 6EP
–
Mare Street Market – Dining Room | Hackney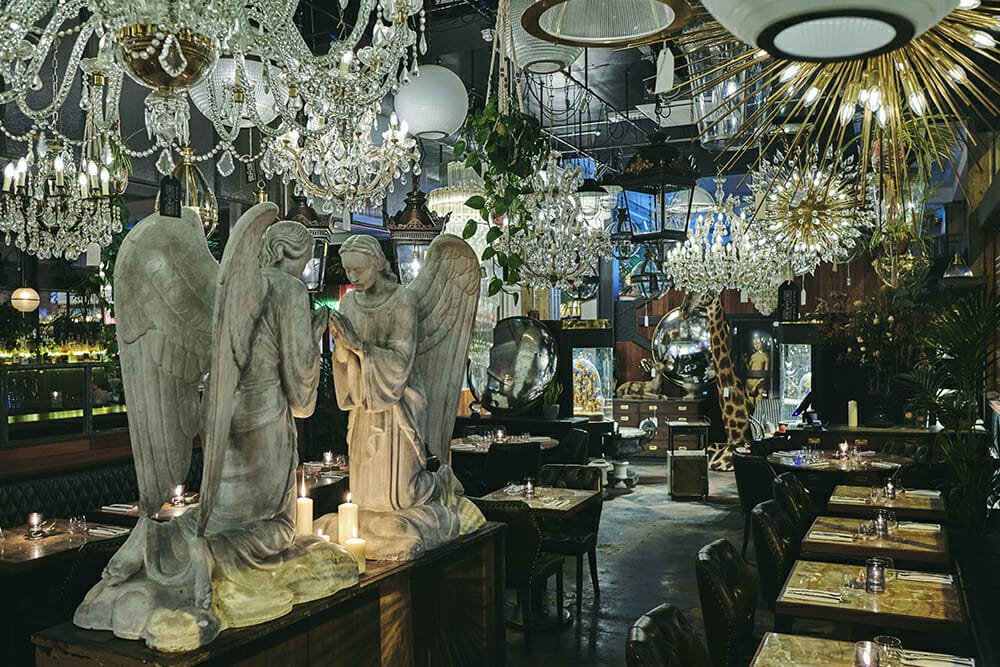 A dining room crammed with glittering chandeliers, mirrors, and the occasional giraffe neck, with food from The Shed's Dominik Moldenhauer. Aaand 10,000sq foot of bars, pop ups, florists, record stores and podcast studios surrounding it. READ MORE.
Address: 89-115 Mare Street, E8 4RT
–
Circus | Covent Garden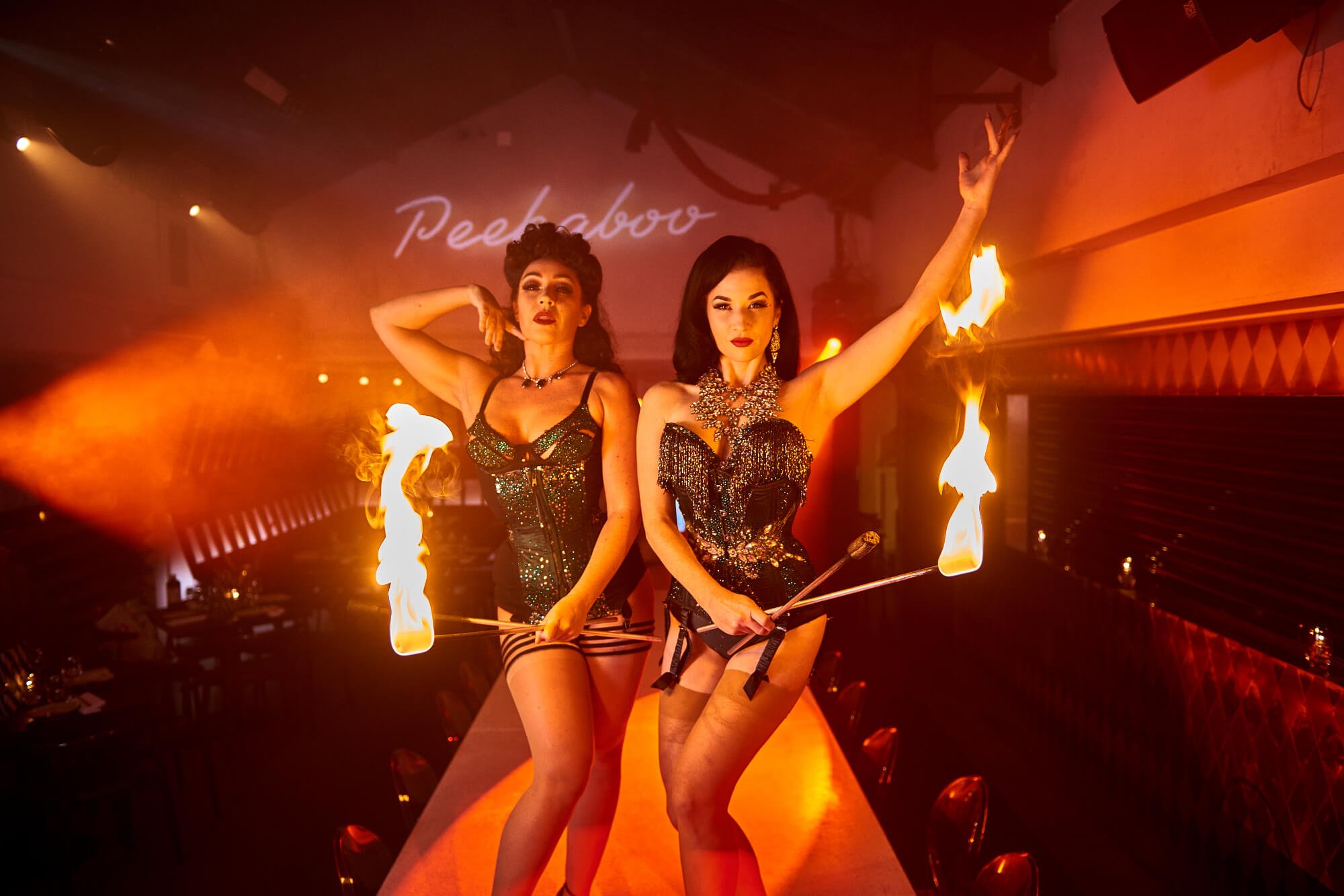 Love this place. That's an order. A nice pan-Asian menu, each course punctuated by a series of acrobats swinging on hoops from the ceiling, and fire-eating dancers carefully flipping over the wine glasses on your table. The same table you're likely to be dancing on by the end of the night, you crazy fool. READ MORE.
Address: Endell Street, WC2H 9BA
–
Barge East | Stratford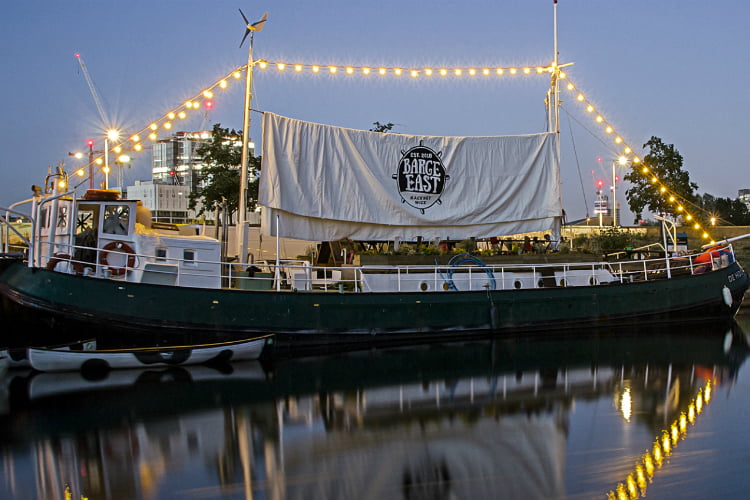 Just your typical, run-of-the-mill, restaurant and bar on a 114-year-old Dutch cargo barge, sailed by the founders themselves from Holland to Stratford. Not only is it moored on a particularly scenic spot, there's a private games room for hire in the captain's cabin, and the food (internationally inspired small plates) is genuinely some of the best going in London. READ MORE.
Address: Sweetwater Mooring, River Lee, White Post Lane, E9 5EN
–
Oslo Court | St. John's Wood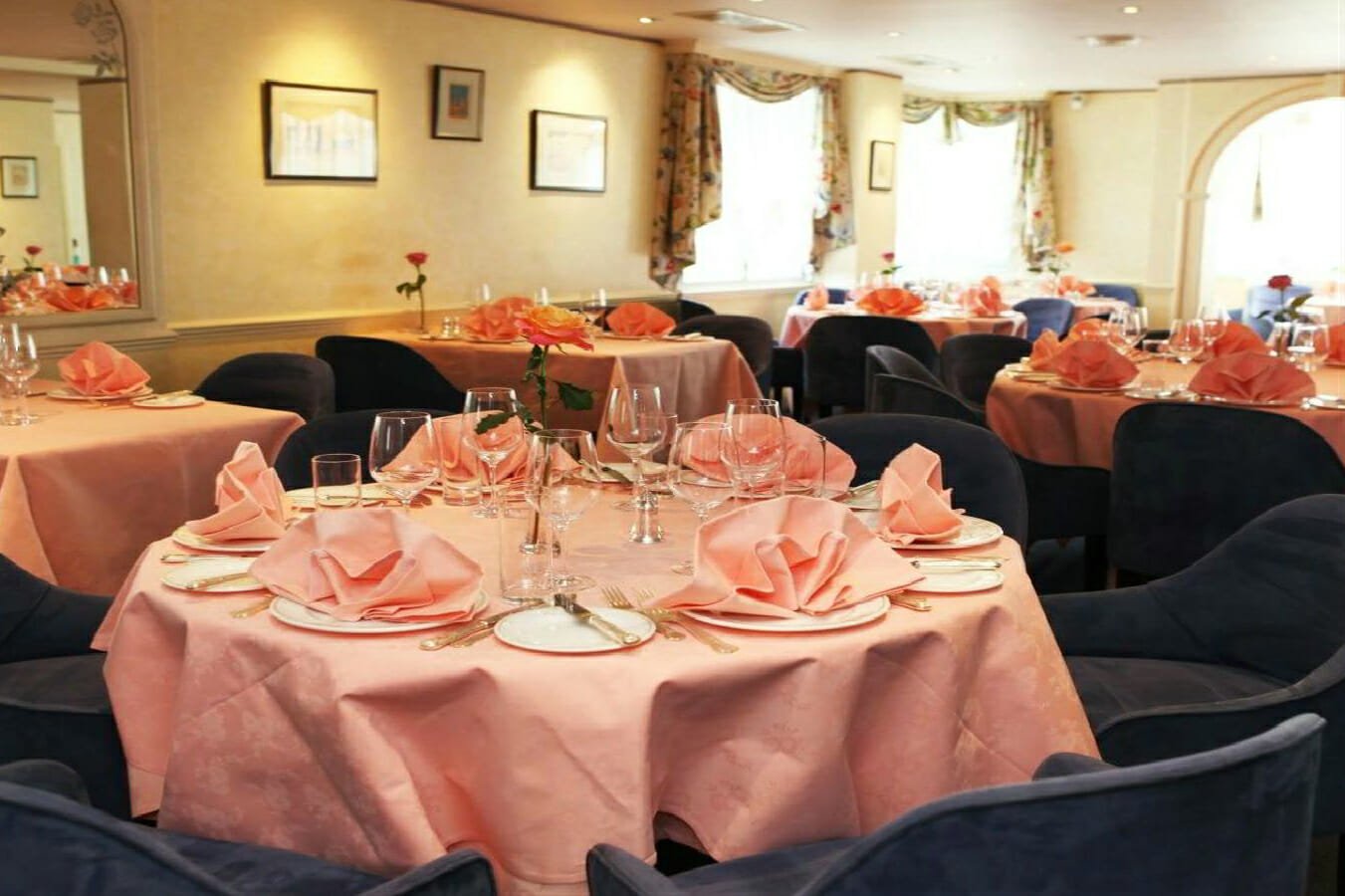 In many ways, the original Sketch. Heavy salmon pink drapery and elaborate napkins give way to French dishes swimming in brandy, cream, and butter; served by the head waiter who's been at Oslo Court for three decades – when the rest of the clientele were a sprightly 60. READ MORE.
Address: Prince Albert Road, St John's Wood, London NW8 7EN
–
Archipelago | Fitzrovia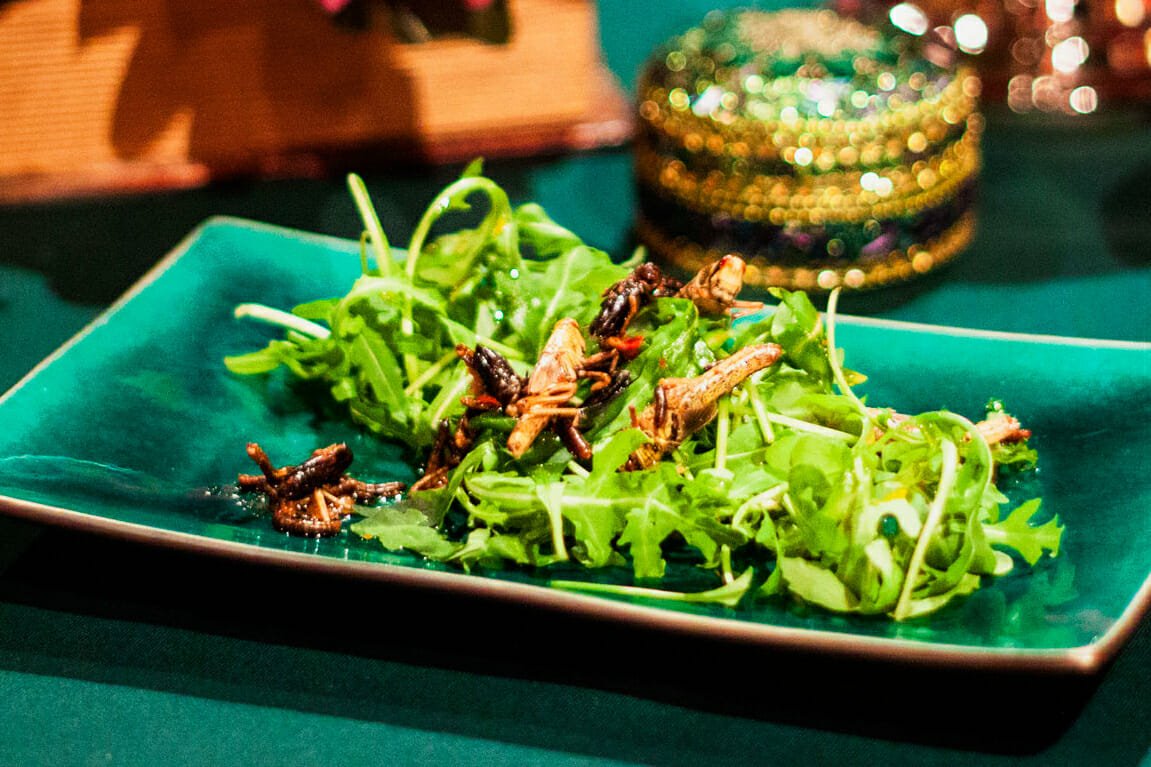 Unarguably unusual. Archipelago is a moodily-lit, exotic and mysterious restaurant adorned in Buddhas, palms and peacock feathers, serving crocodile, wildebeest, garlic crickets and scorpion.
Address: 53 Cleveland Street, W1T 4JJ
–
Dinner by Heston | Knightsbridge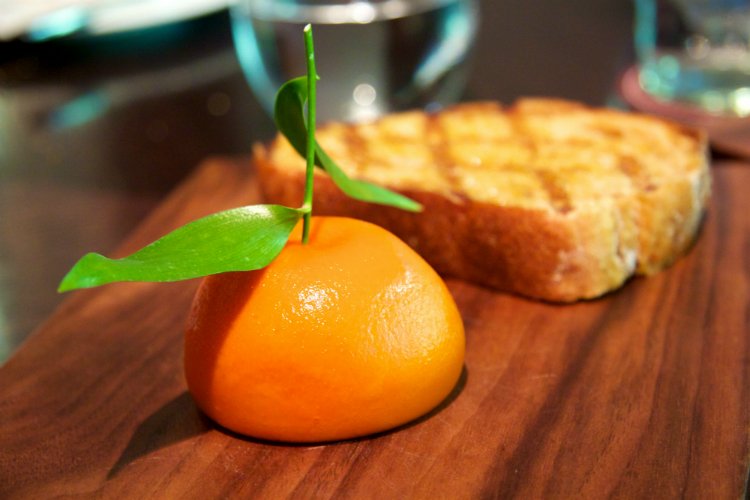 A Michelin-starred restaurant from the notoriously experimental chef Heston Blumenthal, serving a time-travelling menu including a 600 year old starter; something called 'meat fruit'; and a pudding made with the assistance of a historically accurate pineapple roasting pulley. READ MORE.
Address: Mandarin Oriental Hyde Park, 66 Knightsbridge, SW1X 7LA
Mao Chow | Hackney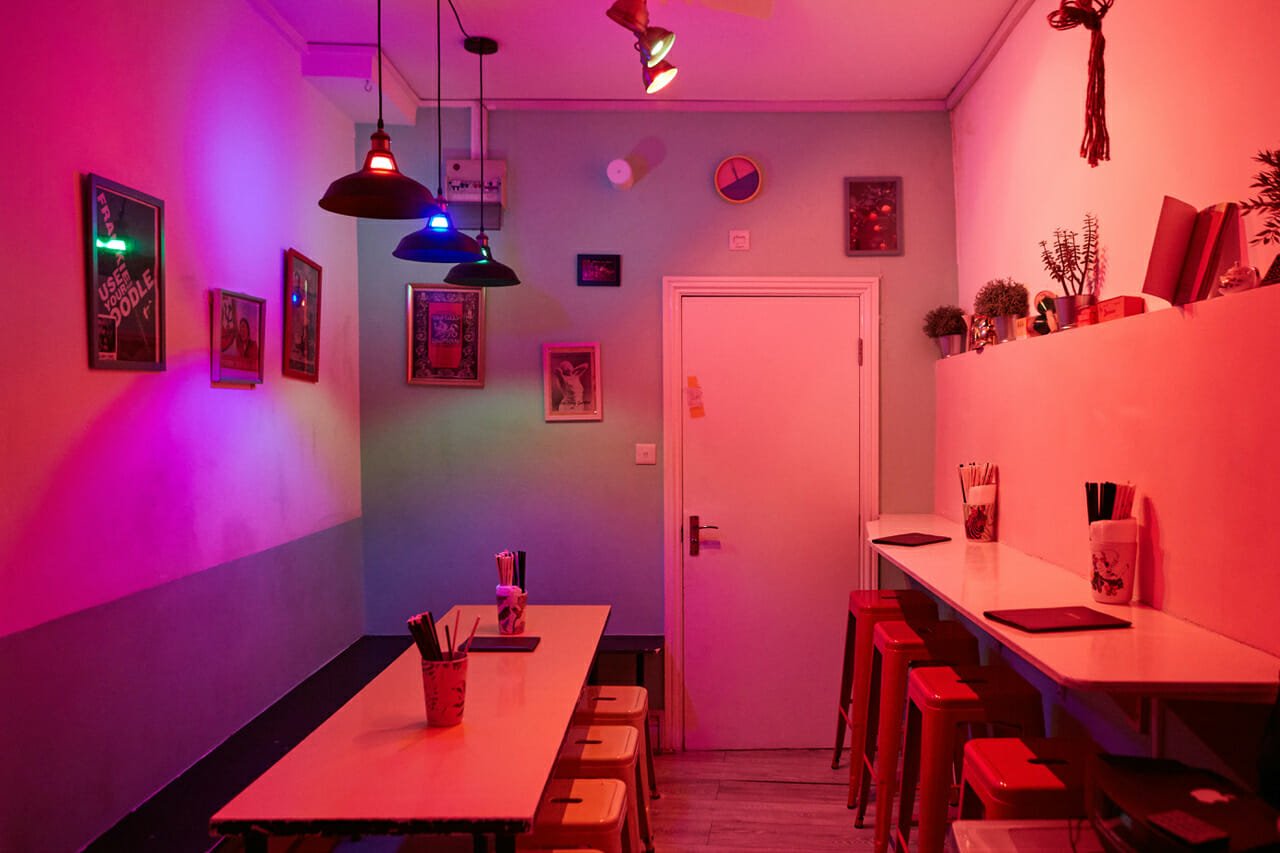 A tiny, hole-in-the-wall vegan Chinese joint serving intensely flavourful dan dan noodles alongside – quite literally – any booze of your choosing. (It's BYOB.) READ MORE.
Address: 159a Mare Street, Hackney, East London, E8 3RH
M-
Rochelle Canteen | Shoreditch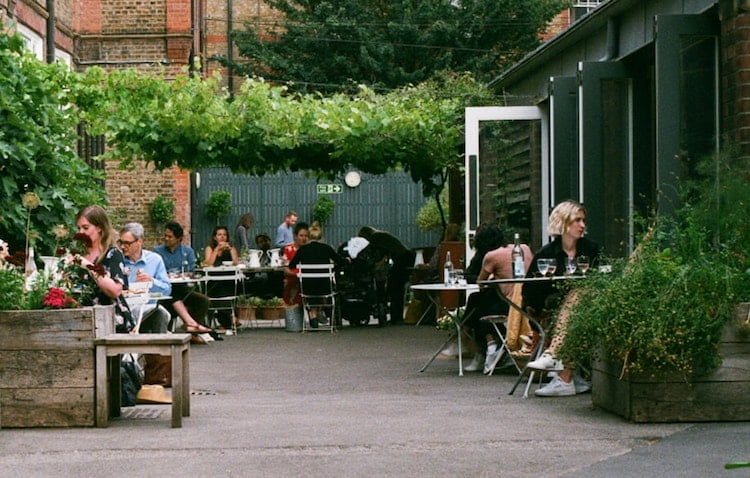 A little gastronomic oasis away from the chaos of Shoreditch, by virtue of being hidden behind a garden gate in a wall and largely operating out of an old school bike shed. READ MORE.
Address: School House, Arnold Circus, Shoreditch, E2 7ES
Last Updated: 24th August 2021
---
Unusual restaurants in London not your thing?  Go more mainstream, with our London Restaurant Bible