14 Hills | Verdant bar & restaurant with a killer view of London
D&D have really reached new heights with 14 Hills.
Because while their other joints including Angler (one of the best Michelin-starred restaurants in London) and the elegant German Gymnasium have uniformly impressed… this one's is on the 14th floor of Aldgate skyscraper 120 Fenchurch Street. 
It's less famous (and less high up) than its big rival for the Best London Viewpoints prize down the road, Sky Garden, but therefore it's is also less touristy and consequently, a bit cooler. In terms of space 14 Hills is a sizeable affair, taking up around 9,200sf directly below the public roof gardens that crown the entire building.
The designers have previously dressed up restaurants & bars at The Berkeley and Savoy hotels, and more recently the restaurant Wild Ink at Hudson Yards in New York. And it appears as though for 14 Hills they've taken inspiration from those roof gardens, with actual mature trees, shrubs, and large pergolas planted inside the restaurant, all wrapped in glass struck through with bright ribbons of colour.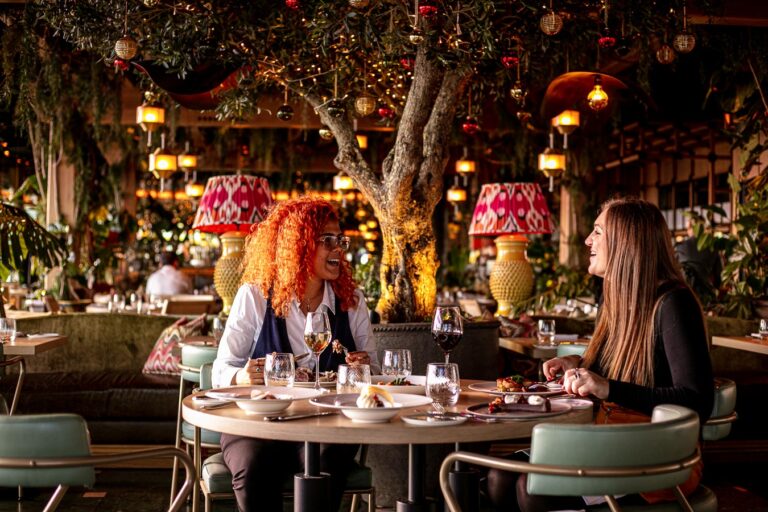 In short, you've got basically one big indoor garden looking out over the Thames, Tower Bridge, The Shard and many other assorted iconic landmark iconic landmarks that dominate the London skyline, and the hills beyond – hence the 'hills' part of the name. On a clear day (and with superhuman eyesight), you might even be able to pick out your house.
While the view at 14 Hills is something to treasure, staring at buildings does start to get a tad boring (after about 15 minutes, give or take), and such an activity also seems to have an ability to suddenly make you feel a bit hungry, and a bit thirsty. So…

THE FOOD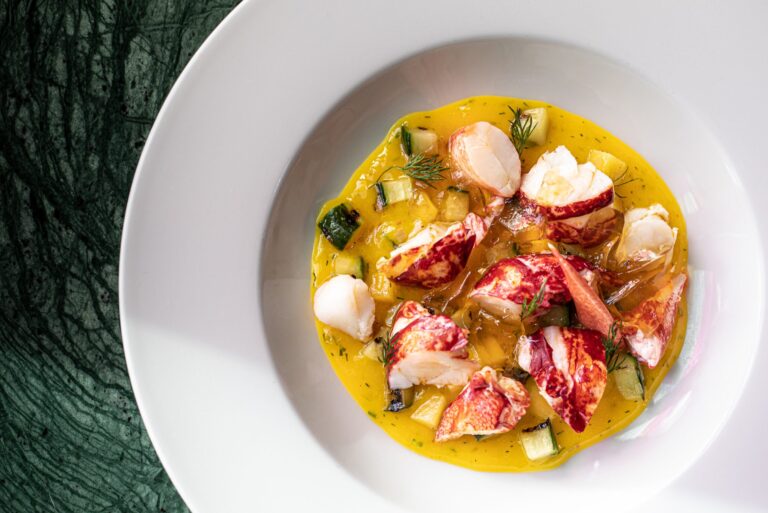 Fortunately, the food at 14 Hills more than lives up to its end of the bargain. It's simple all-day modern British menu cooked with 'French flair' where you can expect a 55-day-aged Lake District sirloin; a bacon-crusted pork chop with braised endives; chicken breast flanked by Jerusalem artichokes and buckwheat oyster mushrooms; and not-to-be-ignored desserts like the Poire Belle Helene (where hot chocolate is poured over a poached pear and paired with chantilly and hazelnut-clad ice cream) and a perfectly-shaped treacle tart with clotted cream. 
On weekends, brunch takes over and does its thing, forcing you to make tough two-course choices (like steak and eggs vs an octopus leg), while there's even a deli at 14 Hills that – from the hours of 11am-6pm – serves ciabatta and focaccia sandwiches (also with a bit of 'French flair) stuffed with fillings like prosciutto mozzarella and roasted aubergine with lovage pesto-roasted pepper tapenade.
THE DRINKS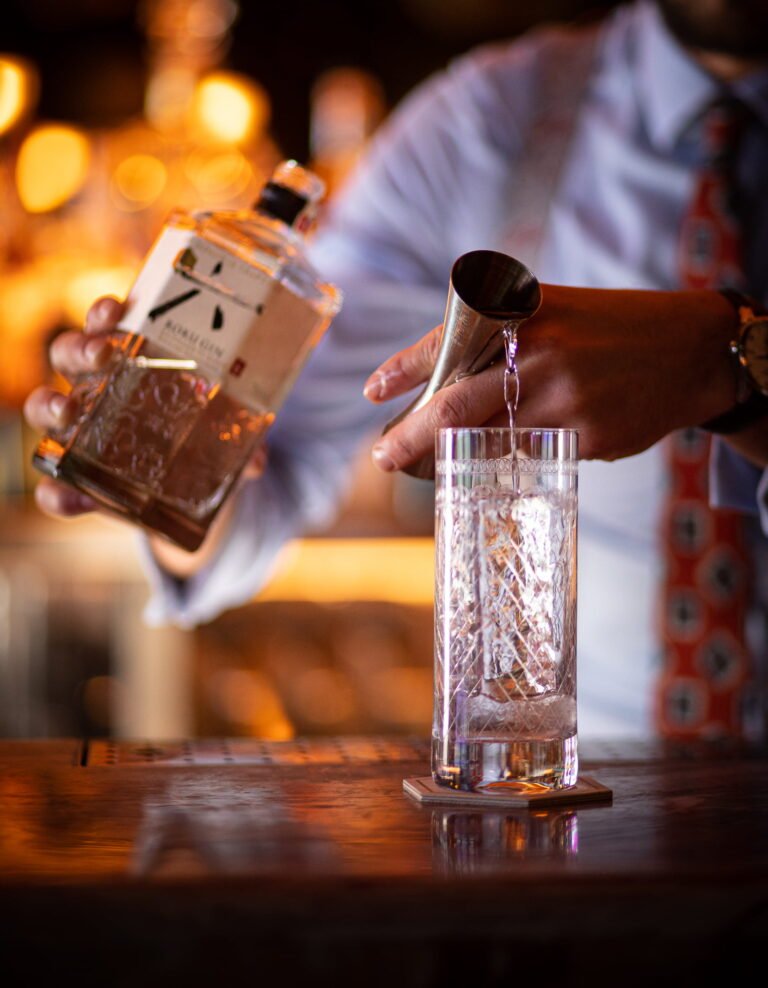 As it's a horrible, uncomfortable feeling to have nothing in your hands – especially when you've got a view to drink in – you'll be wanting something boozy in a glass. For that 14 Hills has an extensive wine list curated by the team of house sommeliers, who are keen to pick a range of "always interesting" wines. Then there's also a dedicated cocktail bar where you can get a cocktail that comes in a literal bubble of smoke which has to been to believed, alongside Bar Manager Spyros Apostolopoulos' own signatures like the 'Last Drink'; a blend of Hennessy, butterscotch, orange bitters and coffee aromas.
Ironically, it probably won't be your last drink…
NOTE: 14 Hills is open daily for lunch and dinner, and brunch on weekends. You can find out more, and book a table at their website right HERE.
14 Hills | 120 Fenchurch St, EC3M 5BA
---
Like eating and drinking a'top the world?  Take a look at our guide to London's best rooftop bars.