Itinerary Location: Eltham & Nunhead |  Duration: 6 Hours
---
A bit of local legend (which is almost certainly made up) says that Nunhead got its name from a nun who was brutally beheaded during the dissolution of the monasteries in the 16th century, the site of which is now a pub.
They must have had a pretty strict no-clergy policy… bar nun.
Now, any fragments of its bloody (and again, probably fictional) past have been swept away, and Nunhead is a section of leafy south-east London that's well worth exploring. And with stop-offs at a cosy vermouth bar, a South African braai restaurant and a palatial art deco residence along the way, it might even be considered… romantic.
Coincidentally, there's an itinerary for all that right here.
So invite your paramour to meet you at Eltham station (trains go regularly from London Victoria, Cannon Street and Charing Cross), and take a 15 minute stroll south towards…
---
➊ ELTHAM PALACE | 3pm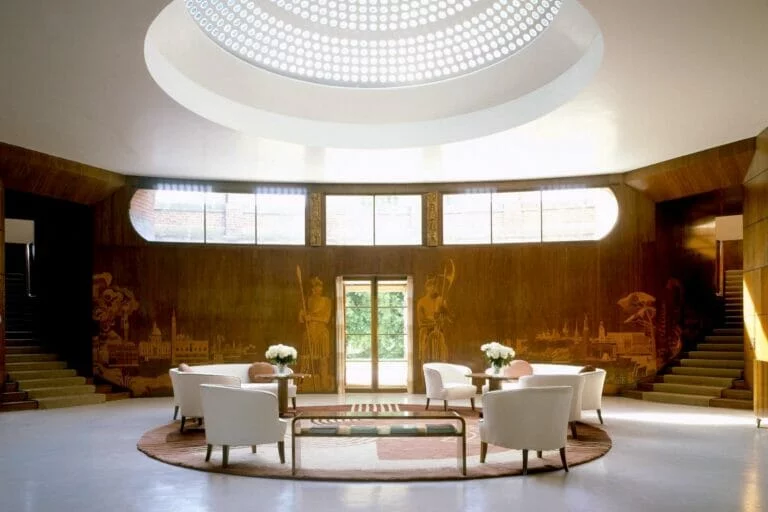 If you're a fan of both medieval halls and aristocratic art deco piles, Eltham Palace is your best – and indeed only – bet to push all your architectural buttons at once. This stunning south-east London residence has buildings dating back to the 13th century; it was where Henry VIIIth grew up; and in the 1930s it was bought as the ultimate doer-upper by textile magnates Stephen and Virginia Courtauld.
Aside from restoring the great hall to its former grandeur, they added a couple of modern essentials – like a bathroom with gold-plated taps, a map room, and a bedroom (with central heating) for their pet ring-tailed lemur. Well, you've got to think of the resell value, haven't you.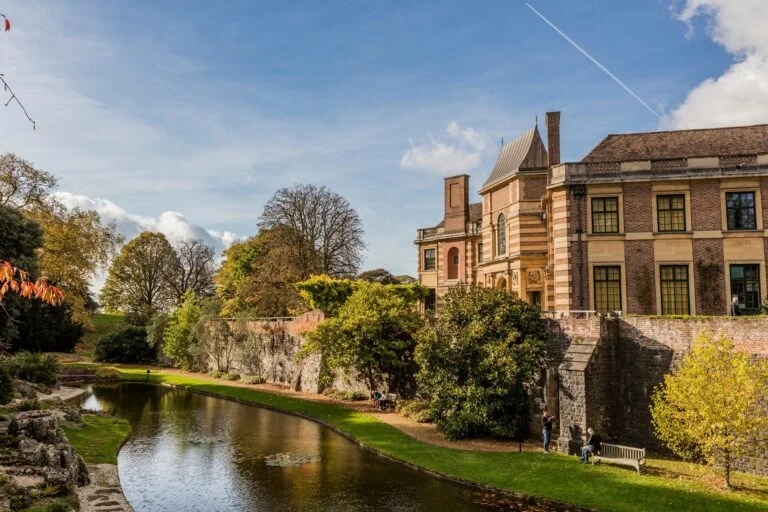 Nowadays it's open to the public for a good nose around, inviting you to marvel at the sheer glamour of the place, and to stroll around the 19 acres of private grounds (including a moat), which you're more than welcome to picnic in.
On the off-chance you're visiting on one of the 362 days of the year that it's not warm enough to do that, grab a coffee in the café  – housed in the garden's glasshouse – and head back to the station.
–
➋ THE NUNHEAD GARDENER | 5pm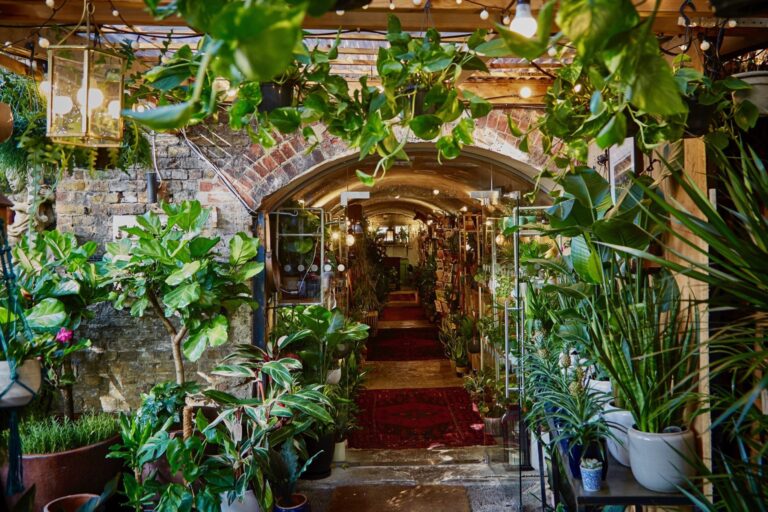 Jump on a Victoria train, and in 15 minutes or so you'll arrive at Nunhead station… which just so happens to have one of London's best plant shops tucked under the arches below the tracks. The Nunhead Gardener is a verdant plant-lovers' paradise, sprawling across an outdoor courtyard, a festoon-lit archway, and a small sheltered shop, stocking everything from shrubs and olive trees to tiny cacti and hand-thrown plant pots. It's always worth popping your head in just to wander the aisles of this leafy library, and maybe ask the staff why your tenth replacement peace lily is looking so miserable.
Then, onwards – specifically, down Kimberley Avenue and Evelina Road for about eight minutes – until you reach:
–
➌ EL VERMUT | 5.30pm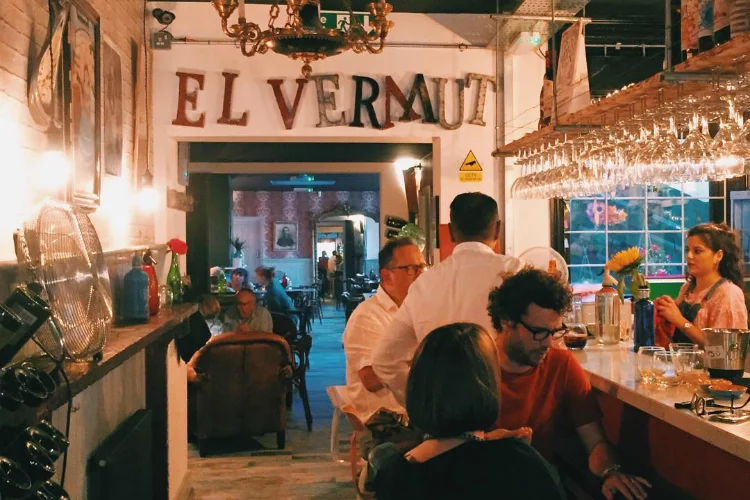 The only thing that's not authentic about this Spanish-styled vermouth bar is that it's surprisingly spacious. All the other ingredients are there: that heady, buzzy atmosphere; a menu of drink-friendly snacks; and, of course, a vast selection of both familiar and unusual bottles to explore. For a more intimate setting, grab a candlelit table in the cosy back room – or perch among the hustle and bustle up front at the bar, where you can pick the brains of the chatty and knowledgeable staff for recommendations. Just occasionally, they run live music nights, too, and as a rare treat for such a small, casual bar, they take reservations too.
Polish off your aperitif, and take a four minute stroll left down the road to make your way to the evening's grand finale:
–
➍ KUDU GRILL | 7pm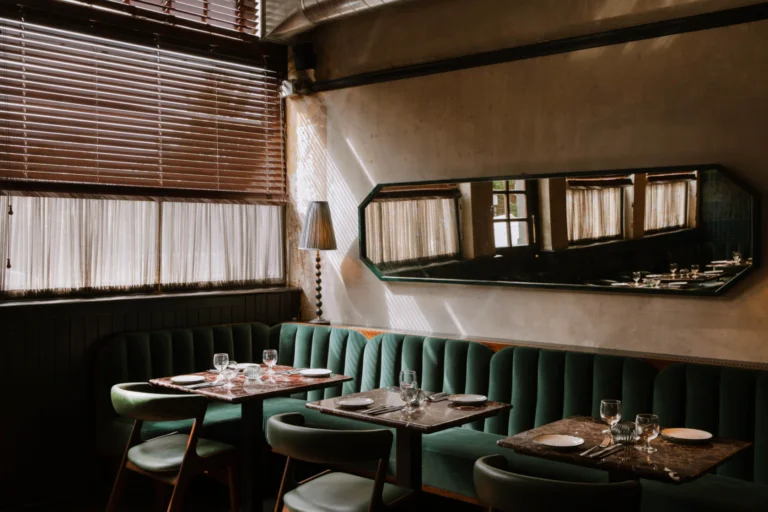 If you were to ask a crystal ball 'where in south-east London can I take my date for South African braai cooking washed down with exceptional cocktails, in a space that's simultaneously cosy and cool?'… nothing would happen. But since you're asking us, allow us to direct you to Kudu Grill, the third opening for SE15 power couple Amy Corbin and Patrick Williams.
Like their Michelin Bib Gourmand-winning debut, Kudu, it specialises in South African cuisine – only here, the role of the braai (open-fire grill) is brought to the fore. It scorches the potato flatbread, served with coppa to nibble on while you peruse the rest of the menu. It chars the tiger prawns with peri peri sauce, the dry-aged T-bone to share, and the pork chops (with monkey gland sauce). And you can cap it all off with a glorious Melktert choux bun with jasmine ice cream, a signature Smokey Kudu cocktail, or a glass of Seriously Old Dirt.
Which, it turns out, is a lovely Cabernet Sauvignon blend.
---
The Itinerary:
➊ Eltham Palace | Court Yard, London SE9 5QE
➋ The Nunhead Gardener | 1a Oakdale Road, London SE15 3BW
➌ El Vermut | 28 Nunhead Green, London SE15 3QF
➍ Kudu Grill | 57 Nunhead Lane, London SE15 3TR
---
Looking for more inspiration? Try these 101 London Date Ideas on for size