The seaside's not usually the easiest place for a round of golf.
You've got about a 99% chance of hitting it into the sand.
It does, however, make a pretty neat theme for a crazy golf venue – which, coincidentally, is exactly what Swingers decided to run with at with their second permanent home. You'll find it in the former BHS flagship store on Oxford Street, in a spot that's not only bigger than the original Swingers, but which has just had a huge extension.
Venturing inside, you'll be rewarded with:
THE CRAZY GOLF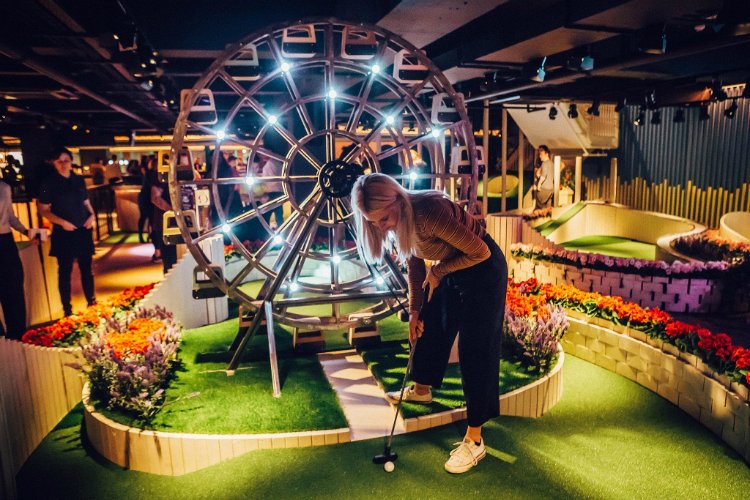 This spot now boasts three golf courses. There are the two OG nine-holers – The Big Wheel Course and the Helter Skelter Course – but they've also now got an all-new course called The Meteorite, named after the classic fairground ride (and featuring a replica of one in all its spinning majesty). All the courses have been packed with moving obstacles, jumps, bumps and loop-the-loops, all designed with a nostalgic nod to the 1920's English riviera. There's even a 10 camera, 3D photo podium for celebratory team GIFs, should you feel like commemorating your visit to the past with a brief jaunt into the future.
THE COCKTAILS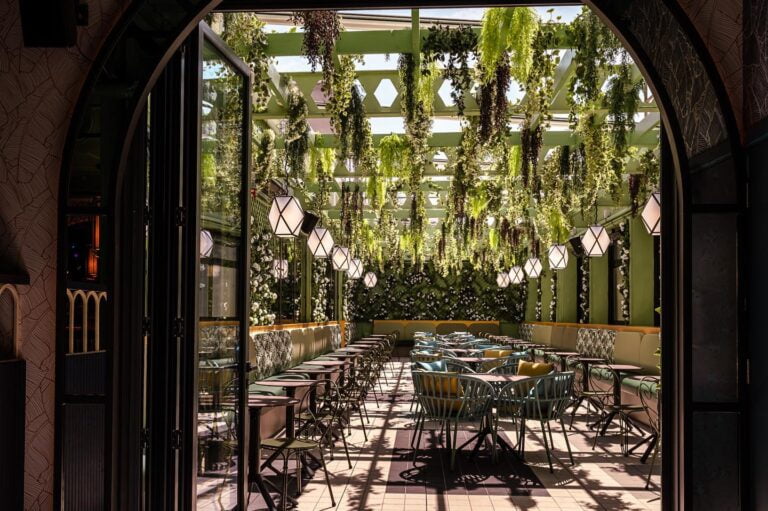 Like the original, there's on-course cocktail caddies to cater to your whims, buuuut between rounds you can kick back and sit down thanks to the fact that each course comes with its own bar: the new Meteorite course comes with it own freshly minted Fairground Bar (and an all-new 2,500 square foot outdoor terrace to boot). There's also the The Grand Hotel Bar, encircled by white trellised-gazebos overlooking the Helter Skelter; and then there's the Bandstand Bar by the entrance, styled, unsurprisingly, after an old bandstand, and stocked to the rafters with booze.
THE PRIVATE ROOMS
Should you want to take your drinks where the riff-raff can't mingle with you, you can always snag yourself one of their private rooms: there's the large, 40-person Palm Lounge; the slightly more intimate 20-seater Sun Room; and a duo of pergolas overlooking the courses. And then of course there's the The President's Committee Room; a private dining room with its own nautical theme.
THE STREET FOOD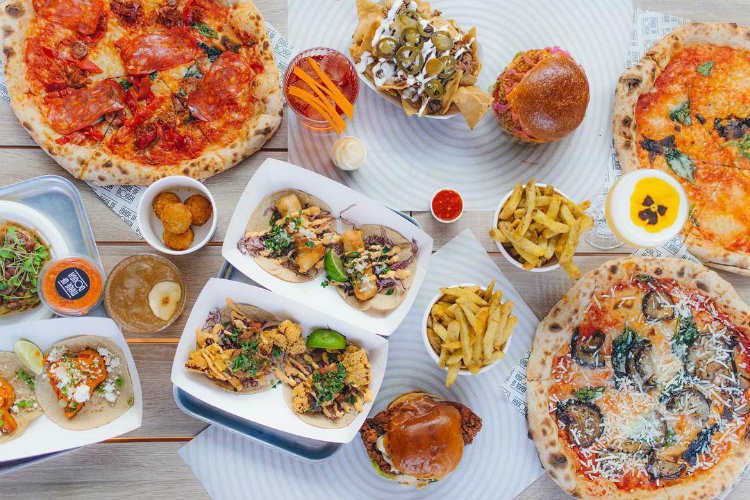 If you do want to mingle with the riff-raff, then take a stroll along The Promenade – a wooden boardwalk lined with beach huts, within which are a rotating coterie of street food vendors, kicking off with their in-house fried chicken joint, Jefferies, and followed by Patty & Bun; Slice by Pizza Pilgrims; Breddos Tacos; and Crosstown Doughnuts who are serving up gelato, shakes, sundaes, cookies, and truffles. Oh, and doughnuts.

But if you do plump for a couple of cones…
…just make sure there's not a hole in one.
NOTE: Tickets cost £13.50 peak and £11 off-peak for a round on any of their 9-hole courses. You can book a round, and find out more, on the Swingers website HERE.
Swingers West End | 15 John Prince's Street, W1G 0AB
---
Like having fun? Check out London's top activity bars