Unusual Museums In London | 21 Extremely Niche Collections
Sometimes, the very best museums in London just don't cut it.
Which is exactly why we've compiled this list of the very best quirky, strange and unusual museums in London, just for you.
It's filled with giant skeletons, 4000 year old mice, Sigmund Freud's Berggasse psychoanalytic couch, 19th-century medical instruments, celebrity poo, an accidentally overstuffed walrus and fans dating back to approximately 1000AD.
So without further ado, the most unusual museums in London –
–
The Fan Museum | Greenwich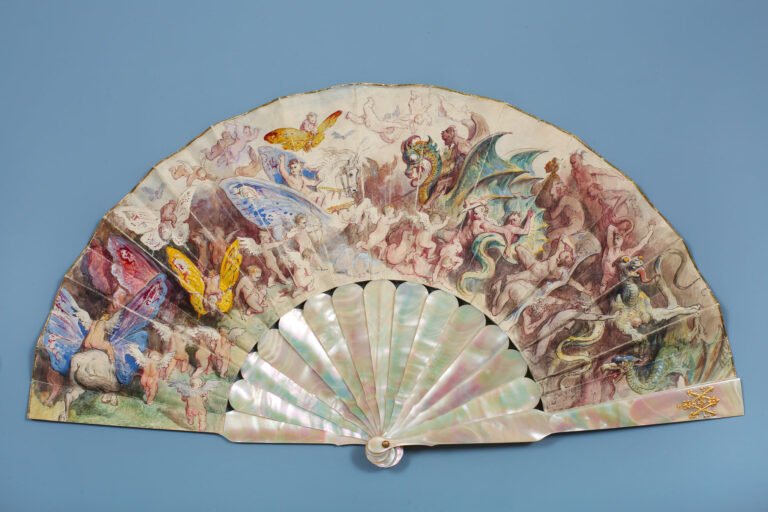 This place has a lot of fans. Because Greenwich's Fan Museum is not just the only museum in the country dedicated solely to fans, it also has the world's largest collection – 5,000 fans dating back 1,000 years. Plus, there's a mural-adorned orangery and secret Japanese garden where you can take tea.
Details: 12 Crooms Hill, SE10 8ER | Open Wed-Sat | £5
–
Horniman Museum & Gardens | Dulwich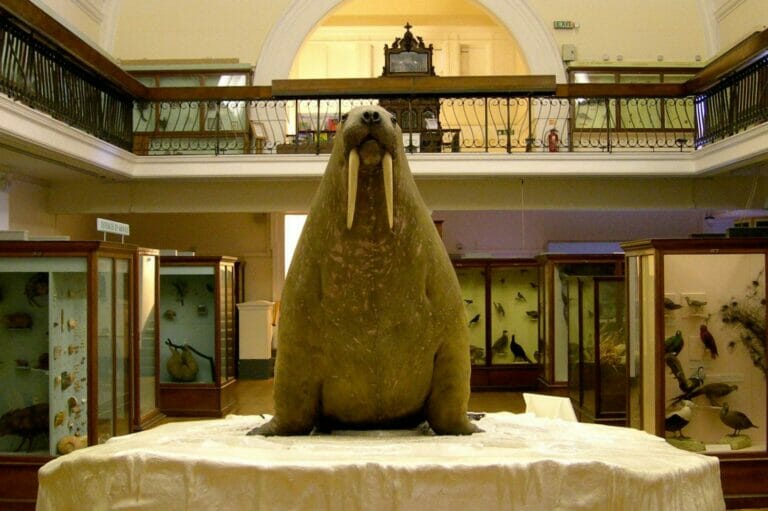 A collection of Frederick John Horniman's Victorian-era anthropological, musical and natural curios, including an accidentally overstuffed walrus and 16-acres of public picnicking gardens.
Details: 100 London Road, Forest Hill, SE23 3PQ | Open daily | Free entry
–
The Vagina Museum | Bethnal Green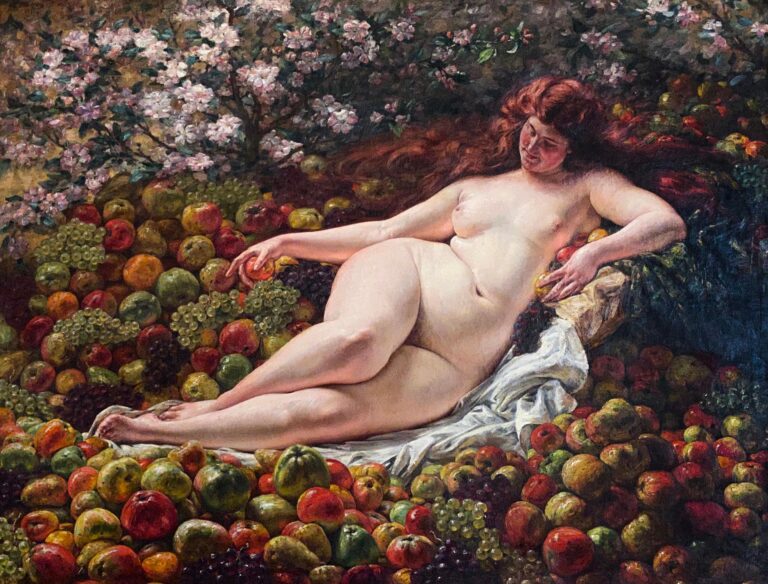 The Vagina Museum is – amazingly – the world's first museum dedicated to vaginas, and yet – equally amazingly – not a hotspot for awkward first dates. Nestled the arches next to the Young V&A, this unique museum is dedicated to vaginas, vulvas, and the gynecological anatomy. And while some might think it's just a quirky experiment, it's genuinely an educational haven. You'll find exhibits that delve deep (no pun intended, honestly) into the cultural, scientific, and historical aspects of female anatomy. And hey, it's certainly a conversation starter.
Details: Arches 275-276, Poyser Street, E2 9RF | Open Weds-Sun | Free entry
–
The Old Operating Theatre Museum | London Bridge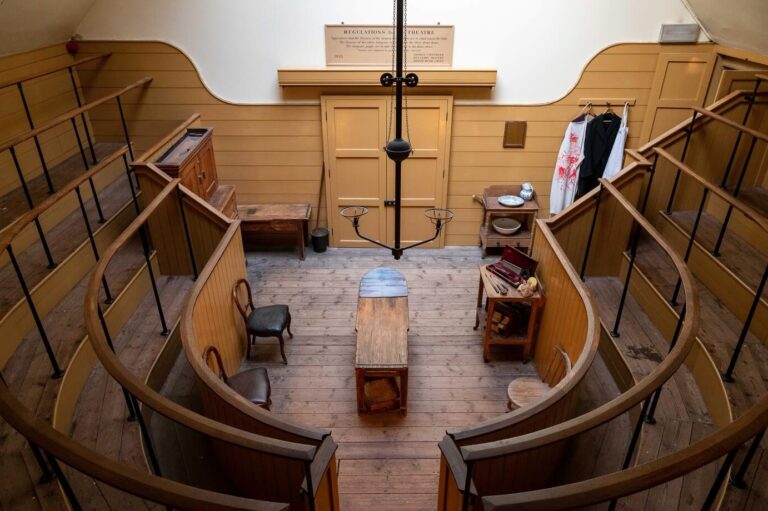 The Old Operating Theatre is operating again. Not on people (phew), but it's back in business following a six-month closure while a few repairs had to be completed. It was, after all, probably a little overdue for some light surgery itself. Now open again, you can see (and likely gasp in horror at) the spot where surgical procedures were performed some 200 years ago; the old instruments used; apothecaries' jars and other random bits of paraphernalia that have survived the test of time (like a machine that was used to drill holes in people's heads). This is all in the attic of an 18th century church, of course…
Details: 9a St Thomas Street, SE1 9RY | Thurs-Sun 10.30am-5pm | £7.50
–
Freud Museum | Hampstead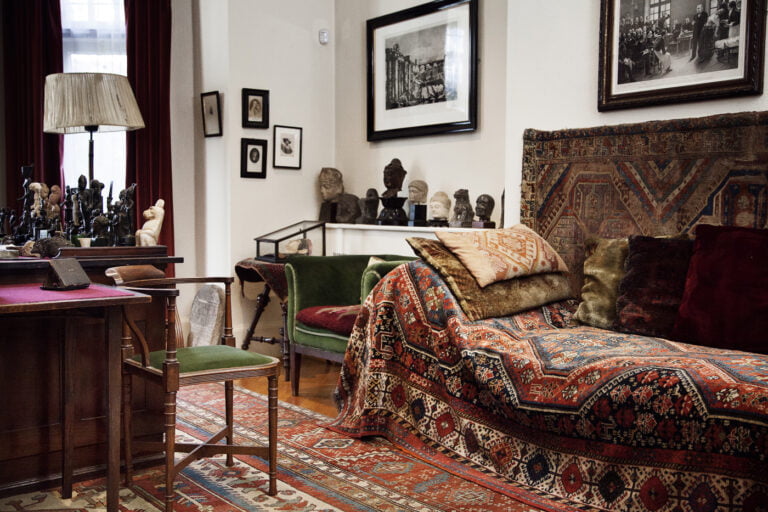 What was once Sigmund Freud's family home is now a tribute to his life and work, crammed with the family's accoutrements… including a collection of antiques, Freud's writing desk and his famed Berggasse psychoanalytic couch. Take your mum.
Details: 20 Maresfield Gardens, NW3 5SX | Open Wed-Sun | £14
–

Dennis Severs' House | Spitalfields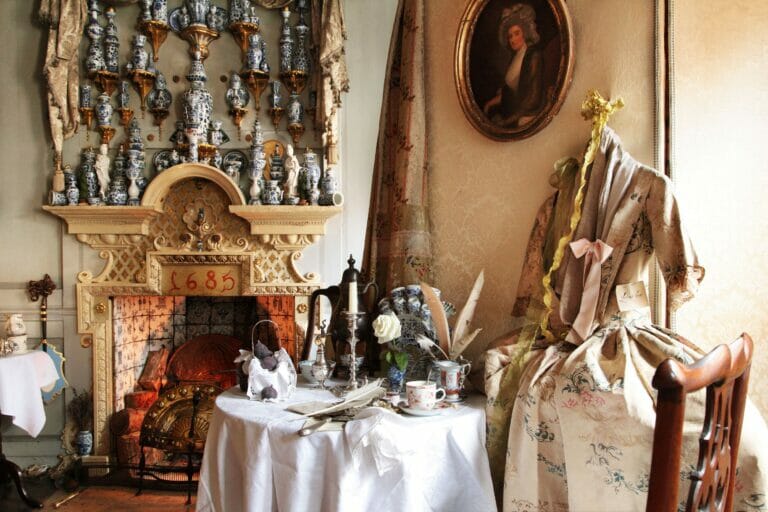 Home to the late artist and eccentric Dennis Severs, this eleven-room silent tour is variously described as the sensation of stepping into a painting; a time capsule haunted by Huguenot silk weavers; a post-materialist journey representing both a chronological, personal and metaphysical sequence of development; and a meta work of art in which people moving through the space becoming a "still life-drama" themselves. As he most concisely put it, "you either see it, or you don't".
Details: 18 Folgate Street, E1 6BX | Tours run Fri-Sun | From £15
–

Museums and Collections at UCL | Bloomsbury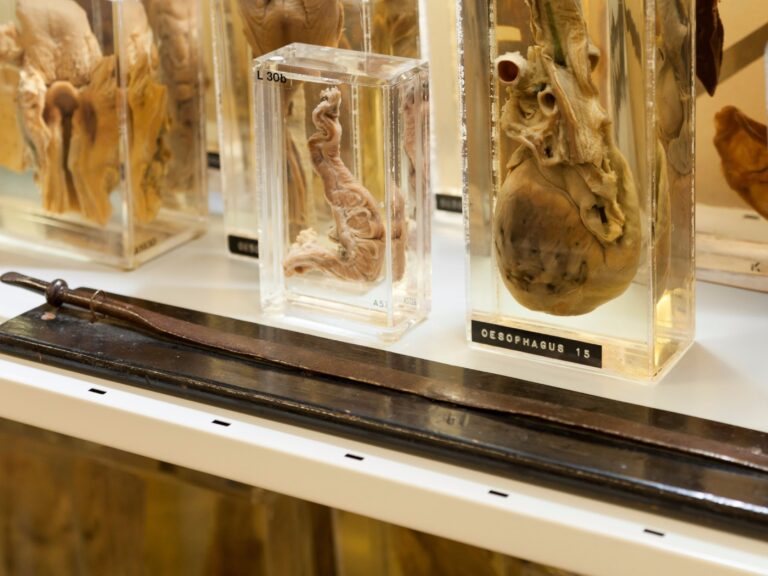 Proud parent of not one but three of the quirkiest museums in London, University College London's collections include the Petrie Museum of Egyptian Archeology, the UCL Art Museum, and The Grant Museum of Zoology (which displays a jar of moles and a Quagga: one half zebra, other half no one knows).
NOTE: The Petrie Museum is closed for works until 28th July, and the Grant Museum is closed until autumn.
Details: Across the UCL Main Campus, Gower Street, Bloomsbury, WC1E 6BT | Open Tues-Sat, art museum open Tues-Fri during term time only | Free entry
–

Museum of the Home | Hoxton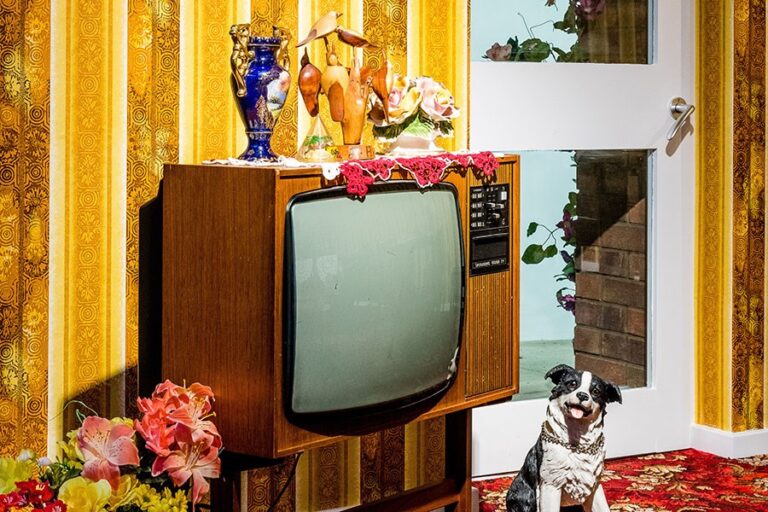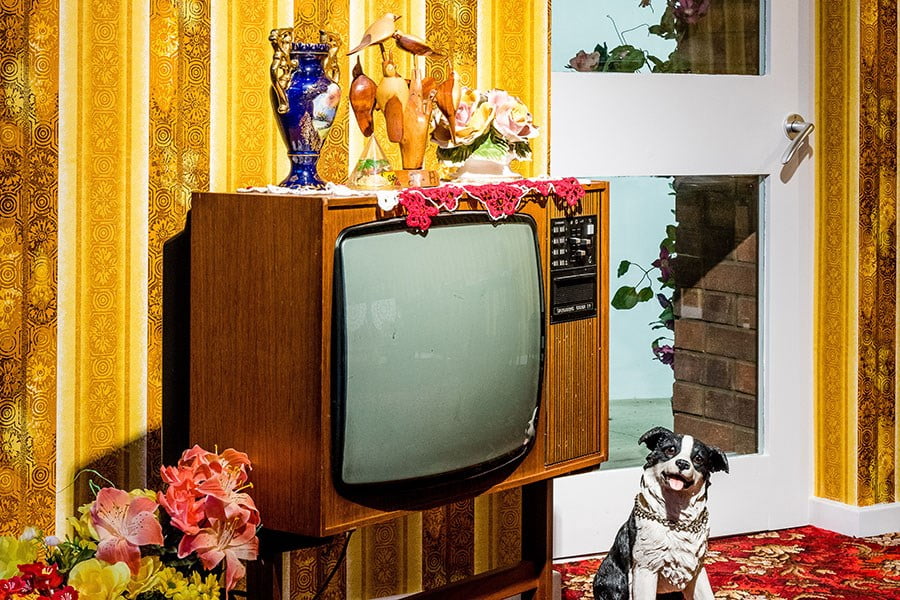 A museum dedicated to domestic life, all housed within historic, Grade I listed almshouses. The main attraction here is their 'Rooms Through Time' exhibit, which takes you on a time-travelling journey with living rooms set up as they would have been in 1630, all the way up to the present day. After a recent refurb, they've done the same with their gardens, too, and you'll also find visiting exhibitions and installations in the 'undercroft' below…
Details: 136 Kingsland Road, E2 8EA | Open Tues- Sun | Free entry
–
Sir John Soane's Museum | Holborn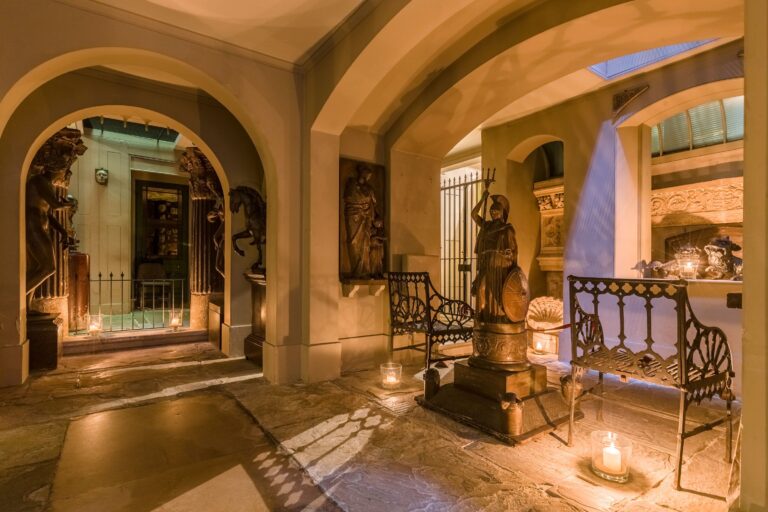 An architect's mansion preserved almost exactly as he left it almost 200 years ago, with 45,000 odd objects and 30,000 architectural drawings crammed into every bit of spare space over 3 floors. And just 80 visitors at a time.
Details: 13 Lincoln's Inn Fields, WC2A 3BP | Open Wed-Sun | Free entry

Soane Candlelight Nights: Check out their candlelit evening events here.
–
The Hunterian Museum | Bloomsbury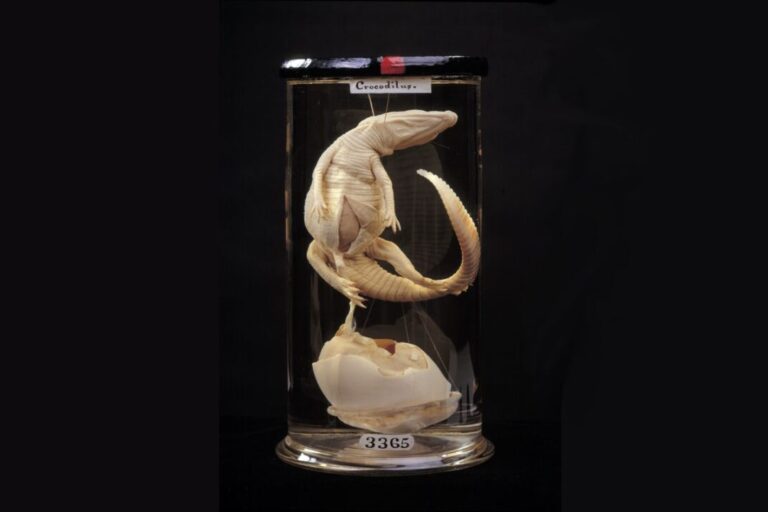 One of London's undisputed grisly gems, the Hunterian holds some 2,000+ objects collected by the 18th century surgeon John Hunter, from macabre-looking operating kits to patients' body parts preserved in the name of medical education. After several years of refurbishment, it's finally open again – though it's definitely not one for the faint of heart.
Details: The Royal College of Surgeons of England, 38-43 Lincoln's Inn Fields, London WC2A 3PE | Open Tue-Sat | Free
–
The Horse Hospital | Bloomsbury
Housed in a former horse hospital, the Horse Hospital bears a heft of quirky original features from the 18th century which would already make a strong case for inclusion here – were it not also now a multidisciplinary arts and exhibition space, showcasing subversive work and artefacts from counter-cultural and avant-garde artists, underground film screenings, and talks from societies such as the Miskatonic Institute of Horror Studies.
Details: The Horse Hospital, Colonnade, WC1N 1JD | Generally open Mon-Sat, but check ahead | Entry fee dependent on event
–

Museum of Brands | Notting Hill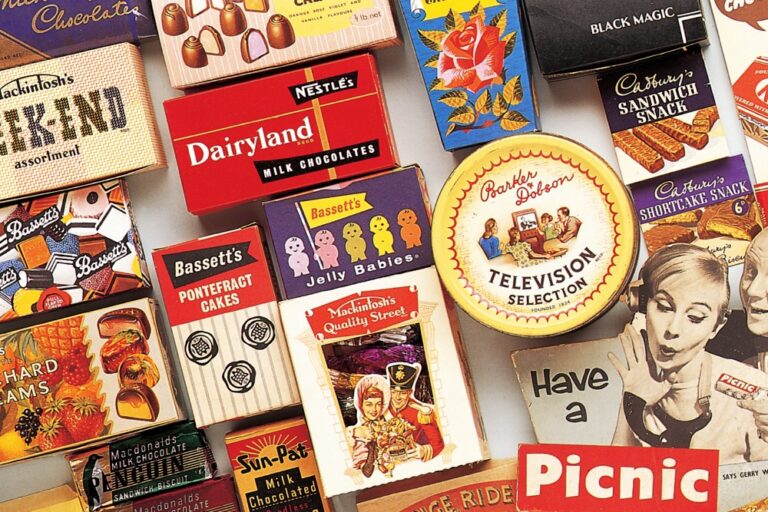 A collection of over 12,000 original, everyday items from the 1800s to the present day, most of which have since fallen out of kitchen shelf existence, and some of which – like First World War Oxo Cubes, Mars Bars, Rolos and KitKats from the 1930s – have evolved with time.
Details: 111-117 Lancaster Road, W11 1QT | Open daily | £9
–

Handel & Hendrix in London | Mayfair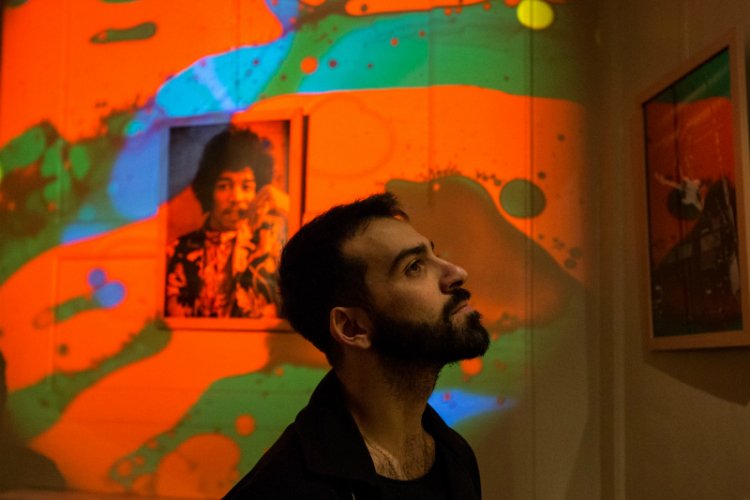 Having put two and two together from the name, you'll probably have deduced that German composer George Frideric Handel and guitar legend Jimi Hendrix both lived at this Mayfair address… just the 250 or so years apart. Although the two led very different lives while they were here, the musicians both called 25 Brook Street home and it's now been renovated into a two-pronged museum full of facts and memorabilia detailing the building's musical heritage, as well as a replication of Jimi's hippie-furnished room where he used to write some his songs and erm, binge watch Coronation Street.
Details: 25 Brook Street, London W1K 4HB | Open Weds-Sun | £14, book here
–
Wellcome Collection | Euston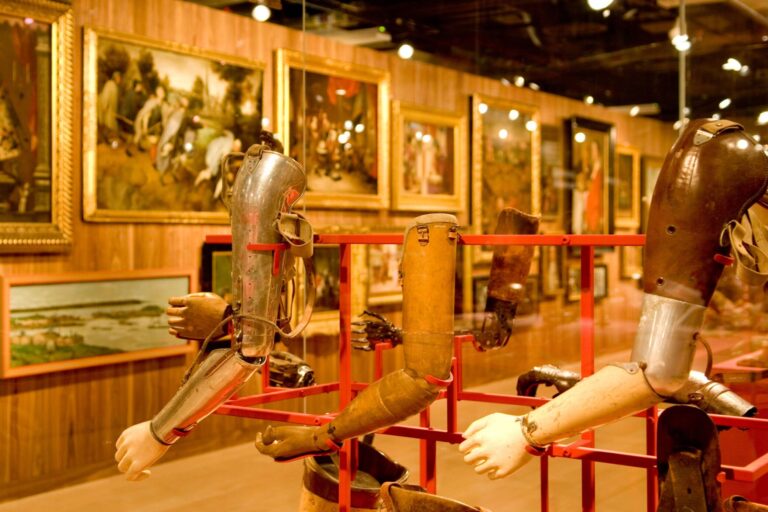 Sex, religion, gender, murder, mental illness and most of all, medicine. 19th-century medicine to be precise, which means guillotine blades and surgical implements made out of ivory.
Details: 183 Euston Road, NW1 2BE | Open Tues-Sun | Free entry
–

The Viktor Wynd Museum of Curiosities, Fine Art and Natural History | Hackney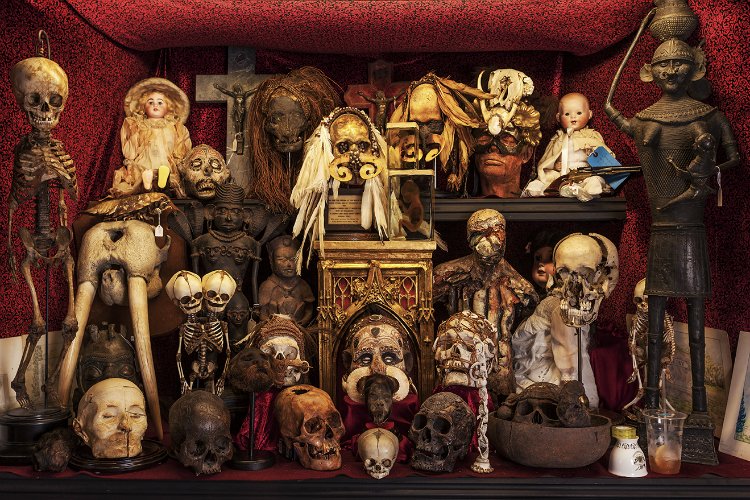 An overflowing Wunderkabinett tucked below The Last Tuesday Society that explicitly rails against all attempts to categorise or educate, filled with occult artefacts, Victorian sex toys, two-headed taxidermied animals and jars of celebrity poo. Best explored with an absinthe sazerac in hand – you'll need it.
Details: 11 Mare Street, E8 4RP | Open Tues-Sun | £10/£5 Thursday walk-ins (including a cup of tea upon request)
–

The Foundling Museum | Bloomsbury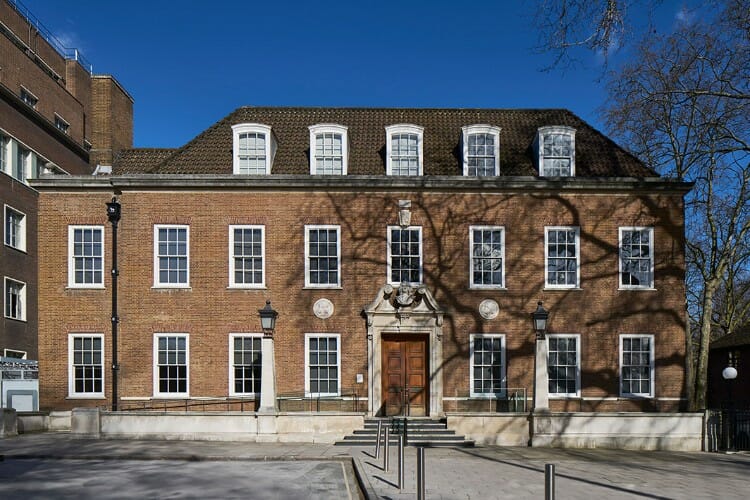 Prepare to have your heartstrings relentlessly plucked as you peruse collections of keepsakes and artefacts from the building's origins as a Foundling Hospital for abandoned children.
Details: 40 Brunswick Square, London WC1N 1AZ | Open Tues-Sun | £10.50
–
The London Centre | Guildhall
NLA's The London Centre is not necessarily one of the most unusual museums in London, but it warrants inclusion in this list simply by virtue of its giant, 12 metre, 1:2000 scale model of central London. It's also regularly updated to include planning permission approved infrastructure, so you can see the future of London.
Details: The London Centre, 3 Aldermanbury, EC2V 7HH | Open Tues-Sat | Free entry
–

London Postal Museum | Clerkenwell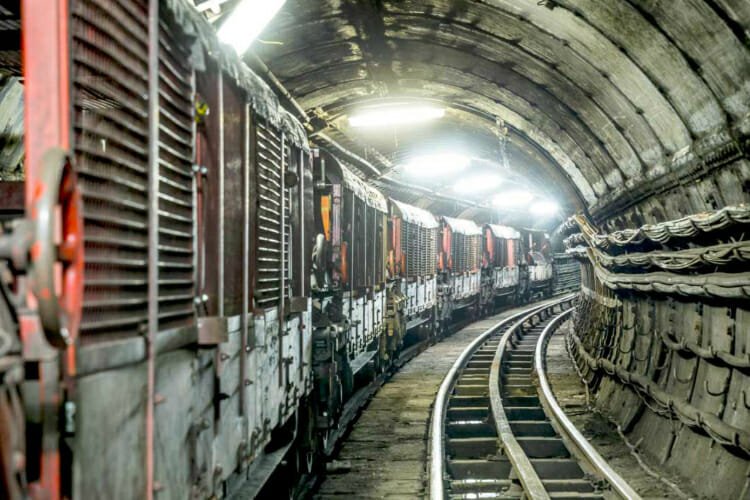 Not merely an intriguing stroll through the history of London's postal service (including the first ever post box and the plaster cast of the late Queen Liz used to make stamps), the London Postal Museum also plays host to a secret, cavernous underground tunnel network that was once used to transport mail across the city. And you can ride it.
Details: 15-20 Phoenix Place, WC1X 0DA | Open Wed-Sun | £16 online/£17 OTD
–
Novelty Automation | Holborn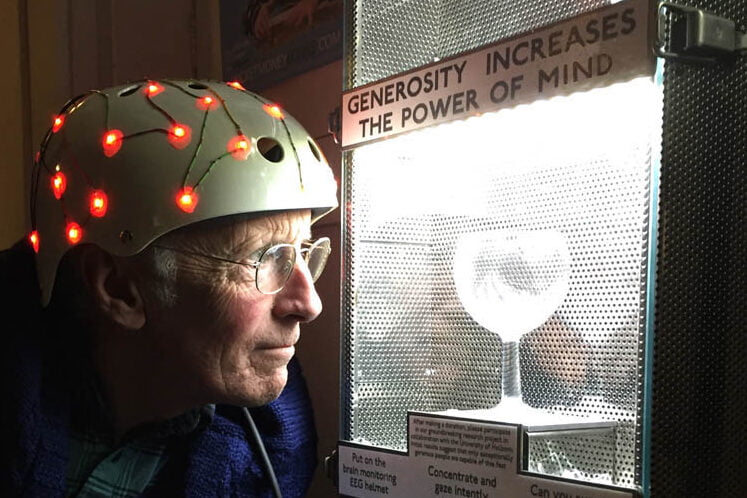 Tucked inside an old Tudor-style shop front in Holborn is a bizarre penny arcade of automata created by engineer and cartoonist, Tim Hunkin. Step inside an eclipse-in-a-box, test your nerve against a drooling mechanical dog, play a lighthearted game of "Divorce", and take a brief holiday on a magic carpet.
Details: 1a Princeton Street, WC1R 4AX | Open Tues-Sun, late openings first Thursday of the month | Pay per game
–

Emery Walker's House | Hammersmith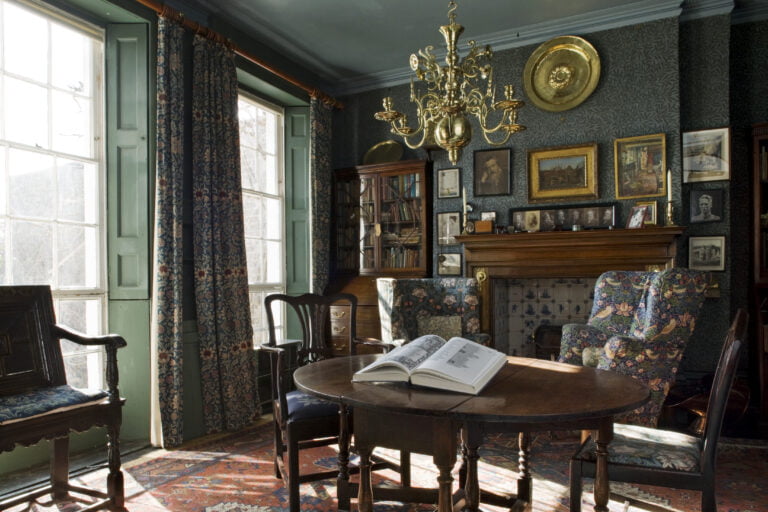 Step into a perfectly-preserved arts and crafts-era home, boasting original William Morris hand-printed wallpaper and lino, antique furniture from around the world, plus snippets of history from the previous inhabitants, ranging from suffragettes to 18th century faith-healers.
Details: 7 Hammersmith Terrace, W6 9TS | Open Thursdays & Saturdays | £15, by tour only
–
Sambourne House | Kensington
Home of the 19th century Punch cartoonist Edward Linley Sambourne, 18 Stafford Terrace is an intact time capsule of the Aesthetic movement, sporting (more) William Morris wallpaper, exotic imported furniture and a conservatory water garden.
Details: 18 Stafford Terrace, W8 7BH | Open Wed-Sun | £11; joint ticket with Leighton House £20
–
Leighton House Museum | Holland Park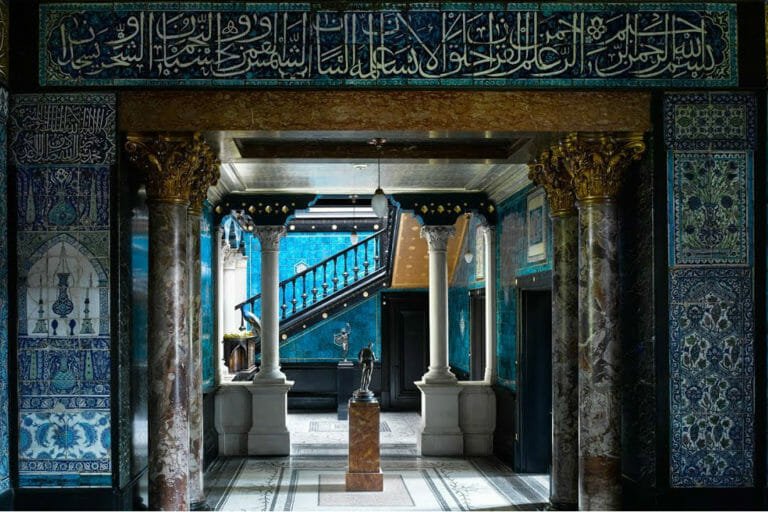 The lavishly decorated house and studio specially commissioned by Victorian artist, Frederic, Lord Leighton, is a sight to behold in itself – but if you're not the sort to be impressed by stuffed peacocks, Arabian tiled foyers and classical architecture, there's a grand collection of the artist's works on display, as well as rotating exhibitions based on his interests and contemporaries.
Details: 12 Holland Park Road, W14 8LZ | Closed Tuesdays | £11; joint ticket with Sambourne House £20

---
Looking for more quirkiness? Check out our growing collection of unusual restaurants in London