It's only when you go on holiday and pay an eye-watering amount to go to the city's big gallery (before deciding to turn around and spend it on Aperol spritzes instead) that you realise how much of London's culture is, frankly, wasted on us.
But no more! Because since you're reading this, you've clearly already made it your personal mission to (eventually) visit all of London's top museums.
And what a wise mission to choose – because not only can you pop into the most visited modern art gallery in the world; leaf through the original manuscripts of Charles Dickens, Virginia Wolf and Jack Kerouac; get some face time in with some Ancient Egyptian mummies; absorb 2,300 works of art tracing the complete development of Western European painting; ride on a vintage tube carriage; re-enter Earth's atmosphere from space; and attempt to read Da Vinci's famous mirror writing…
…you can do it all for free.
Many of London's museums also have temporary exhibitions that are ticketed, and well worth checking out – see our full list of exhibitions on in London right now – but it's worth remembering that their permanent collections are a) mostly free to visit, b) enormous, and c) possible to visit after hours, with a glass of wine in hand.
So behold, here is our pick of the best museums in London:
–
London's landmark museum of animals, geology and natural phenomena, which houses a rotating collection of approximately 22 million insect and plant specimens, the UK's most prodigious dinosaur display, an escalator ascending into the core of Earth itself, and most importantly, a life-sized model of a foetus in a womb. Which means you can also observe unsuspecting parents having 'the talk'.
Details: Cromwell Road, SW7 5BD | Free entry, exhibitions from £14 | More info
–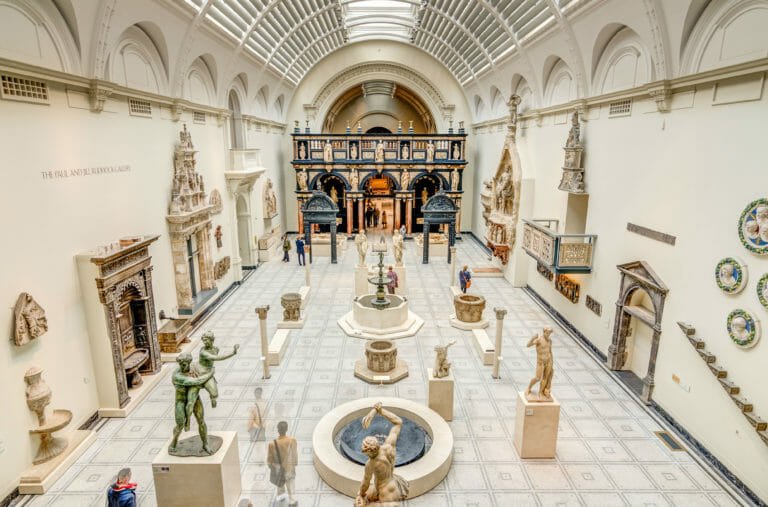 The V&A houses the world's largest collection of decorative arts and design, comprised of more than 150 separate galleries over seven floors of furniture, ceramics, sculpture, paintings, posters, jewellery, metalwork, glass, textiles, dress, architecture and photography spanning several centuries. Plus it's home to the beautiful William Morris tearoom and a water-filled courtyard; both excellent spots for a scone break.
V&A Lates: The V&A was originally open late to tempt the public towards culture instead of the gin palace. Nowadays, they open their doors on the last Friday of every month (except March & Dec), with DJs, performance artists, talks, workshops and screenings… and gin. They're free; just drop in.
Details: Cromwell Road, SW7 2RL | Free entry, exhibitions from £12 | More info
–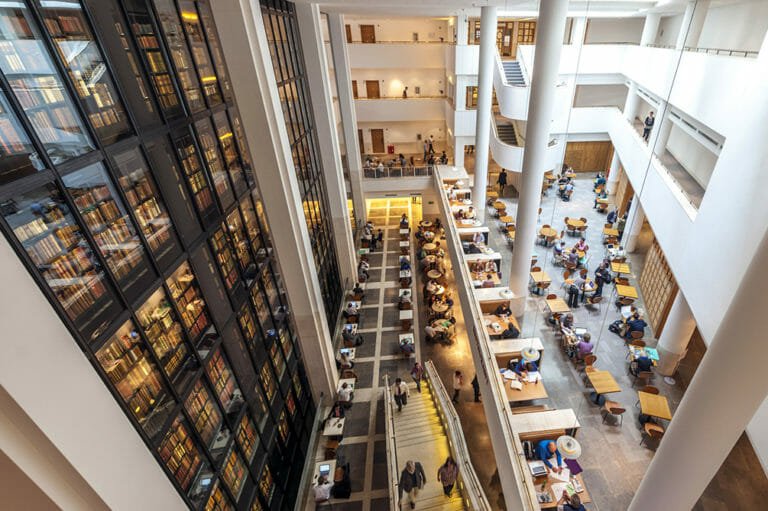 170 million items and 330 miles of shelf space make The British Library one of the biggest museums in London. It also hosts regular, curated exhibitions based around its rare collections; including displays of the original manuscripts of Charles Dickens, Virginia Wolf, Jack Kerouac, Lewis Carroll and varying instalments of maps, sacred texts, newspaper and sound archives.
Details: 96 Euston Road, NW1 2DB | Free entry, exhibitions from £14 | More info
–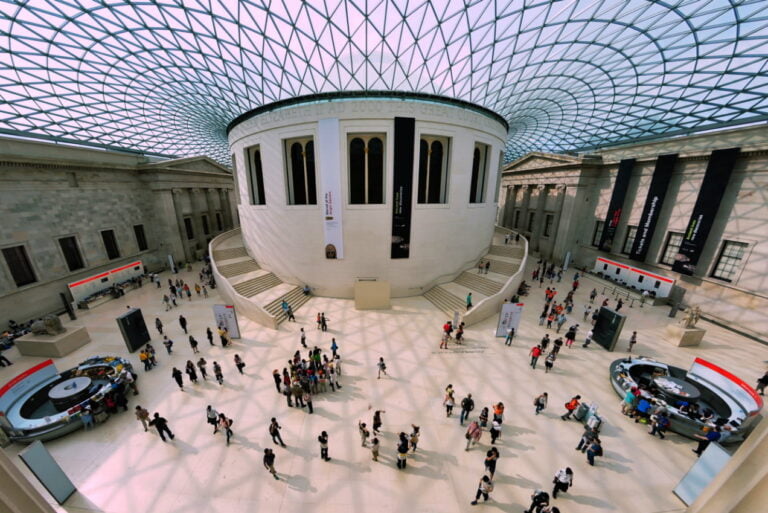 One of the world's oldest museums of history and culture, grown from the collection of one man who was interested in everything. Exhibitions address abstractions like life, death and mythology, while major permanent exhibits include the Rosetta Stone, the Lindow Man, the Lewis Chessmen and the Sutton Hoo ship burial. And mummies. They have mummies.
British Museum Lates: every Friday night, the museum stays open till 8.30pm.
Details: Great Russell Street, WC1B 3DG | Free entry, visiting exhibitions from £14 | More info
–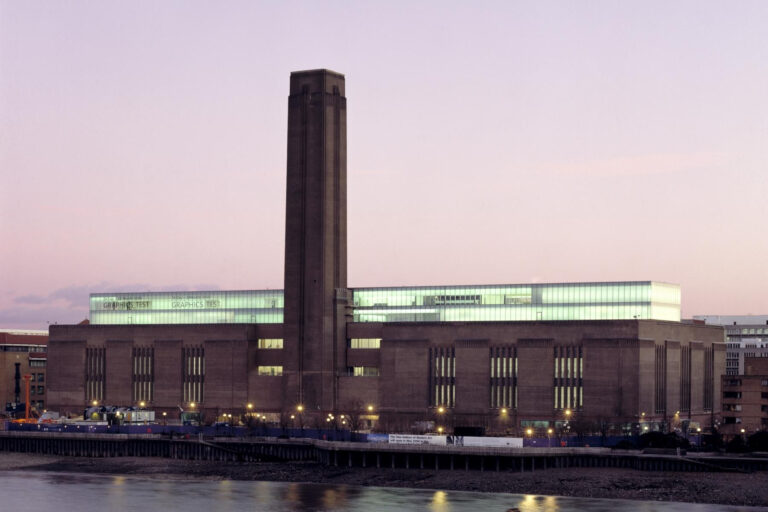 Tate Modern is the most-visited modern art gallery in the world, partly because it holds the national collection of British art from 1900 to the present day, as well as international modern and contemporary art, but mainly because the 10th floor cafe and outdoor terrace is one of London's best viewpoints. Which is like art in itself, man.
Tate Lates: After-hours events on the last Friday of every month, featuring free music, art, performance, fashion shows, workshops and film screenings.
Details: Bankside, SE1 9TG | Free entry, exhibitions from £17 | More info
–
Love the Science Museum. That's an order. Because it's filled with everything you know about, but probably don't really know about. Like exhibitions on space exploration with the Apollo 10 command module; a flight simulator; a three-metre-high, 600kg Spacelab 2 X-ray telescope; an immersive VR descent from space with astronaut Tim Peake; and displays on developments in contemporary psychological science, medicine, climate and 3D printing. And an IMAX theatre. Thank God for Science.
Science Museum Lates: the last Wednesday of every month, showcasing lectures from leading academics, comedy shows, silent discos, workshops and cocktails.
Details: Exhibition Road, SW7 2DD | Free entry, some exhibitions from £15 | More info & book ahead
–
Tate Britain is a temple to the work of British artists over the past 500 years, with a vast collection of Pre-Raphaelite paintings, two rooms of Henry Moore sculptures, and a free picture library filled with rare and fragile sketches from major artists, as well as temporary exhibitions shedding light on a particular artist or movement.
Late at Tate Britain: On the first Friday of every month, DJs, activists and artists come together for an evening exploring a different abstract theme, with workshops, screenings, panel talks and more.
Details: Millbank, SW1P 4RG | Free entry, exhibitions from £16 | More info
–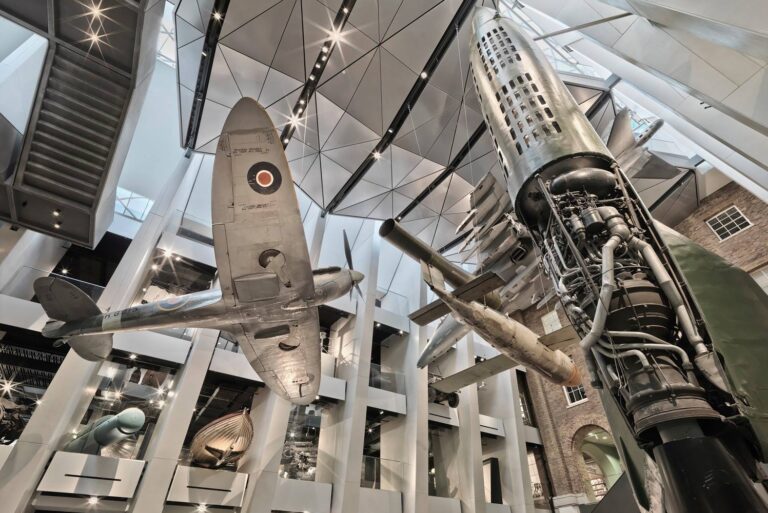 As Edwin Starr concluded, war is good for absolutely nothing. But it is unfortunately a huge part of our history, and the present. The Imperial War Museum's award-winning galleries shed light on the causes and consequences of conflict, through free temporary exhibitions and permanent displays dedicated to the two world wars, the Holocaust, and more recent episodes like The Troubles and the Iraq war.
Details: Lambeth Road, London, SE1 6HZ | Free entry | More info
–
One of the best museums in London, about London: The London Transport Museum traces the history of the city's tube, bus and cab systems, and – equally as importantly – considers their future.
LTM Lates: A regular series of late-night, themed openings during which you can explore the exhibitions, take part in workshops, and listen to experts and speakers while sipping cocktails.
Details: Covent Garden Piazza, WC2E 7BB | Annual tickets from £18.50 | More info
–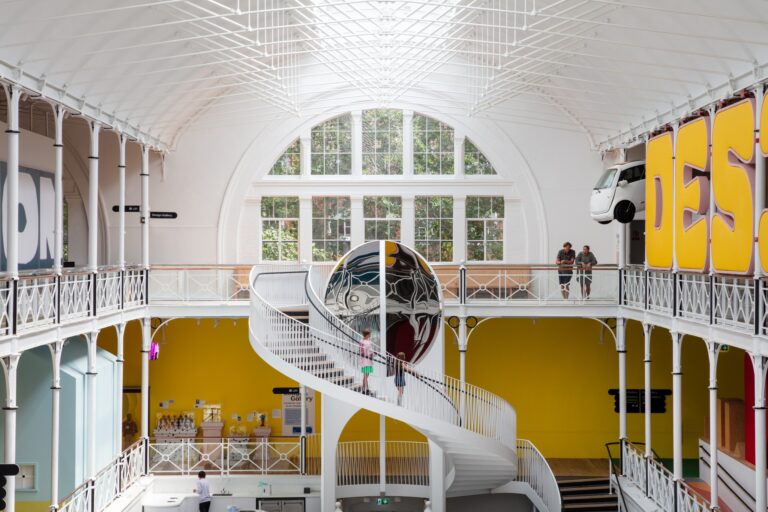 About four years ago, the grownups at the V&A decided to shut down their Museum of Childhood in East London and give it a new lick of paint. Now, £13m later, they've reopened the space as the Young V&A, and done something rather radical: instead of making it a museum merely about children, they've made it into a museum for children too. There's still plenty to learn, but the exhibits are more fun, more colourful, and more interactive.
Details: Cambridge Heath Rd, Bethnal Green, E2 9PA | Free entry, exhibitions from £10 | More info
–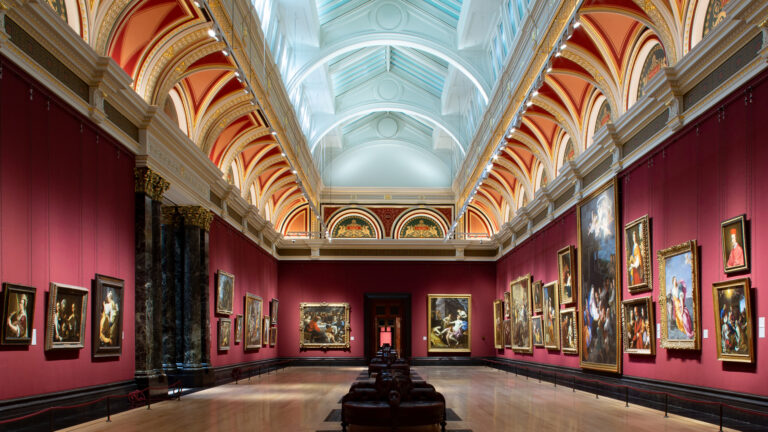 1824: The première of Beethoven's Symphony No. 9; the Egyptians capture Crete; 'New Holland' becomes 'Australia'; some government guys in Britain bought 38 paintings. Now: Beethoven's no longer in the charts, Australia still has an identity crisis, and The National Gallery is one of the biggest art museums in London, with over 2,300 works tracing the complete development of Western European painting from virtually every European school of art.
Friday Lates: Every Friday, the National Gallery stays open till 9pm with life drawing sessions, gallery talks and tours, and pop-up performances.
Details: Trafalgar Square, WC2N 5DN | Free entry, exhibitions from £24 | More info
–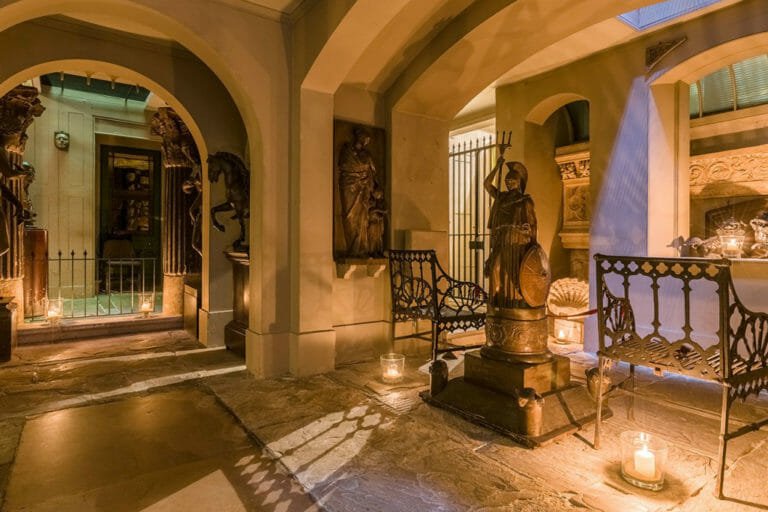 Sir John Soane's Museum: 45,000 odd objects. 30,000 architectural drawings. 1 Georgian townhouse. Soane was the architect behind blockbuster buildings like the Bank of England, and when he died he requested that his house be kept exactly as he left it, and be opened to the public. Almost 200 years later, here we are…
Soane Candlelight Nights: A monthly programme of stonkingly atmospheric candlelit late openings, with talks, tours, and wine.
Details: 13 Lincoln's Inn Fields, WC2A 3BP | Free entry | More info
---
That's not all, folks… discover the history of fans, see Freud's couch and a jar full of moles at these slightly more unusual London museums