The Best Stoke Newington Restaurants | Where To Eat in N16
The name 'Stoke Newington' apparently derives from an Old English phrase meaning 'the new town in the wood'.
Must have been really easy for people to find in ye olden days, then.
Now far more accessible thanks to the modern marvels of buses and the overground, Stoke Newington still harbours a secluded, village-y feel, where chains and corporate-backed eateries are shunned in favour of locally owned, independent businesses. And after a day swimming in the outdoor reservoir, strolling through the picturesque Abney Park Cemetery or rock-climbing in an old Victorian pump station built like a Scottish castle, you're going to want to refuel somewhere. Here's our pick of the best eateries in the area:
–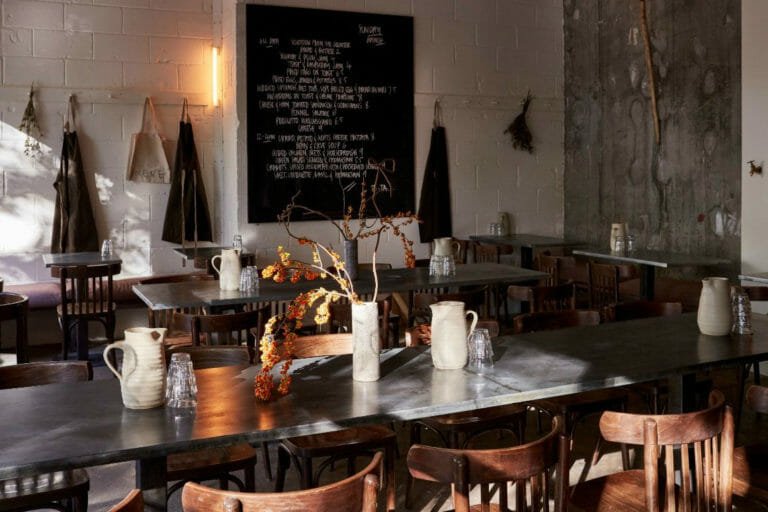 Primeur's bakery-led little sister, Jolene opened in 2018 and won an instant army of local fans. Thankfully, they take bookings, so you won't have to queue up behind them. Expect freshly baked pastries and good strong coffee in the mornings, with bigger dishes of hand-rolled pasta and Italian-styled meat and fish come the evenings.
Details: 21 Newington Green, N16 9PU | Book here
–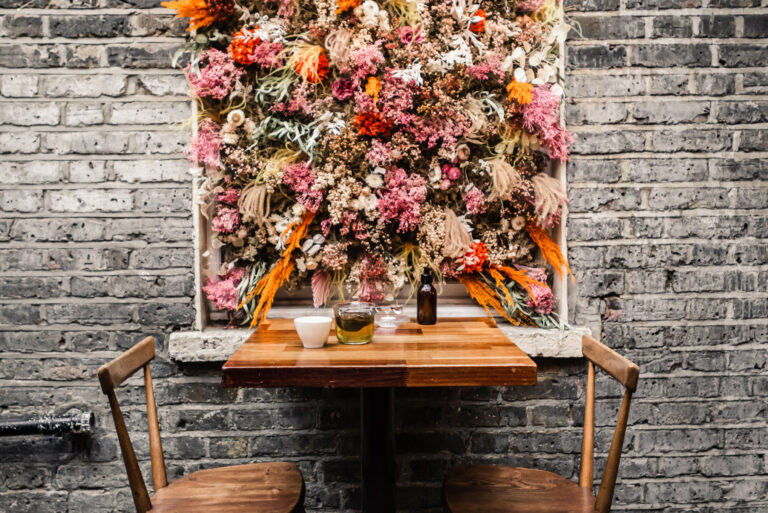 Aun specialises in its own brand of 'Japanese tapas' – unusual but delicious combinations of local ingredients and Japanese cooking techniques. Right now, you can head in for set menus filled with the likes of panko fried chicken omelette; Aun's unique sushi rolls with salmon tartare and flying fish roe; udon noodles with soft shell crab tempura and more – or swing by at Friday and weekend lunchtimes for a fried chicken hit from their 'karaage heaven' menu.
Details: 178 Stoke Newington Church Street, London N16 0JL | Book here
–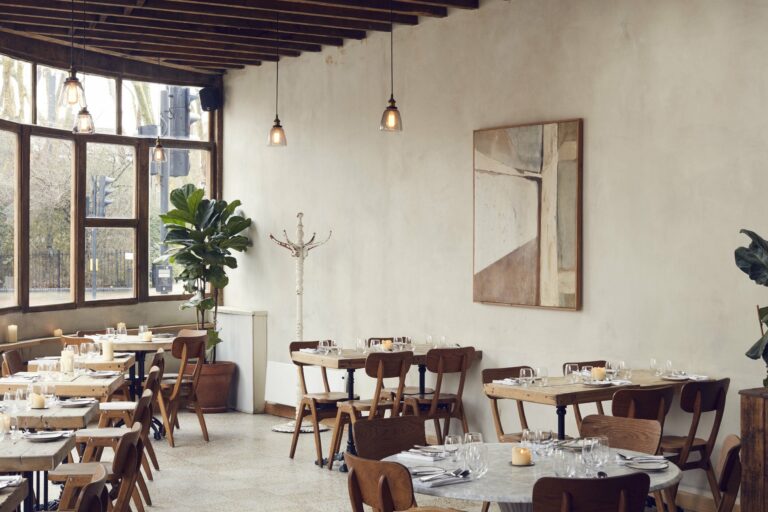 The two friends behind Perilla have one heck of a CV: the chef (Ben) was poached by Copenhagen's Noma (largely seen as the best restaurant in the world), while the manager (Matt) cut his teeth at Polpo before realising he could handle going solo. The result? Noma-level food in a cosy, laid-back space. A bit like Polpo.
Details: 1-3 Green Lanes, Newington Green, N16 9BS | Book here
–
Stoke Newington's famed for its Turkish restaurants, specialising in ocakbaşı (charcoal grilled) dishes. Cirrik has two branches on Stoke Newington High Street (hence the catchy moniker) – the sequel is the one to head for if you're craving melt in the mouth kebabs, crisp flatbreads and flavourful salads. What's more, it won't cost the earth, either.
Details: 194 Stoke Newington High Street, London N16 7JD | Book here
–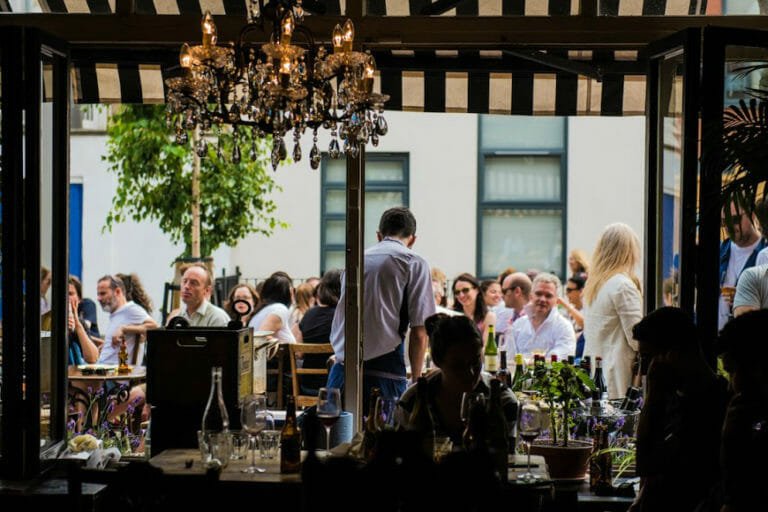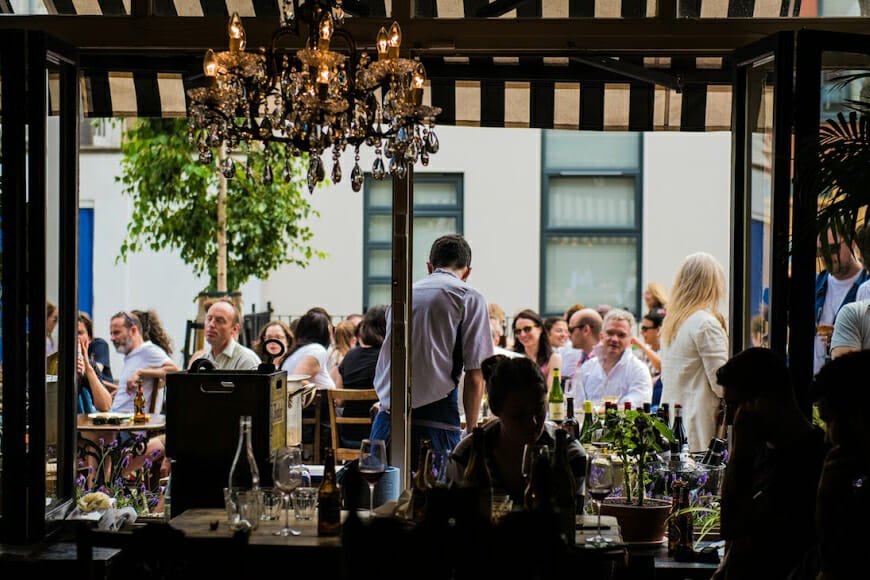 A gorgeous, buzzing, bohemian bolthole where twinkling chandeliers and rustic wooden furnishings come together to give the impression of dining in a luxurious barn. Founded by three friends, Tranga is a love letter to Galician cuisine, with stunningly presented small plates, authentic paella and hand-picked natural wines.
Details: 61 Newington Green, London, N16 9PX | Book here
–

The Good Egg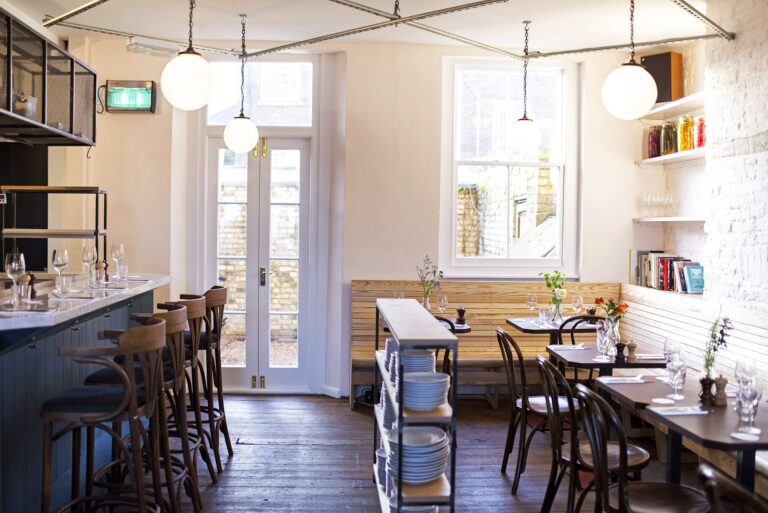 The Good Egg is just being modest. It's actually fantastic. Inspired by New York and Montreal's Jewish delis, with plenty of Middle Eastern influence, this is the place to head for brunch dishes like challah french toast with blood orange & honeycomb; classic salt beef lunch bagels to go; and za'atar fried chicken with chilli honey for dinner. And for dessert? Their famous chocolate babkas or an ice cream sandwich should do the trick.
Details: 93 Stoke Newington Church Street, London, N16 0AS | Book here
–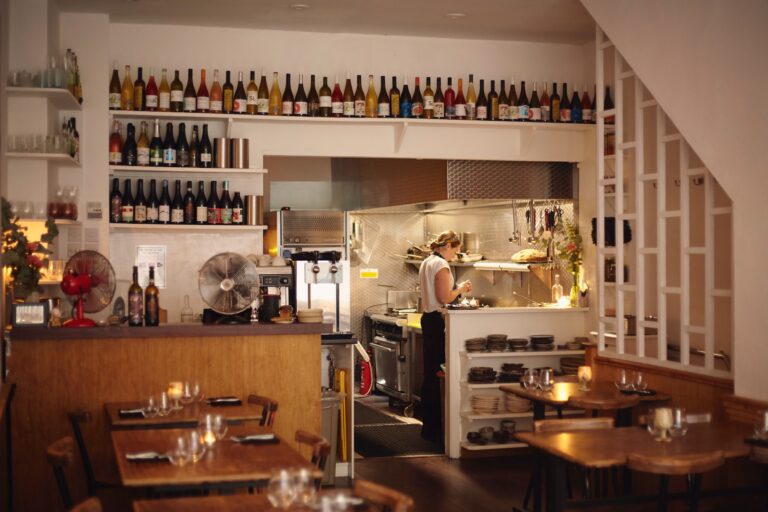 Chef Alexis Noble has done her fair share of wandering, globetrotting from Sydney to San Francisco over the past decade while searching for inspiration. So we should be thankful that she chose Stoke Newington to settle down in, bringing us the best of the dishes she came across in a cosy, wine-filled neighbourhood restaurant.
Details: 214 Stoke Newington High Street, N16 7HU | Book here
–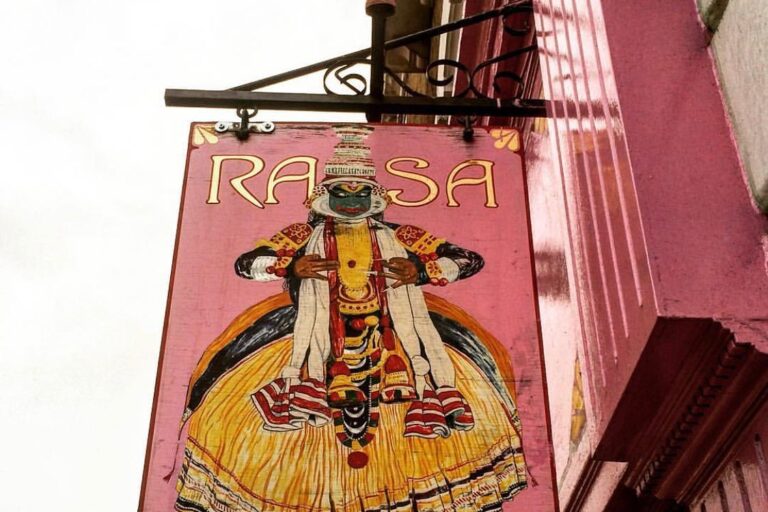 Rasa N16 is unmissable. Not just because of its luminous pink shopfront, but because it would be a tragedy not to try the Keralan cooking within this long-standing restaurant on Stoke Newington Church Street. Chef-owner Das Sreedharan serves up the spice-rich vegetarian cuisine of his childhood in south-west India, and his food's won dozens of accolades over the past three decades.
Details: 55 Stoke Newington Church Street, London N16 OAR | Book here
–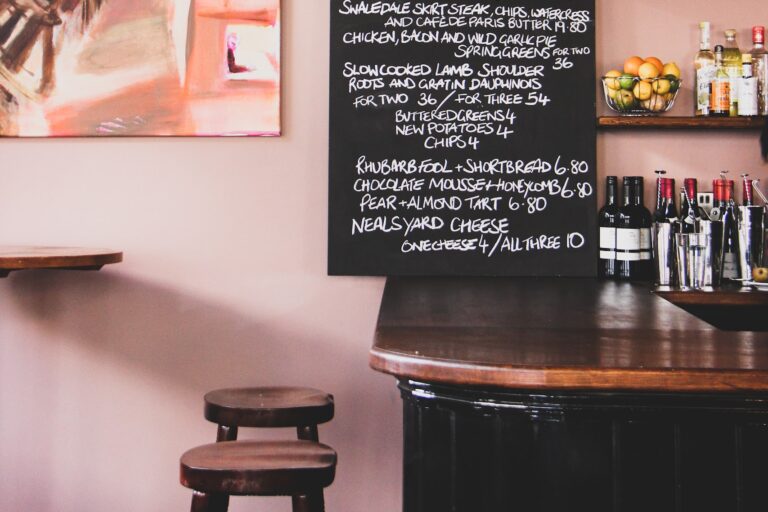 Stoke Newington has a thing for pink, clearly. This exceptionally well-dressed gastropub belongs to the same family as The Anchor & Hope in Waterloo, and has an offshoot currently in residence at Kettner's in Soho. Long story short: your Sunday roast is in good hands here, but The Clarence is equally an attractive choice for chicken, leek & bacon pie to share by the fireside; delica pumpkin & fried polenta in the sheltered beer garden; or just a couple of salt cod fritters to swipe into aioli while enjoying a pint at the bar.
Details: 102 Stoke Newington Church Street, London N16 0LA | Book here
–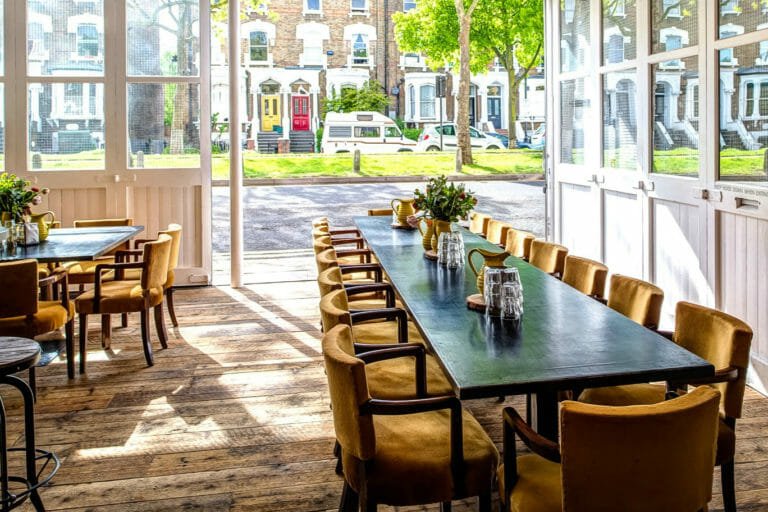 Is Primeur in Stoke Newington? Or is it technically Highbury? Two questions you will not be remotely concerned with while you're uncorking a bottle of white and devouring a plate of pork belly with butterbeans and mojo rojo in this sundrenched (or candlelit) restaurant set in a former garage.
Details: 116 Petherton Road, London N5 2RT | Book here
–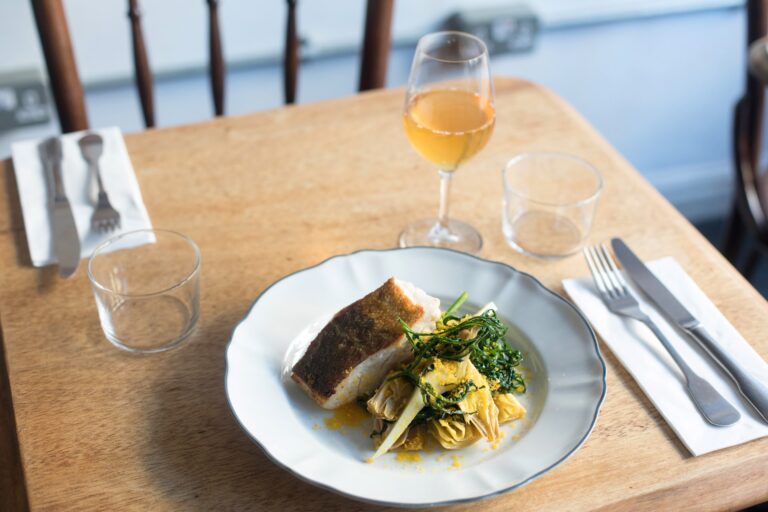 With the bifold windows pulled back, the glimmer of exposed bulbs and the merry murmur of satisfied diners within, Rubedo is one of those restaurants it's nearly impossible to walk past without contemplating dropping everything to go inside. The regularly changing menu draws on influences from across Europe, especially Italy, and there's a whole cellar of natural and biodynamic wines to work your way through. Plus, they play host to the occasional guest chef from top restaurants.
Details: 35 Stoke Newington Church Street, London, N16 0NX | Book here
–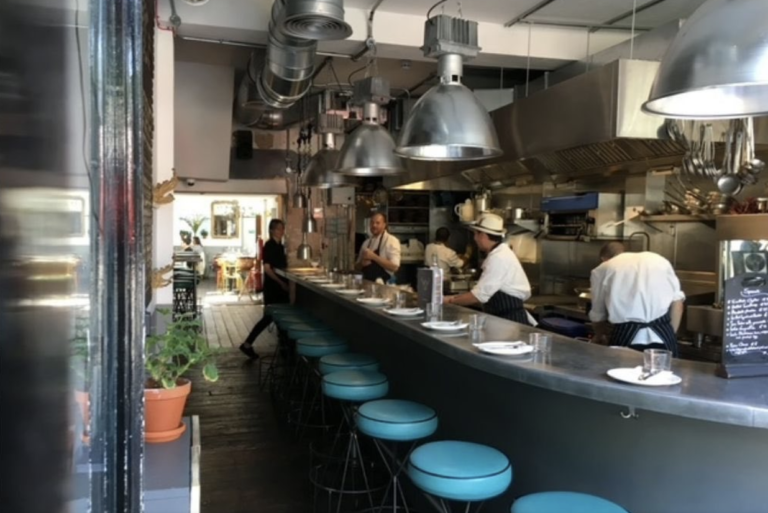 Escocesa is Spanish for Scottish. Which gives you some idea of the intriguing combination of flavours on offer at this Stoke Newington seafood restaurant. With a zinc-topped counter up front lining the open kitchen, and a cosy dining room at the back, escocesa offers up dishes like Orkney hand-dived scallops with tiger milk and lime sauce; Highland venison with grape mustard and Shetland mussels left to sizzle on the plancha grill – all alongside an extensive list of sherries, G&Ts and wine.
Details: 67 Stoke Newington Church Street, London, N16 0AR | Book here
–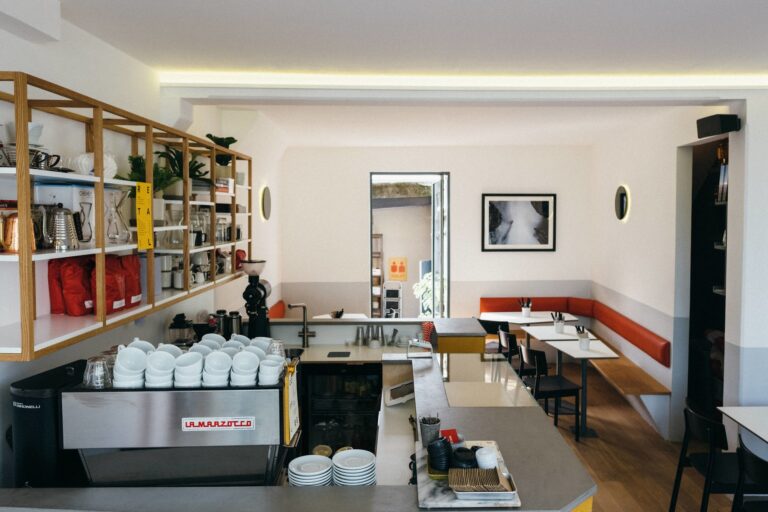 Not your average neighbourhood café. Soup of the day? Try a rainbow chard and coco bean broth. Sandwiches? Have a homemade tortilla packed with overnight beef shin. Bread and cakes? Uhh, yeah, they're made fresh every day.
Details: 55 Kynaston Road, London N16 0EB | No bookings
–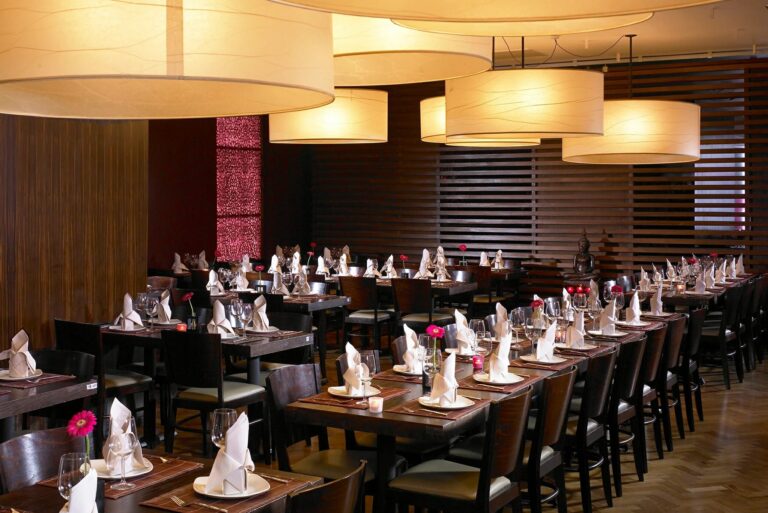 You don't run a restaurant called Yum Yum for nearly three decades without serving delicious food. Stoke Newington's top Thai restaurant has been winning awards since '97 (including two from Thailand for authentically representing the cuisine), and is a local spot in every sense, sponsoring a dozen community initiatives. Settle in for mouthwatering tom yum, massaman curry and crispy Thai golden parcels, washed down with one of the longest cocktail menus in the area.
Details: 187 Stoke Newington High Street, London, N16 0LH​ | Book here
–
And if you're just after a snack…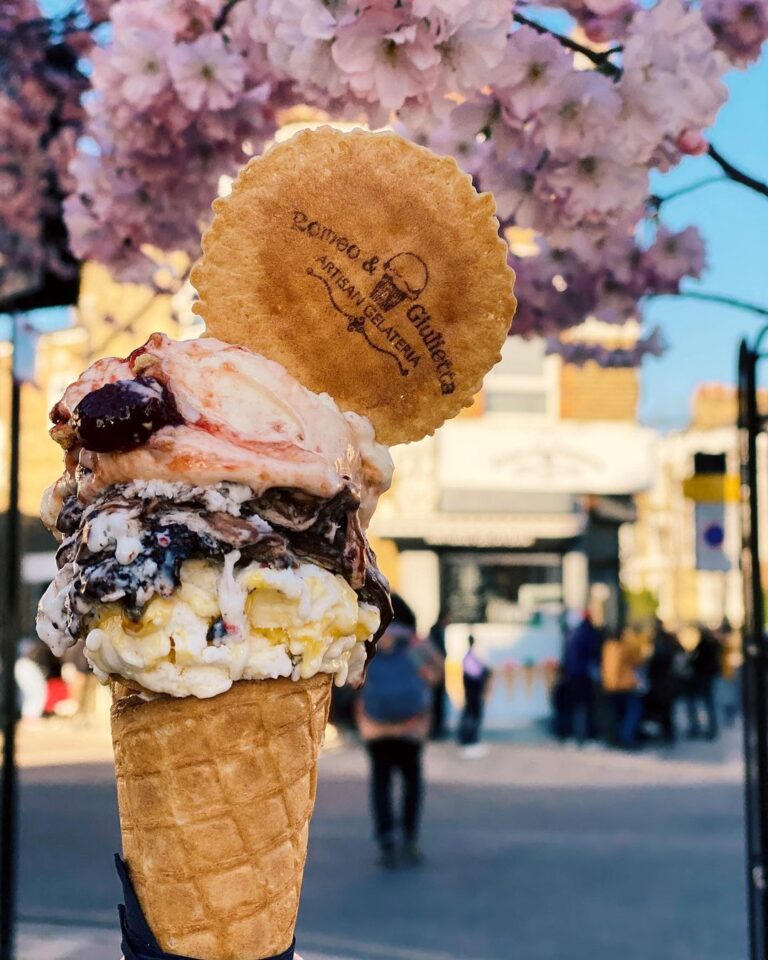 …try Romeo & Giulietta for gelato that will change your life, or Bake Street for tacos, burgers, bakes and soft scoop to take on a stroll to Clissold Park.
---
Like discovering local gems? Take a tour of the best restaurants in every London neighbourhood