The Top Escape Rooms In London | Immersive Rooms, Virtual Reality, And More
Trapped in a room with your flatmates.
Now that's an experience we can all relate to.
Thankfully escape rooms still offer some escape by, well… literally offering you a chance to escape. So we've rounded up the best in town, ranging from the easy to the fiendishly difficult, and from the hilarious to the terrifying. Prepare yourself to crack the codes of the Nazi enigma machine; escape from a maximum security prison cell; play a little game with Sherlock's nemesis; find a mythical diamond on a ghostly shipwreck; and save the planet from a deadly, virulent pathogen… (a deadly, virulent pathogen! Lolz, as if).
–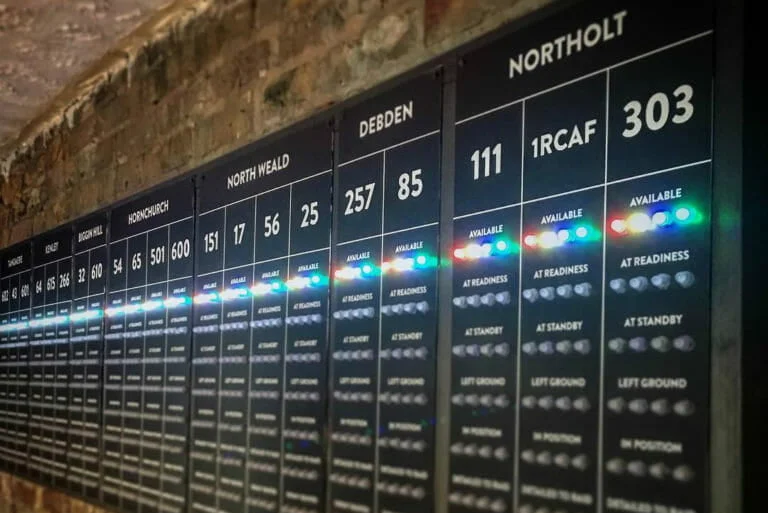 When planning great escape rooms, The Great Escape is not a terrible place to start. Escape Plan have two rooms in Shoreditch, both set against the backdrop of World War II:
The Adventure Begins
You're a P.O.W. All you've got is the desire to break free, and the diary of the only inmate to have ever done it. Using his clues and a bit of physical prowess you need to think, decode and crawl your way to freedom.
Roll Out the Barrel
Having defeated the Luftwaffe and essentially won the war, it's time for a knees up. Except those dastardly champagne charlies at top brass have hidden all the booze. Luckily the Air Commodore is away on business and whilst the cat's away…the mice have 60 minutes to break in to his office, find the stash, and roll out the barrel.
Price: Teams £120 peak – £79 super off peak (discounts for teams of 2) | Number of Rooms: 2 | Number of Players: 2-6 | Location: Rich Mix, 35-47 Bethnal Green Road
–
FOX IN A BOX | Dalston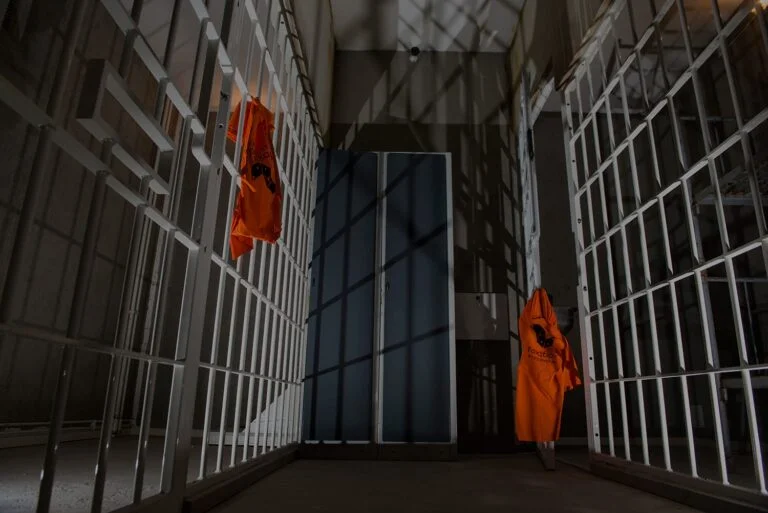 Dalston's Fox in a Box is a pretty solid, high-end escape room concept with three rooms, each tiered to a different difficulty rating, beginning, intermediate, and hard. They are:
Zodiac Killer
The 'easy' pick of the three puts you in the nefarious fictional hideout of the nefarious and very non fictional serial killer, with a view to both discovering his identity and escaping his clutches.
Prison Break 
The 'intermediate' puzzle has a slick twist: it allows for two teams to go head-to-head trying to escape from identical 'maximum security' prison cells. Fastest team to figure out how to pull off a jailbreak, wins.
Bunker
The toughest of the cookies puts you in a nuclear bunker at the exact moment the launch sequence is initiated. You'll be tasked with not only escaping, but also making sure that the outside world is still there when you get out. No biggie.
Price: £32-£40pp | Number of Rooms: 3 | Number of Players: 2-12 | Location: 14 Dalston Lane, E8 3AZ
–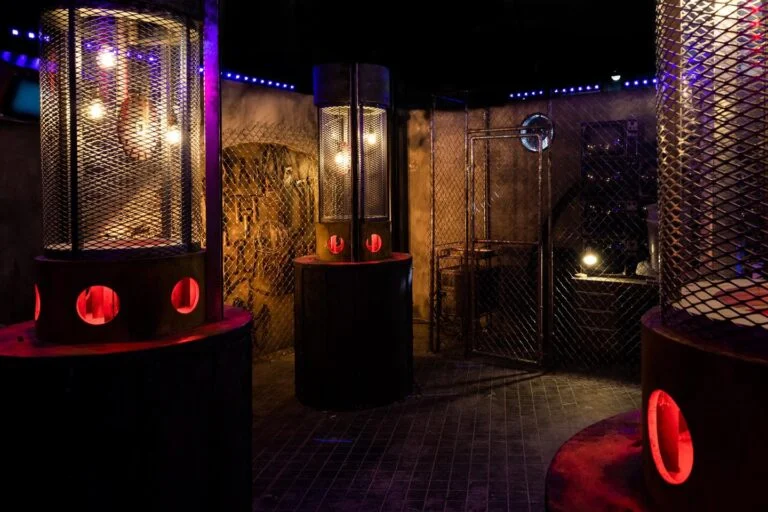 Do you want to play a game? Of course you do, because this is an immersive version of the hit horror movie franchise… in the sense that you'll get to solve puzzles in a high-stakes torture dungeon inspired by sets from the films. Less so in the sense of having to hack your own limbs off, which is a good thing. The attention to detail in this multi-room labyrinth is stunning, and the puzzles are a well-balanced mix of physical tests, lateral thinking and challenges that rely on slick team communication. And yes, there's a bar at the end. You'll need it.
Price: From £39-49pp | Number of Rooms: 2 x 2 routes (including an accessible route) | Number of Players: Up to 6 – smaller groups may be paired up with others | Location: 1 America Square, London, EC3N 2LS
–
AIM

| Aldgate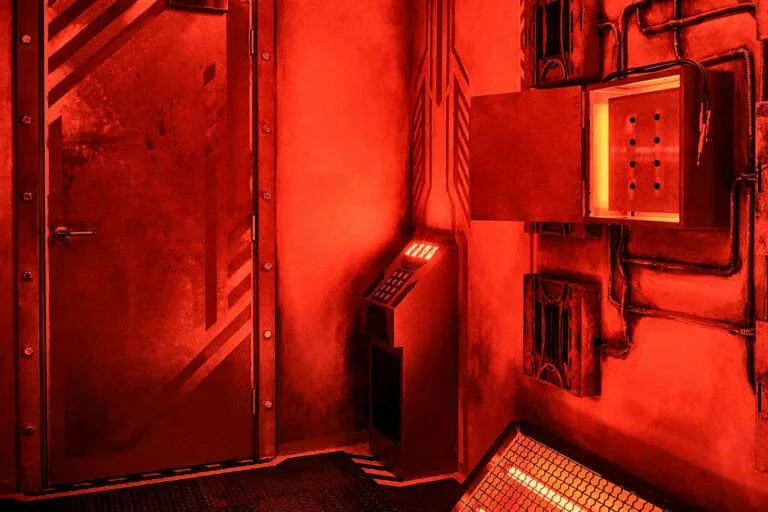 Your aim at AIM? To escape from one of their four fiendish rooms, each equipped with puzzles that test every inch of your noggin, from agility and speed to lateral thinking and careful manipulation of tricksy props and mechanisms.
Patient Zero 2150
In a room that offers a true escape from reality, you're tasked with the fantastical role of saving the planet from a deadly, virulent pathogen.
Psychopath's Den
Satanic graffiti. Jars of organs. A hidden crematorium. The psychopath's den is a seriously chilling room that, on the plus side, will definitely make you want to get out as fast as possible.
Hangover Déjà Brew
An adults-only room set the morning after the night before. Your mate's stag party looks like it was a roaring success, but there's only one problem. This escape room has an escaped groom…
Spy Heroes
Filled with gadgets and designed to test your powers of deduction, this family-friendly room sees you attempt to locate the whereabouts of your friend, an undercover spy who it seems has been kidnapped.
Price: From £25-£40 pp | Number of Rooms: 4 | Number of Players: 2-5 | Location: Goodman Fields, 8 Canter Way, E1 8PS
–
ESCAPE FROM THE GOLDEN HINDE | Southwark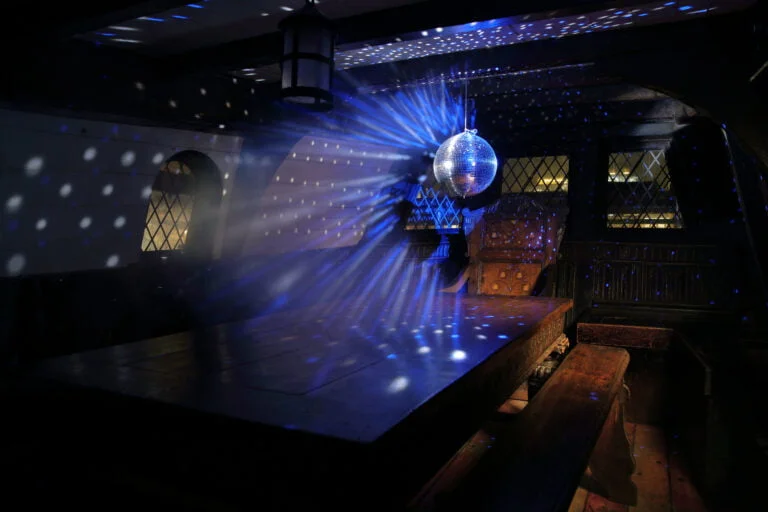 Given the existence of all the water, being trapped on board a ship is generally the default state of affairs when they're out at sea. However, it's a little different when it comes to The Golden Hinde. For one, it's a pirate ship. Or, more specifically, it's a 1970s replica of the ship that Sir Francis Drake sailed across the globe and plundered Spanish gold with, thus making him a pirate (according to the Spanish). And two, despite having literally circumnavigated the globe, it's now permanently docked just off Borough Market, where it doubles up as one of the best escape rooms in London.
Head aboard, and you'll be greeted by pirates with all the ooh arr gusto you'd hope for, and then find yourself and your team locked inside a cabin. The ceilings will be low. The history will be real. The puzzles will be fiendish, and will occasionally involve ropes, pulleys, maps, and moral debates about lopping people's heads off.
Price: From £43pp | Number of Games: 1 | Number of Players: 3-6 (but you can play up to 12 people in two crews) | Location: St Mary Overie's Dock, Cathedral St, SE1 9DE
–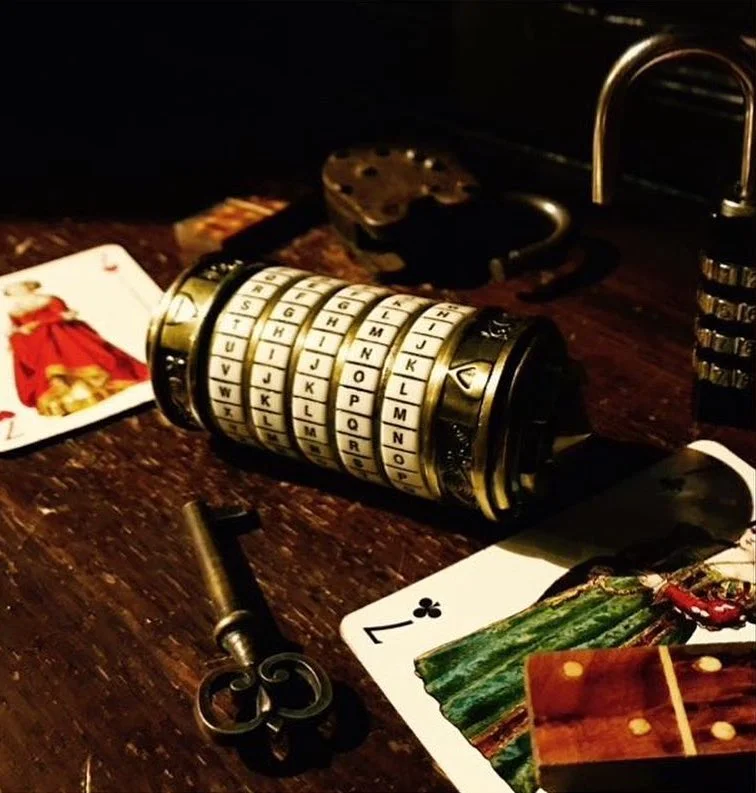 One of the major contributors to Escape Land being one of the best escape rooms in London is the fact that it's located slap bang in the centre of town. In fact, it's a stone throw away from Centre Point itself. So if you fancy escaping the throngs of shoppers & tourists, then you can get yourself locked into one of their two experiences:
Right To The Throne
This Game of Thrones-style experience involves you attempting to find the rightful heir to the crown after they've disappeared. Which means, if this really is anything like Game of Thrones, they're definitely dead. But don't let that stop you from trying!
Da Vinci's Exploration
According to the game's lore, these puzzles were created by Da Vinci himself, so expect the difficulty to be cranked up a wee bit. Apparently ol' Leonardo found the Holy Grail, and has decided to try and hide it from the evil forces that seek to exploit it…
Price: From £81 (£27pp, min 3 players) | Number of Games: 2 | Number of Players: 3-6 | Location: 37-39 Oxford Street, W1D 2DU
–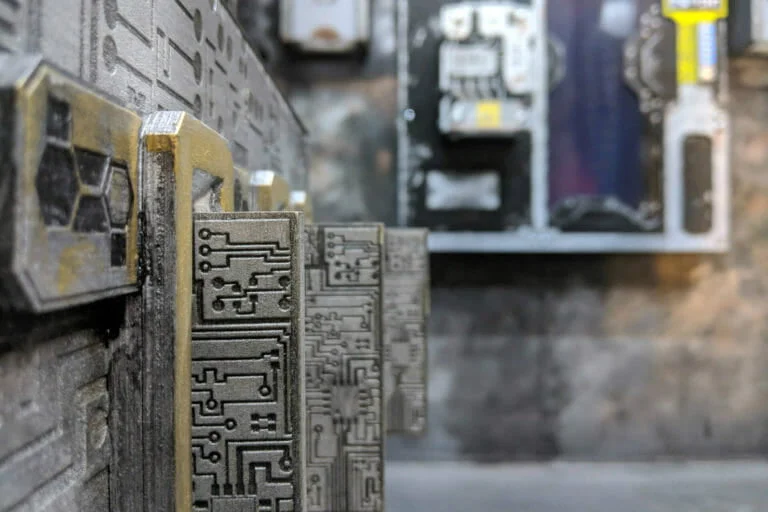 At ClueQuest you're enlisted into Mr Q's spy agency. Pretty standard so far. Except Mr Q is a mouse, and his arch nemesis is an evil sheep who accidentally turned himself into a farmyard fiend in a botched attempt to acquire animal powers. The storyline is delightfully wacky and anything but woolly with four fully fleshed missions to tackle, which can be enjoyed in any order, and each of which require you to solve physical puzzles, employ some shrewd observation skills and tackle some AR challenges. From Sheep Mutators to mind controlling satellites, Professor BlackSheep gets up to his fair share of mischief – but you and Mr Q will be there at every turn to thwart him. Plus, they have multiple copies of each room, so you can race another team of your friends at the same time.
In addition to this, the ClueQuest team have joined forces with Ubisoft (the video game company behind Rayman, Assassin's Creed and Far Cry) to create two Assassin's Creed licensed virtual reality escape games. In these video game/escape room mash-ups you and your team will travel, via headset, to a virtual room and puzzle your way out. There's Escape the Lost Pyramid, where through the magic of reconstructed DNA memory (see what they're doing here) you'll relive the experience of a group of British explorers from 1928 who died breaking into Egyptian temples. The others sees you travel back into the memories of ancient Greece and try to uncover the legendary ship of the Argonauts, or take on rewind time itself playing Prince of Persia: The Dagger of Time. It's a clever spin on the escape room experience allowing for vast landscapes and detailed scenery not possible in your standard locked-in-a-room type affair.
Price: £25-£30pp | Number of Rooms: 7 types, 15 in total | Number of Players: 2-6 per room | Location: 169-171 Caledonian Road, London, N1 0SL
–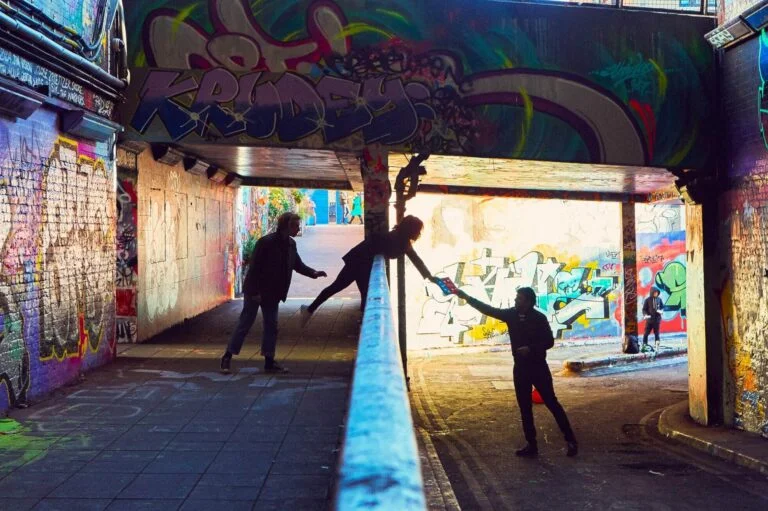 Imagine an escape room the size of city. Unconstrained by the four walls of your cell, tomb, submarine, or barracks you can expect to journey across London, down backstreets and into unusual spots solving clues sent to your phone, and given to you by characters you'll meet along the way. Expect to be guided into pubs, alleyways and bookshops uncovering hidden items and interacting with physical puzzles.
Everybody's favourite cryptic kitty has done an Alice in reverse: escaped Wonderland and is now causing havoc in the real world. You'll have to track him down but the Queen of Hearts has her own agenda (typical) and might need some willing heavies to sort him out.
Sherlock's nemesis wants to play a little game with you. If you succeed he'll make you an offer you won't refuse – namely, not poisoning you, which is pretty good in most people's book. Of course wherever there's Moriarty, Mr Holmes won't be too far behind – and, if you're smart enough, you might be able to double-cross the criminal mastermind and work with London's finest instead.
The evil queen from Snow White has gone berserk, probably because nobody's ever bothered to ask her actual name. She's thrown out her magic mirror (which seems a strong reaction for developing crows feet) and has bet that none of her subjects can solve her trail of clues to its location. It's highly suspicious that everyone who's taken up the challenge has disappeared, but perhaps your team will have more luck.
Price: £19pp-£25pp | Number of Games: 3 + 1 playable at home | Number of Players: 2-5 per team | Location: Various start points across London
–
MISSION: BREAKOUT | Kentish Town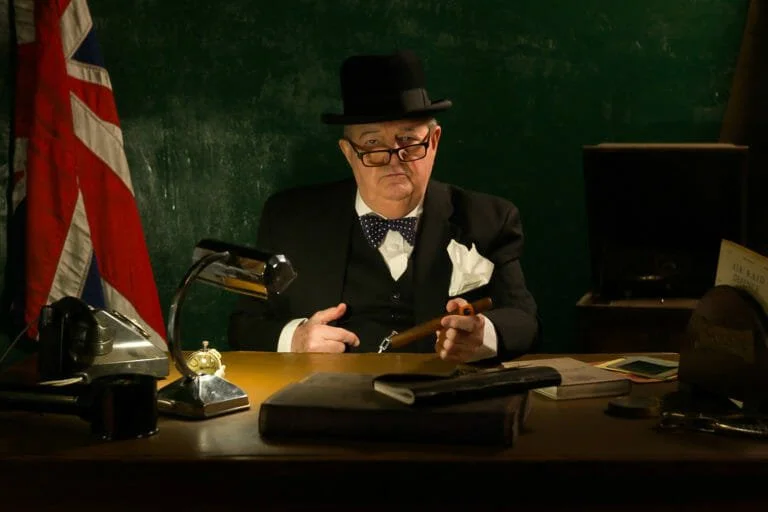 'Located in the ghost tube station, South Kentish Town' is probably all you need to hear about Mission: Breakout in order to buy a ticket – but we'll provide you with some extra info just in case. They've two rooms within this charming relic of London's transport history, and both are suitably themed.
Codebreakers
Deep underground as the bombs fall on London, you and your team must crack the codes of the Nazi enigma machine and save the city.
The Lost Passenger
"It's 1924, South Kentish Town has recently closed but, by accident, a train stopped at the station and an absent minded passenger alighted and was never seen again…" Not just their spiel, but something that actually happened. This game, based on the real-life disappearance of the "lost passenger" will have you descending into the old station itself to unearth the truth.
Price: £28pp | Number of Rooms: 2 | Number of Players: 2-6 | Location: 141-145 Kentish Town Road, London, NW1 8PB
–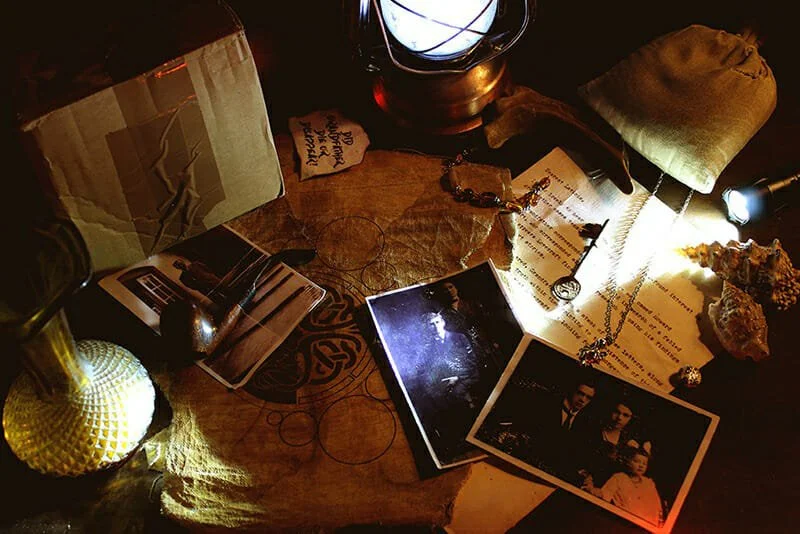 Story takes centre stage in these rooms, which are centered around the concept of modern fairytales. Inspired by the works of HP Lovecraft, the creators of these experiences describe their genre of storytelling as 'cosmic horror'. Don't worry, it's not Saw but rather an eerie and, at times, unsettling journey that makes you question everything as you delve deeper. Right from the booking page the story has begun, and you'll have the chance to engage in some pre-game world building before the event itself if you wish. It's a move towards something more theatrical – they even use bespoke scents to make it fully immersive – and leads to an event which will tug at your heart as well as challenging your head. They've three games:
Hypersomnia
Identity crisis and inter-dimensional sabotage collide in this Inception/Interstellar mash-up which involves strange dreams, mystic symbols, and a dash of quantum physics.
The Oracles
It's your first day on the job at the museum archives, but the professor's consumed by strange delusions and mysterious artefacts keep turning up unannounced…
The Escapist
Lavinia Carter, former bar owner now missing person, has had her bar taken over by Alfie. All he's trying to do is get his pal's pub back on track since her disappearance. However, as you'd imagine, all is not as it seems and you'll have to work out what on earth is going on.
Price: £24pp/£20 on Sundays | Number of Rooms: 3 | Number of Players: 2-6 | Location: Second Floor, Regents Studios, 8 Andrews Road, E8 4QN
–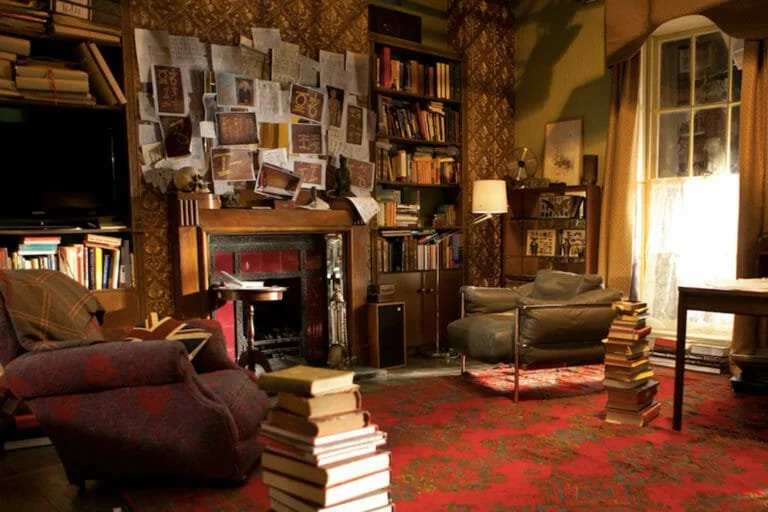 If you've ever wanted to live an episode of the BBC's Sherlock, then this is the game for you. Fully licensed, with exclusively recorded cameos from Benedict Cumberbatch et al, the attention to detail in this multi-room experience is what bags it a place on our lost of the best escape rooms in London. The twists and turns of the plot can sometimes be a little hard to follow, but with fantastically varied puzzles from escape room veterans, Time Run, and creative content from Steven Moffat and Mark Gattis, it doesn't take a detective to figure out why this experience is worth a try. Plus, there's a bar at the end, and IT has its own mini cocktail puzzle experience, which guarantees to both create the need for a stiff drink, and the drink itself.  
NOTE: They're now also offering an outdoor edition across West London. Find out more HERE.
Price: From £34pp | Number of Games: 2, plus  | Number of Players: 4-6 (but you can play up to 5 teams concurrently) | Location: W12 Shopping Centre, Shepherd's Bush Green, W12 8PP
–
BREAKIN' 
| Highbury & Islington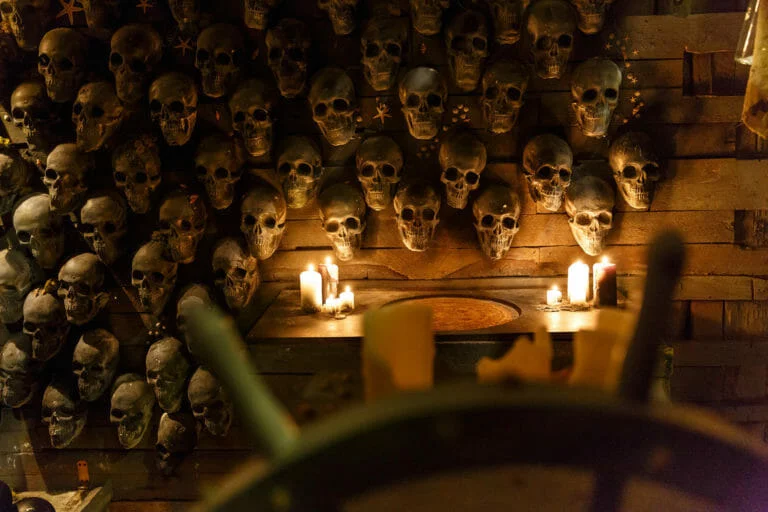 "All stories told have been told before. The only things new are the names." This is certainly a maxim in play at Break In Escape Rooms, who have borrowed a whole host of well known tales and gently nudged them into an escape room format. They include:
Blackwings's Cave
He's a dark knight of sorts (but nothing to do with bats) and you must help him solve the mad riddles and puzzles his deranged nemesis has set for you in an attempt to save Knightsbane city.
Heist Plan
It's furious and fast (but not the other way around) in this innovative room that pits you as a gang of street racers attempting a bank heist under the cover of an illegal street race. Classic bank robber's dilemma though: your car's broken and the AA is nowhere to be seen. So, in order to get the gold you'll need to fix your engine and find your second car before the race begins.
The Butcher's Lair
Dr Vladimir Knifesblade is educated. Articulate. A lover of the classics. And a serial killer. You've been invited to his dinner party, without realising that – alongside some fava beans and a nice chianti – you're going to be the main course…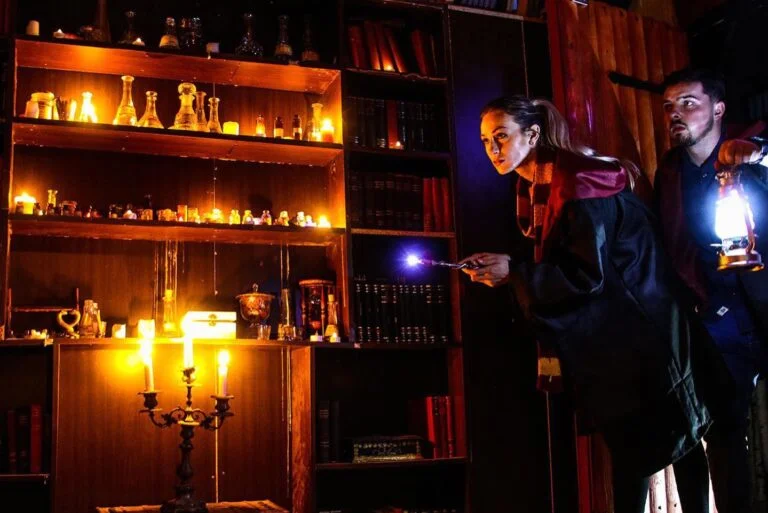 Wizarding School: Fang of the Serpent
With a storyline that magically appears on just the right side of the Harry Potter copyright, you and your team will face another year at wizarding school. This semester though the headmaster has summoned you to track down a precious artefact lost for decades in a chamber (but not of secrets) that is guarded by an actual monster which you'll need to defeat in the process.
War on Horizon Alpha
This one's set in a war that takes places among the stars. A kind of 'stars war' if you will. Needless to say, you are part of a plucky band of rebels who need to use your laser swords to help defeat the empire's planet-destroying super weapon…
The Flying Dutchman
If you took a popular franchise that rhymed with "shmirates of the shmaribean", then added a deeply ironic story about the evils of piracy, you'll get this. You're on a ghostly shipwreck, and you'll need to find a mythical diamond to break the curse before sunrise in order to escape…
Sherlock's Despair
It doesn't take a detective to figure out that Sherlock Holmes is out of copyright, and you – his oldest friend, and faithful assistant – need to help him to defeat his nemesis Moriarty, all from within the great detective's office.
Price: £23-35pp | Number of Rooms: 7 | Number of Players: 2-6 | Location: 89 Holloway Road, N7 8LT
–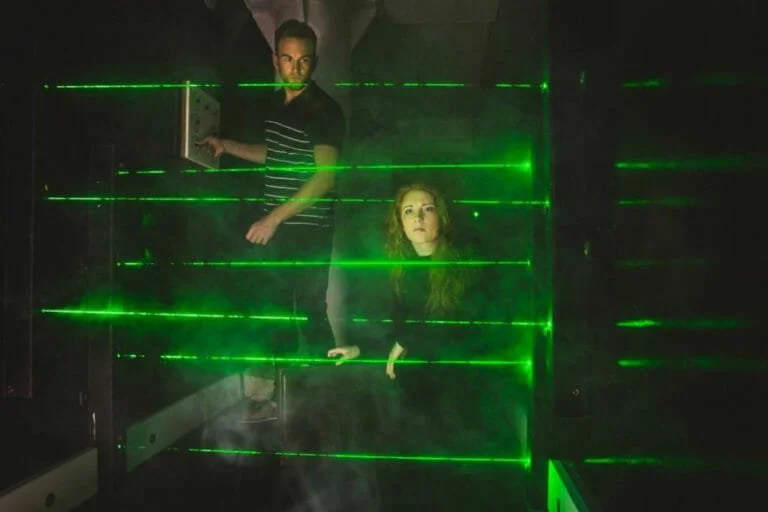 Not just an escape room, these experiences are designed to be fully immersive missions where you have a limited time to execute your orders and complete the quest. They've got three challenges:
School of Witchcraft and Wizardry
This Harry Potter-themed (sorry, nondescript British wizarding boy-themed) experience sees you trying to graduate from wizarding school in only an hour – magic time must operate on a faster scale than ours.
It's a classic bank heist complete with locks, safes, briefcases, and most importantly, lasers. Mental and physical dexterity required here. Singing the Mission Impossible theme tune is optional.
A mysterious global corporation are threatening serious damage with a nuclear sub. It's up to you to divert its course and save the entire planet.
Price: £30pp | Number of Rooms: 3 | Number of Players: 3-5 | Location: 2-12 Wilson Street, EC2M 7LS
–
ESCAPE ROOMS

| London Bridge & Angel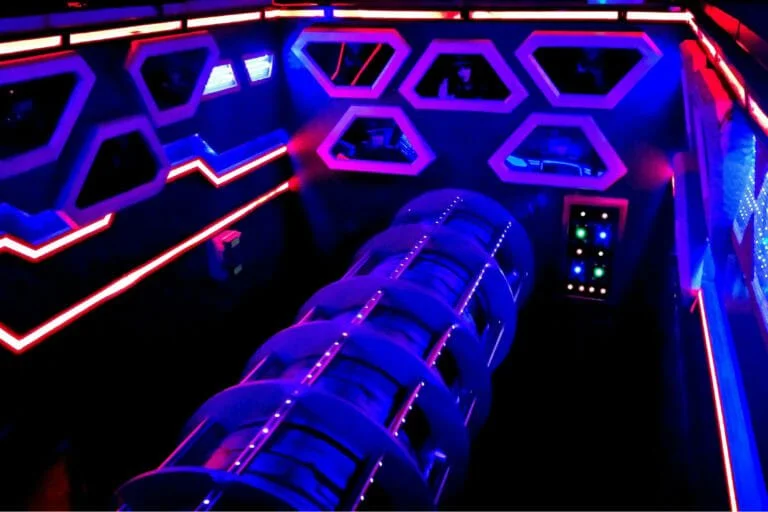 A more traditional experience, Escape Rooms offer two venues with two rooms in each. Over in London Bridge you can enter:
Pharaoh's Chamber – A Cursed Tomb
Here, you're exploring the ruins of an ancient Egyptian tomb. However this one has the added danger of trapping not just your body but your mortal soul to serve as the dead pharaoh's bodyguard for all eternity, should you remain in there for more than 60 minutes.
Room 33
In Room 33 you're a group of Qing dynasty guards who, after a few too many one night, let a priceless vase get stolen from under your very noses. The Emperor is not happy and it seems the simplest way to avoid immediate death is to time travel into the modern era and steal it back from the British Museum. This allows for some excellent Mission Impossible style laser dodging, before a solid escape room experience with a dash of post-colonial ethics to flavour.
Over in Angel, they have:
Project D.I.V.A
A little less glamorous than it sounds, there's no stars here – just a starship, where the A.I has gone berserk, is killing off crew, and helpfully (or creepily) has decided to send cryptic messages of its misdeeds, like a robotic Jack the Ripper. Your job is to get on board and stop the machine the only way we know how…by turning it off and then back on again. Sticking with the space theme, the other room is –
The Dark Side of the Moon
No Pink Floyd, but set in their era this one is a 60s sci fi adventure to the dark side of the moon where – you guessed it – space Nazis are preparing an imminent attack on earth. You'd better stop them, and schnell!
Price: £22-32.50pp | Number of Rooms: 4 | Number of Players: 2-6 | Location: London Bridge: Rear of 134 Tooley Street, SE1 2TU Angel: Unit 2, 3 Lever Street, EC1V 3QU
–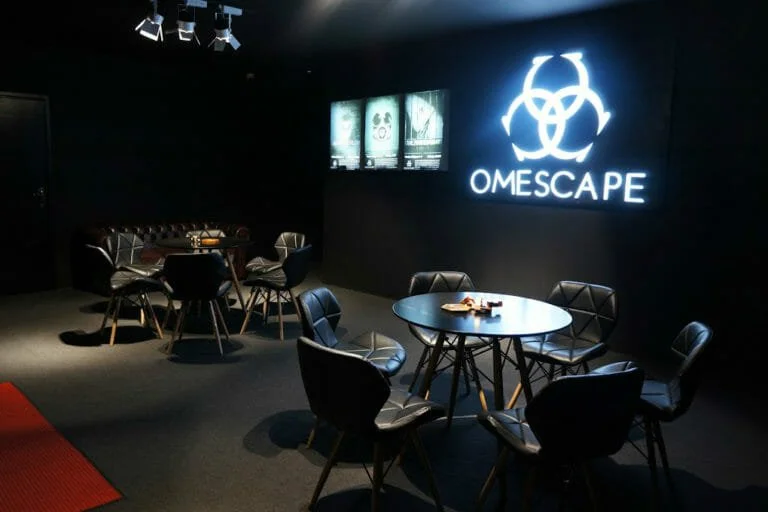 A pair of venues across Kings Cross and Aldgate host these expansive classic escape rooms and virtual reality games. Highlights include:
In a nice touch you start this game not as a team, but alone in your cell, attempting to get together and flee the prison as one. It's a big set, which is a rarity for escape rooms and whilst it has been criticised for prioritising quantity of space over quality, it's probably the closest you'll get to actually breaking out of prison.
It's a meme-maker's nightmare, trapped in the kingdom of cats. You've been caught trespassing and these feline fascists are pretty tough on crime, and the causes of crime…you. Death by a thousand scratches is fairly barbaric in anyone's book though, so some of the more humanitarian kitties decide to help you break free.
It's an apocalyptic future wasteland (probably brought about by humanity's reliance on virtual reality) and you need to reverse it by tracking down an infinite energy source called Huxley.
Price: £23-30pp | Number of Rooms: 4 (+4 VR rooms) | Number of Players: 2-6 | Location: King's Cross: All Saints Church, Carnegie Street, N1 9QW Aldgate: 75 Greenfield Road, E1 1EJ
–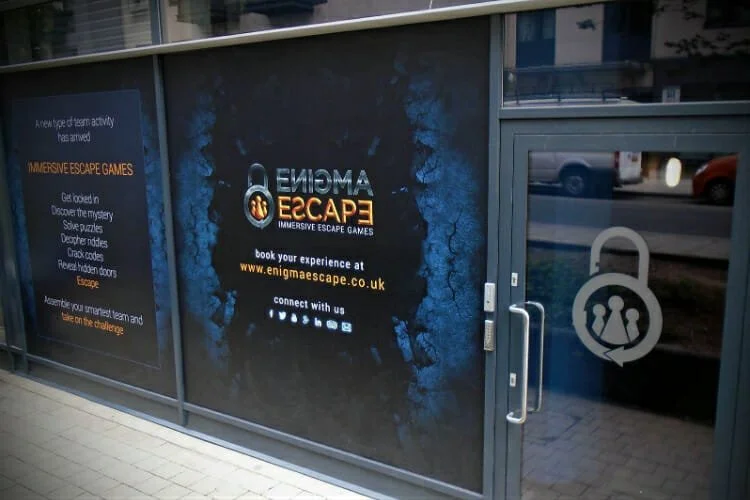 If escape room logic is to believed, it would seem that a penchant for puzzles could allow you to escape any situation – but if school taught us anything, it's those with physical prowess who get ahead. Of course, any real life escape would demand a concoction of both and this is where Enigma Escape comes in. Basing their games on realism (so sadly no Cat Kingdoms), Enigma Escape try to create experiences that utilise common sense and logic rather than just puzzles, taking escape rooms out of the head and into the whole body. They've two games, both born from the same narrative world:
The Killer
You've scored tickets to the premiere of a new film; The Killer. Sweet. Don't ask questions, just go along, grab as much free stuff as you can from the buffet, and find your seat. One hitch, nobody else is there and it looks like you're the star. Spoiler alert – you're getting killed unless you can get out.
The Breakout
Your boss got sent to prison. Sweet. Don't ask questions, just enjoy a newfound sense of freedom and joy at work. One hitch: he's innocent, you're next, and he needs your help right now.
Price: £25-35pp | Number of Rooms: 2 | Number of Players: 2-6 | Location: Unit 38, The Studios, 10 Hornsey Street, N7 8EL

HONOURABLE MENTION: THE PERFECT CRIME
| Liverpool Street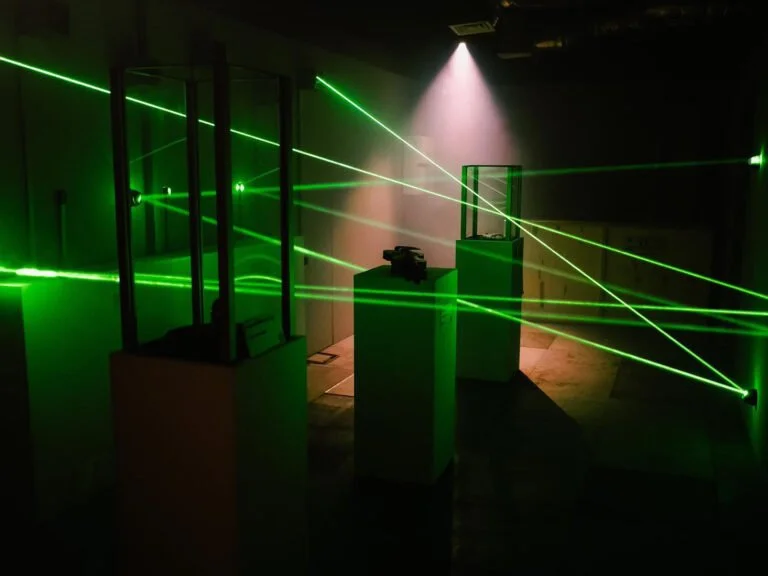 Brought to us by another one of the best escape rooms in London, Time Run, The Perfect Crime not only involves you breaking out of a room, but also breaking in, too. It's a little more 'immersive experience' than pure escape room, but there are still puzzles, obstacles, and safe cracking.
Price: £20-£30pp | Number of games: 1 | Number of Players: 1-6 | Location: Theatre Deli, 2 Finsbury Avenue, EC2M 2PF
–
ALSO HONORARY MENTION: THE CRYSTAL MAZE

| Piccadilly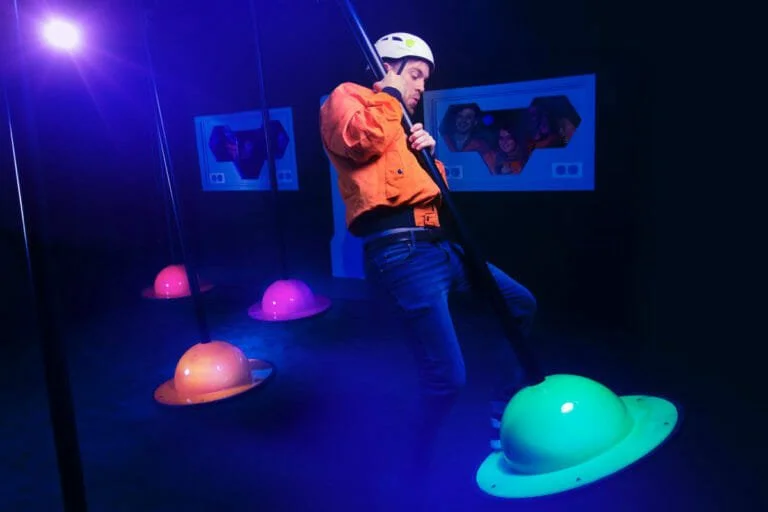 Not technically an escape room, but if you want to take a break from the relentless tension of an hour-long experience, The Crystal Maze perfectly combines puzzling with charismatic maze masters; big-budget sets and the opportunity to laugh at hapless members of your team spinning around on big plastic planets.
Price: From £72pp | Number of games: 1 experience, with multiple rooms | Number of Players: 4-8 | Location: 22-32 Shaftesbury Avenue, Piccadilly Circus, W1D 7EU
Main image: Escape From The Golden Hinde
---
Looking for an escape from London? Take a peek at these easy day trips from the city