You can't hold a candle to London's fireworks.
Mainly for health and safety reasons, but also because the city goes all out to impress on Bonfire Night.
This year you should remember, remember at least three nights in November, because there'll be somewhere to catch a fireworks show over the whole weekend, including a vast festival lighting up the city's best panoramic view; a dazzling display of pyrotechnics over the river Thames; a rooftop viewing party; mind-blowing projections; a laser-beam show from an Olympic lighting designer; fairgrounds; bonfires; and performers who can actually conduct lightning.
London's fireworks shows are so popular that these days you can't just turn up on the door – you need to book tickets in advance. So have a peruse of what's on, and grab them while you can…
Whichever you go to, you're guaranteed to have a blast.
–
Alexandra Palace Fireworks Festival | 3rd & 4th November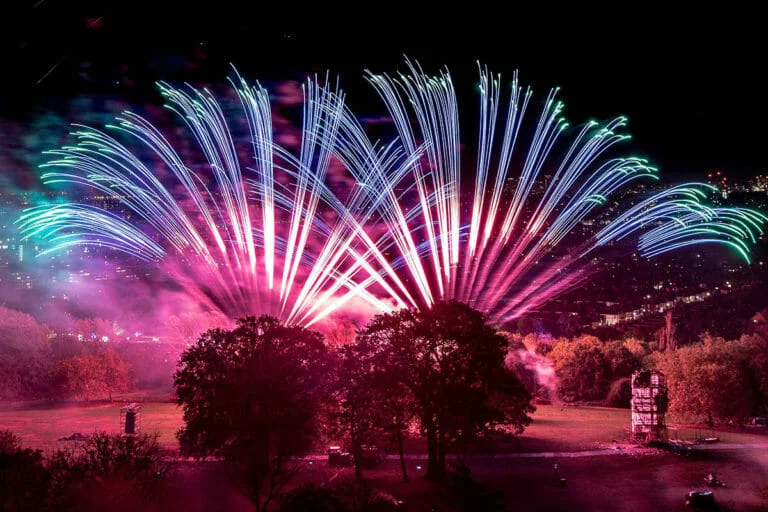 Every bonfire night, Ally Pally embellishes its already impressive view over the city with a festival's worth of fireworks, rockets and laser beams shooting across the night sky, all coordinated to music. Then, just for a laugh, they throw in a tent full of cabaret performances, a street food village, an old-school fairground, a couple of lightning magicians, pop up bars, and a full-scale German beer festival too.
Details: 3rd & 4th November | £17+ | Tickets
–
Battersea Park Fireworks Night | 4th & 5th November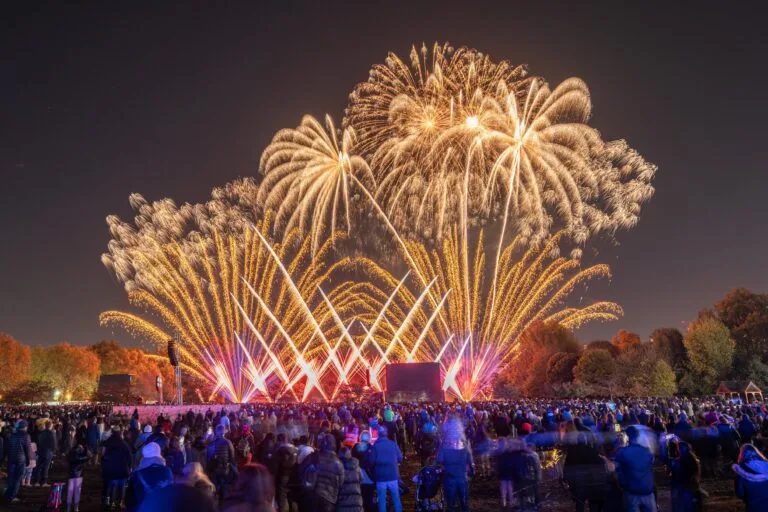 Battersea Park's annual fireworks night is back for a typically bombastic extravaganza, with dazzling displays, a roaring bonfire to huddle round (on Saturday), and an entire market of street food stalls to peruse. And this year, they're keeping the gates open till 11pm, with live music and DJ sets, and classic fairground rides including dodgems and a Ferris wheel.
PS: Since they only opened this year, they can't be 100% sure… but Joia reckons you'll be able to see the fireworks from their rooftop. So they're holding a bonfire night party with a DJ and Portuguese-inspired cocktails… Book here
Details: 4th & 5th November | £12.30 | Tickets
–
Wimbledon & Morden Park Fireworks | 4th & 5th November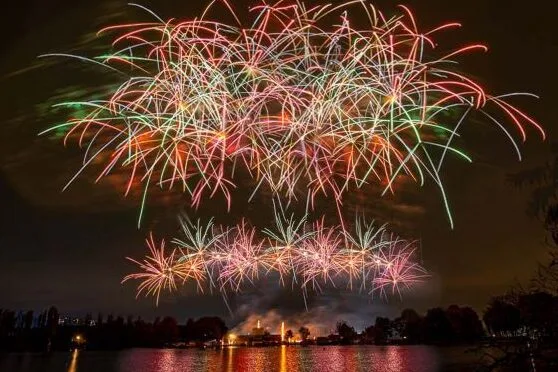 The fireworks display so good, they run it twice: this south London borough organises shows in both Wimbledon Park and Morden Park across the weekend, with two shows each night. The later one is geared more towards the adults, and you can stick around till 10pm doing grown-up things like enjoying the pop-up bar, going on the waltzer three times in a row and eating toffee apples until you throw up.
Details: 4th & 5th November | £10.70 | Tickets
–
Waltham Forest Light Show Spectacular | 3rd – 5th November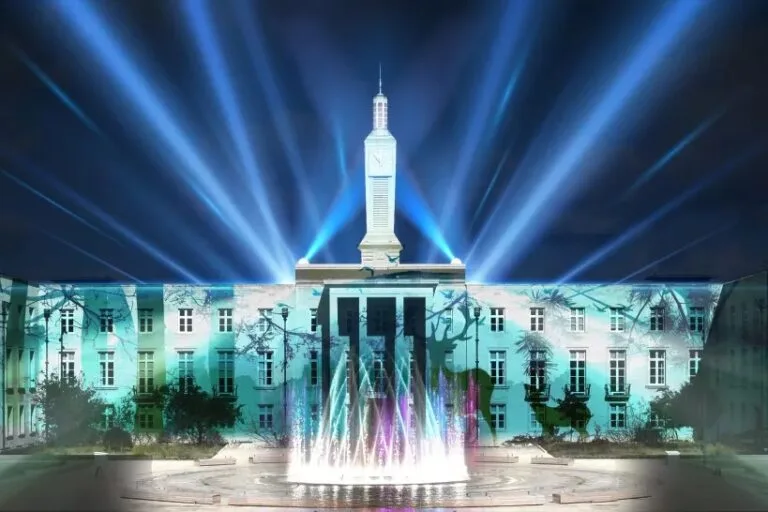 Waltham Forest is doing something different for fireworks night this year, and let's put it this way: they're not calling it the 'Absolutely Fine Light Show'. The Spectacular they're staging promises to drench the walls of the 1930s town hall in vivid animations, dazzling light beams and an illuminated fountain show – all while you snack on KERB-approved street food and sip mulled cider from Big Penny Social's pop-up bar.
Details: 3rd – 5th November | £8.50 | Tickets
–
Fawkes Festival | 3rd & 4th November
Over in West London's Bishops Park and Ravenscourt Park, Fawkes Festival is taking a 21st century approach to the night and replacing fireworks with "an immersive light-laser-sound extravaganza event". And to do that, they've bussed in possibly the UK's best-qualified immersive light-laser-sound extravaganza designer, Durham Marenghi – whose previous credits include a little thing called the Olympics opening ceremony. Dazzling optics aside, there'll also be all the usual bonfire night craic like marshmallows, hot chocolates and funfair rides.
Details: 3rd & 4th November | £13.88 | Tickets
–
Barnes Bonfire Night | 4th November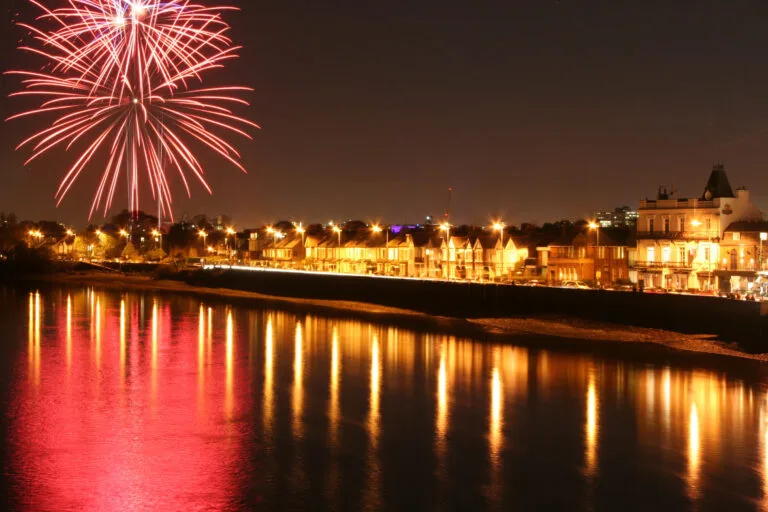 See all your hard work go up in flames at the Barnes Bonfire Night… if you bring along the 'Best Guy' and win the honour of lighting the bonfire. Aside from the ritual effigy burning there'll also be live music from The Connection, DJs, mulled wine, BBQs, sparklers, glowsticks, and a truly stunning firework display over the Thames.
Details: 4th November | £15 | Tickets
–
Richmond Athletic Ground Fireworks | 5th November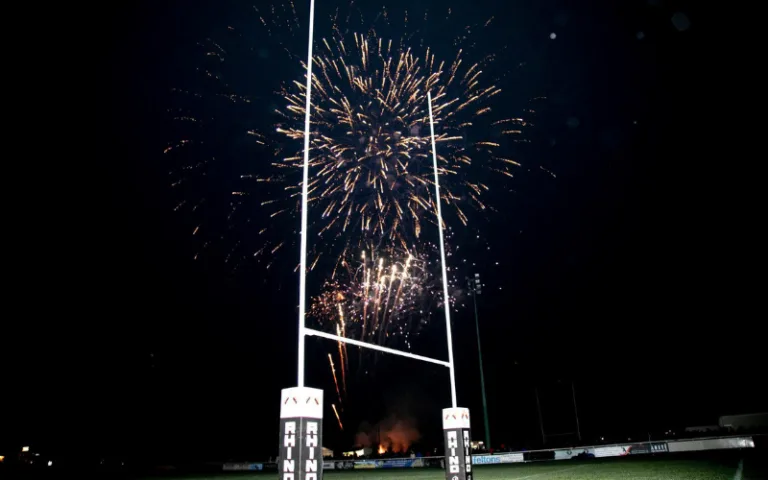 If the sight of a rugby goal post isn't too painful post-World Cup, you can head down to Richmond's pitch for their annual fireworks extravaganza. They'll be squeezing a ton of food traders, mulled wine stands, live entertainment and funfair rides into the grounds, before the show itself kicks off at 7pm. Hopefully it won't be trumped by a dazzling South African display at the last minute.
Details: 5th November | £12-17 | Tickets
And if you can't make it to the fireworks…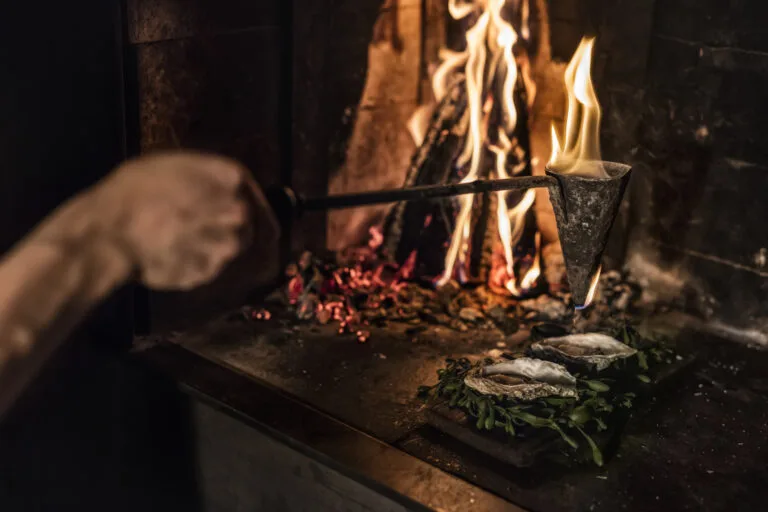 …bring the fire to you at one of London's growing number of flame-fuelled restaurants. Enjoy oysters cooked with a medieval contraption called a flambadou at Ekstedt at The Yard; or bop your head to the vinyl soundtrack at Caia. Embrace the great outdoors (with rugs, fake furs and heaters) at ACME Fire Cult and Brat x Climpson's Arch, or bathe (figuratively) in natural wines at Firebird. Finally, HUMO and The Parakeet are two of our favourite openings of 2023 – and have just (less impressively) been added to the Michelin guide.
---
Fancy watching the fireworks from a different angle? Head up to one of these London viewpoints