Peckham.
So it may not have the most gastronomically inviting name.
Nevertheless, it continues to rank as one of London's most exciting dining pockets, with an impressive slew of restaurants, cafés and eateries lining its streets, covering cuisines from Thai and Italian to Caribbean and South African. We've judiciously overeaten at each one, just to condense the very best of them into a handy guide for you, right here.
Behold, the best restaurants in Peckham…
–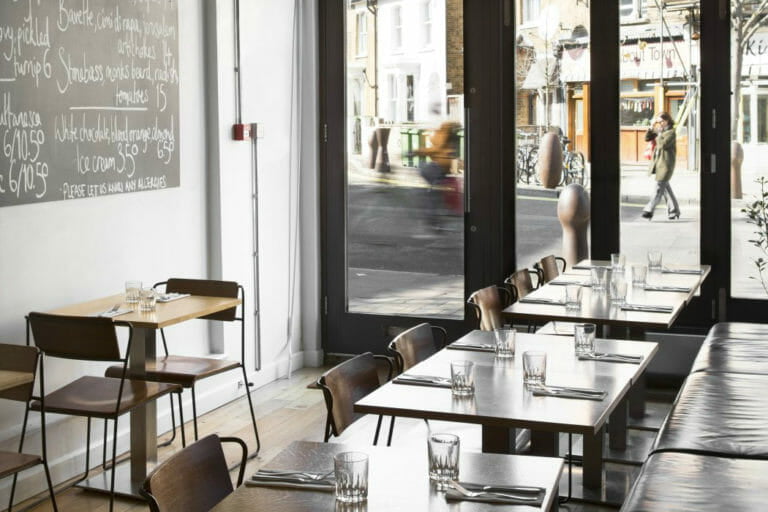 Gimmicks can be great. Sometimes it's fun to eat at a café in a former dentists that only serves seaweed handpicked by Norwegian goats – but for every other time, there's Artusi. It sports white walls, simple furnishings and a blackboard boasting the roster of dishes available that day, but this deceptively simple get up only serves to frame the real artistry in the lightly Italian-influenced food that scores universal acclaim from critics and locals alike. 
Details: 161 Bellenden Road, SE15 4DH | Book here
–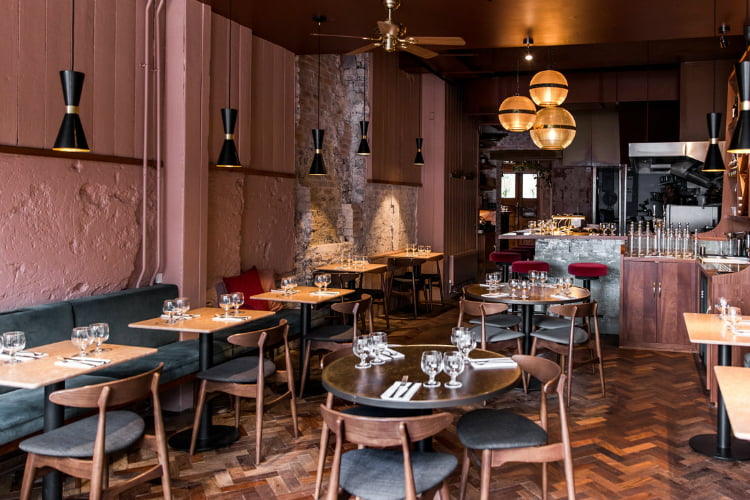 Kudu name a better restaurant in Peckham?
Probably not, because this South African spot has hit all the right notes with critics and locals alike, rapidly picking up a Michelin Bib Gourmand. A labour of love from former Paradise Garage chef Patrick Williams and his partner Amy Corbin (whose father is one half of the Corbin & King duo originally behind The Wolseley and The Delaunay), it's a beautiful spot with a gorgeous back garden for the summer, and plenty of hearty dishes like pig's head tortellini with mushroom and hay broth for winter.
Also fantastic: The follow-up Kudu Grill, which is down on Nunhead Lane and focusses on braai dishes.
Details: 119 Queens Road, SE15 2EZ | Book here
–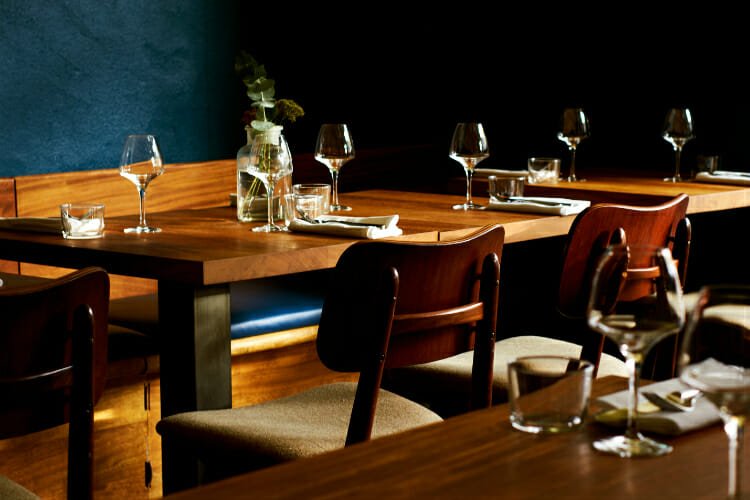 Chef Nicholas Balfe's Levan is a little slice of Paris in Peckham, serving up beautifully executed Modern European fare in a low-key, stylishly appointed warehouse space. The vinyl collection is beaten only just by the library of natural wines on offer, which pair exceptionally well with small plates like ox heart & vesuvio tomatoes; sea vegetable risotto; and olive oil sorbet.
Details: Blenheim Grove, SE15 4QL | Book here
–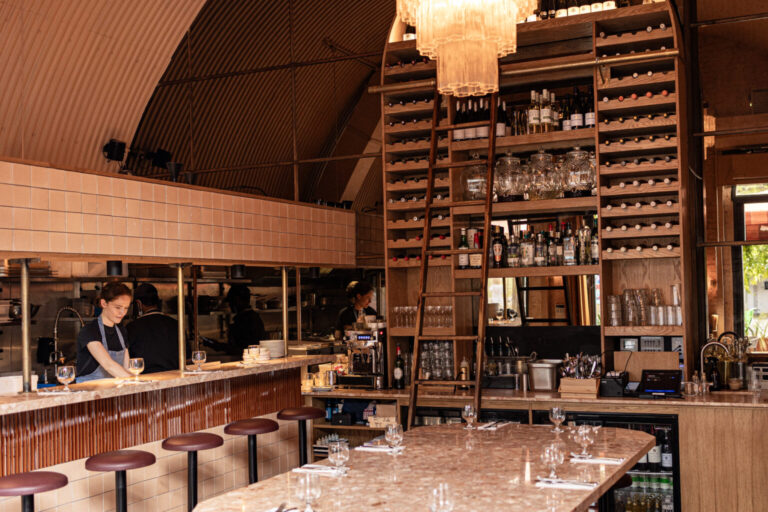 When news broke that Queens Road cocktail bar Smokey Kudu was closing, the people of Peckham were understandably in low spirits… for a little bit, as the team have now opened Little Kudu in its place. They've kept the bar aspect (there's a strong list of South African wines to work your way through) and added tapas dishes reimagined in modern South African flavours, like smoked peri-peri mussels and ham hock terrine with biltong scratchings. They've also unveiled a front terrace swathed in foliage and, needless to say, everyone's pretty big on it…
Details: 133 Queens Road, SE15 2AY | Book here
–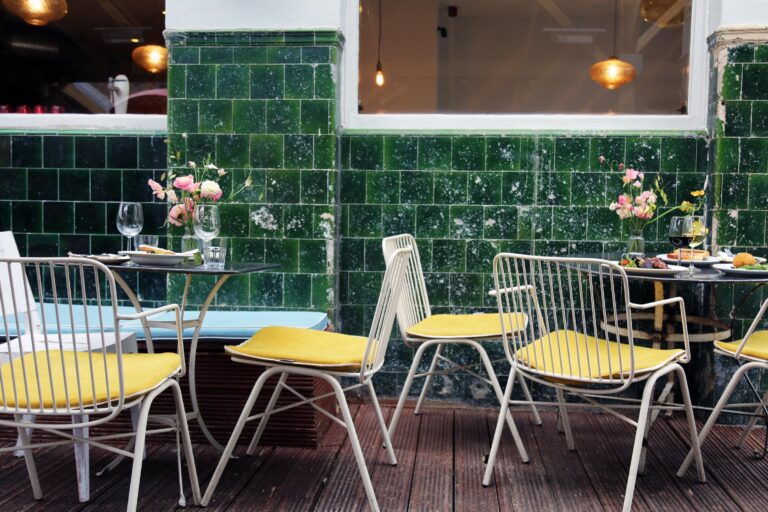 There's nothing bizarre about this Bazaar. Tucked right off the beaten track, on the corner of Consort and Sturdy Road, it's quietly one of the best restaurants in Peckham, cooking up market fresh ingredients on their hefty, custom-made outdoor grill. It's pan-Balkan in theme, so expect dishes like marinated cuttlefish with braised tentacles and squid ink orzo; and Highland grouse, swiss chard and lemon borek to make an appearance on their regularly rotating menu.
Details: 119 Consort Road, SE15 3RU | Book here
–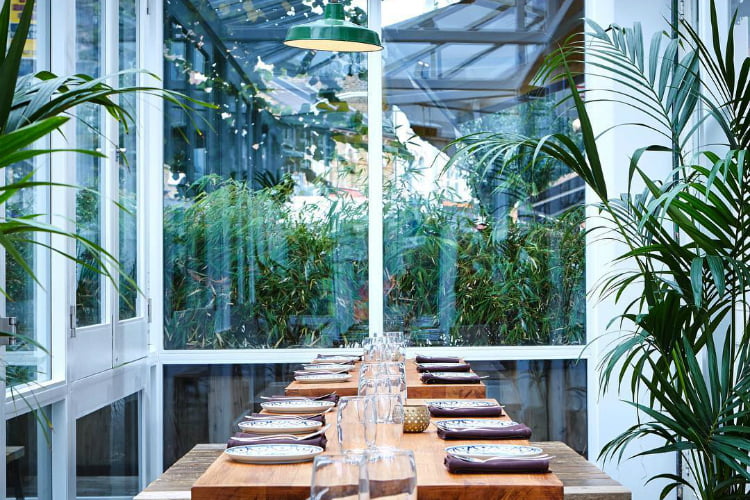 The Begging Bowl has been going from strength to strength since 2012, during which time it's incubated chefs like Seb Holmes, who's since launched his very own Farang. The closest thing to Thailand in Peckham, you can expect unlimited bowls of steaming jasmine rice, salads laced with crunchy peanut, and bowls of fragrant comfort food like charcoal-grilled guinea fowl marinated in coconut, all served up in leafy, low-key surroundings.
Details: 168 Bellenden Road, SE15 4BW | Book here
–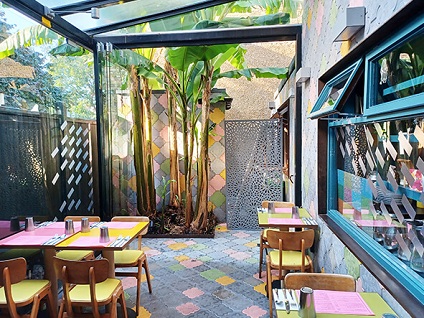 Purveyors of incredible, home-style southern Indian food (with dishes like smoky swordfish curry and spicy aubergine masala), this colourful Peckham restaurant is named after the god Ganesh, who has "a particular fondness for sweets"… Which explains the other dishes like spongy dumplings in rose syrup, and spicy dark chocolate and cardamom cake.
Details: 38 Holly Grove, SE15 5DF | Book here
–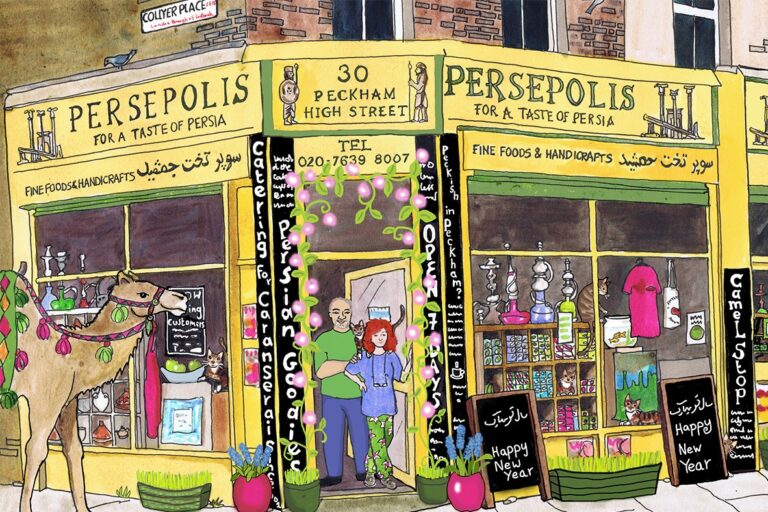 Snackistan – the name for the tiny café stowed away in a corner of the treasure trove of Persian crockery, craftware and ingredients that is Persepolis – sports a princely 9.5 tables. So if you do manage to get one, stock up with heaps of glorious Middle Eastern meze and Persian sweets, courtesy of Mr. & Mrs. Shopkeeper (the latter of whom, Sally Butcher, has now written five cookbooks on the stuff).
Details: 28-30 Peckham High Street, SE15 5DT | Book on 020 7639 8007
–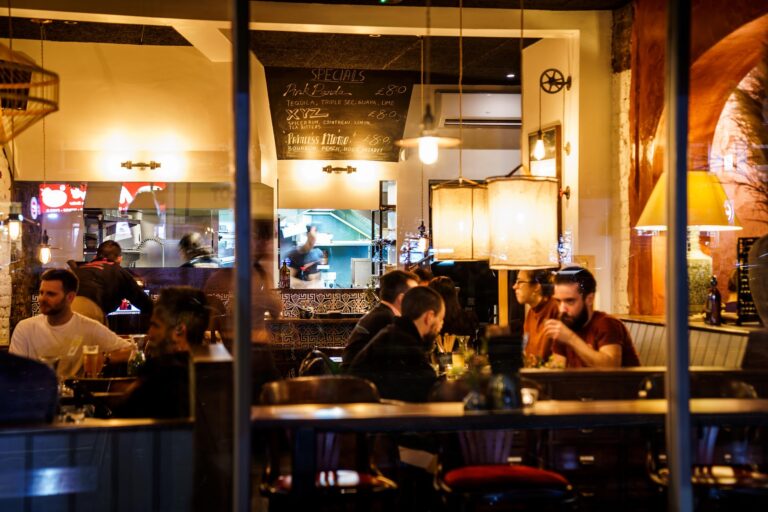 Take a bao.
Because you've just found the best Taiwanese bun spot south of the river… and it comes neatly packaged in a dinky space with whitewashed brick walls, dimmed industrial lighting, and a retro tiled bar serving up cocktails laced with yuzu and plum wine. And if you're after some more bao, well, there's bao s'mores for pudding – as well as bacon bao and kimchi pancakes as part of their bottomless brunch. 
Details: 293 Rye Lane, SE15 4UA | Book here
–
Housed in the Grade II listed former ticket office of Peckham Rye station, the Coal Rooms are now offering up a very different sort of fare. Specifically, quality hunks of meat charred over a coal-fired grill by former Smokehouse chef Sam Bryant, plus a hearty breakfast offering in tandem with local coffee smiths, Old Spike Roastery.
Details: 11a Station Way, Peckham Rye Station, SE15 4RX | Book here

---
Feeling thirsty after touring the best restaurants in Peckham? Take a look at our guide to Peckham's best bars