Yes, we're all sweating like a long-tailed cat in a room full of rocking chairs.
We get it.
But here's what you can do about it. To be precise, here are thirty – yes THIRTY – things you can do in London when the heat refuses to leave you alone…
–
1. Cool down on an ice cream crawl around Central London.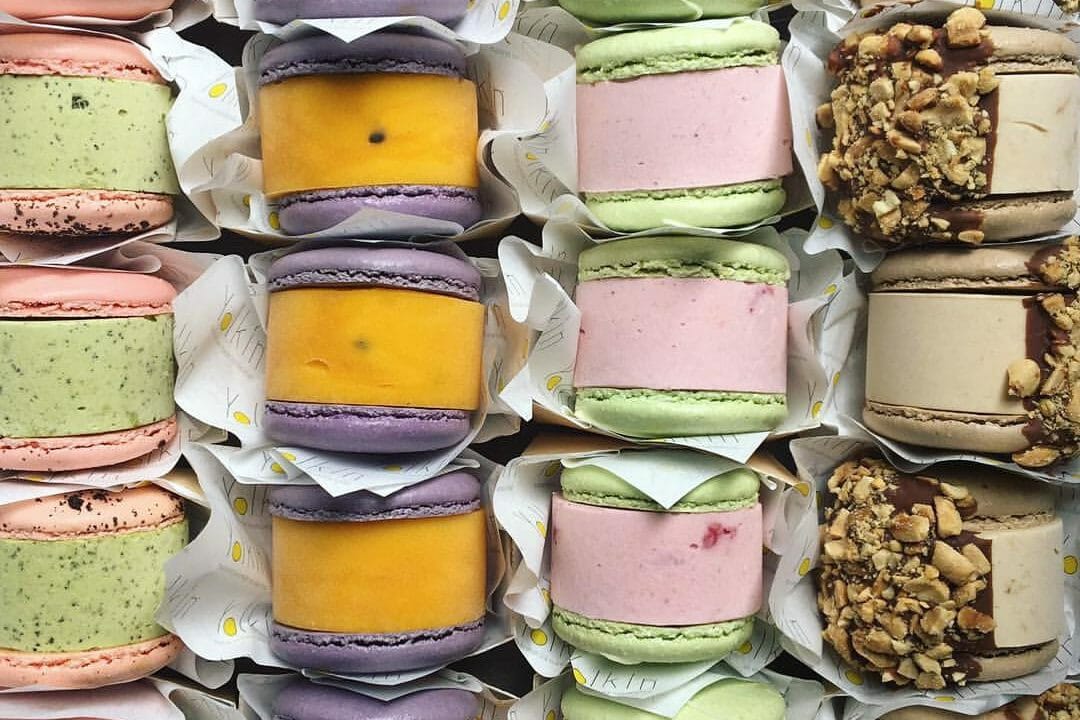 –
2. Order a frozen cocktail at one of the best rooftop bars in London.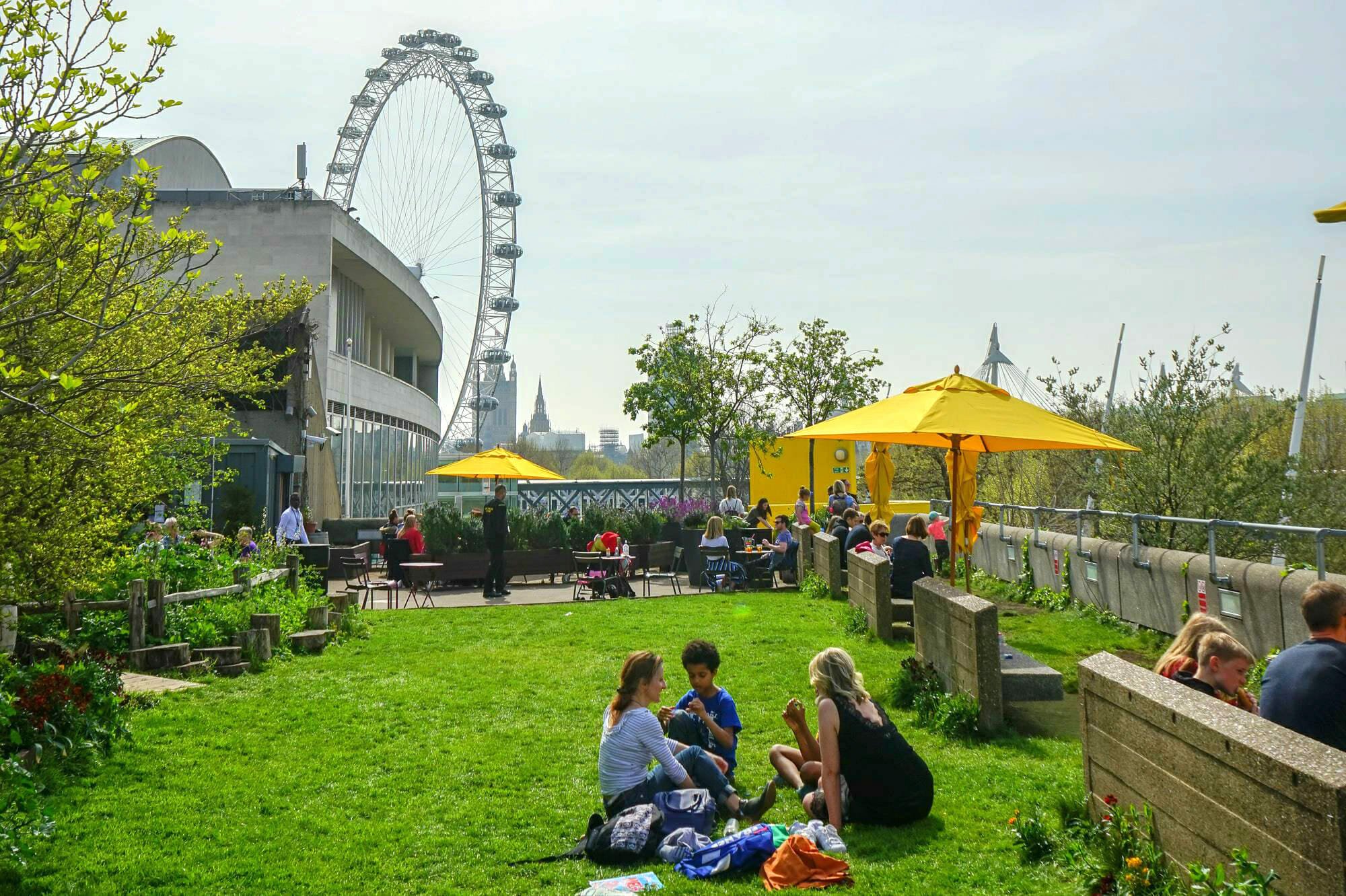 –
3. Let off some steam at a beautifully retro London lido.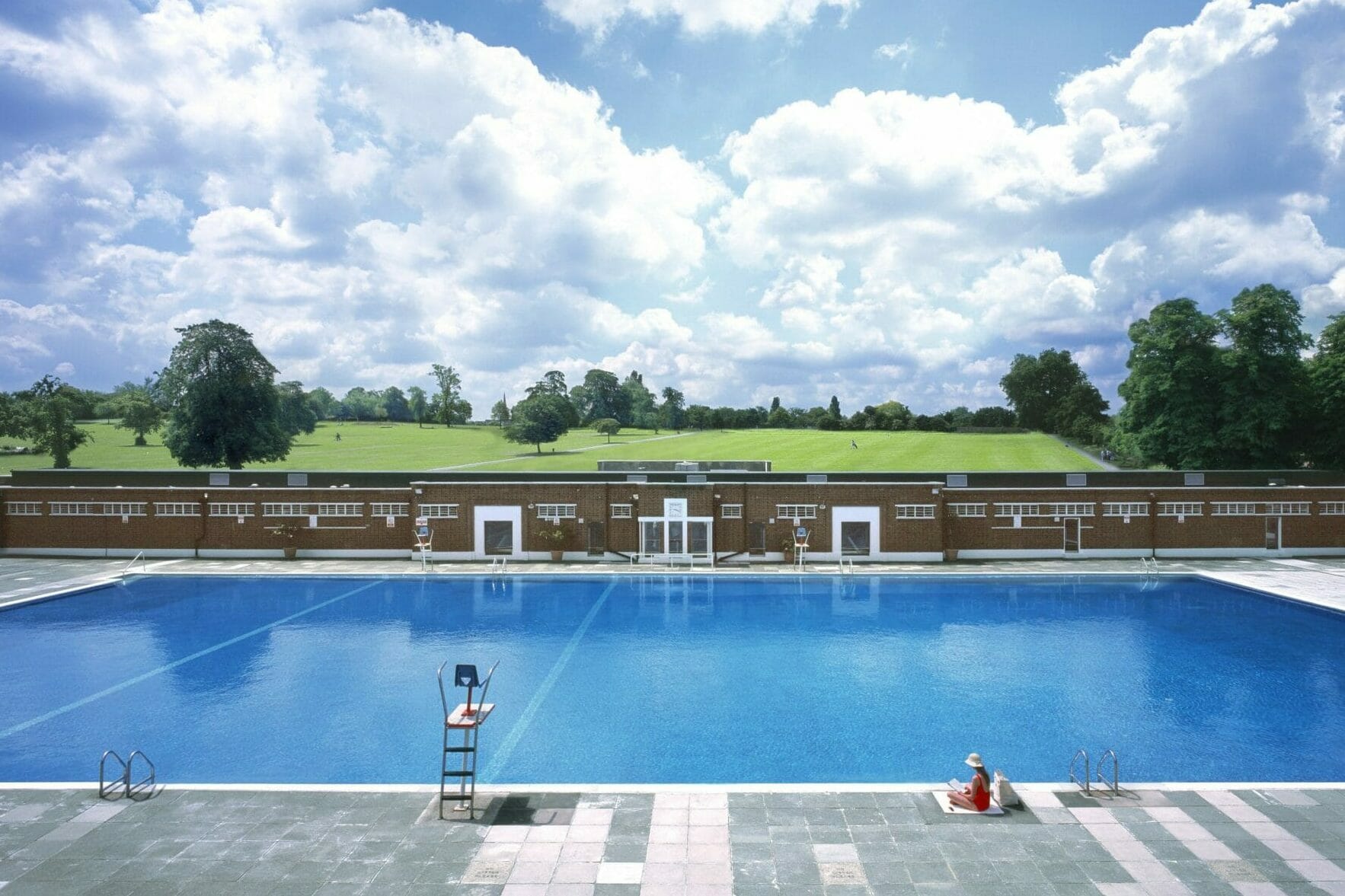 Book sessions here: Brockwell Lido | Parliament Hill Lido | London Fields Lido (download the Better app to book) | Charlton Lido (book via Better) | Hillingdon Lido (book via Better) | Park Road | Tooting Bec Lido (reopens 12th August)
–
4. Top up your t-shirt tan by the canal at King's Cross, with a scoop of raspberry ripple from Ruby Violet…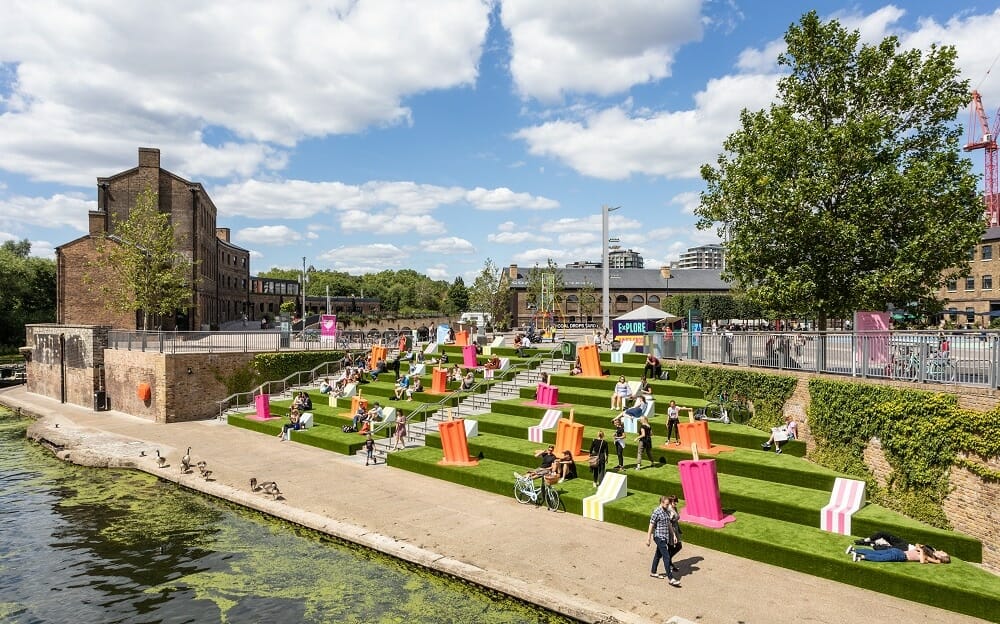 Then grill your own dinner on the terrace at Parrillan, or listen to live jazz outside at Notes (Saturday evenings)…
–
5. Sip a cider in the rooftop garden at quirky Spitalfields pub, The Culpeper.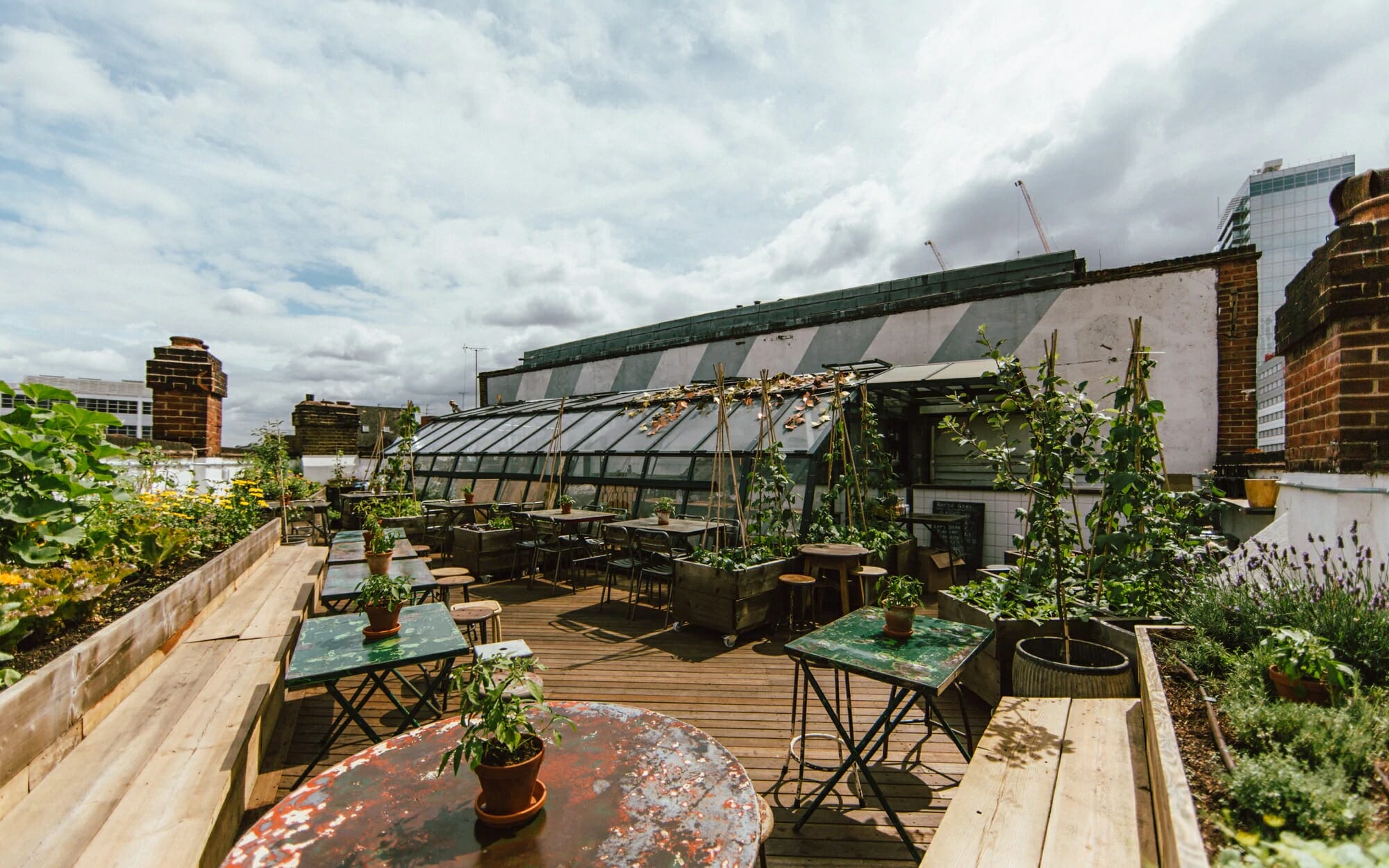 –
6. Find your zen by a peacock-inhabited waterfall at Kyoto Garden in Holland Park.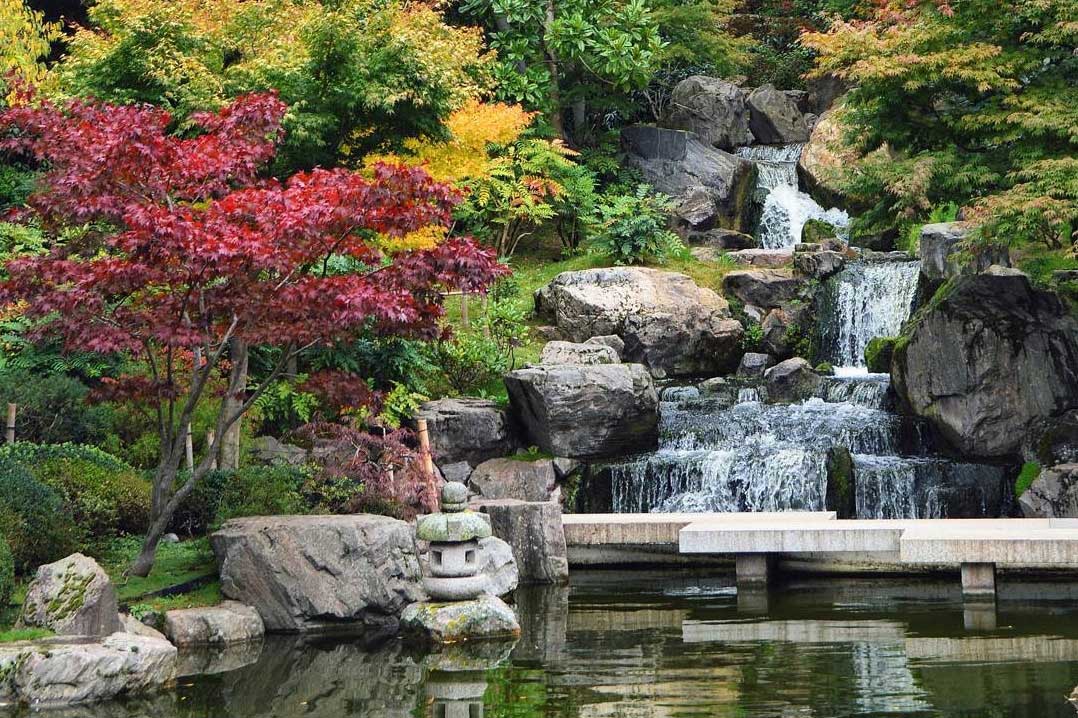 –
7. Get into a high-octane pedalo race.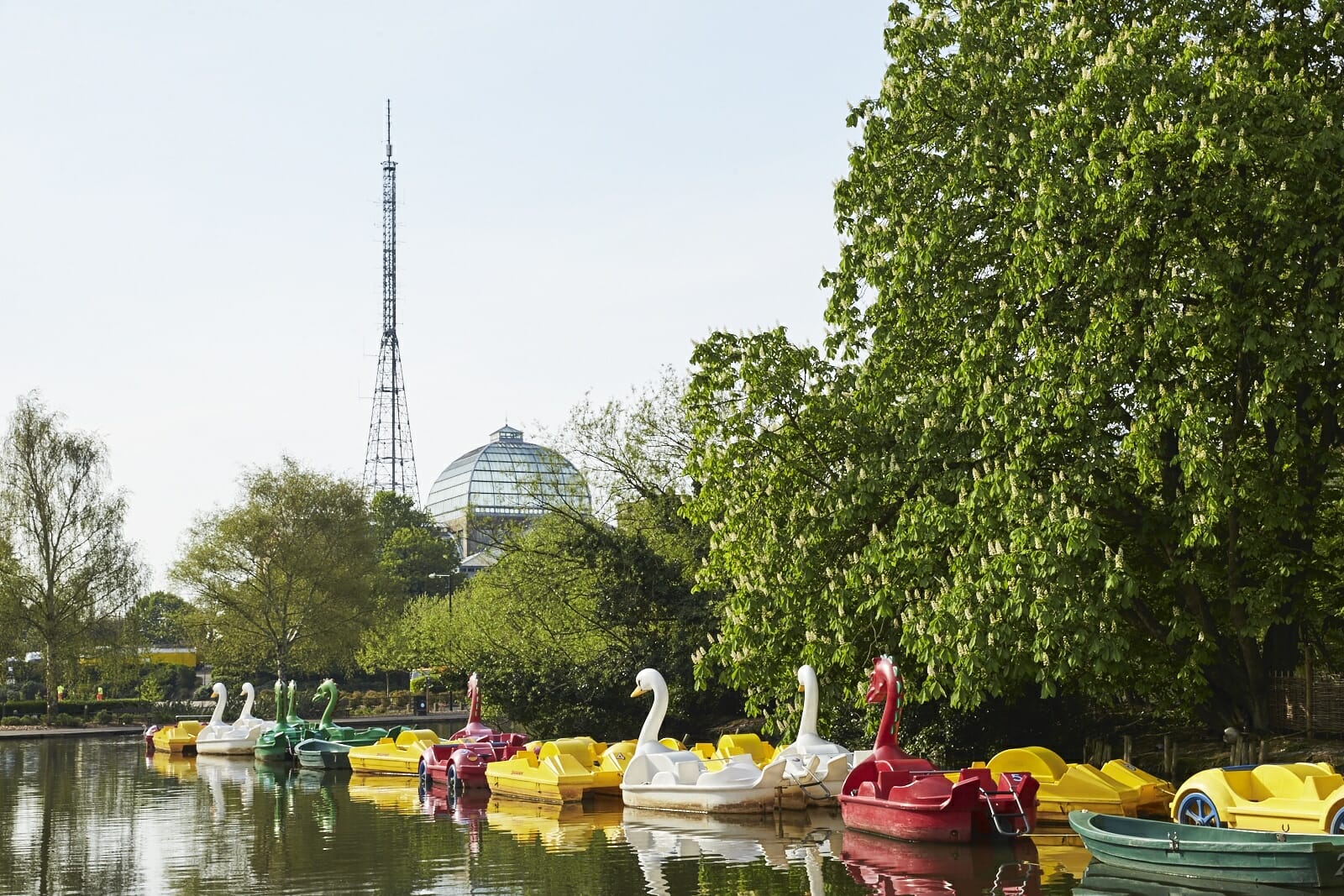 –
8. Watch a film, old-school style, at a drive-in cinema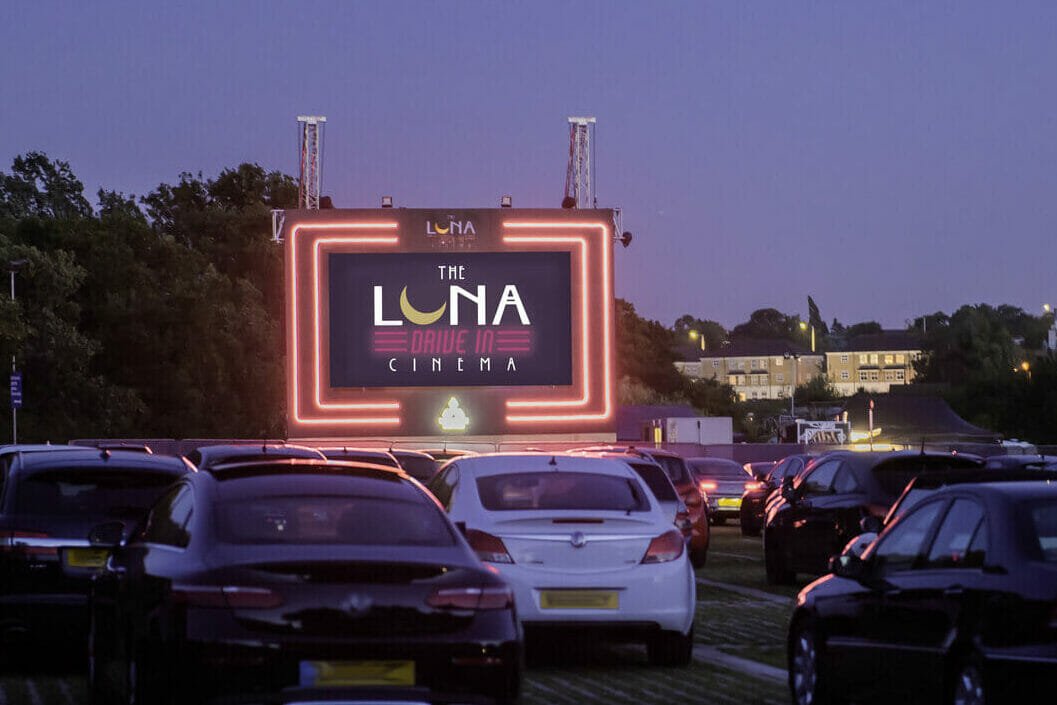 They'll even deliver food and drinks to your car on roller skates.
–
9. Cook a summer barbecue. ON A BOAT.
10. Take a trip to the Costa del Tottenham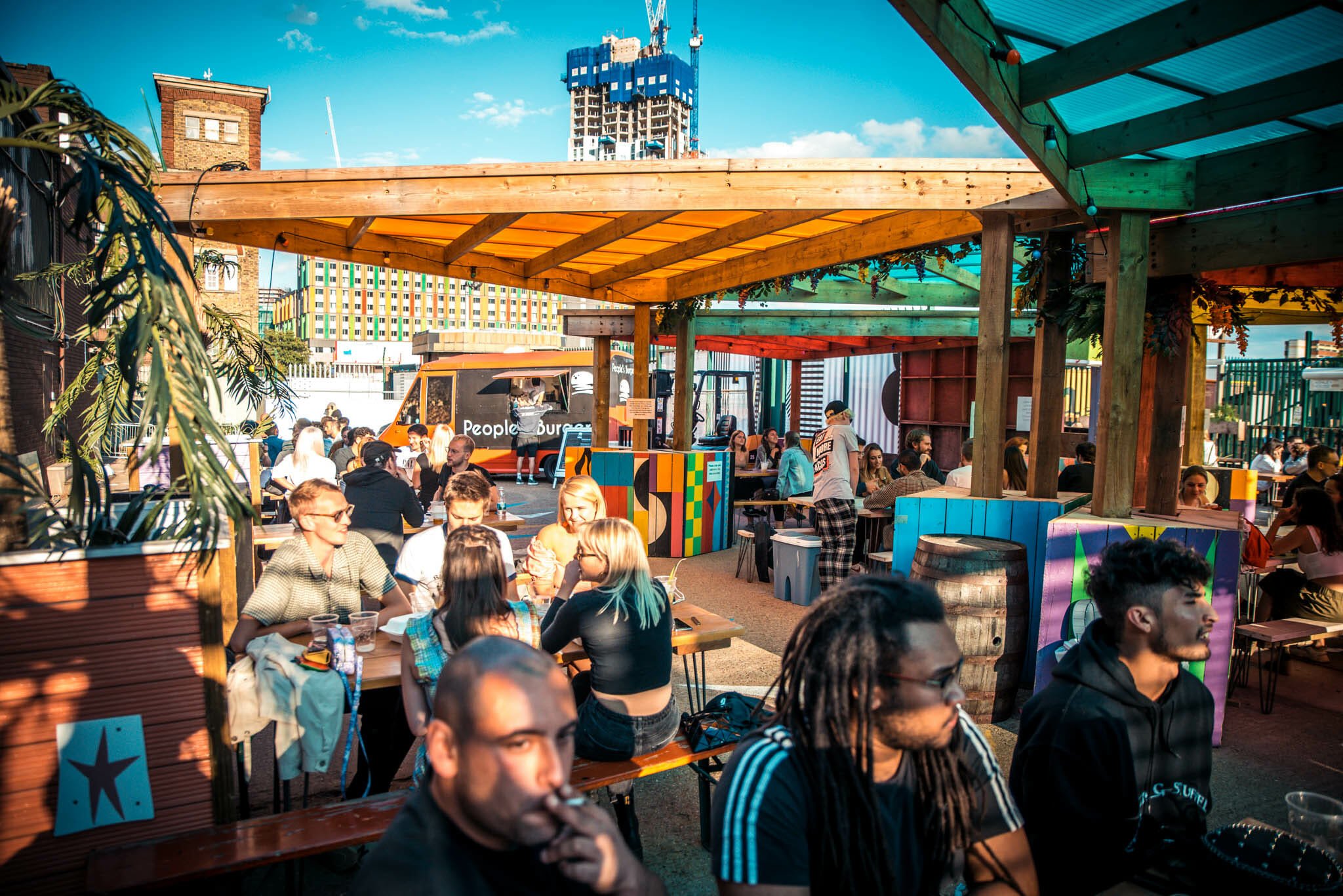 Sample the unique local delicacies of er, street food, craft beers and frozen margaritas.
–
11. Dine out in a completely car-free Soho or Covent Garden for the first time ever…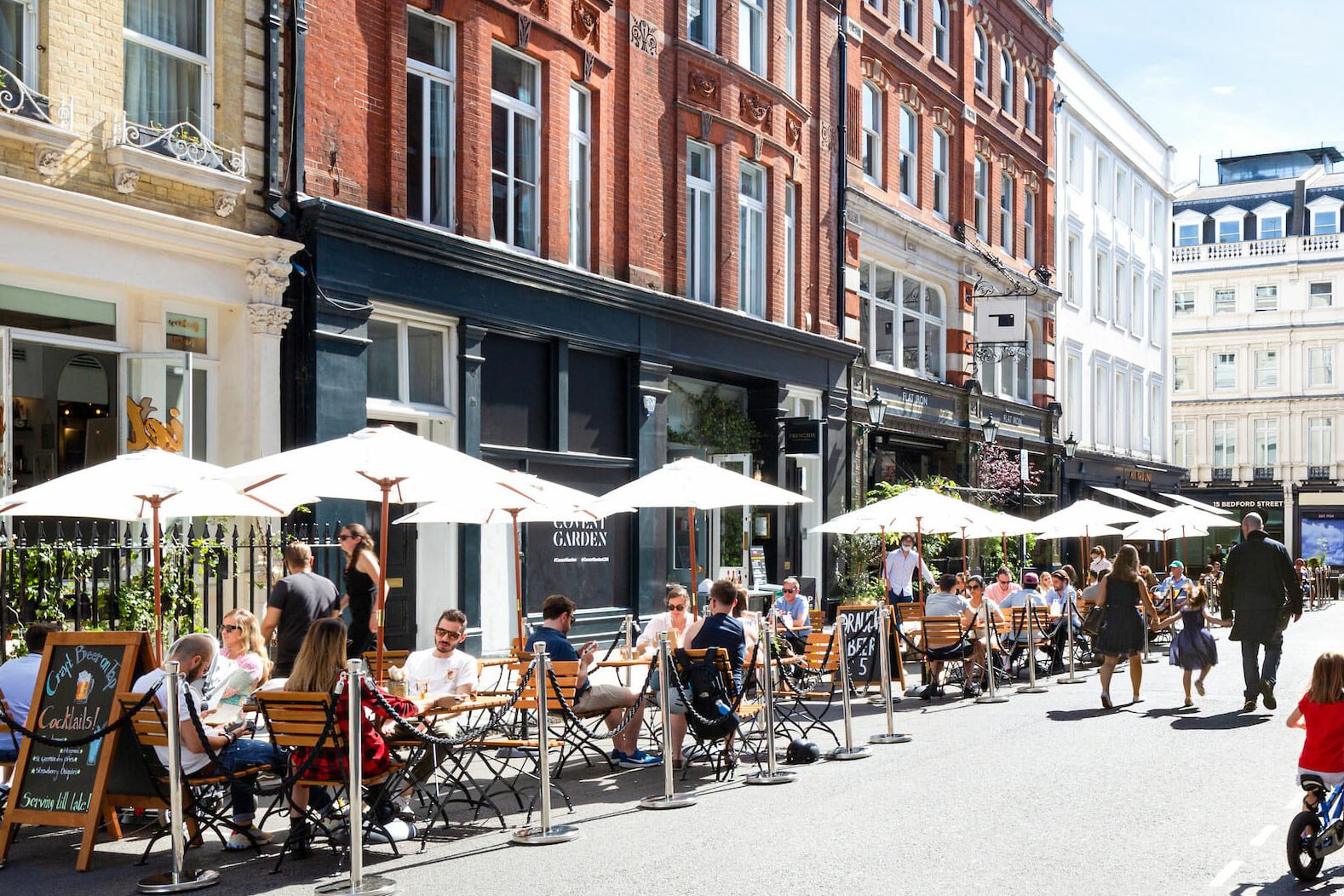 –
12. Strip off at Hampstead Heath and hit the swimming ponds.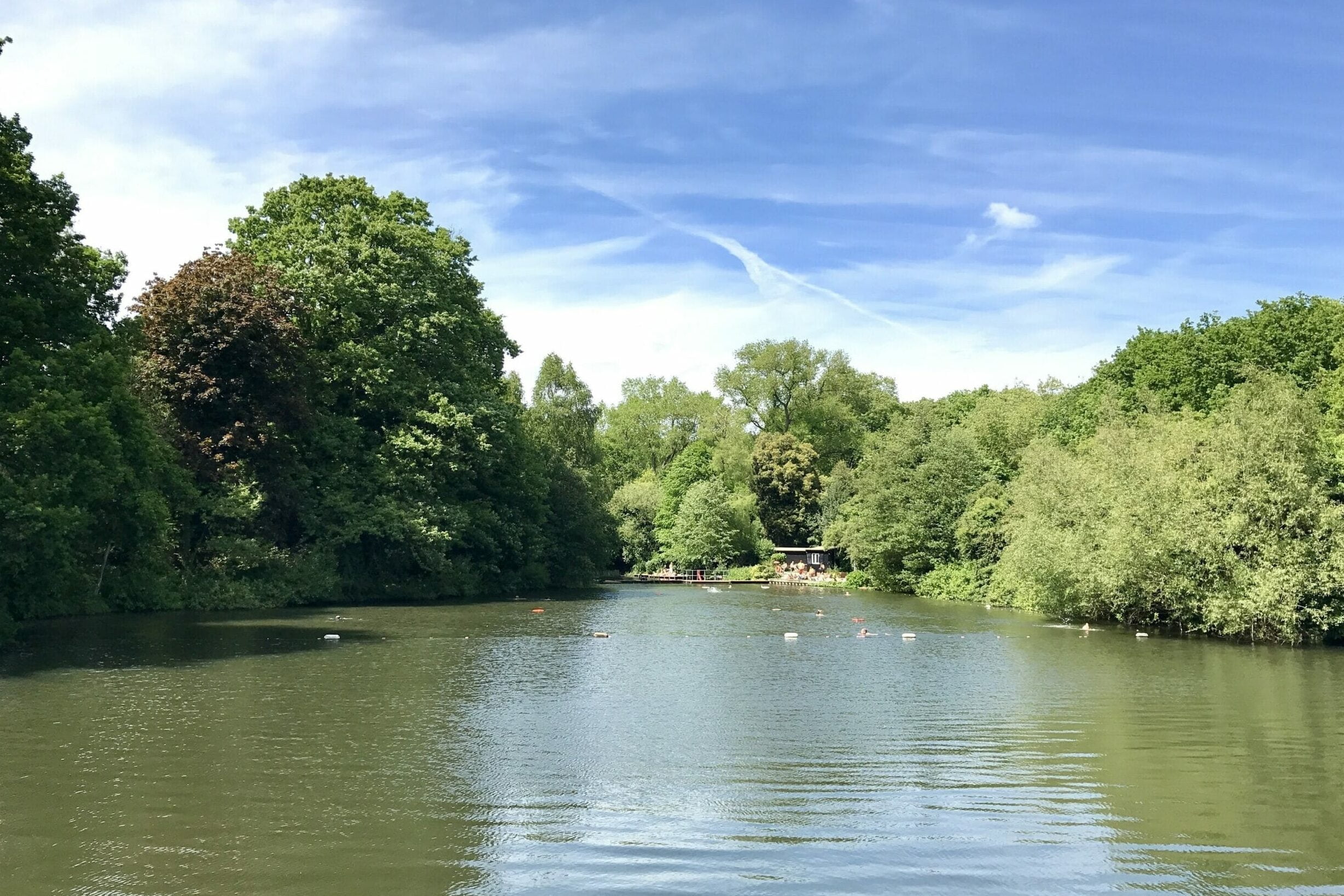 Booking fills up quickly – head here.
–
13. Hit London's food markets, build the picnic basket to end all picnic baskets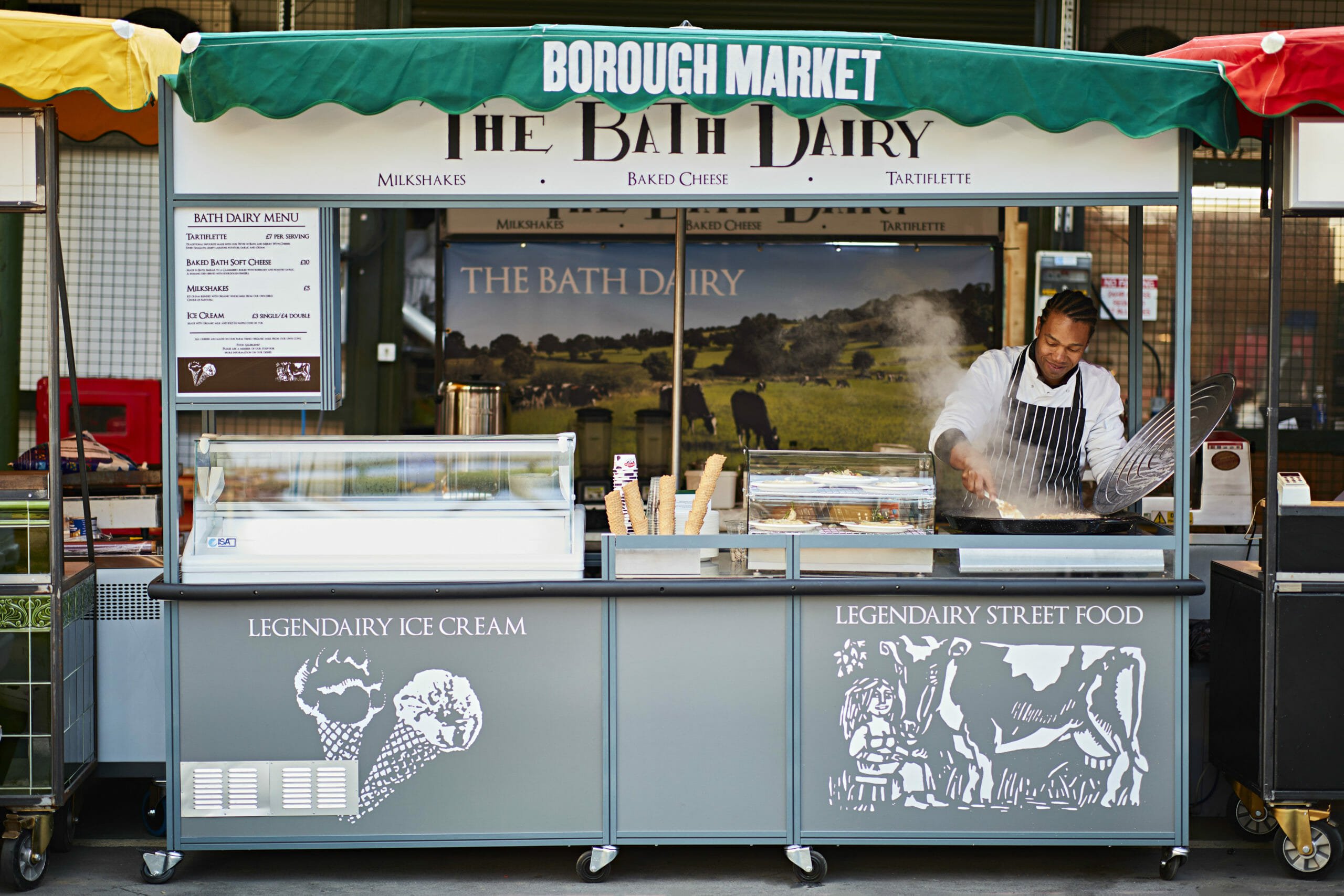 –
14. Break out a sweat on Plonk's new nine-hole crazy golf course.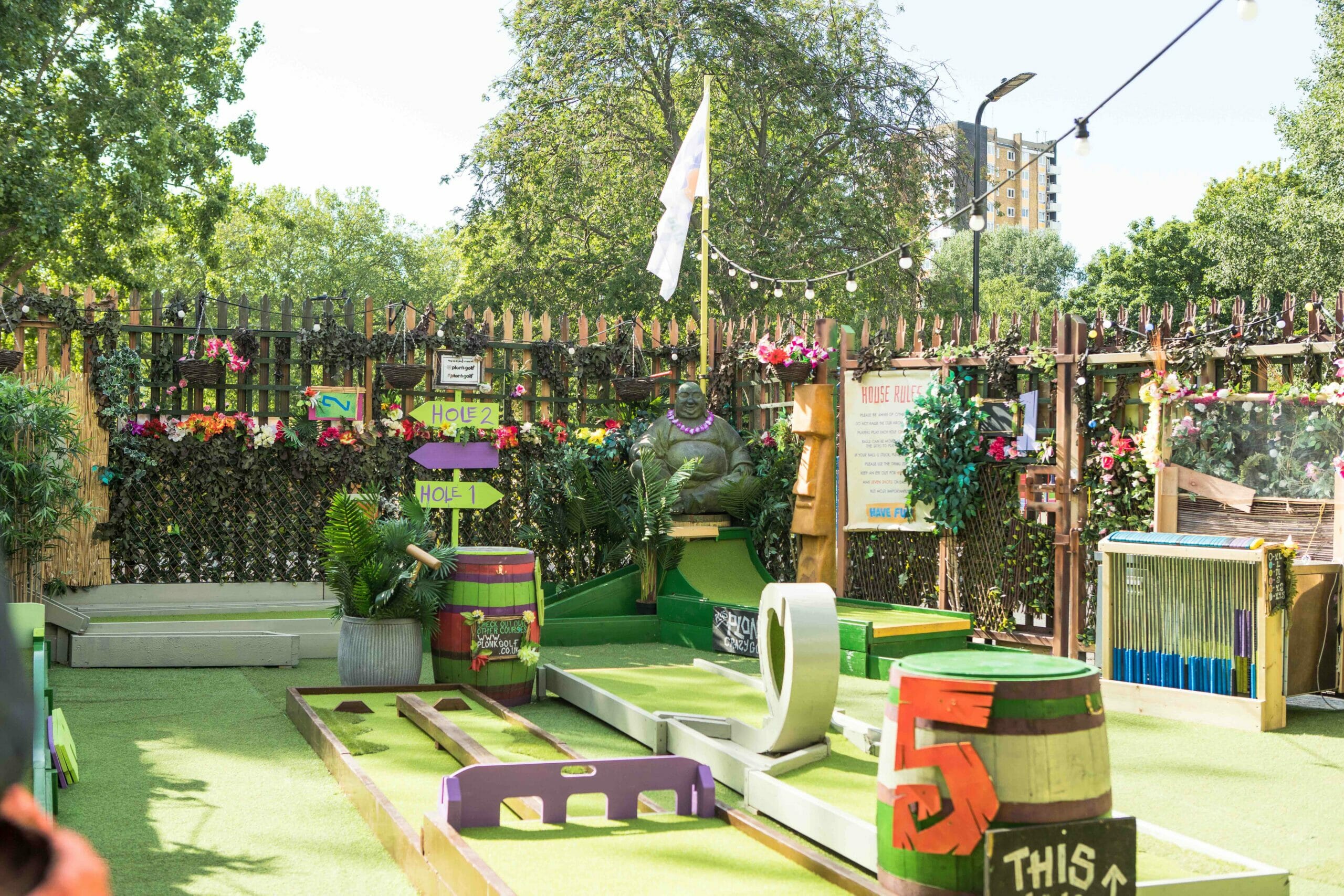 –
15. Rent a boat for the day, and picnic on the water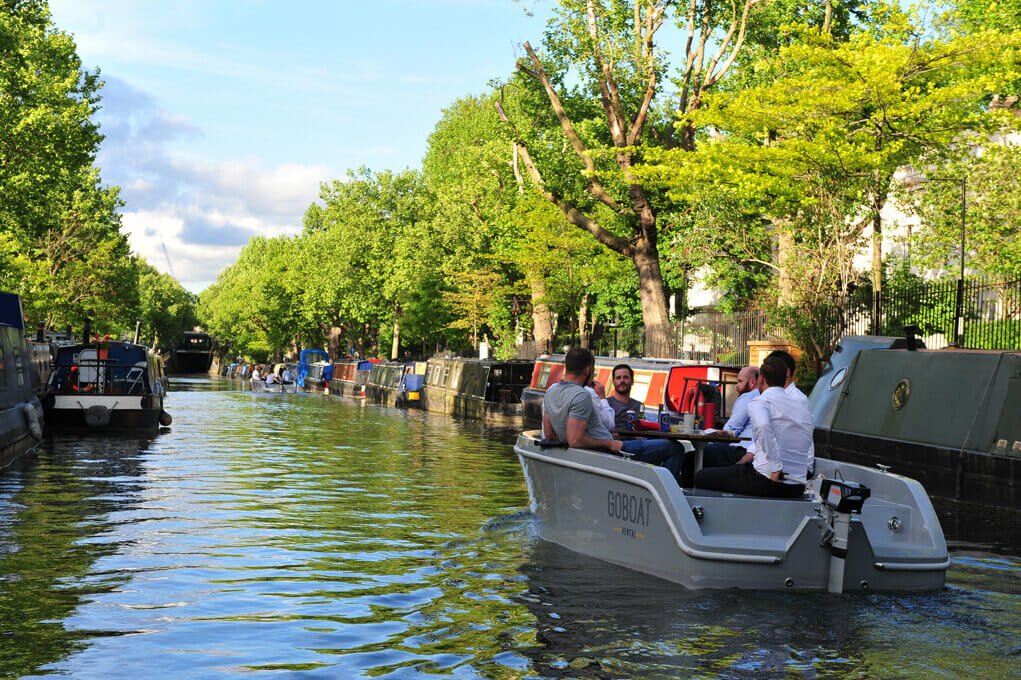 –
16. Eat seafood as the sun goes down at a (socially distanced) riverside supperclub
17. Take a dip in Stoke Newington's open-air reservoir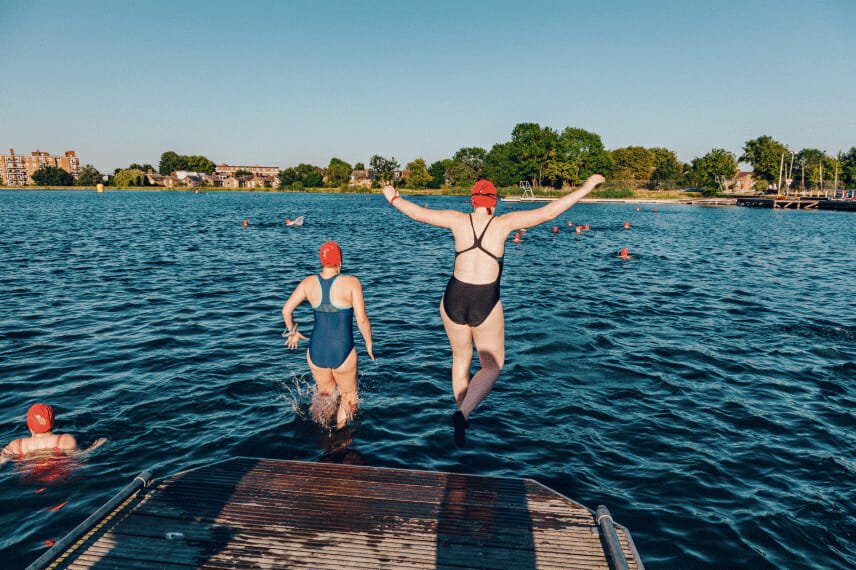 –
18. Pretend you're in Miami by playing shuffleboard outside.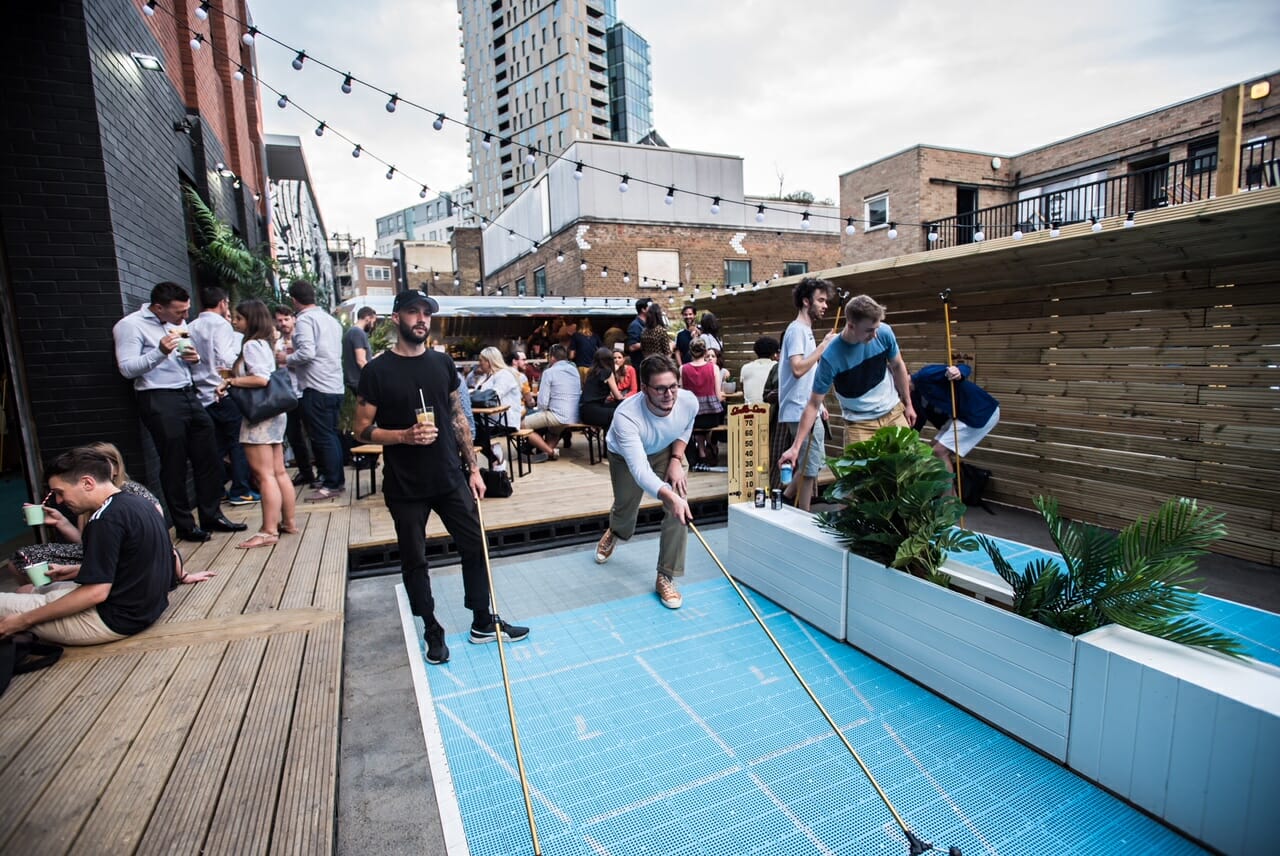 –
19. Cool off in London's only purpose-built swimming lake.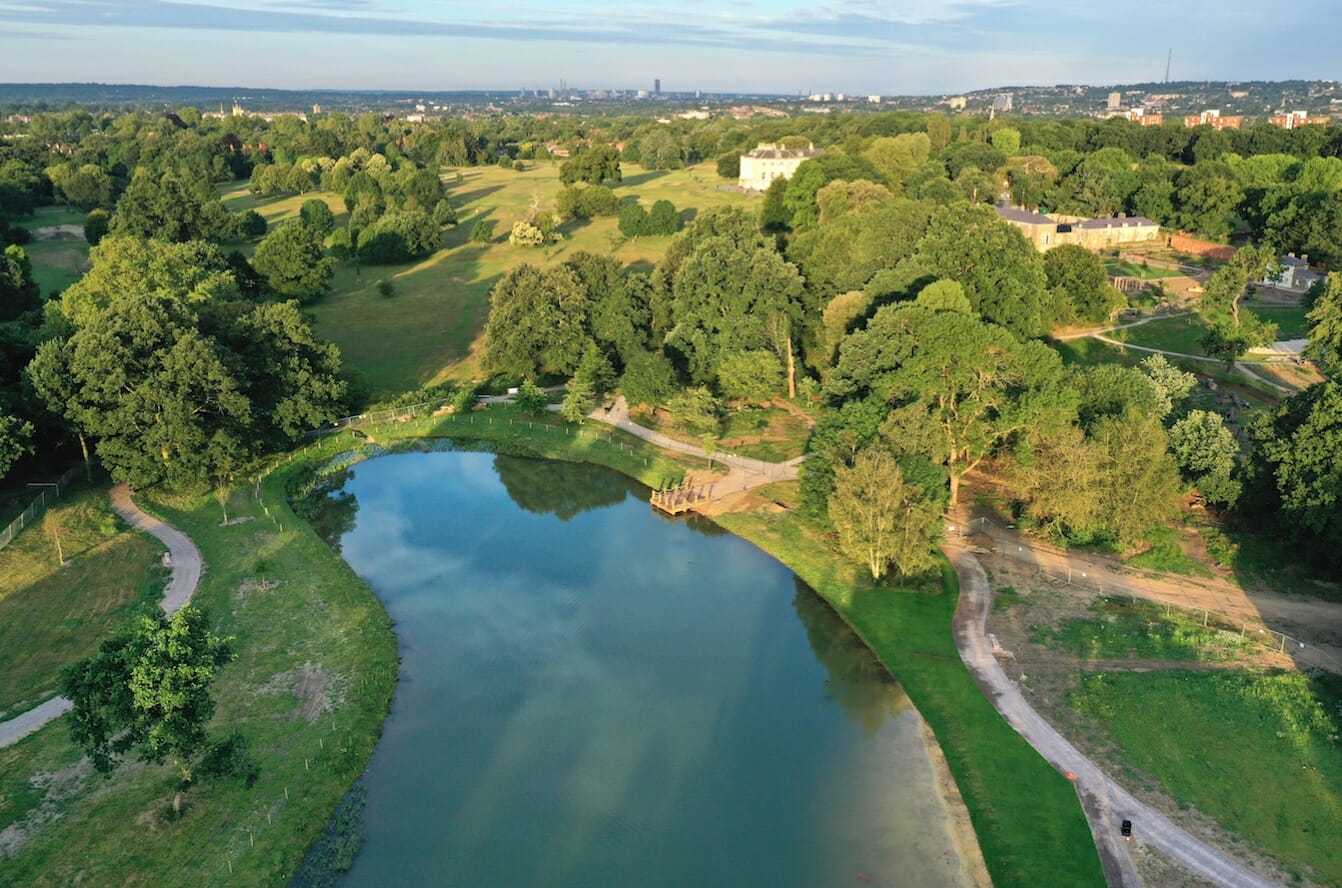 –
20. Kayak your way to a craft brewery along London's canals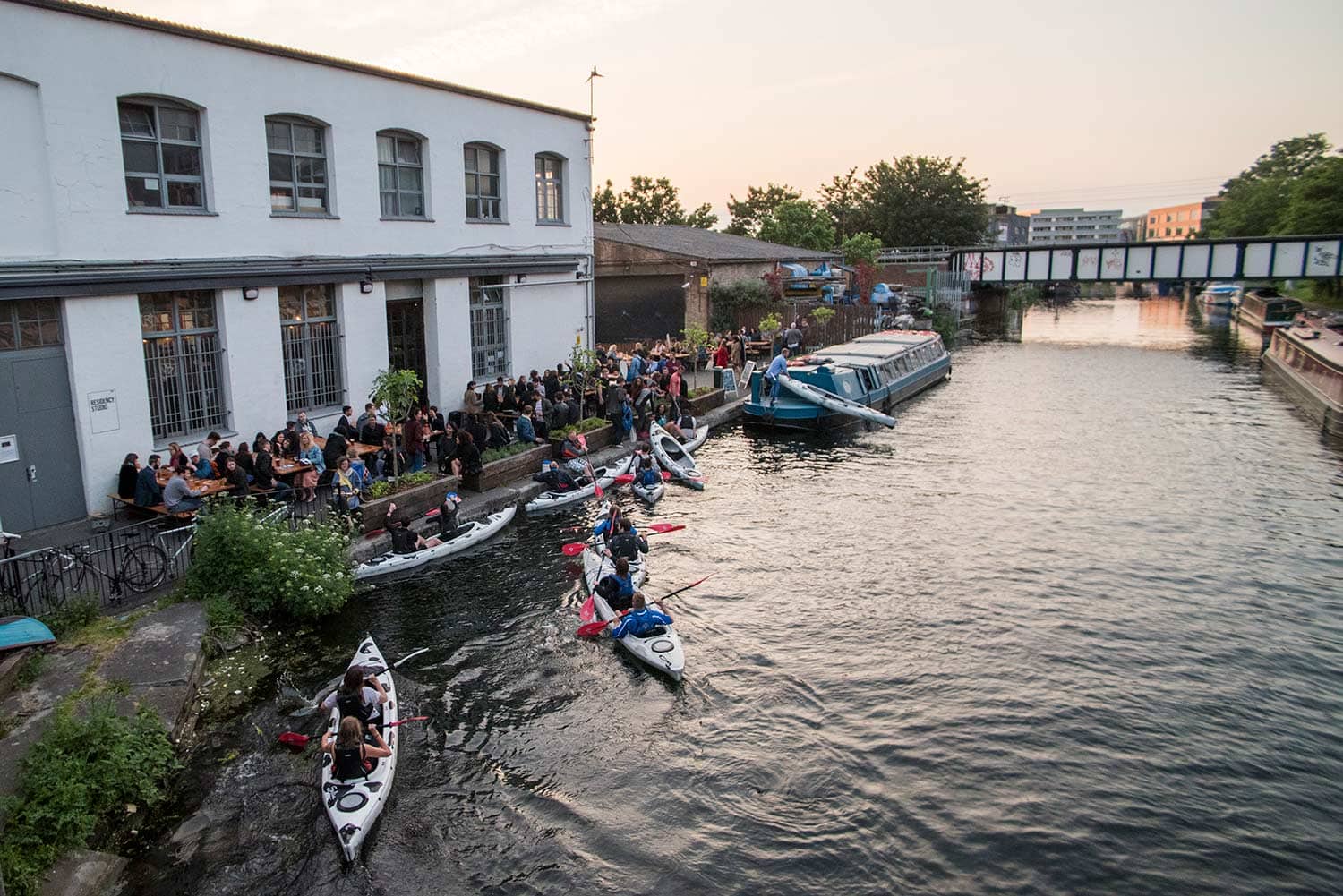 –
21. Listen to live music round a campfire by the river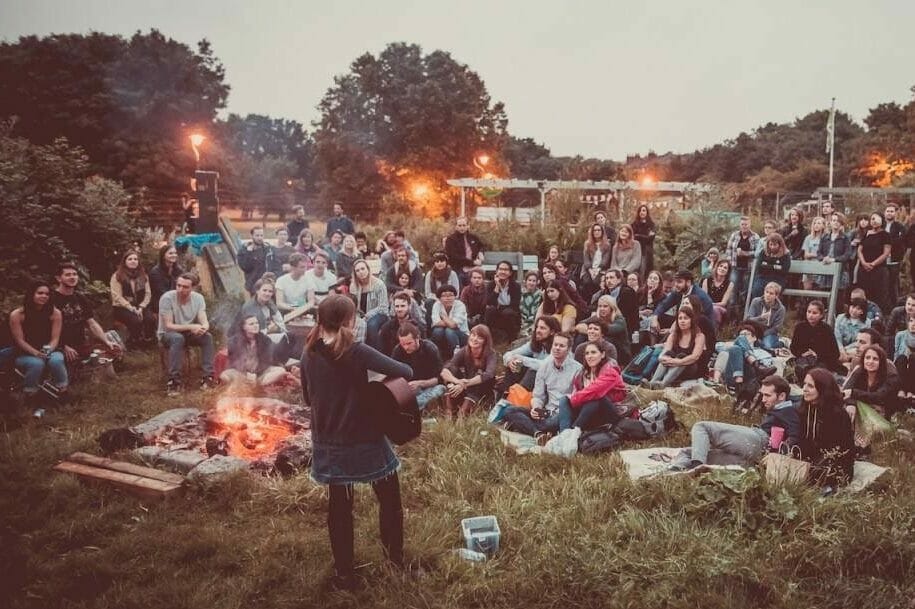 It won't be as busy as this, obv.
–
22. Dine al fresco on one of London's loveliest summer terraces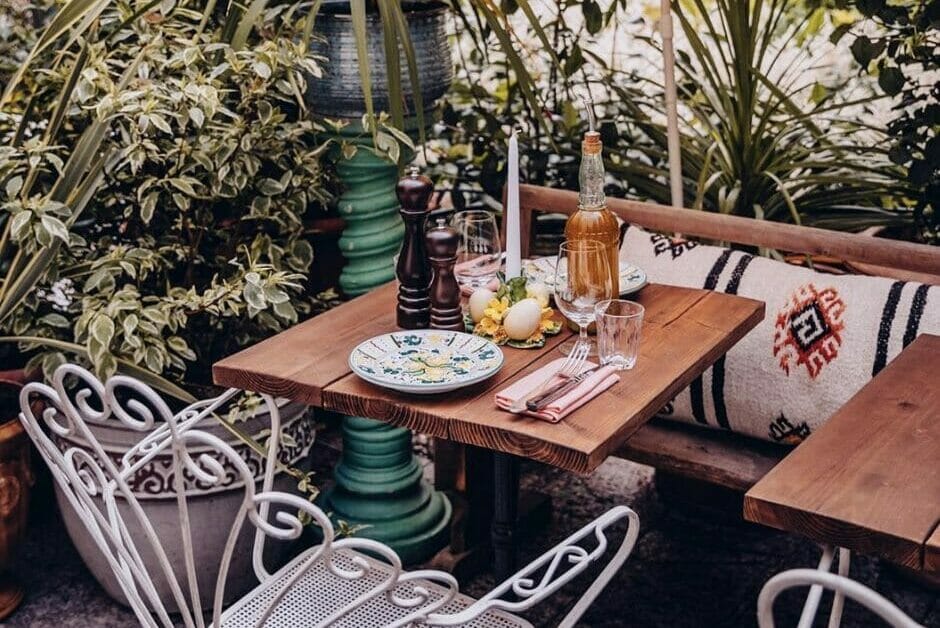 –
23. Book in a visit to Kew Gardens.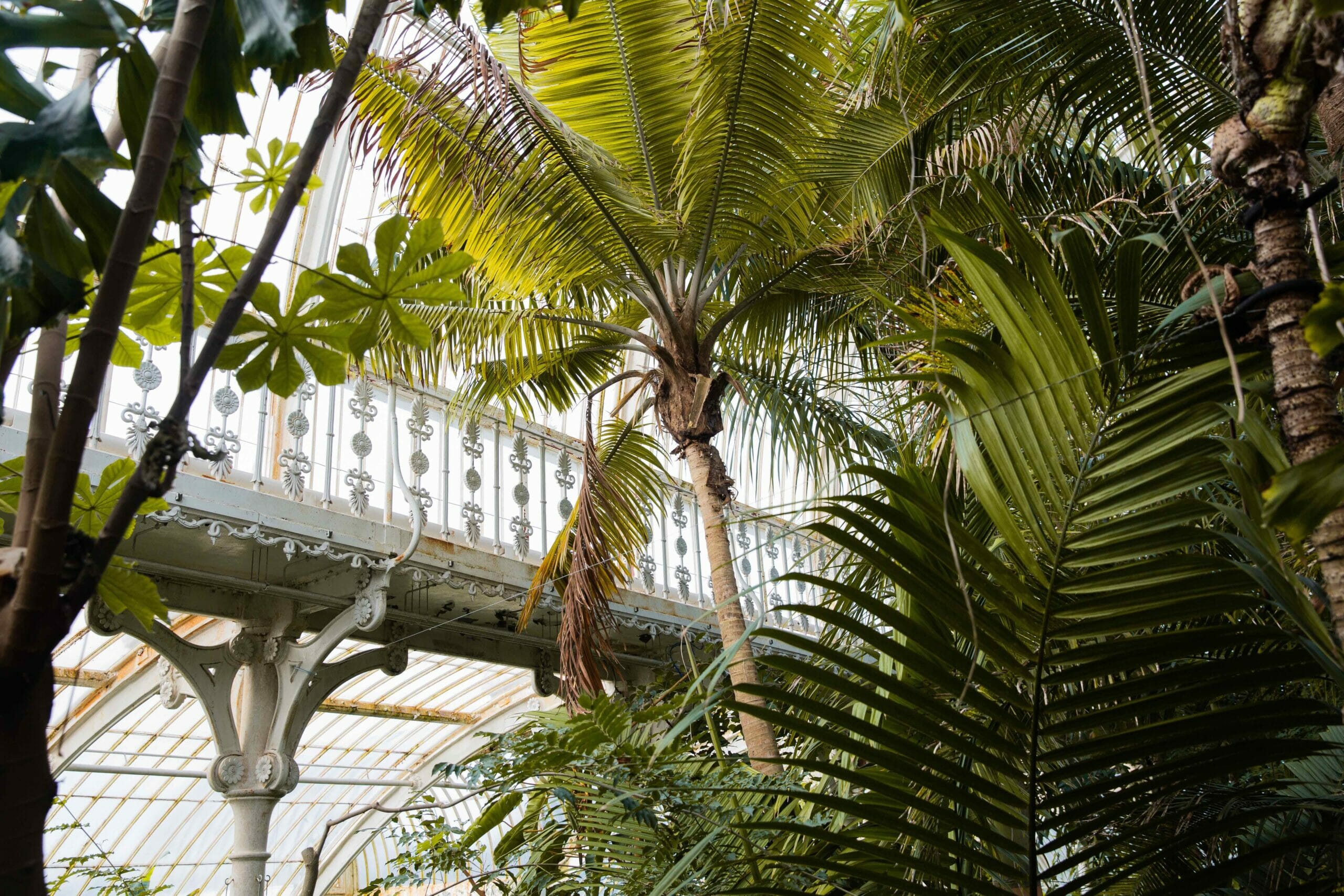 –
24. Listen to top comedians – for free – on Alexandra Palace's huge outdoor beer terrace.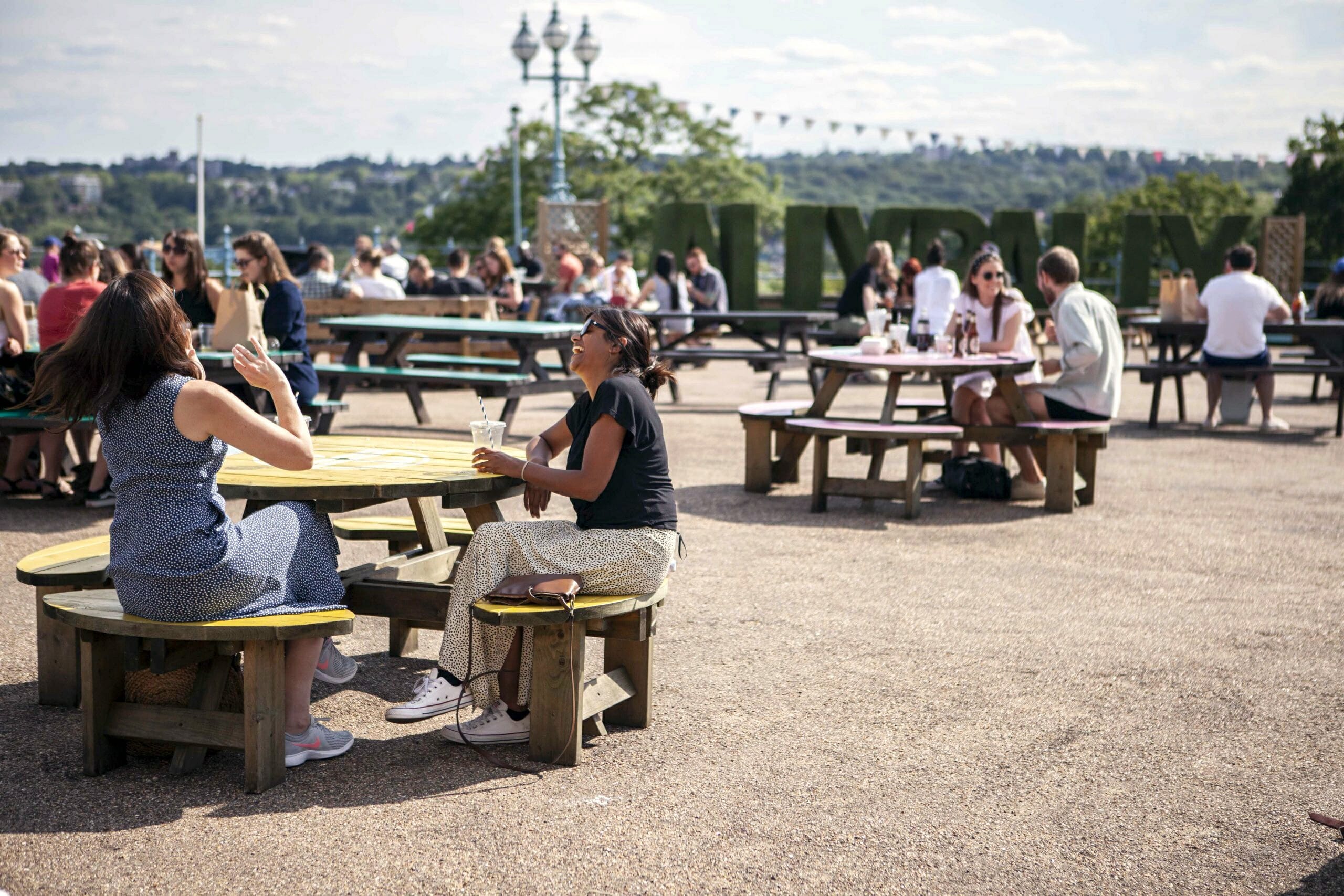 –
25. Take a break from the heat, and go ice skating instead.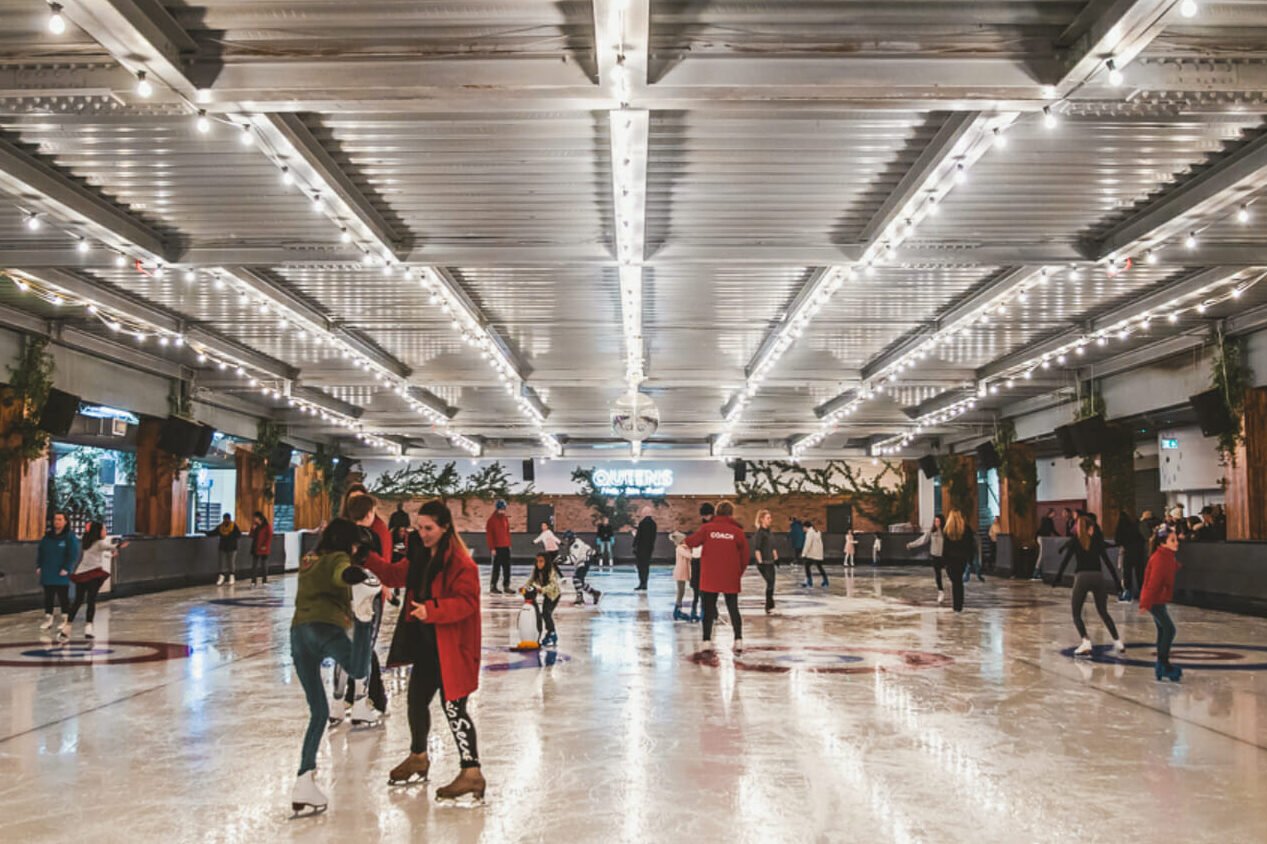 –
26. Watch theatre under the stars in the middle of Regent's Park.

–
27. Cook your own BBQ in a secret garden in Clapham.

–
28. Catch some rays as you float along the river… in a hot tub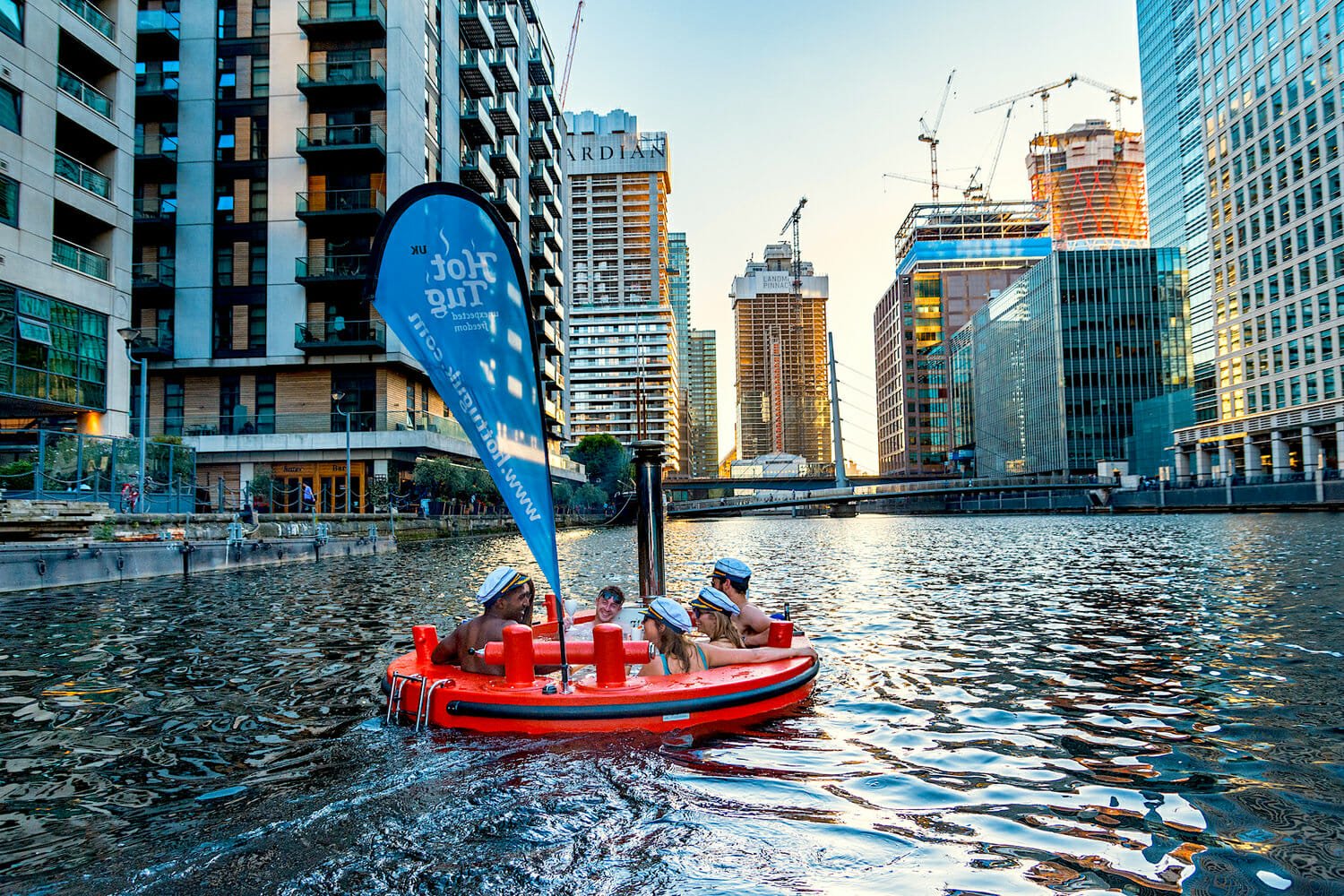 –
29. Make bottomless cocktails at festoon-lit tropical beach paradise, The Beach Bar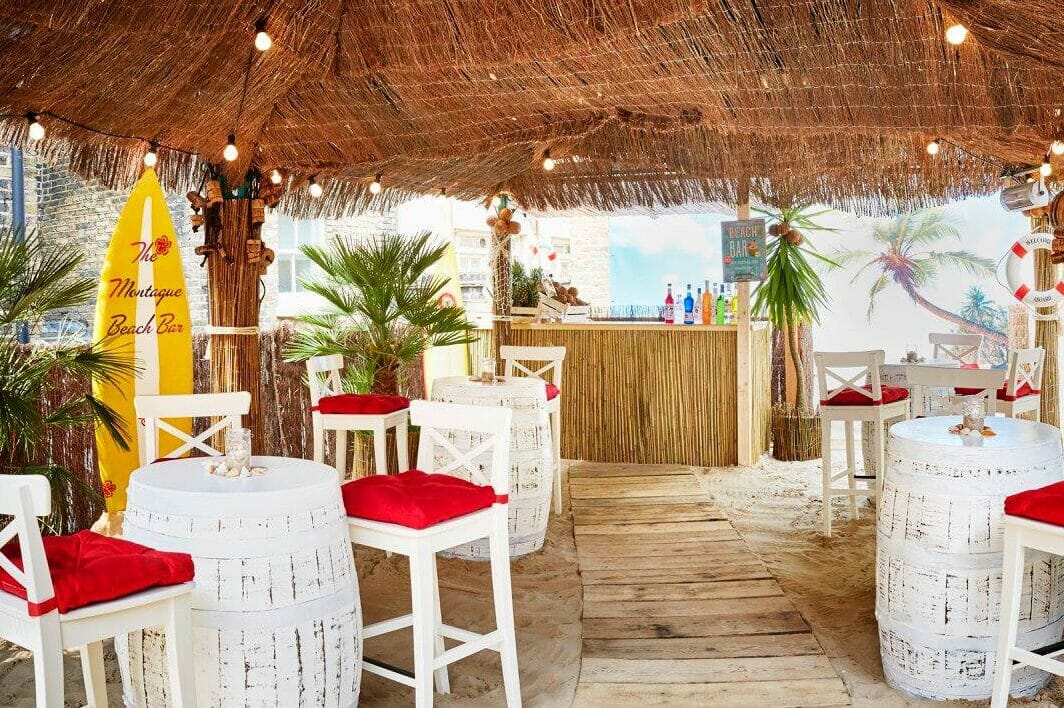 –
30. Watch the sun set while you sip negronis on the top of a multi-storey carpark at Frank's Cafe.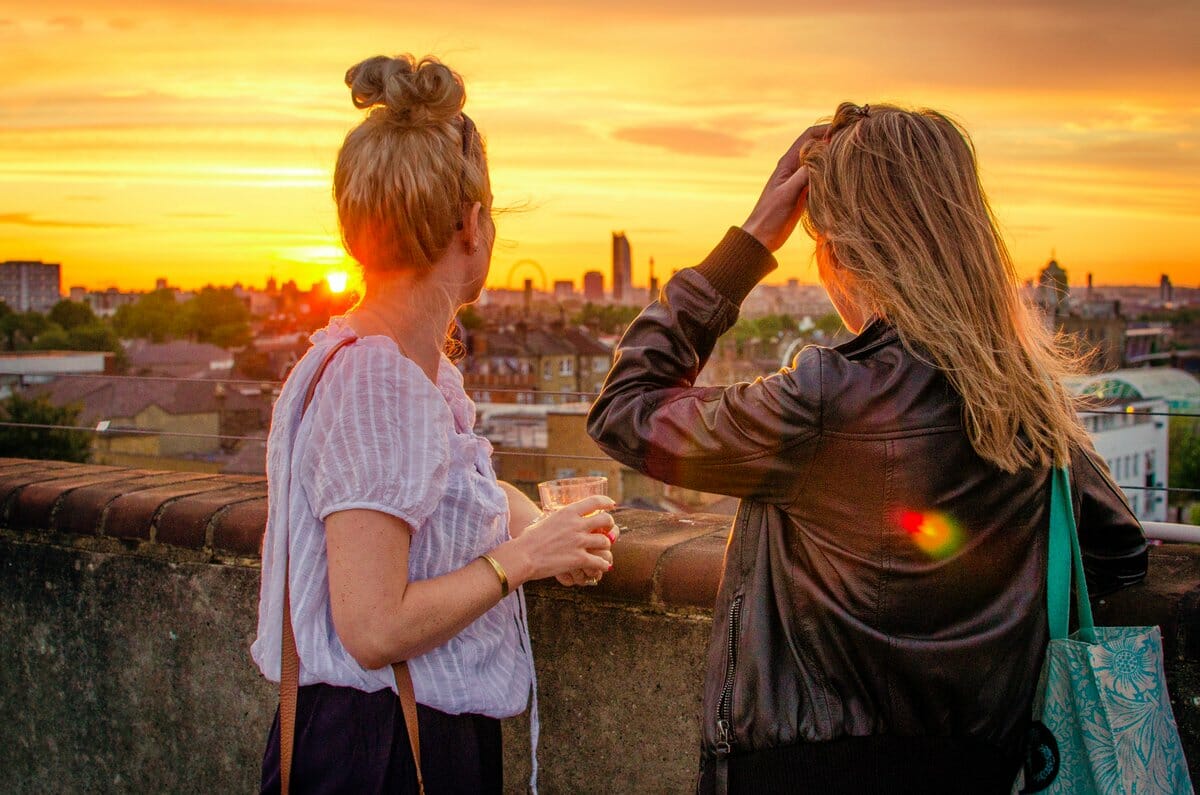 –
---
Looking for more ways to cool off? Take a look at our 100 London Date Ideas