Ah, Halloween.
The kids get dressed up for sweeties, the grownups get dressed up for Instagram, and pets get dressed up because they don't have a choice.
But it's London's venues we're interested in here – the ones who get dressed up by brushing away the cobwebs so that they can add spooky decor like, um, cobwebs. Because it's at those places that the very best Halloween events are taking place, and we have the pick of the lot right here…
London Month of the Dead | Tarantulas, Victorian séances, Halloween banquets…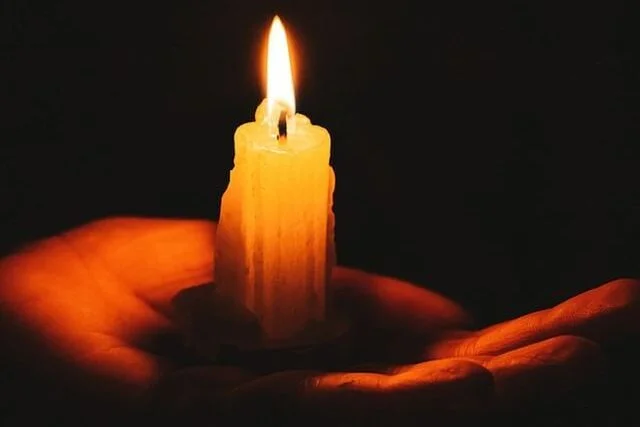 London Month of the Dead has been… resurrected. The annual series return for October with a line-up of nearly fifty mysterious and macabre events to choose from, many of which take place within the city's 'Magnificent Seven' Victorian cemeteries themselves (and none of which involve knocking on strangers' doors and demanding sweets). Expect tarantulas, classic horror movies, talks on executions, Victorian séances, Halloween banquets, and a Poe-inspired ball across four floors of a members' club in Soho…
Details: Throughout October | Across London
–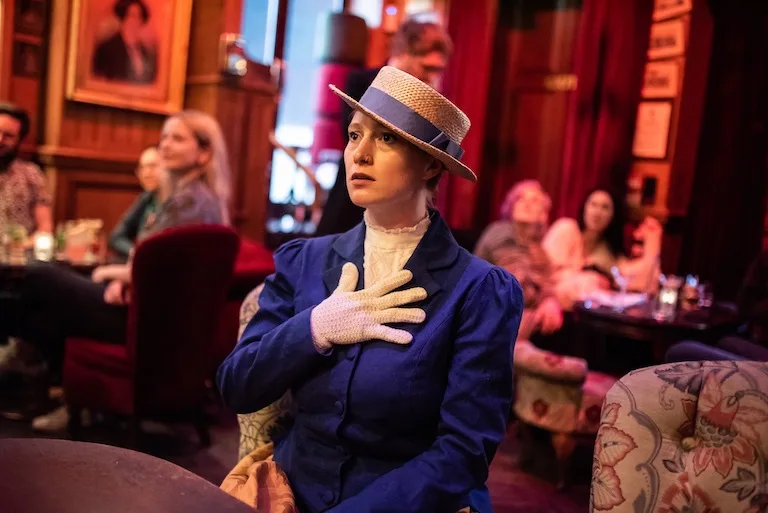 A murder mystery at Mr Fogg's? It doesn't take a detective to figure out that it'll probably be quite fun. After the poor sap who plays the victim is murdered, you'll have an hour to interrogate the various suspects, all while getting unhelpfully drunk on the cocktails they keep playing you with. There are two mysteries to do – expect twists in both of them, and an appropriately Halloween-y theme.
Details: Saturdays in October | Mr. Fogg's Residence, 15 Bruton Lane, W1J 6JD | £60pp
–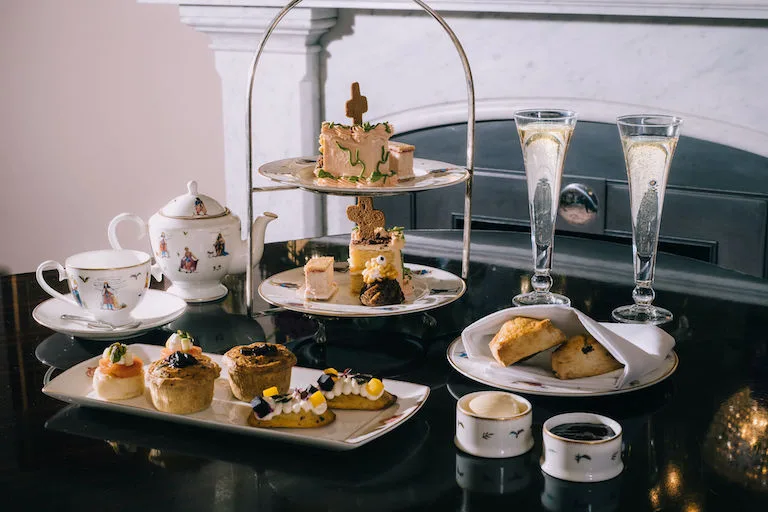 Not only can you eat super-gross eyeballs and gravestones (made by Lily Vanilli) at the Theatre Royal's new afternoon tea, but this Halloween they'll also take you on a ghost tour of the theatre itself which, they assure you, may well make you eject that afternoon tea in quite an undignified fashion.
Details: 16th- 31st October | Theatre Royal, Catherine St, WC2B 5JF | £59 (afternoon tea- book here), £30 (ghost tours – book here)
–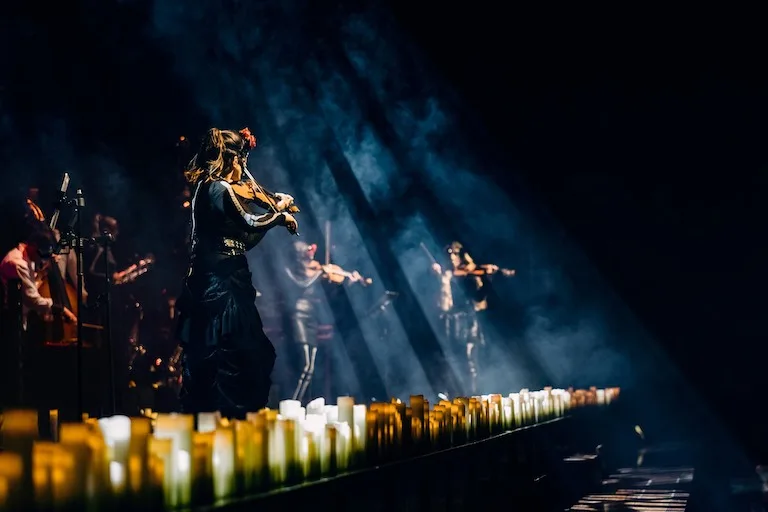 This is a rock concert… only, instead of, ugh, lame guitars they have VIOLINS, and instead of passé electric lights they have CANDLES, and an entire miniature MOON dangling above them. It doesn't get much more metal than that.
The people behind this genre-bending, energetic, eerily spooky affair are called the Rock Orchestra. They're a chamber orchestra who specialise in all-new arrangements of classic rock & metal tracks, all the while bathed in the flickering light of a sea of candles, and dressed in vivid Day of the Dead-style costumes, with their faces painted in spookily theatrical makeup. In terms of pure atmosphere, they've nailed it so hard they almost broke the hammer. And they're playing a gig in Shepherd's Bush for one night only on October 19th complete with an entire miniature moon…
Details: 19th October | O2, 211 Shepherd's Bush Green London W12 8TT United Kingdom | £40+
–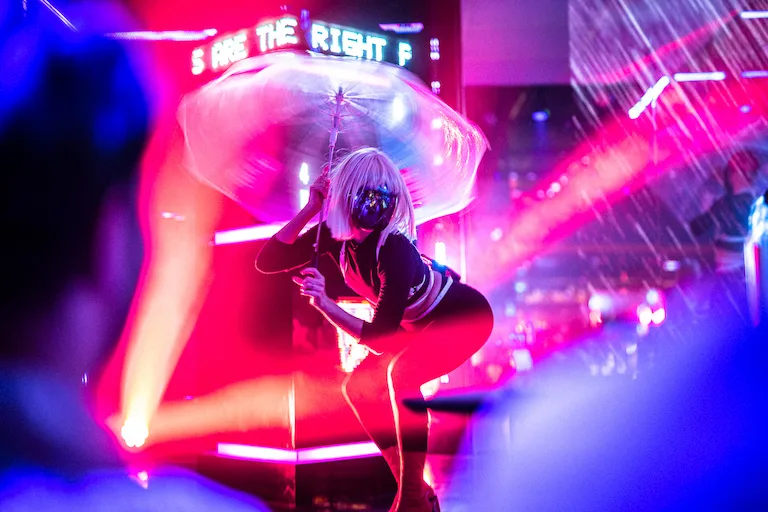 On any normal night, Hijingo is a fairly overwhelming sensory assault – but on Halloween, they're dialling it up to 11, and creating a kind of cool dystopian cyberpunk hellscape. With bingo. Expect lots of fun & games, and a chance to win a European holiday.
Details: 20th – 21st, 26th – 31st October | 90 Worship Street, Ec2A 2BA | £12+
–
The Descent | COLAB Theatre's latest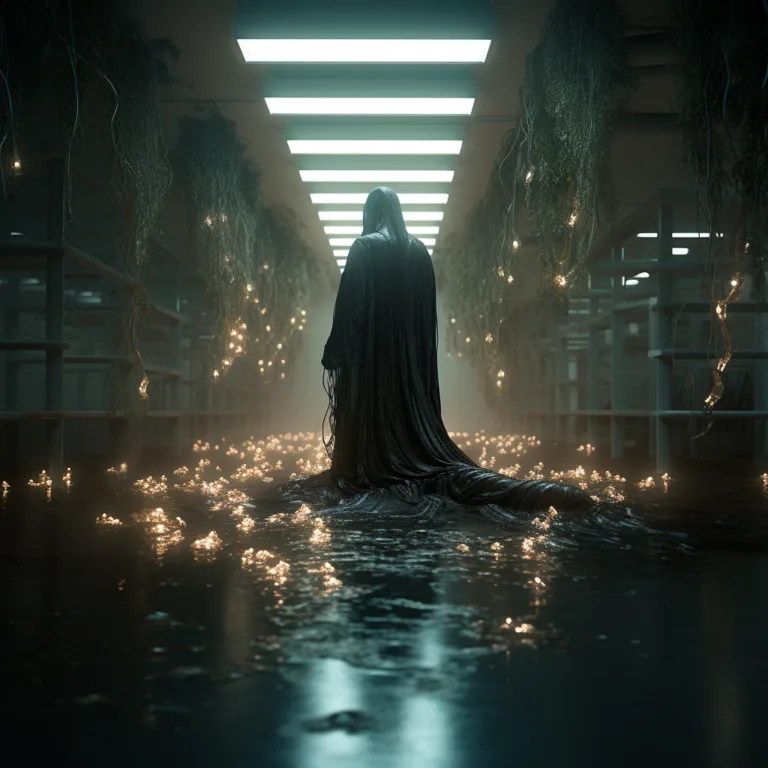 COLAB's new immersive theatre space is hell on earth. And we mean that as a huge compliment. The talented crew behind Crooks, Hunted and Montagues and Capulets are christening the venue with a new show set in the dark, shrouded underworld of Greek mythology… just in time for Hallowe'en.
And Nudge Members can find out for themselves, thanks to a pair of exclusive shows on 24th & 25th October, with 40% off tickets (£16.80 rather than £28)…
Details: 20th October – 18th November 2023 | COLAB Bankside, 46 – 48 Park Street, London, SE1 9EQ |  Tickets cost £28, and can be booked here.  (NOTE: Nudge Members are able to book into two exclusive nights on 24th & 25th October, with 40% off tickets – check the Members' box on this page for details.)
–
Truly, Jack the Ripper | A one-man show all about a one-man crime spree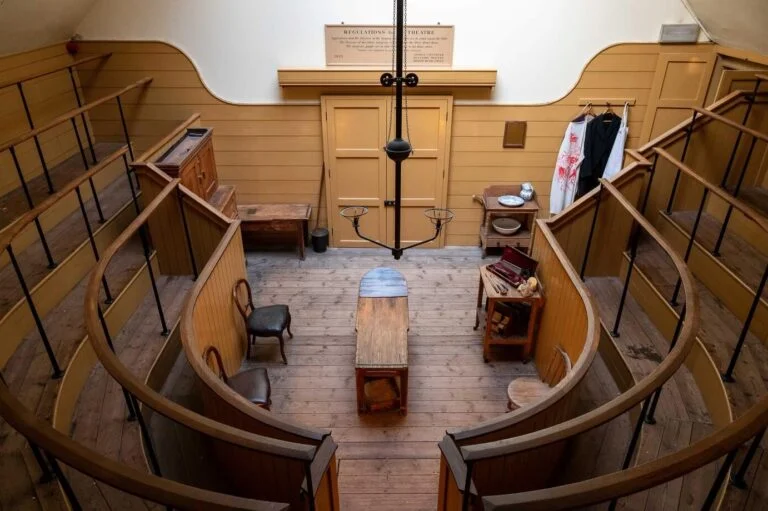 If anywhere in London is haunted, it's probably going to be the place where hundreds of surgeons performed thousands of amputations without the benefit of anaesthetic for a couple of centuries, and where the fatality rate was breathtakingly high (almost half, in fact): The Old Operating Theatre. So, with a little quick mental maths, you'll be joined by roughly one bajillion ghosts, as award-winning actor Jonathan Goodwin will be regaling you all with the story of the world's most famous serial killer…
Details: 23rd October | Old Operating Theatre Museum, 9a St Thomas Street, SE1 9RY | £20
–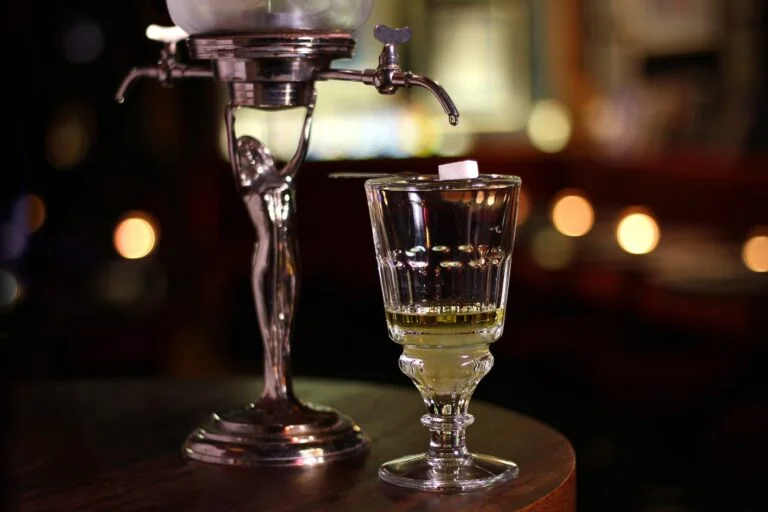 The devilishly macabre crew at the Last Tuesday Society have created their own absinthe distillery – London's first, apparently – and called it Devil's Botany. Very spooky. And this month they're inviting people in to have a glass of the green stuff in their absinthe parlour, and then take in a private tarot reading…
Details: 25th October | The Last Tuesday Society, 11 Mare Street, E8 4RP | £20
–
The Retreat | An immersive horror story at Chelsea Physic Gardens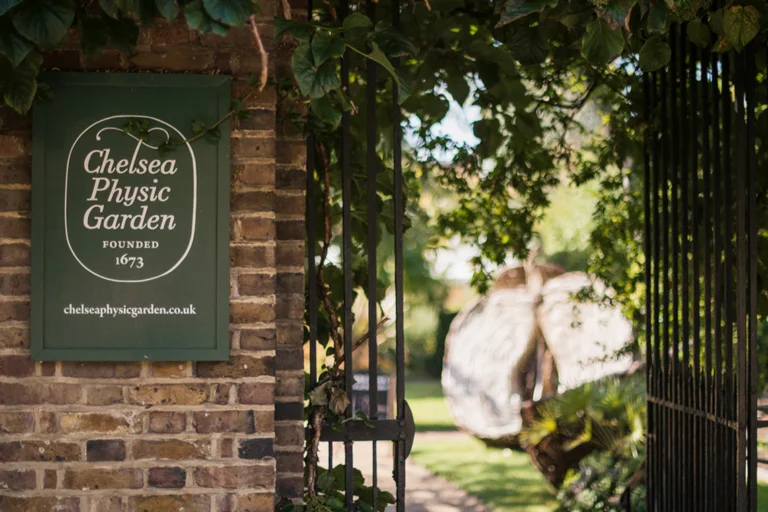 This ancient apothecaries' garden has been growing herbs and plants for mystical brews since 1673, so it's fair to say there's probably a few ghosts knocking about in there. And for Halloween this year they'll be handing the keys over to the Wild Immersive Theatre Company, who'll be putting on an immersive show in which you get to play a central part…
Details: 25th – 31st October | Chelsea Physic Garden, 66 Royal Hospital Road, London SW3 4HS | £20
–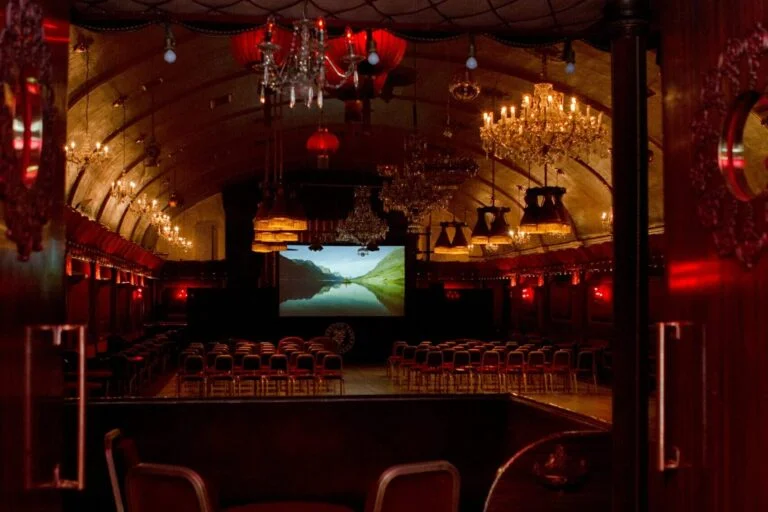 The time-warped '50s Rivoli Ballroom is going to put on a programme of fright entertainment over the spooky season with half a dozen films, from The Shining to Ghostbusters (the 1984 original, of course), with a selection of ghoulish snacks to feed your blood/popcorn lust.
Details: 26th-28th October | The Rivoli Ballroom, 350 Brockley Road, Crofton Park, SE4 2BY | £8+
–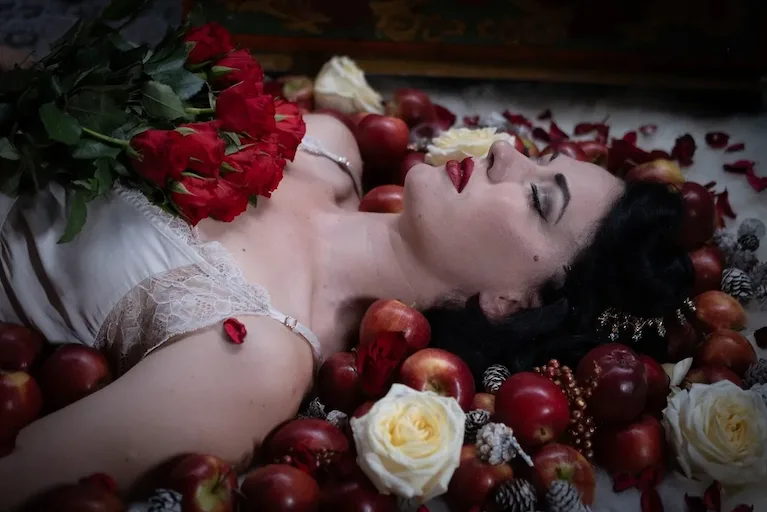 The Thin White Duke is a Soho cocktail bar inspired by David Bowie, and David Bowie was inspired by, well, quite a colourful variety of things – several of which will be show for their Halloween party. After buying your ticket you'll be sent a golden key that allows you into the event, which will involve burlesque performances, live storytelling, an "enchanted feast" designed by a pastry chef, a live cellist and a DJ, special cocktails, and more.
Details: 27th October | 22B Great Windmill St, W1D 7LD | £40
–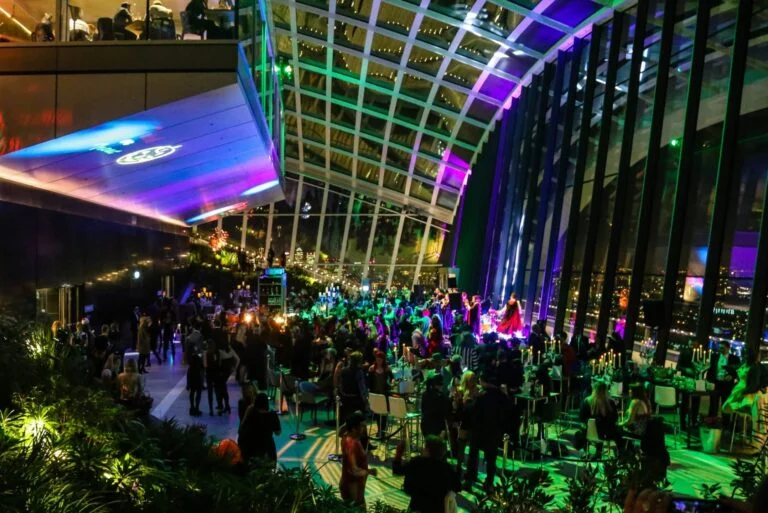 Sky Garden has one of the best views in the city, and this Halloween it's going to be impressing a couple of the other senses too, thanks to a live band and some seasonal cocktails. Although, to match the 35th-floor location, the price is quite high too, with £60 for the cheapest ticket (which gets you entry and a cocktail). But the party goes on all night, and there's a DJ once that band winds down…
Details: 27th October | The Fenchurch Building (The Walkie-Talkie), Sky Garden Walk, EC3M 8AF | £60+
–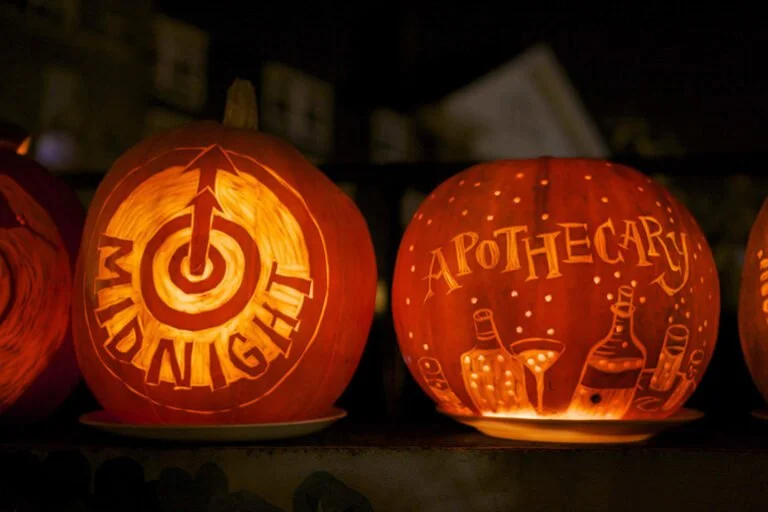 Apothecaries already sound kind of spooky. Midnight Apothecaries, doubly so. And for this Halloween special, the botanical cocktail gardeners on the roof of the Brunel Museum will be throwing incredibly carved pumpkin lanterns, cobwebs, firepits, toasted marshmallows & s'mores kits, ghoulish cocktails, and "strange blue fire" into the mix.
Details: 27th & 28th October | The Brunel Museum Rooftop Garden, Railway Avenue, SE16 4LF | £8+
–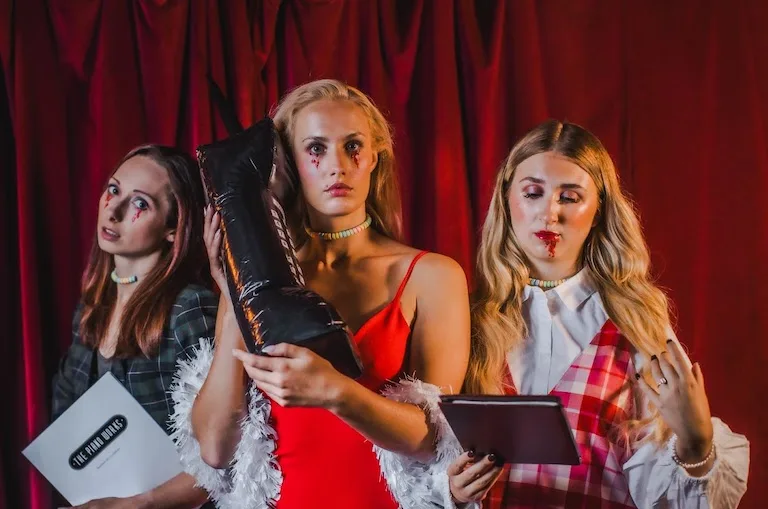 The Piano Works has chosen the '90s as the theme for their Halloween bash (ghosts, witches, and monsters were all taken, we assume) and they're leaning into it hard – expect all '90s song requests for the house band, '90s music videos on the screens, '90s cocktails, and "the possibility of a surprise performance from an iconic '90s boy band". Oh, and if you were born in the 90s, you get a free shot, too.
Details: 27th & 28th October | The Piano Works, 113-117 Farringdon Road, EC1R 3BX
–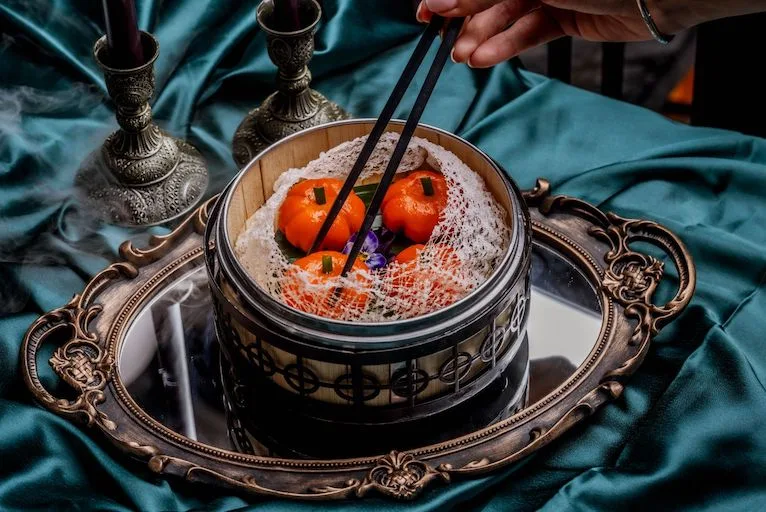 Despite the fact that the Chinese don't really celebrate Halloween, Tattu isn't going to let that stop it from putting out a menu comprising the likes of pumpkin dumplings with shredded duck, hoisin and chilli, and Toxic Koi Fish Bowl cocktails loaded ups prosecco, cherry and coconut. Which is our gain, really.
Details: 27th – 31st October | The Now Building Rooftop, Outernet, Denmark Place, WC2H 0LA
–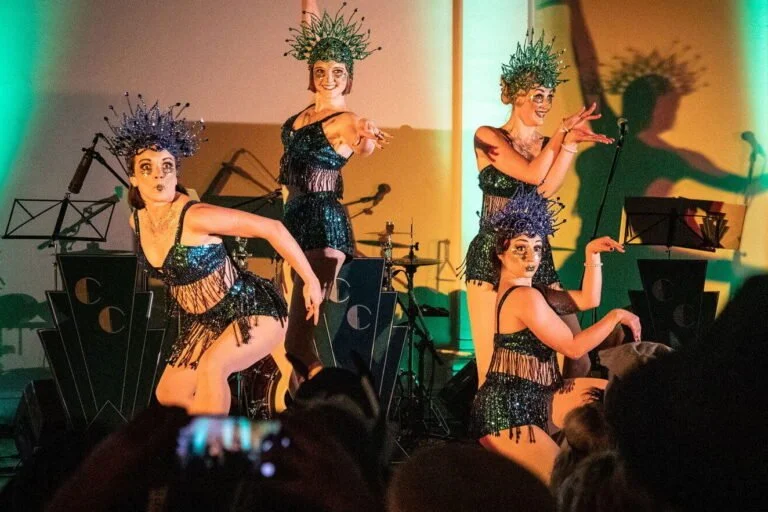 The Candlelight Club is ordinarily completely candlelit. Hence the name. Only on the Halloween weekend, those candles will be housed in pumpkins, there will be fortune telling, spooky burlesque, creepy live music, witchy DJs, and more to join them…
Details: 28th October | A secret location | £30+
–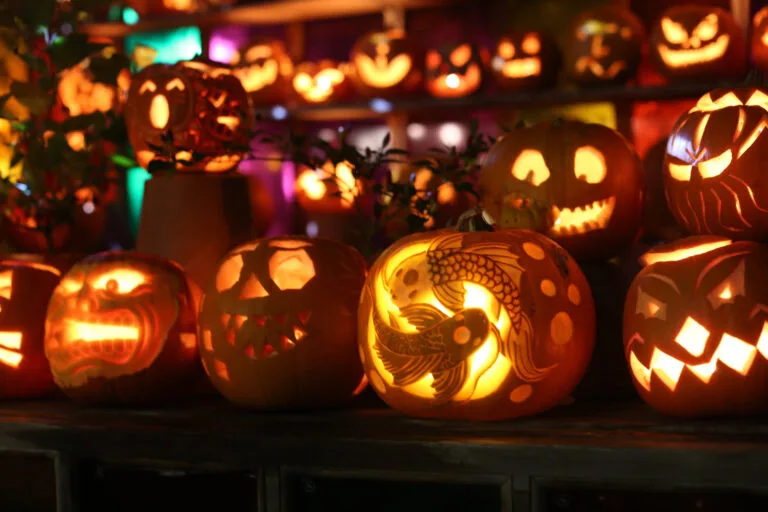 Want to see a pack o'lanterns? Well, Dalston Curve Garden's annual carving contest makes its return over halloween, furnishing the entirety of its woodland home with twinkling gourds carved by the local community. There are workshops if you fancy having a go yourself, otherwise you can wander through the gardens with a glass of mulled wine, and take in the artwork… at your peril.
Details: 25th – 31st October | Dalston Eastern Curve Garden, 13 Dalston Lane, Dalston, E8 3DF | Free
–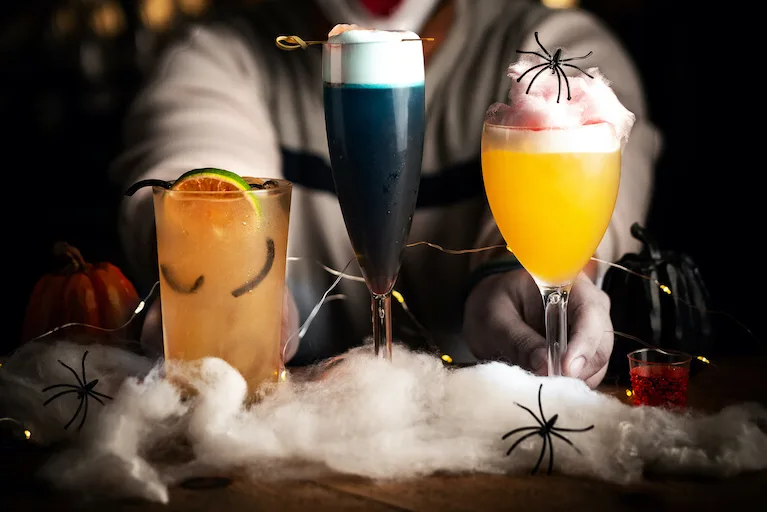 The Bussey Building's rooftop bar is going to be dressed up in a spooky halloween costume this year, then filled with themed cocktails, snappily dressed revellers, and tunes from the live DJ. Oh, and apparently an "undead Barbie and Ken". Get there early, and you'll get a free welcome cocktail too.
Details: 28th October | Block B Rooftop, 133 Copeland Road, SE15 4SL | £5-£10
–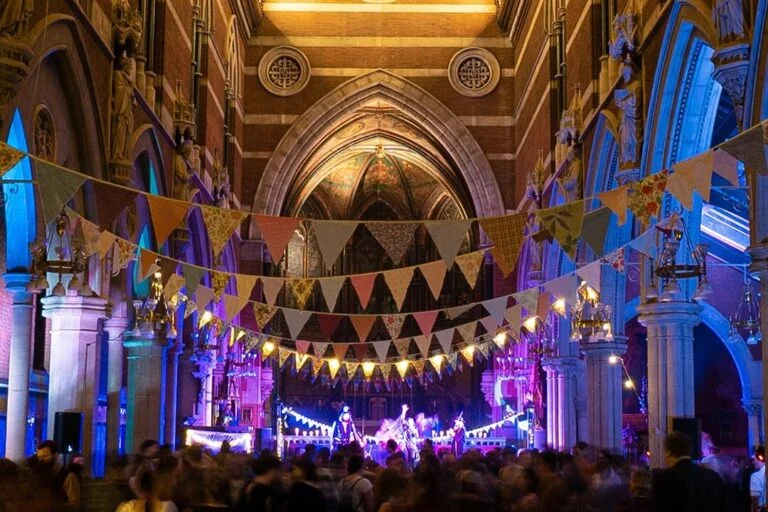 There's nothing more terrifying than being forced to dance when you don't know the moves. And you'll be flirting with that horrifying prospect at the Nest Collective's Halloween Ceilidh, set in the stunning hall of Grand Junction, where you'll be given a crash-course in strip the willow, dosie-do, and other ceilidh classics moments before you hit the dancefloor…
Details: 28th October | Grand Junction, Rowington Cl, W2 5TF | £20
–
Skylight | High altitude DJs & drinks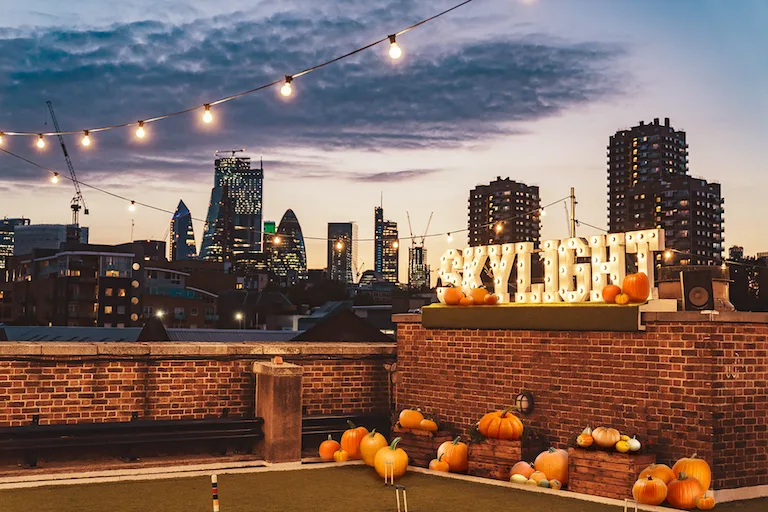 If you just want to get high this Halloween, then thankfully there's a rooftop with your name on it both north and south of the river. Although, technically the name on the rooftop is either Skylight Peckham or Skylight Wapping. But whatever – the fact is that there'll be DJs, cocktails, costumes, and great views at both of them.
Details: 28th October | Peckham SE15 5JT & Wapping E1W 2SF | £12-£15
–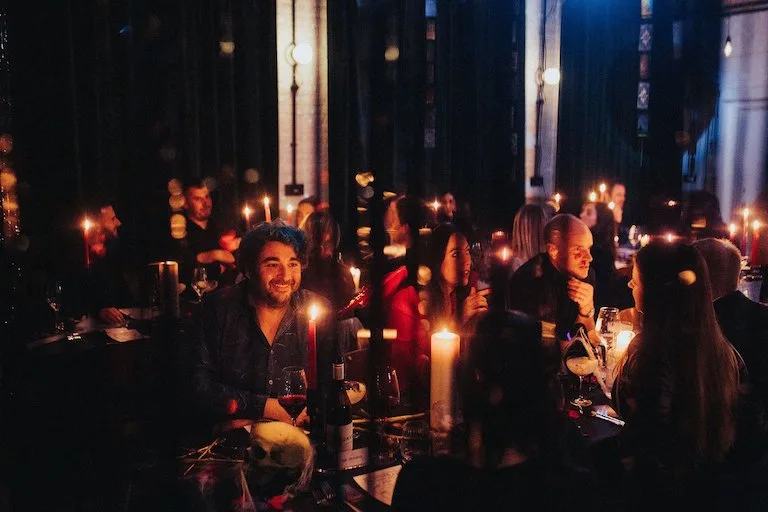 This Halloween, the Dinner Ladies are holding a supperclub themed around the Seven Deadly Sins – a sixth century ecclesiastical tradition appearing across medieval art, literature, and Brad Pitt movies. You'll get seven courses – one per sin – including lust (Champagne chowder with caviar); sloth (truffle pigs head croquettes); wrath (langoustines with chilli); gluttony (Buffalo wings); greed (slow-braised ox cheek); envy (G&T sorbet); and pride (mirror-glazed Black Forest gateau).
Details: 31st October | 151 Northwold Road, E5 8RL | £60 (drinks pairing £30-£40)
–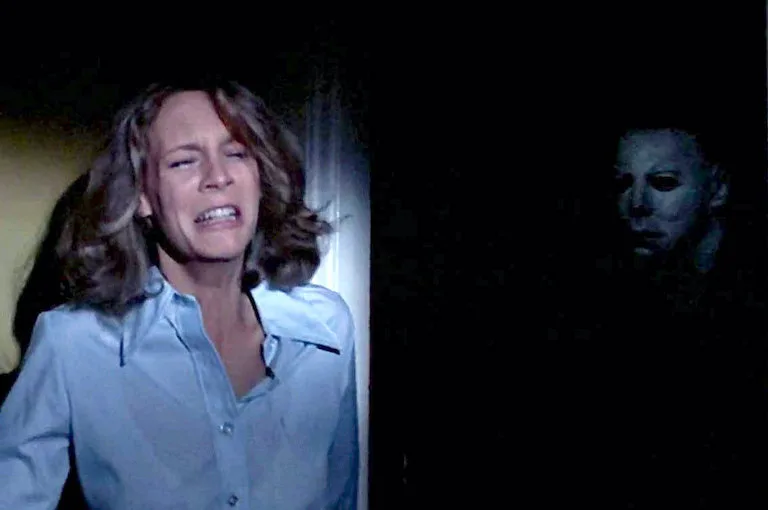 That's right, as the culmination of Rooftop Film Club's entire year, they're showing Halloween on Halloween. And in the lead up, you can expect other cult classics (The Exorcist, Scream, Hocus Pocus, etc.) as well as the latest kind-of-creepy-ish Poirot number, A Haunting in Venice.
Details: 31st October | Bussey Building, Peckham | £15+
–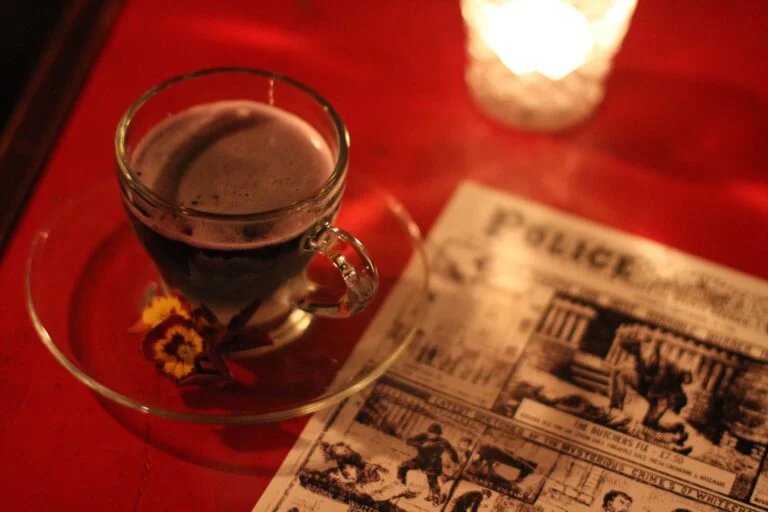 This Halloween, the people at Discount Suit Company aim to ply you with alcohol, then take you down the backstreets of Whitechapel & Spitalfields, with absolutely no ulterior motive at all… just a tour of the sites frequented by the world's most notorious serial killer.
Details: 31st October (6.30pm & 8.30pm) | 29 Wentworth Street, E1 7TB | £25 (incl. welcome cocktail)
–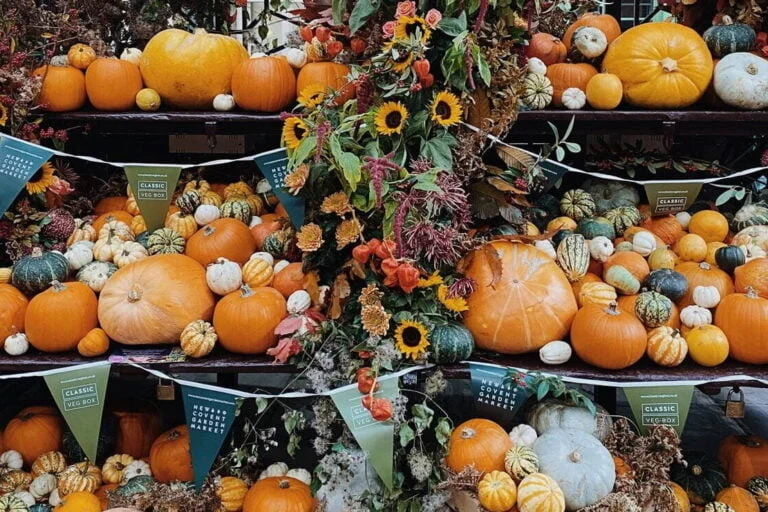 In the market for some autumnal decor? Then you're in the right place, because Covent Garden is putting on quite the spectacle in their 19th century market hall, cramming 200+ squashes, pumpkins and gourds onto their stands…
Details: End of October | Covent Garden Market, WC2 | Free entry
–
---
Want to do something less spooky? Here's everything else going on in October…