The Best Restaurants in North London | They're At The Top
A super stylish Middle Eastern joint decked out by renowned designer Tom Dixon; critically acclaimed Thai food; great value noodles and a neighbourhood eatery where every dish has been touched by fire – these are just a few of the best restaurants North London has to offer…
…you'll find the rest of them below.
Happy browsing.
CRITICALLY LAVISHED THAI FOOD: FARANG | Highbury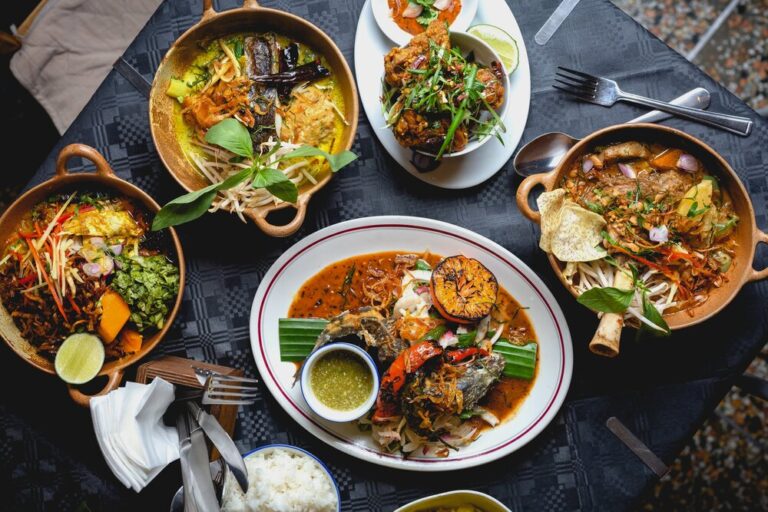 Farang started out life as a purely temporary venture by former Begging Bowl and Smoking Goat chef Seb Holmes. The fact that it's still going five years later isn't the worst sign. Well, that and the Bib Gourmand it won.
Details: 72 Highbury Park, N5 2XE | ££ | Book here
–
A NEAT LITTLE GASTROPUB: THE PARAKEET | Kentish Town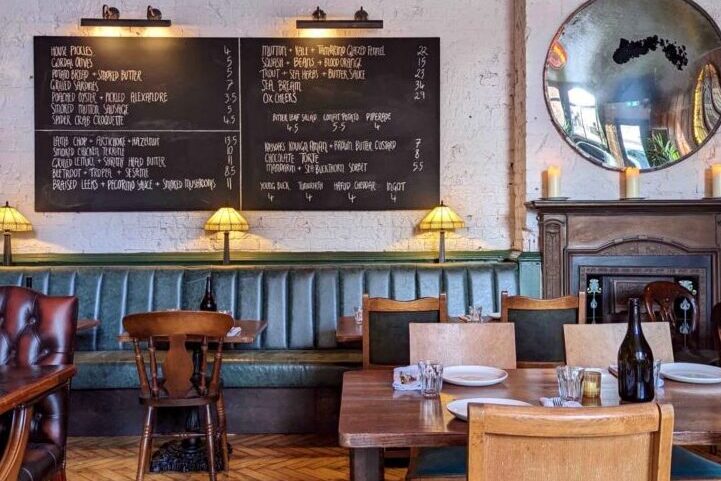 You can't move for excellent gastropubs in Islington, but now Kentish Town is here to ruffle a few feathers: The Parakeet is a newly opened pub & dining room helmed by a couple of ex-Brat chefs. The open kitchen is centred around a huge, open-flame grill, where the team are smoking mutton chops, butterflying whole seabass and scorching baby gem lettuce heads ready to drench in shrimp head butter… and it's all delicious.
Details: 256 Kentish Town Rd, London NW5 2AA | £££ | Book here
–
A STONE-COLD CLASSIC: BARRAFINA KING'S CROSS | King's Cross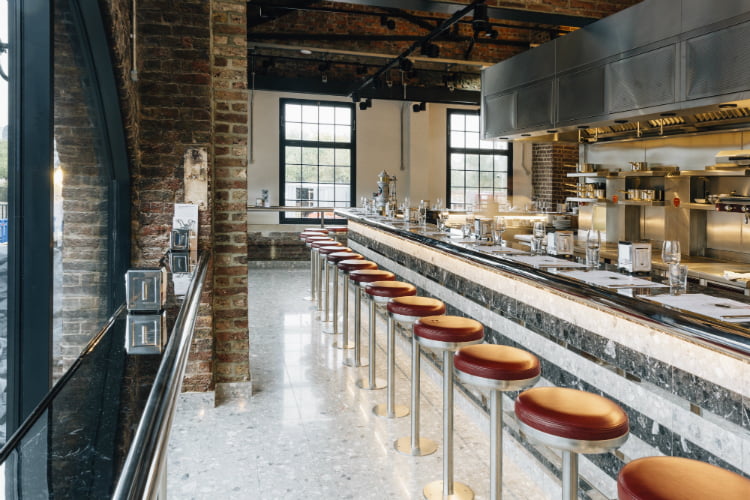 Michelin Starred tapas. That's the short version. Breezy, Barcelona-style counter seating with chefs buzzing away to produce delicate, near perfect Spanish classics, one after the other until you can't physically hold any more. That's the longer version. But either way, you'll love it.
Details: Coal Drops Yard, King's Cross, London N1C 4AB | £££ | Book here
–
A RAUCOUS DEN OF SMOKEY DELICIOUSNESS: F.K.A.B.A.M | Highbury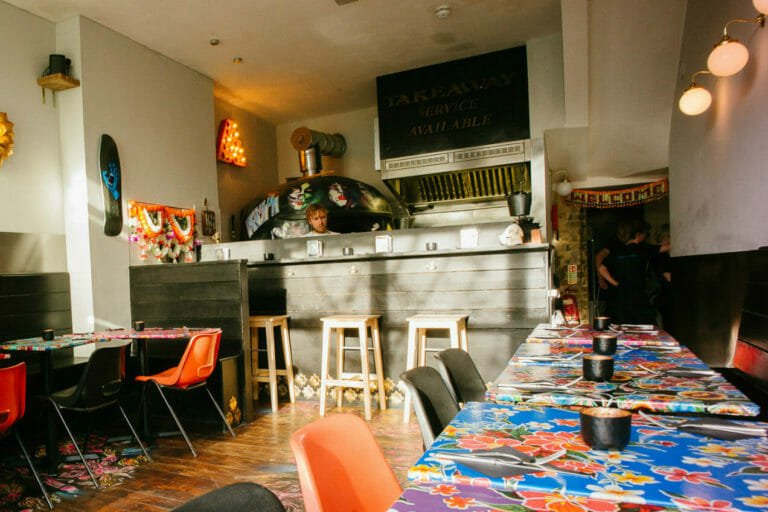 At F.K.A.B.A.M (Formerly Known as Black Axe Mangal), Ex St John chef Lee Tierman takes his nose-to-tail teachings and applies it to Turkish-inspired flatbreads loaded with sizeable helpings of grilled & smoked meats. The result? One of the best restaurants in North London.
Details: 156 Canonbury Road, Highbury, N1 2UP | £££ | Book here
–
MODERN-DAY ROMANCE: JOLENE | Stoke Newington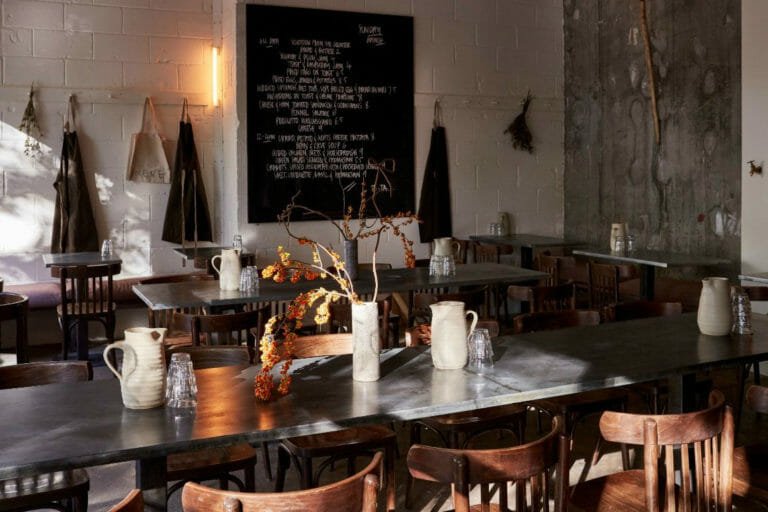 Brought to us by the same folks behind North London stalwarts Westerns Laundry and Primeur, Jolene is a flawlessly romantic all-day restaurant and bakery, best enjoyed at brunch, or for a candle-lit dinner of seasonal small plates and low-intervention wines.
Details: 21 Newington Green, Stoke Newington, North London, N16 9PU | £££ | Book here
–
AN ITALIAN ICON: TRULLO | Highbury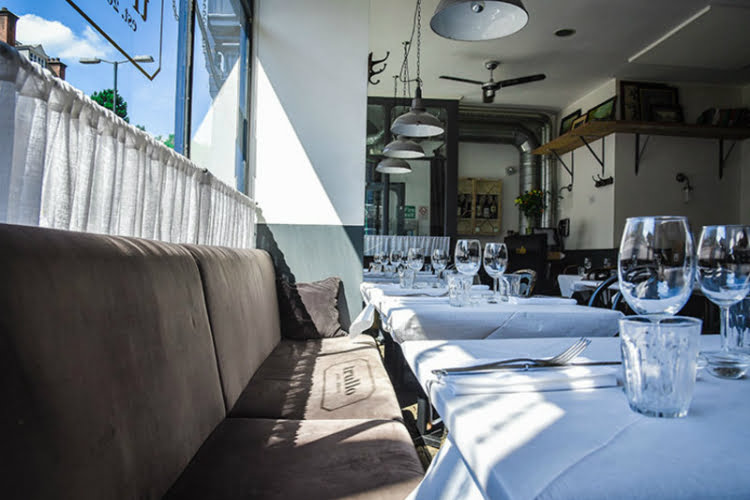 Trullo offers a simple, seasonally focused Italian-inspired menu of homemade pasta and charcoal grilled meats. It's that place you want to accidentally stumble across in Puglia, in London. Oh, and it's from the same team that brought us Padella…
Details: 300-302 Saint Paul's Road, N1 2LH | £££ | Book here
–
AN ANTEDOTE TO WEEKNIGHTS IN WINTER: SAMBAL SHIOK | Islington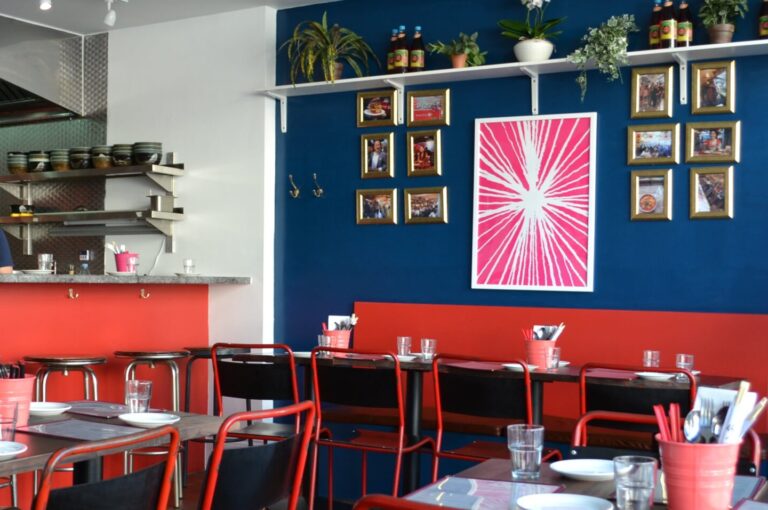 After a string of successful pop-ups, Malaysian-born Mandy Lin took the leap and went permanent. The result is a relaxed, cafe-style space in Highbury, where you can enjoy big bowls of warming laksa, and a small selection of alternative Malaysian plates, five days a week.
Details: 171 Holloway Road, Highbury & Islington, N7 8LX | £ | Book here
–
MIDDLE EASTERN SURE TO IMPRESS: COAL OFFICE | King's Cross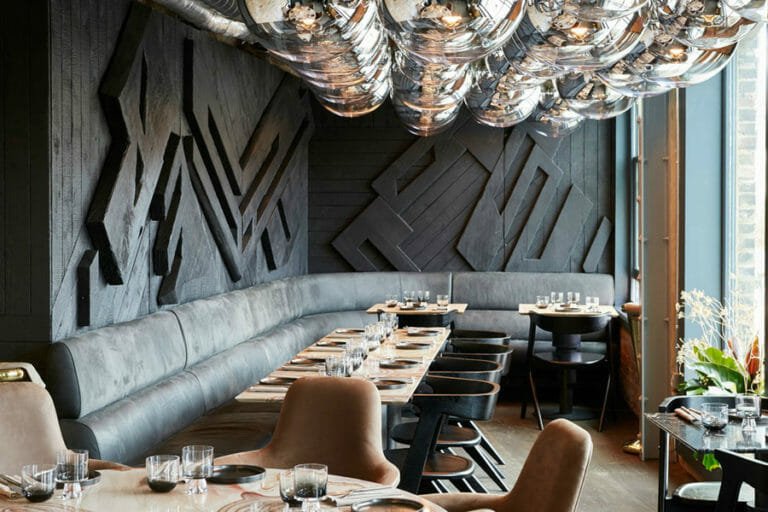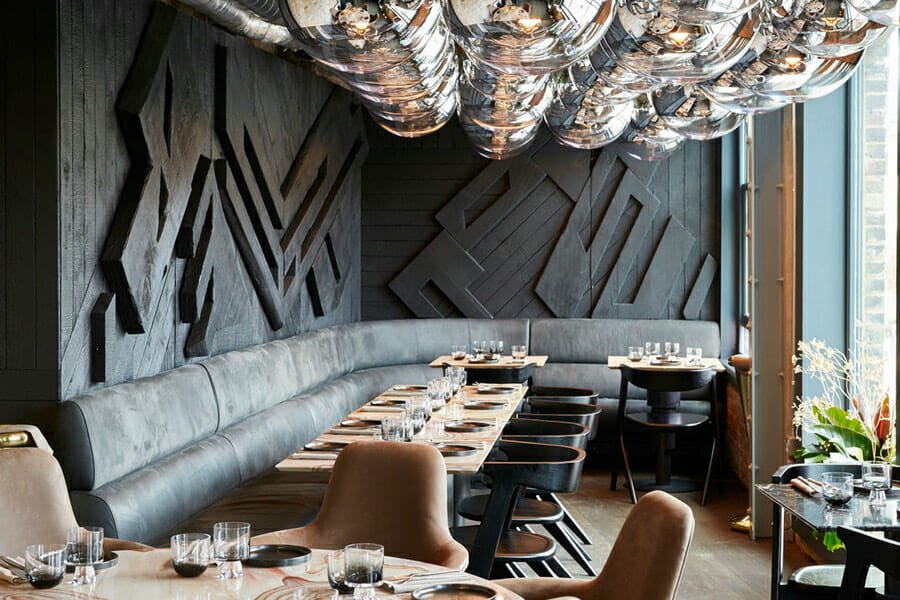 It's a super-stylish Middle Eastern joint courtesy of interior designer Tom Dixon and world-renowned chef Assaf Granit (The Palomar, and The Barbary).
Details: 2 Bagley Walk, King's Cross, N1C 4PQ | ££££ | Book here
–
THRILLINGLY AUTHENTIC XI'AN STREET FOOD: XI'AN IMPRESSION | Highbury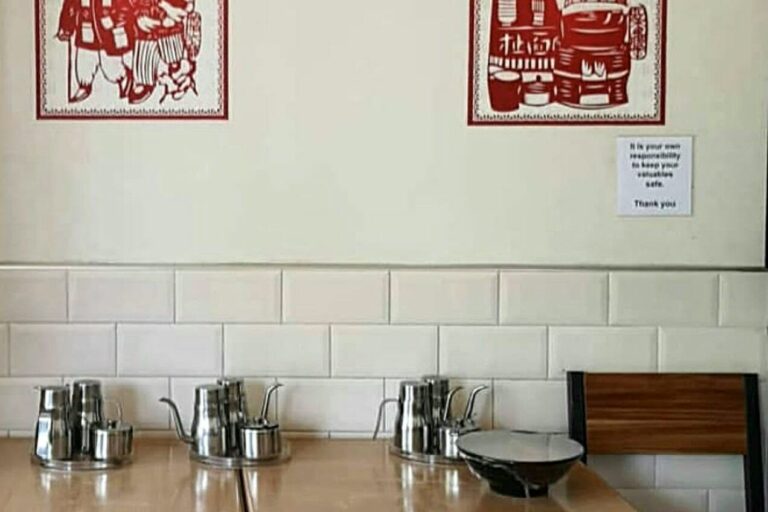 Sitting quietly in the shadow of the Emirates Stadium is one of the best restaurants in North London – a small canteen-style eatery serving traditional Xi'an street food in the form of spicy hand-pulled noodles; pork-stuffed 'burgers'; and potsticker dumplings.
Details: 117 Benwell Road, London, Highbury , N7 7BW | ££ | No reservations, but you can find more info on their website
–
BRUNCH DISHES OF YOUR DREAMS: SUNDAY | Islington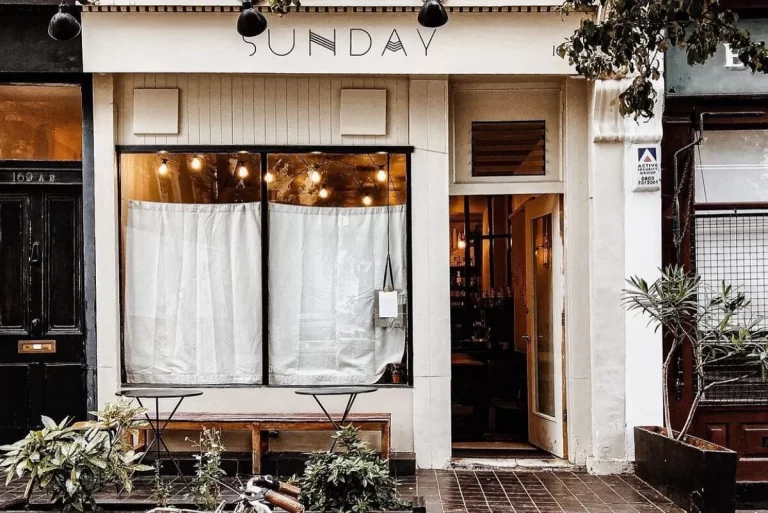 Tucked away on a residential road in Islington is this sweet little shoe-box of a brunch spot, serving without a doubt one of the most delicious French toast dishes in town.
Details: 169 Hemingford Road, Islington, N1 1DA | ££ | Walk-ins only on weekends, call 0207 607 3868 for weekday bookings
–
A RELIABLE, AFFORDABLE CLASSIC: DISHOOM KING'S CROSS | King's Cross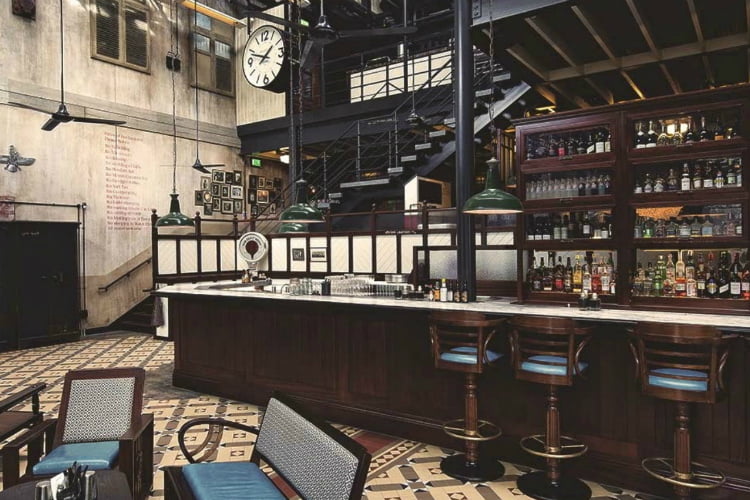 Feast on an array of traditional Indian street food – spicy lamb chops; paneer rolls; and keema pau – in this former railway transit shed turned Bombay-inspired Irani cafe.
Details: 5 Stable Street, King's Cross, North London, N1C 4AB | ££ | Bookings here
–
AN ODE TO CHEESE: THE CHEESE BAR | Camden Town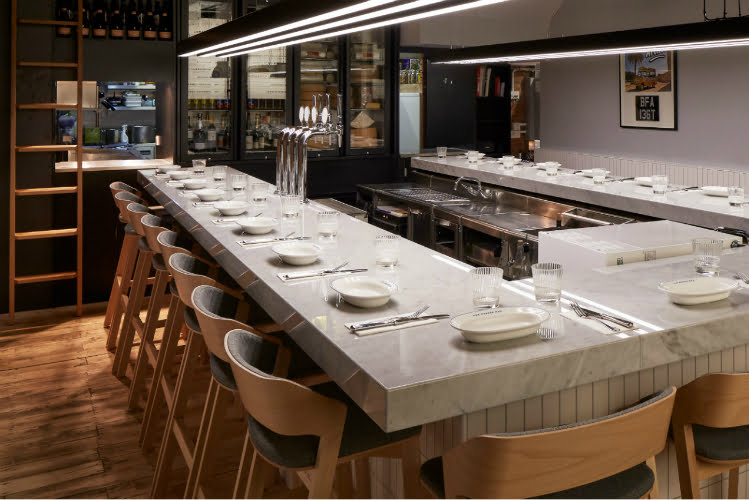 Opening a restaurant dedicated solely to cheese Gouda been a risky move. Until you remember that cheese is delicious, and this place is basically the best thing that's ever happened.
Details: Camden Stable Market, NW1 8AH | ££ | Book here
–
NEXT-LEVEL GRILLING: CINDER | St John's Wood, Belsize Park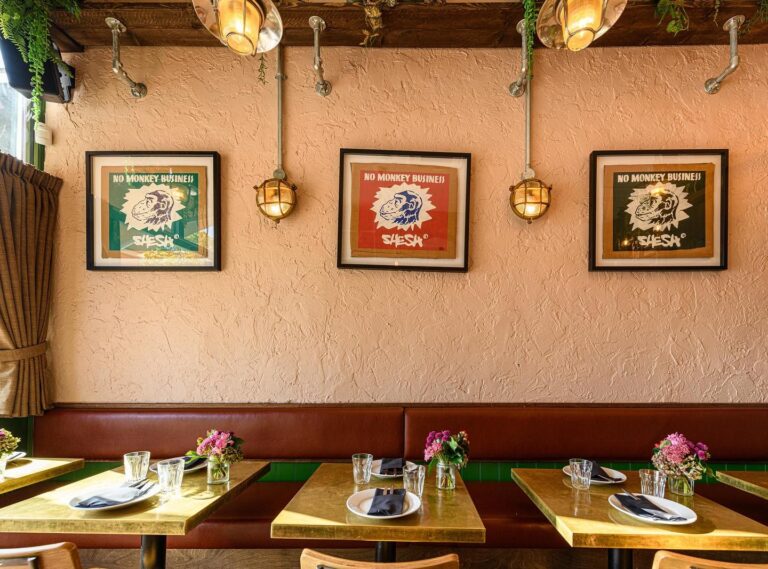 Jake Finn was apparently fascinated by fire as a young boy, which, while not sounding dangerous at all, has given us two of the best restaurants in North London. How? Well, flames fuel the concept at both his neighbourhood favourites, Cinder and Cinder St John's Wood, where the name of the game is grilling and smoking. It's all done through Finn's treasured toy the josper grill, so every dish – whether it's the slab of mastelo cheese, salmon cooked on a cedar wood plank, whole sea bream drizzled with citrus or the hispi cabbage (yes, even the veggies) – is brandished with a char. In contrast to the food, cocktails like the burnt peach bellini (yup, these too…) and margarita (made with an infused jalapeno syrup) are a good way to cool down the evening…
Details: Cinder | 66 Belsize Lane, NW3 5BJ | Book here | Cinder St John's Wood | 5 St John's Wood High Street, NW8 7NG | Book here
–
CASUALLY GREAT INDIAN: THE TAMIL PRINCE | Islington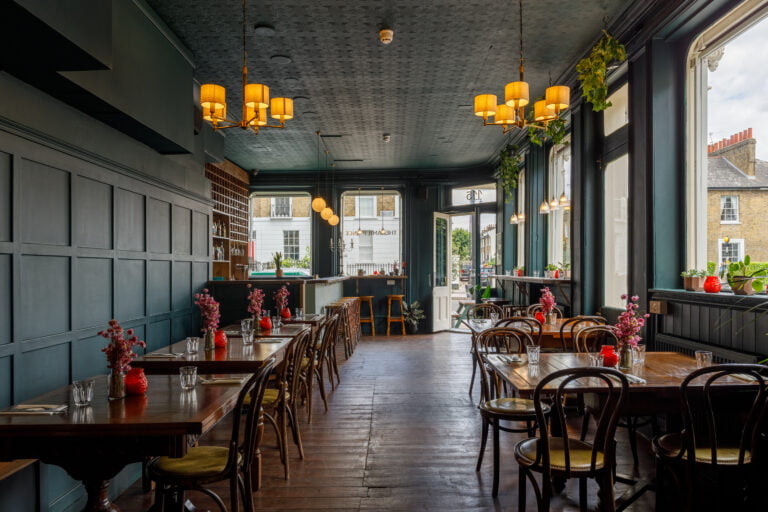 The Tamil Prince – once a small, residency-focused pub – has been transformed into one of the best restaurants in Islington by Prince Durairaj, ex-exec head chef at Roti King. Here – alongside a band of quality drink options (Indian and British beer, enticing cocktails) – he's knocking up top-tier South Indian dishes native to his home state, Tamil Nadu. Some of the standouts being marsala-marinated grilled tiger prawns, chicken lollipops with sweet chilli chutney, half a rack of robata lamb chops served with a mint sauce, his signature buttery rotis… to be honest, we may as well just list the whole menu. It's all royally good…
Details: 115 Hemingford Road, London N1 1BZ | £££ | Book here
–
A MASTERFUL USE OF BRITISH SEAFOOD: LYON'S | Crouch End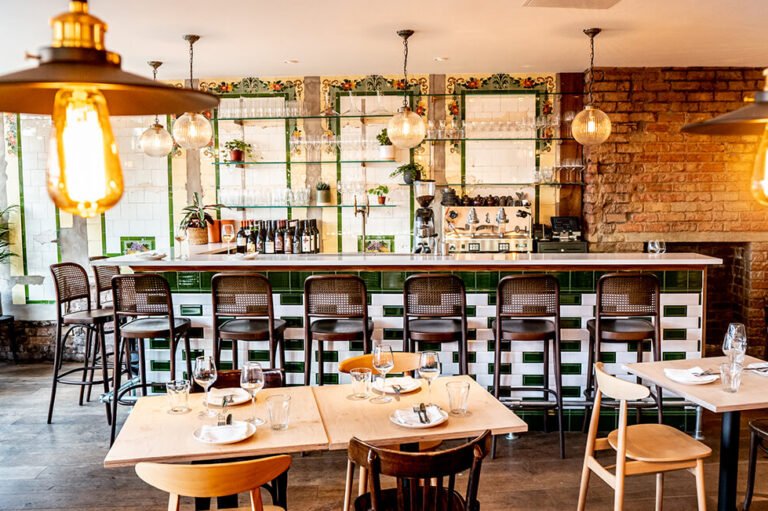 The only bone we have to pick with Lyon's is that it's in Crouch End, and we don't live in Crouch End. Apart from that, it's all smooth sailing; from the brilliant biodynamic wine list (curated by ex sommelier at Zuma and Roka, Kelvin McCabe) to the food. One of the best seafood restaurants in London, Lyon's turns sustainably sourced British fish and shellfish into a daily-changing menu that may consist of tandoori monkfish with coconut yoghurt or tumeric hake in a Vietnamese dressing – plus Wright Brothers oysters (that are on there all the time because… who's arguing?). If you don't like seafood, it's not a major issue either. There's always a single very good meat dish on offer to please the naysayers – possibly an onglet steak with smoky red cabbage or lamb neck dabbled in hoisin sauce.
Details: 1 Park Rd, London N8 8TE | £££ | Book here
–
EYE-POPPING INTERIORS: BOOKING OFFICE 1869 | King's Cross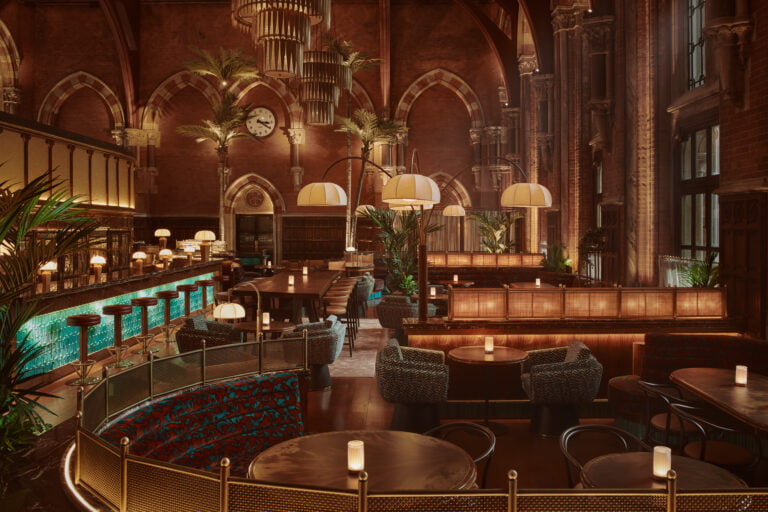 Potential bold statement alert: This will be the best meal you'll ever have in a (former) 150-year-old train-ticketing office. It's where you would once buy rail passes for St Pancras station (circa 1869, when it was first built) and where you now enjoy all-day British classics (particularly a top, top beef burger with béarnaise sauce, caramelised onion and Ogleshield cheese) under a jaw-droppingly dramatic backdrop (rejigged for modern standards by French designer Hugo Toro) of tropical palms, ornate brass fixtures, chandeliers and a 22-metre long antique marble bar. And yes, they do take bookings…
Details: St. Pancras Renaissance Hotel, Euston Road, NW1 2AR | £££ | Book here
–
SIMPLICITY AT ITS BEST: PRIMEUR | Stoke Newington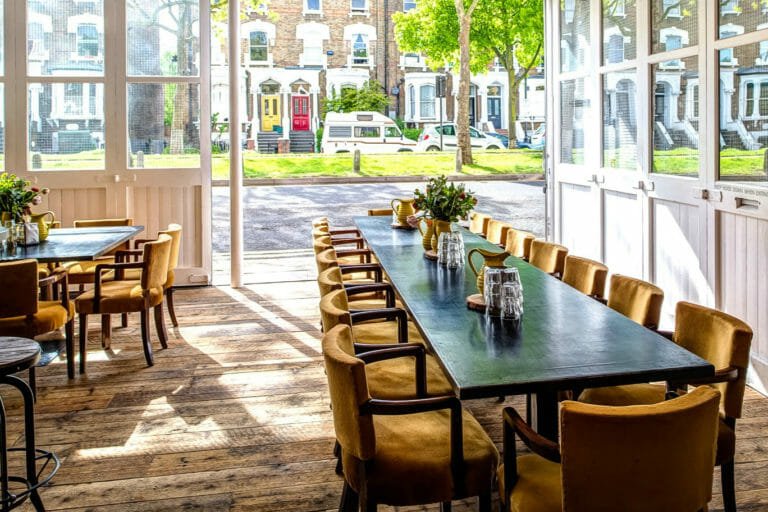 What was once Barnes Motors, a mechanics' garage, is now Primeur, one of the best restaurants in North London. Not a bad upgrade for the space, we have to say. The old-world luxury camel chairs – placed around a handful of small candle-lit tables or opposite each other on a long, communal and also candle-lit table – have been reclaimed from the Savoy Grill; the wines are low-intervention and the food menu, scribbled up afresh on a blackboard everyday, is truly one of a kind. Salted & sliced pollock with wedges of blood orange, crispy fried pigs ears with a generous dollop of smoked cod's roe; and ricotta & egg yolk ravioli are just three dishes that have graced the plates here. The black painted garage restaurant door (a concertina) also works out in their favour during summer when it's slid wide open to reveal the sun in all its fleeting glory. 
Details: 116 Petherton Road, N5 2RT | Book here
–
WHERE DRINKS EQUAL THE FOOD: TOP CUVÉE | Finsbury Park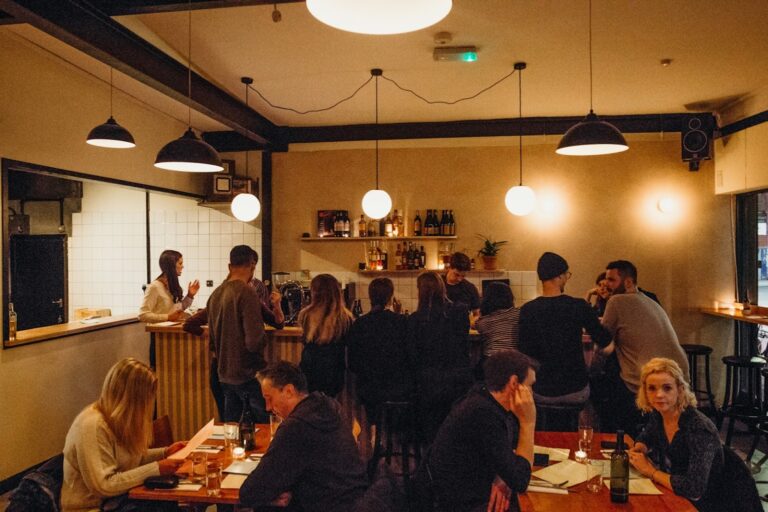 Natural wine and small plates. It's a classic combination. Well, a newly-classic combination… and one that Top Cuvée excels in. You'll find it in Finsbury Park, in a (shock) trendy space of bare walls and pendant lights where one of London's most respectable natural (and orange, for that matter) wine lists is backed by an uncomplicated and ingredient-led one-page menu of dishes that change frequently, like Shetland mussels with nduja or cured ocean trout with pink radicchio and roe. Turns out the team are naturals at food too… 
Details: 177B Blackstock Road, N5 2LL | Book here | Top Cuvée is also behind Cave Cuvée in Shoreditch, one of London's best natural wine bars.
---
Liked exploring the best restaurants in North London? Round off your trip with a visit to the best bars in North London.