Understatement alert: there are a lot of new restaurants and bars in London.
So we've sifted through them to bring you only the creme de la creme de la creme of recent openings in the city. So tuck in to our pick of the best new restaurants and bars in London…
–
---
Want to know what's coming up? Well, luckily there's a guide to London restaurants opening soon, too.

---
Sune 
| Broadway Market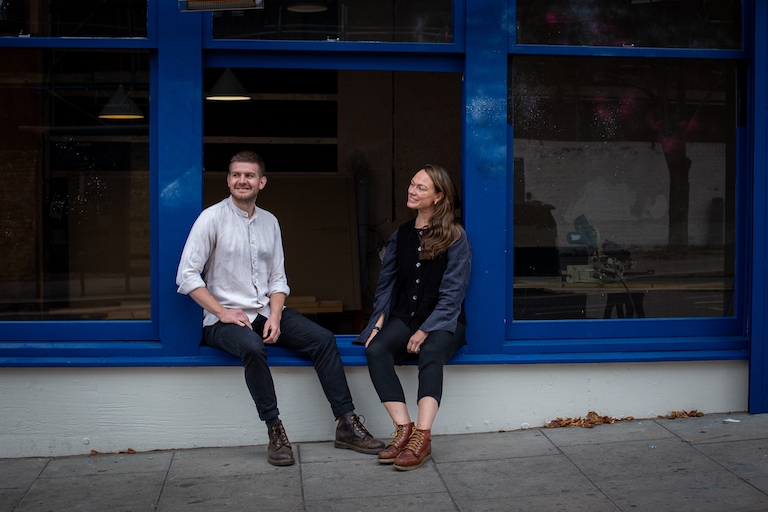 Wine guru Honey Spencer has a new project… opening Sune. It's a new all-day restaurant perched on the canal at the end of Broadway Market, and she's running the place with her partner Charlie Sims (ex-restaurant manager at Noma). On the pans? Only industry old hand Michael Robins, who's previously spent two years as head chef at Pidgin…
Opened: 29th November
–
After the success of her temporary Peckham site, chef Abby Lee has brought Mambow number three to Clapton. Expect more bowls of her warming Malaysian comfort food alongside a wider array of sides and snacks – plus natural wines, because Clapton.
Opened: 24th November
–
Bar Levan | Peckham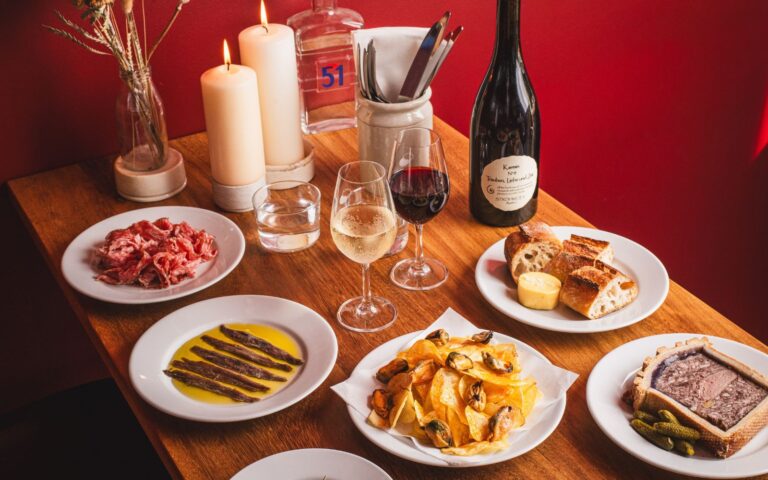 Beloved sandwich spot Larry's has moved onto that great brown paper bag in the sky, but Bar Levan is a pretty decent consolation prize. It's from the same Larry's team (and Levan next door), serving up low-intervention wines with Parisian-styled snacks and small plates.
Opened: 23rd November
–
The Tamil Crown | Islington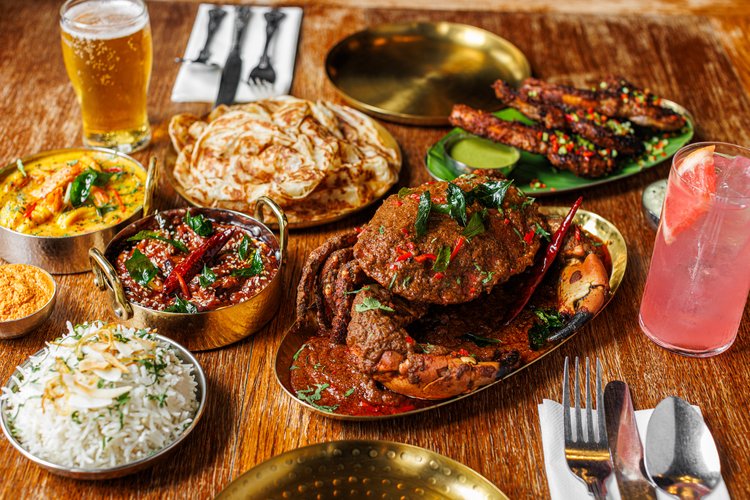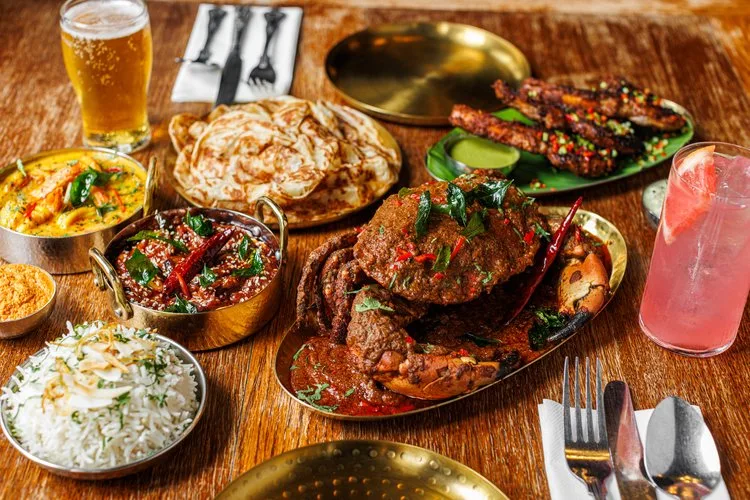 Rejoice: The Tamil Prince has an heir. The Tamil Crown is a follow-up to the critically acclaimed Desi pub from Prince Durairaj, a stone's throw from the original. There's more of a focus on the pub side of things here, with a crackling fireside, outdoor terrace and cosy snug area, but the food's still stellar – including a new Anglo-Indian take on the Sunday roast, with the likes of masala roast beef with turmeric roasties and spiced fried cauliflower…
Opened: 18th November
–
Broadwick Soho | Soho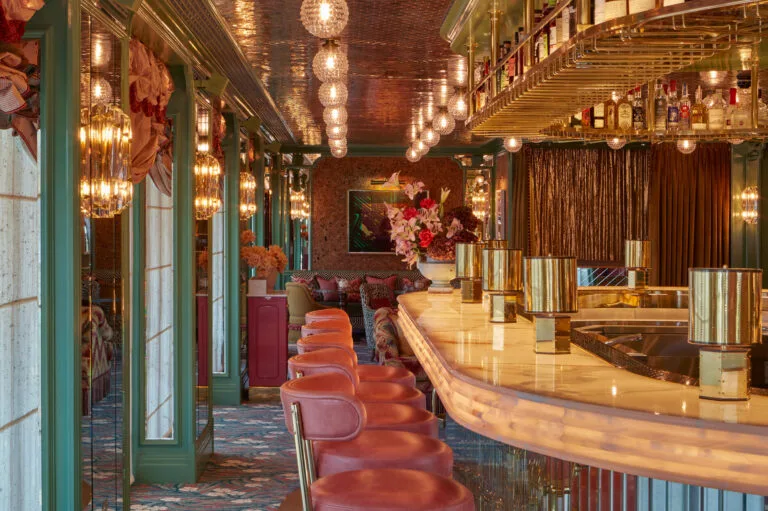 Soho's got a glitzy new hotel, which might not be of immediate interest to you as a London native… but the fact that it comes with a new rooftop bar, Flute, and a restaurant headed up by former River Café chef Harry Faddy might.
Opened: 15th November
–
Notto Covent Garden | Covent Garden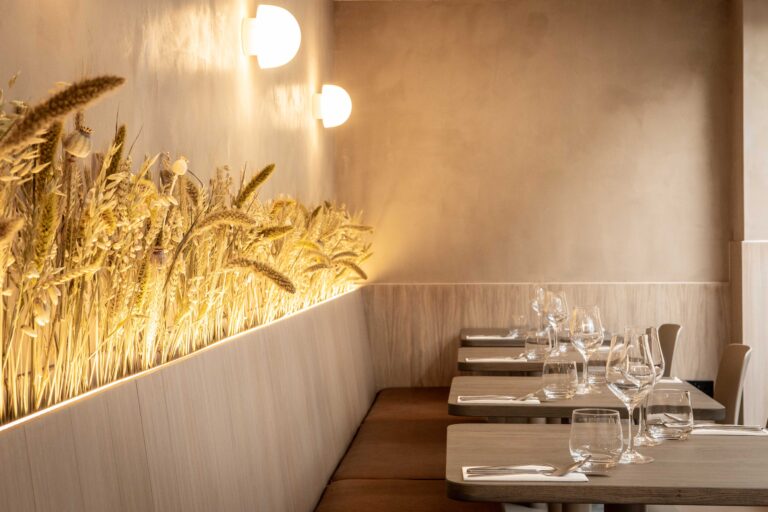 To absolutely nobody's surprise, a fresh pasta restaurant run by a Michelin starred chef has proved to be quite a popular idea. So after the success of Notto on Piccadilly, Phil 'The Square' Howard has now opened a second in Covent Garden…
Opened: 13th November
–
Pearly Queen | Spitalfields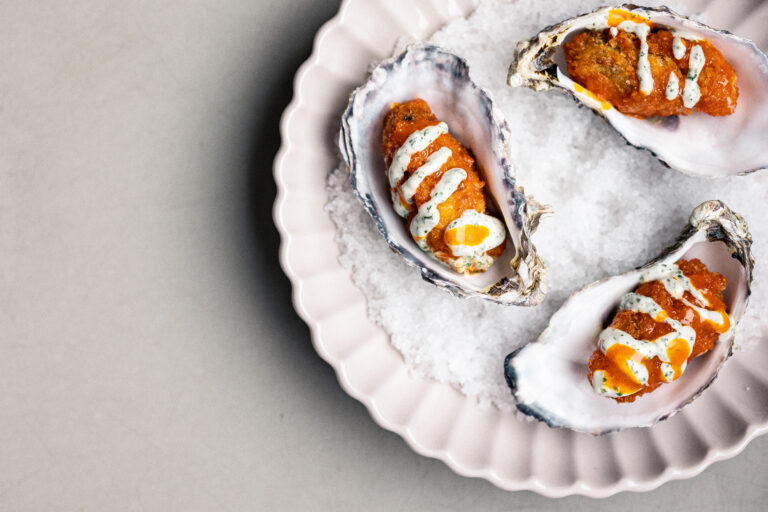 After proving it's possible to lure the Michelin inspectors out to Hackney Wick, Cornerstone chef Tom Brown has brought his Star-winning seafood slightly closer to the centre of town. Pearly Queen is his second solo spot, with a focus on oysters alongside sharing plates of crab claws with crispy chilli oil and cuttlefish lasagne…
Opened: 11th November
–
Dalla | Hackney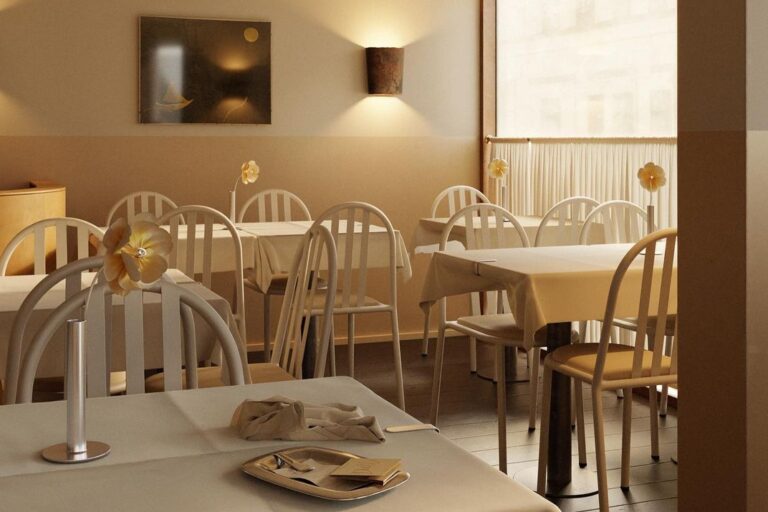 Great Italian trios: cacio, pepe & spaghetti. The Three Tenors. And now, the Leone brothers and Mitchell Damota, who have teamed up to revive the old Peg space on Morning Lane as a cosy, 'not trendy' Italian spot that draws on Damota's time at P. Franco and Burro e Salvia…
Opened: 9th November
–
The Devonshire | Soho
You know that wedge-shaped building opposite the Moulin Rouge theatre by Piccadilly Circus, that you've probably ignored for the past 5 years while it was a Jamie's Italian, then totally empty? Well, you're going to want to pay it some attention now – because former Fat Duck exec chef Ashley Palmer-Watts is on the founding team of new pub & grill room The Devonshire…
Opened: 3rd November
–
Finch | Brixton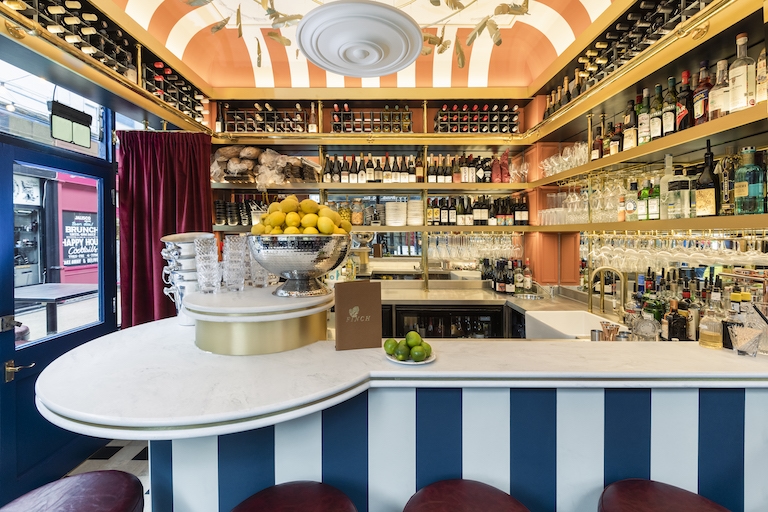 A little bird tells us that Finch has finally opened its doors. If you're local, you might have spotted their little corner of Brixton Market slowly coming to life, and now they've popped the corks on their English sparkling wines, cocktails and more…
Opened: 27th October
–
Saltine | Highbury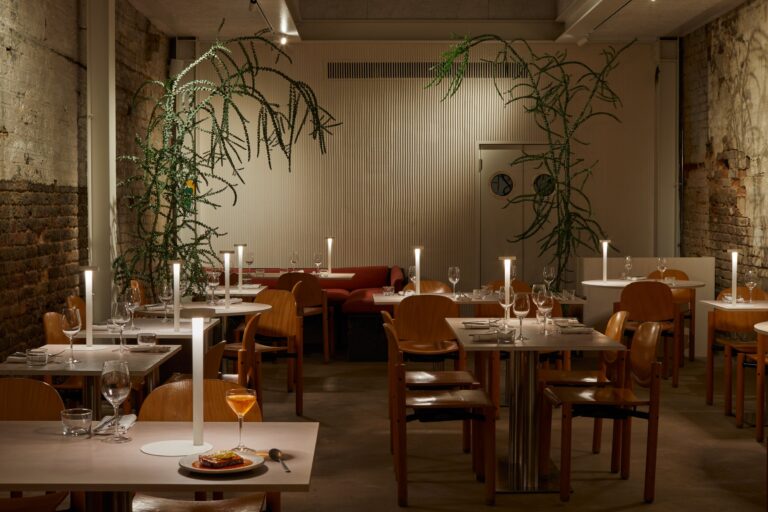 The team behind Fink's Salt and Sweet have got something new to tickle your tastebuds. The local heroes have just cut the ribbon on their first fully-fledged restaurant, and they've bussed in former Spring and St John Marylebone chef Phil Wood to rustle up a light, seasonal menu.
Opened: 25th October
–
Kolae | Borough
The highly-lauded duo of Andy Oliver & Mark Dobbie (founders of Som Saa) have unveiled their new restaurant Kolae, right next to Borough Market. Inspired by the Southern Thai cooking technique of the same name, the menu features signature dishes cloaked in a coconut marinade and grilled over an open fire. Looks like it's shaping up to be one of Autumn's hottest openings…
Opened: 24th October
–
Azzurra | Chelsea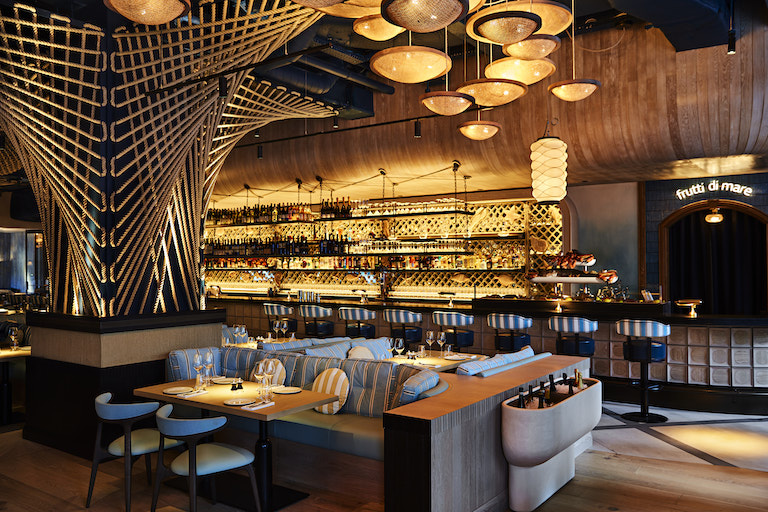 Aqua Restaurant Group are about to make a hell of a splash.
The team behind Aqua Shard, Aqua Kyoto, and Aqua Nueva has dropped a new ultra-luxe restaurant concept into West London, inspired by the founder's travels around Sicily & the Amalfi Coast…
Opened: 19th October
–
Café Kitty | Soho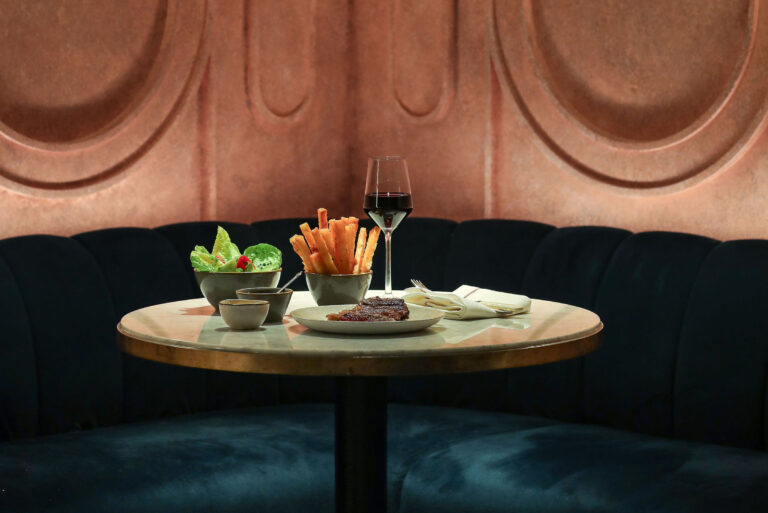 No, it's not a cat café. Yes, it is the third restaurant from the Kitty Fisher's team, which has taken up residence in the Boulevard theatre in Soho. The whole place is relaunching after its original debut was quashed by the pandemic, with the performance space headed up by the entertainment maestros at Underbelly, and now an equally high-calibre team in the restaurant too…
Opened: 17th October
Soft launch: Secret soft launch for Nudge Members +1 with 50% off the food bill until 7th December. Find out more here.
–
Akara | Borough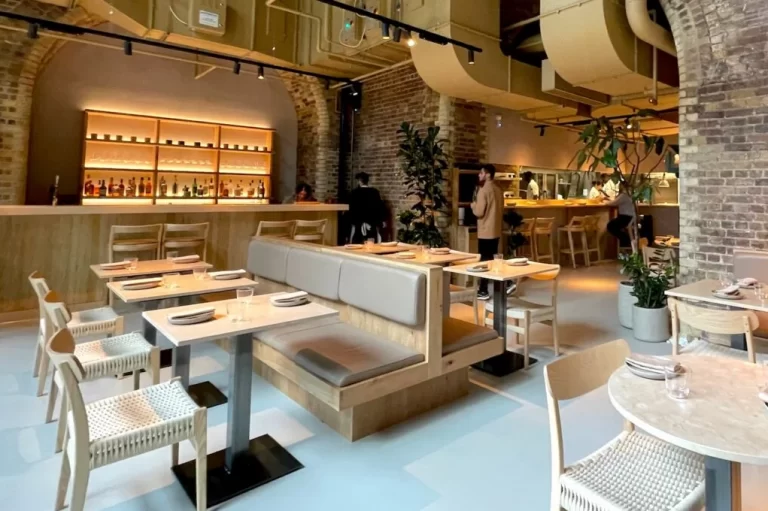 Fitzrovia's West African fine dining spot, Akoko, just got a more relaxed younger sibling. Akara sits on the fringes of Borough Market in Borough Yards, specialising in its namesake: a black-eye bean fritter that originated in West Africa, and has since become a beloved dish in Brazil. And it sounds like it's soon going to be beloved in Borough, too, with fillings like ox cheek, prawn and scallop on the menu…
Opened: 17th October
–
Daroco | Soho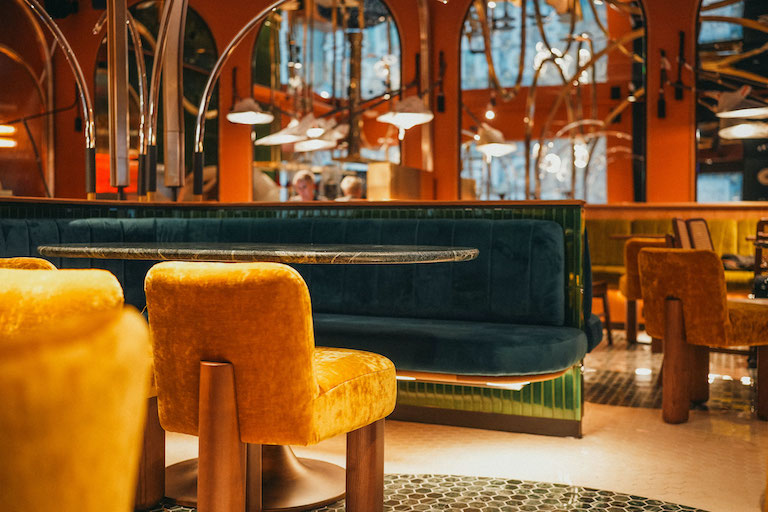 Daroco, a French-designed Italian hype magnet in Paris, has landed in London. The restaurant has two locations in Paris known for their lavish & impressive design and their classic Italian dishes (including squid ink spaghetti, pappardelle with beef ragu, truffle pizza, etc.). And this international outpost has its own separate cocktail bar below it…
Opened: 16th October 2023
–
Baudry Greene | Covent Garden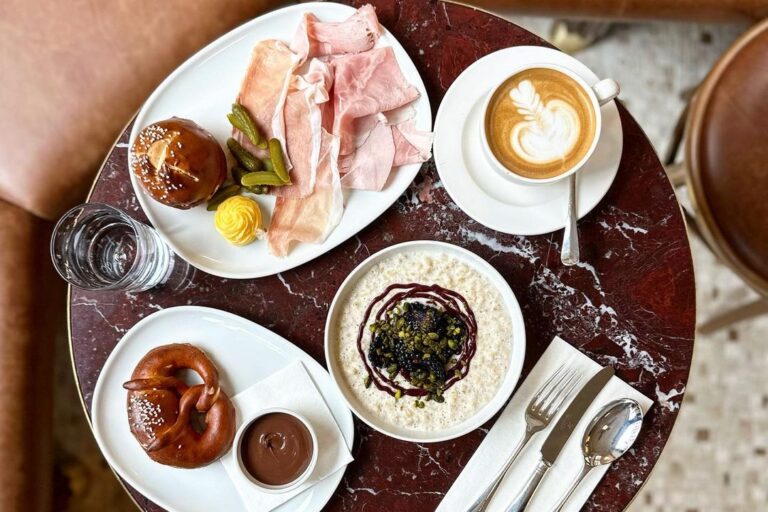 Endell Street is slowly being taken over by Will Palmer and Ian Campbell, and that's no bad thing. The Parsons and 10 Cases founders have just unveiled a third intimate eatery that sounds like the ultimate place to pop in at any time of day, from coffee and pastries in the morning to a 'cognac and a madeleine before bedtime'.
Opened: 12th October
–
Atelier Coupette | Soho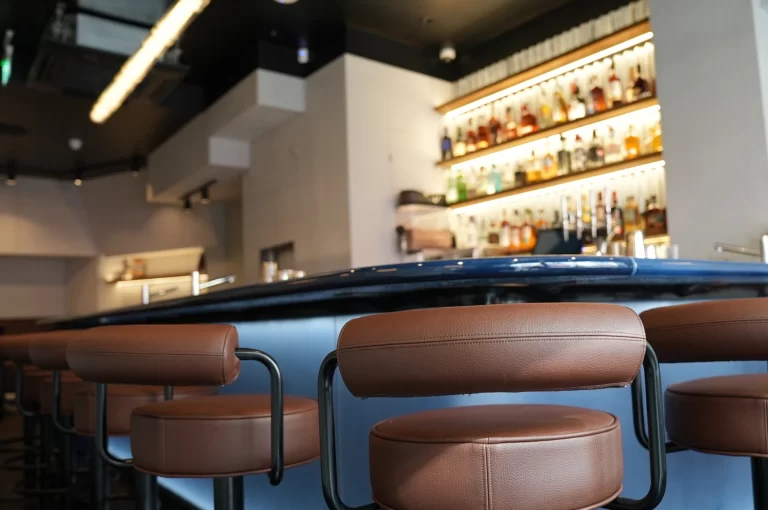 The idea behind Coupette's first central London outpost is to be kind of an experimental playground for the bar team (and you). If you've been to their Development Sunday sessions before, you'll have gotten to try some of their newest, off-menu creations for a mere snip of the price… and that's the whole concept at their new Soho bar, with some excellent small plates to boot.
Opened: 12th October
–
Faber | Hammersmith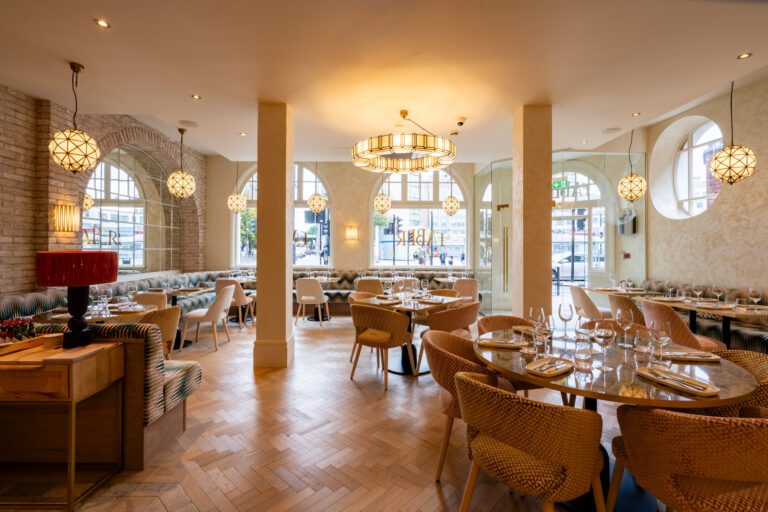 Faber's a stunning new seafood spot that started out as a shellfish delivery lockdown project, and has now developed its own home. Exec chef Ollie Bass (ex-Quo Vadis and Sessions Arts Club) is turning out an array of sustainably-sourced dishes that you can mix and match for either a slap-up meal, or a quick pre-theatre dinner…
Opened: 10th October
–
Bambi | London Fields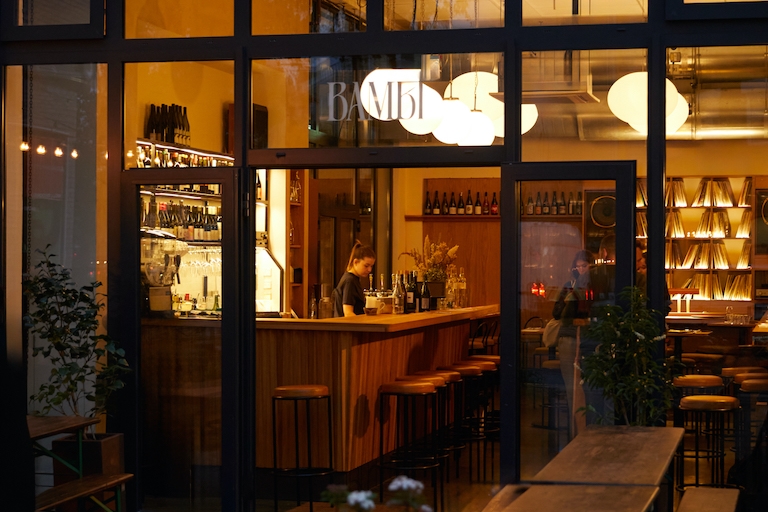 The past was Bright, the future's… Bambi. The much-missed London Fields restaurant has been reincarnated as Bambi, a wine bar, by James Dye (one of the guys behind Frank's in Peckham). And he's filled the place with low-intervention wines, small plates from an ex-Peckham Cellars chef, and a shedload of vinyl…
Opened: 6th October
–
Bar Lina | Soho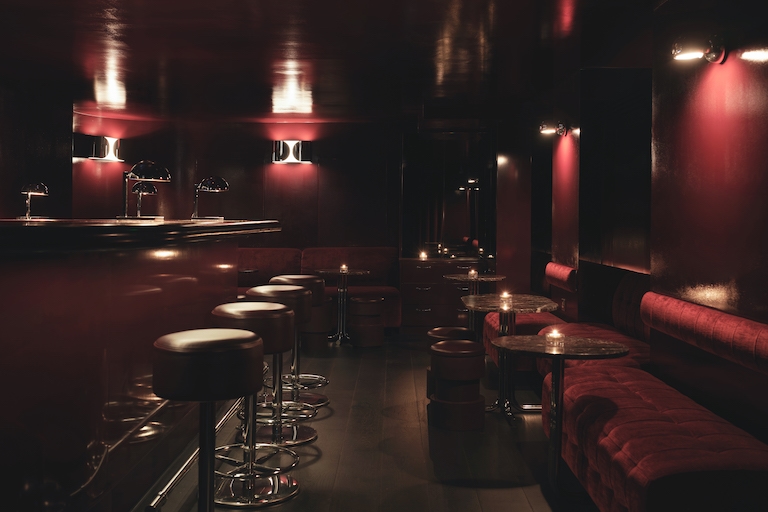 Lina Stores has just opened a moodily atmospheric cocktail bar underneath its 75-year-old Soho deli. So when you lead your date past shelves of Italian produce and fresh pasta into a low-lit negroni den, you'll look like you really know your onions.
Opened: 6th October
–
Nest | Shoreditch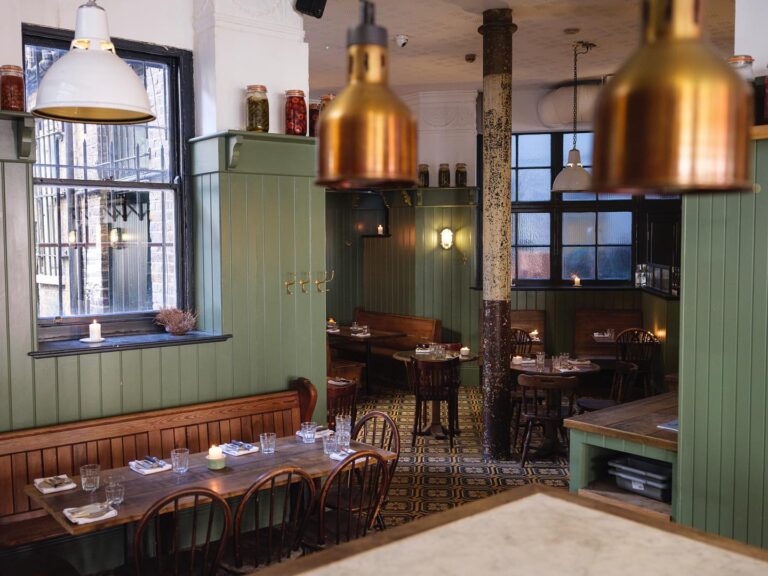 Hackney's seasonal small plates restaurant has flown the, er… nest. The trio of friends have now officially cut the rope on a new, much bigger space in Shoreditch – a grand, Victorian, double-fronted building by the town hall, in fact – with a separate bar area…
Opened: 4th October
---
Want to know what's coming up? Well, luckily there's a guide to London restaurants opening soon, too.