The word karaoke literally means 'empty orchestra'…
…which in any other situation would be a pretty discouraging sign if you'd just started singing.
Thankfully what it means here is a good night out, where you can unleash your vocals on a room filled with people who – bound by either friendship or just professional awkwardness – are obliged to at least pretend they're enjoying it. And not only has London got excellent karaoke bars, from private party rooms at restaurants to glossy basement booths, it's also home to a roster of regular, raucously fun singalong nights.
Many of which actually involve orchestras.
---
Karaoke Bars in London
Lucky Voice | Soho, Islington, Holborn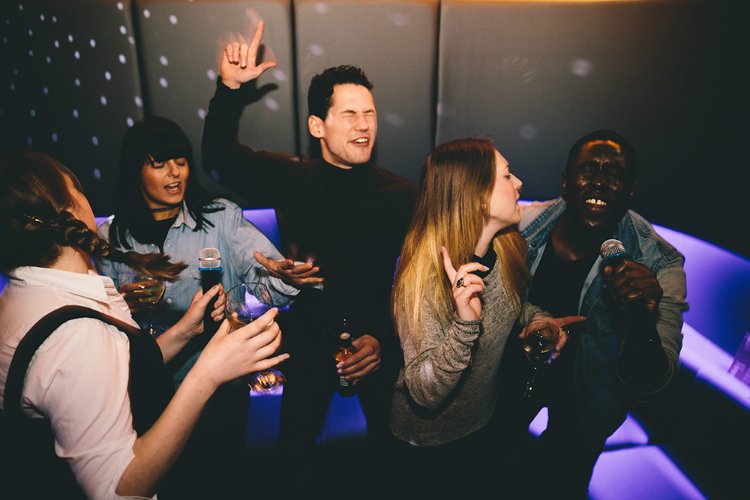 To say that Lucky Voice do karaoke is an understatement. Because their latest branch in Holborn is their most insane yet, with over 9,000 songs to pick from; private booths for up to 30 people; controllable, themed lighting; 'Thirsty' buttons for cocktail delivery direct to your room; dancefloors; cocktail masterclasses; bar snacks; dress-up boxes… and a 4am license. READ MORE
Address: 84 Chancery Lane, WC2A 1DL | Opening Hours: Sun/Mon 4pm-12am, Tues-Thurs 4pm-3am, Fri 3pm-4am, Sat 12pm-4am | Price: From £9pp | Capacity: Up to 30
–
Karaoke Box | Soho, Mayfair, Smithfield
Karaoke Box is a London institution, thanks to their no-frills but endlessly dependable combination of private booths, great songs and extremely well-stocked bars. Smithfield is their biggest, with 15 rooms to hire, while Soho is for smaller party sizes – and retains superior status thanks to its pole position between Ceviche (for a classy dinner beforehand) and Little Italy for the afterparty (and if that's classy, you're doing it wrong).
Address: 18 Frith Street, W1D 4RQ | Opening Hours: Daily 12pm-2am (11pm Sundays) | Price: From £30ph for 5 people | Capacity: From 5 (Soho) – 30 (Smithfield)
–

All Star Lanes | Brick Lane, Westfield White City
All Star Lanes have brought that loving feeling back to bowling, with cocktails, non-sweaty shoes, and stylish 50s vibes. And just in case an hour of hitting the pins in an atomic-era bowling alley with a killer soundtrack, authentic American diner food and 2-4-1 tankards of piña coladas somehow wasn't fun, they've also thrown in private karaoke booths, too. And photobooths, so you can at least remember a bit of the night the next day.
Address: 95 Brick Lane, E1 6QL | Opening Hours: 12pm-12am daily (from 11am weekends, until 1am Fri/Sat) | Price: £5pp off peak, £8pp peak | Capacity: 4-12
–
The Blues Kitchen | Shoreditch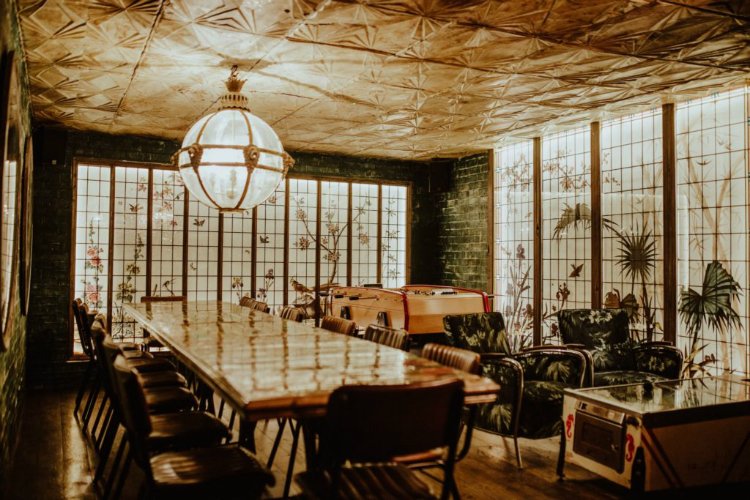 Sure, The Blues Kitchen is renowned for its constantly changing live line-up of esteemed blues, soul and funk musicians every night of the week. What it's (tragically) less renowned for are the musicians taking to the private stage upstairs, a.k.a. you. Hire their gorgeously kitted-out Playroom, and you'll get a karaoke machine, table football, and your own dedicated server bringing you dirty Southern BBQ (or alligator tail, whatever floats your boat), the world's strongest beer, and superlative cocktails all night. READ MORE
Address: 134-136 Curtain Road, EC2A 3AR | Opening Hours: Available daily | Price: Minimum spend varies | Capacity: 10-25
–
Hibiki London | Holborn
A Korean-Japanese izakaya set beneath an elegant sushi conveyor belt restaurant. Gorge on seafood 'pajeon' (pancakes) and Korean fried chicken before retiring to their private karaoke rooms with soju-fuelled bravado.
Address: Beneath Sushi Hiroba, 50-54 Kingsway, WC2B 6EP | Opening Hours: Mon-Sat 6pm-1am | Price: £40-50 + service | Capacity: 10/15
–
The Star of Bethnal Green | Bethnal Green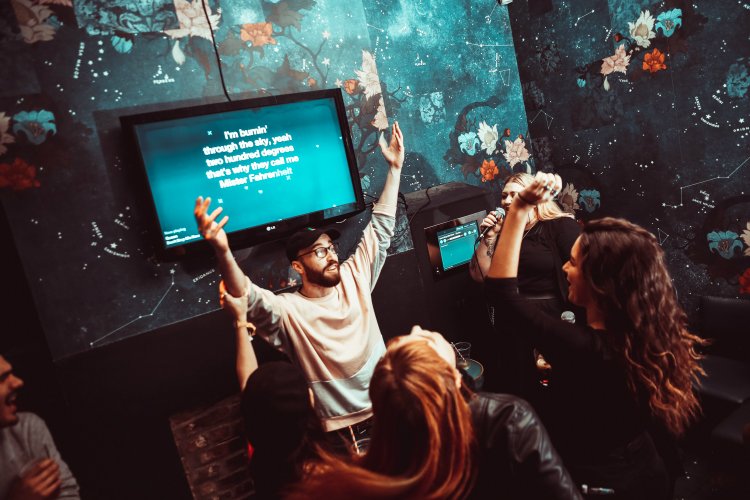 Decked out with plush furnishings, vintage-styled wallpaper and a karaoke system loaded up with over 10,000 songs, The Star of Bethnal Green's spacious karaoke room is pitch-perfect, even if you aren't. Plus, you can head back to the main bar afterwards for margaritas and finger-licking Midwestern BBQ dishes from Smokey Tails.
Address: 359 Bethnal Green Road, E2 6LG | Opening Hours: Mon-Thur 4pm-midnight, Fri 4pm-2am, Sat 12pm-2am, Sun 12pm-12am | Price: Sun-Thurs £49ph, Fri & Sat £69ph | Capacity: 20
–
Bloomsbury Bowling Lanes | Bloomsbury
Just like any authentic 50s American bowling alley, BBL have a fridge full of beers, hot dogs, and five private karaoke booths featuring 8,000 hand-picked songs and touchscreen tech. READ MORE
Address: Tavistock Hotel, Bedford Way, Bloomsbury, WC1H 9EU | Opening Hours: Daily from noon-late | Price: £40/hour for 10ppl, £80/h for 25 (minimum 2 hours). Half price on Sundays and Mon-Fri before 4pm (Jan-Nov)
–
The Bat and Ball | Stratford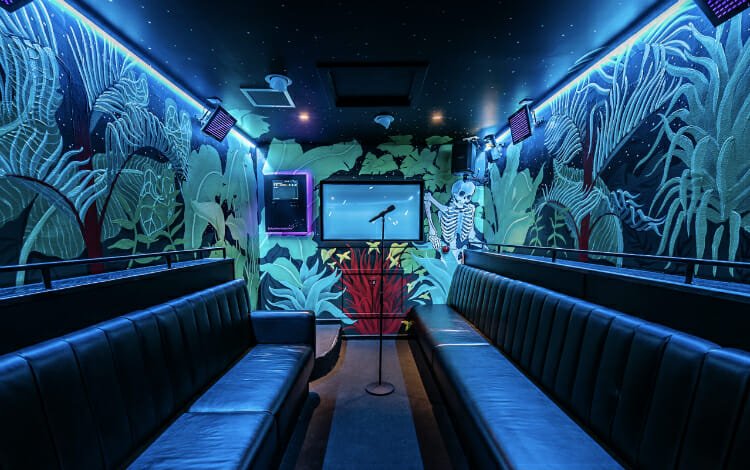 If ping pong isn't ballsy enough for you, Stratford's table tennis bar also has a UV private karaoke room, with tropical decor and a sweet 20,000 songs on the slate.
Address: Westfield Stratford, Montfichet Road, E20 1EJ | Opening Hours: Mon-Fri from 11am, Sunday from 12pm | Price: £8-10pp
–
Piano Bar | Kensington, Smithfield
You know those New York bars that you always seem to stumble upon after a leisurely dinner, load up on negronis and find yourself crowding round the piano singing along to old classics, arms around a group of people who – negronis notwithstanding – are definitely your new best, best friends? Well, this is like that, but in London.
Address: 106 Kensington High Street, W8 4SG | Opening Hours: From 6pm Tues-Sat, 6.30pm Sunday | Price: Ticketed events, check HERE
–
Bunga Bunga | Covent Garden, Battersea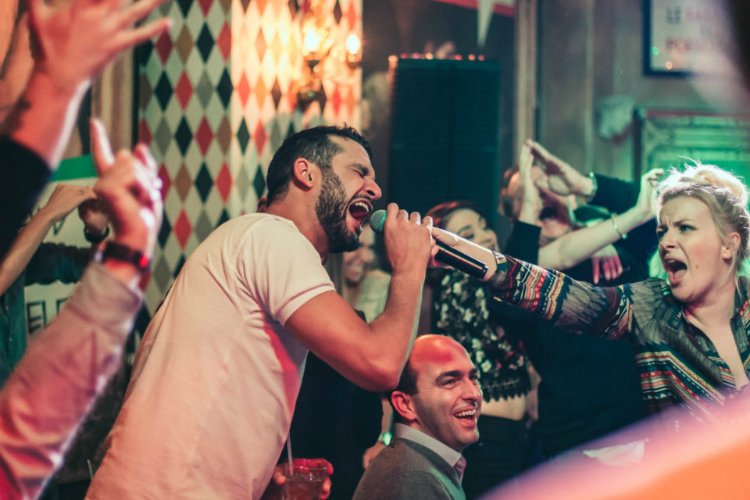 Yes, Bunga Bunga have a private, glass-ceilinged conservatory which you can hire out for a private feast and karaoke session. But they also have huge karaoke nights from Thursday-Saturday, where you'll take to the stage in the restaurant itself, accompanied by a five-strong band of live musicians, while everyone chows down on metre-long pizzas and cocktails served out of the Statue of David.
Address: 167 Drury Lane, WC2B 5PG | 37 Battersea Bridge Road, SW11 3BA | Opening Hours: Fridays & Saturdays at Covent Garden, Thurs-Sat at Battersea (backing track, not band) | Price: Dependent on date & venue
–
The Exhibit | Balham
Ensuring that you won't make an exhibition of yourself, Balham's cinema-cum-bar-cum-restaurant can set up their karaoke system in three private rooms, including the screening room itself. The price even includes three drinks and a pizza per person.
Address: 12 Balham Station Road, SW12 9SG | Opening Hours: Weekdays from 3pm, weekends from 11am till late (2am Fri & Sat) | Price: £35pp inc. three drinks & pizza
–
BAO Borough | Borough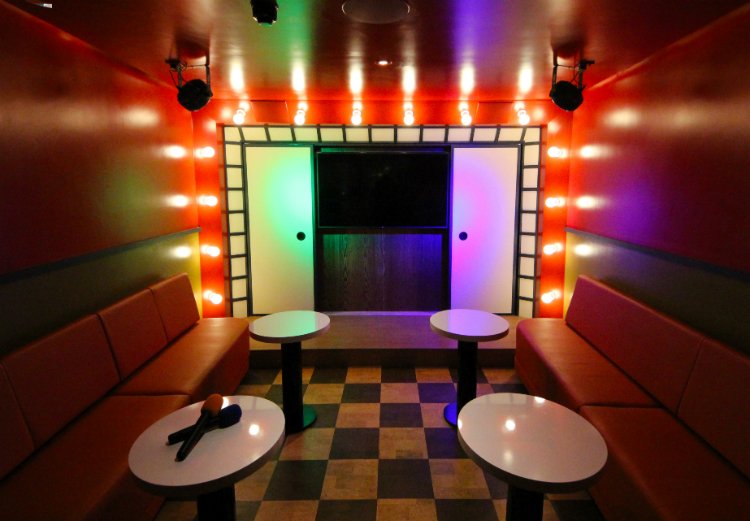 Fun with buns. It's a faultless combo. Which, presumably, is why BAO's third branch – aside from serving their excellent bao buns, and a new grill and noodle menu – has its own basement karaoke den, where you can retreat with your friends and a platter of BAO party food… READ MORE
Address: 13 Stoney Street, SE1 9AD | Opening Hours: Daily | Price: £5pp 12-4pm, £8pp 5-11.30pm. Min spend: 6 people for 2 hours | Capacity: 6-14
–
---
Karaoke Nights in London
What is massaoke, you ask? Or, at least, we think you did, because we can't hear you over the joyous crowds simultaneously singing along to some of the best songs ever written, played live on stage alongside projections of the lyrics and full-on pyrotechnics, creating one of the most euphoric, mass-bonding experiences of your life. Or maybe you just said 'stop knocking my beer'.
Details: From £17 | BOOK HERE
–
Karaoke. On a boat. Backed by a live ukelele band. The classic song list spans from 500 Miles to Titanium, and the buzzing, gig-like atmosphere means that the crowd are always ready to step in should you get a touch of stage fright.
Details: Third Thursday of every month | Tamesis Dock, Albert Embankment, SE1 7TP | Free Entry, just turn up
–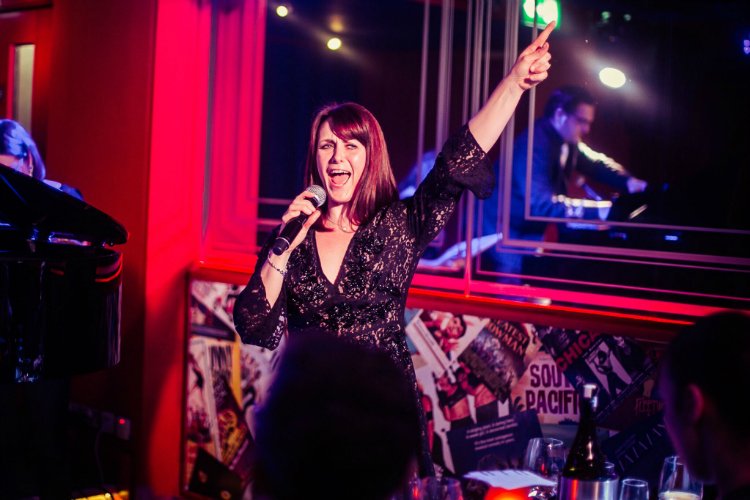 Piano Works West End is a good spot for late-night dancing with great cocktails and a live band playing all your favourite songs. But even better is its hidden gem Singeasy – a good spot for late-night dancing with great cocktails and a live band playing all your favourite songs… with you as the singer. READ MORE
Details: £10 entry after 9pm | BOOK HERE
–
Power ballads. Confetti. The silent clash of hundreds of air guitars. Ultimate Power is a communal karaoke night dedicated to the power ballad in all its forms, creating nothing short of a religious experience.
Details: From £9.90 | BOOK HERE
–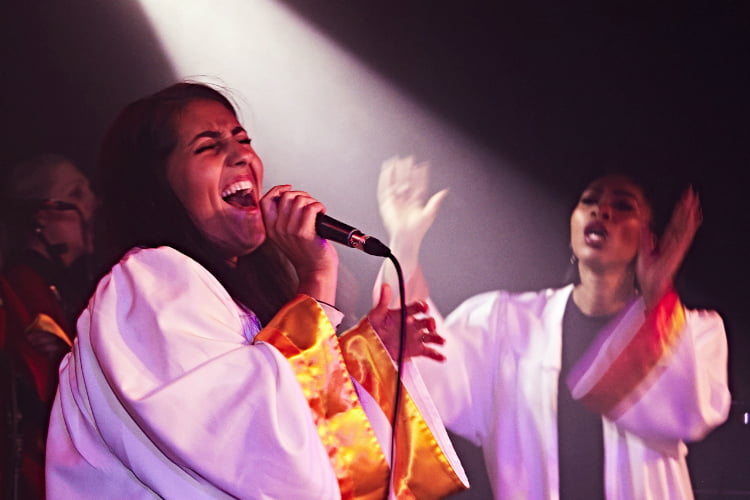 Stopping just short of an actual religious experience is Gospeloke – karaoke, on stage, backed by a live, 15-strong gospel choir. Like any good congregation, there's confessionals from the crowd (with prizes), as well as contests for best soloist and best duet. READ MORE
Details: Every Thursday night | Prince of Wales Brixton + Hoxton Square Bar & Kitchen | From £13 – BOOK HERE
–
Sometimes, you like to mix things up. And as – unbeknownst to your friends, and yourself – the dopest of rappers… this is one of those times. DJs, karaoke, and an adoring crowd ready to catch your mic. READ MORE
Details: Every Thursday night | Queen of Hoxton, 1 Curtain Road, EC2A 3JX | From £5 – BOOK HERE
Last Updated: 10th August 2020 | Main image: Massaoke
---
Like having fun? Clearly. Check out Fun Restaurants in London