London at night is a heady potion of glittering lights, revellers spilling out onto the streets, and the occasional pavement pizza to dodge.
What if you don't want to join the masses in a sweaty club somewhere though, and would like to do something a little different with your evening? Happily, we're here with our beacon of recommendations to dispel the shadows of mediocrity and throw a little light on the fun you can get up to in London after dark. From the city's best bars, to after-hours tours of castles and museums, midnight matinees and late-night karaoke, there's plenty to keep you awake.
Reader, we've written it: the ultimate guide to things to do in London at night…
Get Competitive at London's Top Activity Bars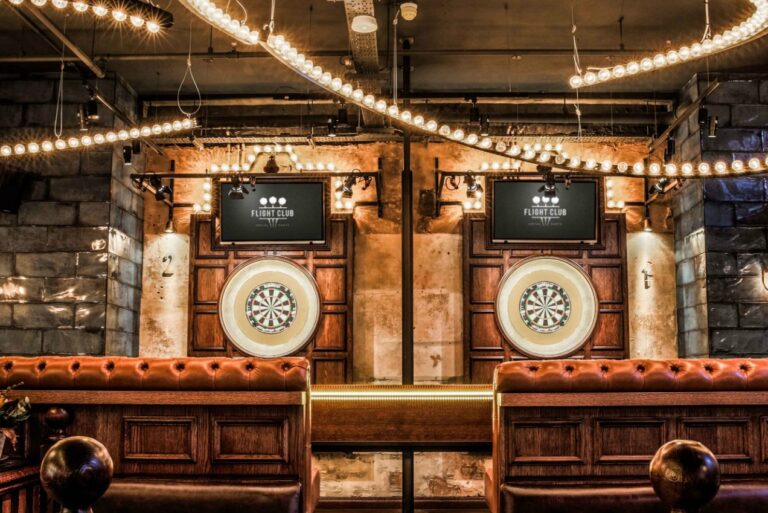 E=MC² is OK. But: fun activities + booze = good times? That's a more immediately useful equation.
Transport yourself to the good old countryside with virtual clay shooting; get drunk and throw axes; bat your weekday stress for 6 at Sixes; revisit your chilled-South-of-France-alter-ego on the Pétanque court; wiff-waff with the riff-raff at Bounce; throw tiny little javelins at foam boards at Flight Club; for those who love tables and football, try Bar Kick; strap little knives to your feet and try to balance on ice while moving too fast at Queens; shuffle away from boredom with the London Shuffle Club; board game your way out of boredom with Draughts; keep the bumpers up at All Star Lanes; or, flirt with insanity while playing golf at Swingers.
–
Immerse Yourself in Another World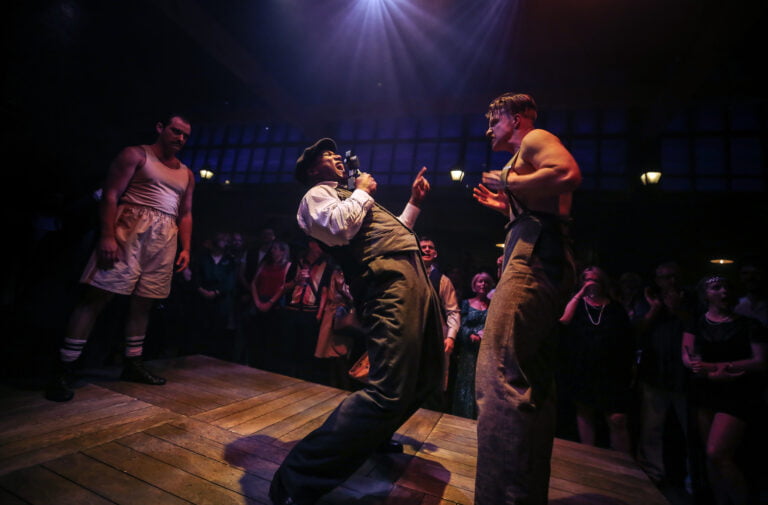 Why should the people on stage have all the fun? From humble beginnings on the fringe scene, London's immersive theatre offering is booming. After eight years away from London, the esteemed Punchdrunk returns with The Burnt City, a retelling of the legend of Troy set in a dingy city where ethereal characters swirl and dance around you. If Greek mythology feels a little too distant, try the modern mythology of Peaky Blinders: The Rise. Chance it down the betting shop, keep out of fist fights, have a pint in the actual Garrison, break into safes, and hustle your way to the top (all while wearing some impeccable tailoring). While Peaky Blinders has glimmers of glamour, Immersive Everywhere's other production, The Great Gatsby, has a glut of the stuff. Submerge yourself in saucy trysts, flapper dancing, prohibition partying, and illegal dealings inside Gatsby's mansion.
Details: For more information & tickets, visit Punchdrunk & Immersive Everywhere
–
Tiptoe Through a Candlelit House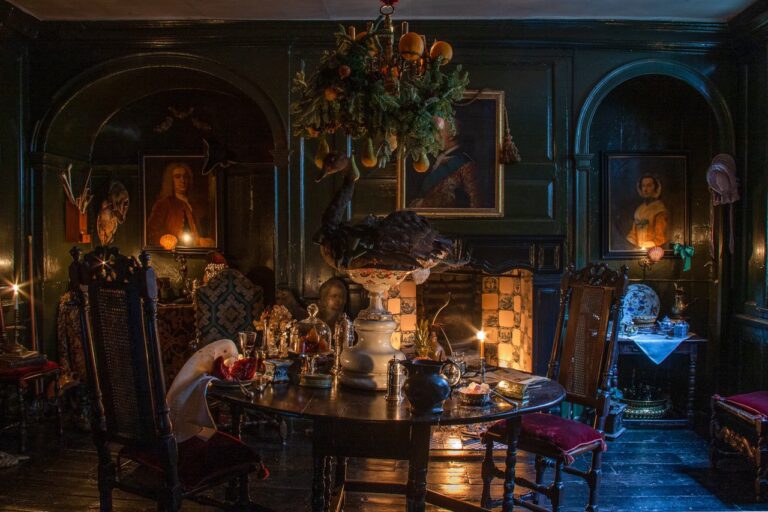 If David Hockney declares Dennis Severs' House "one of the world's five top experiences", you should probably visit. This piece of domestic art history can now be enjoyed at night, guided by candlelit, and in complete silence. Nice and creepy.
Details: 18 Folgate Street, E1 6BX | Book here
–
Cleanse Your Sins In The Aire Ancient Baths…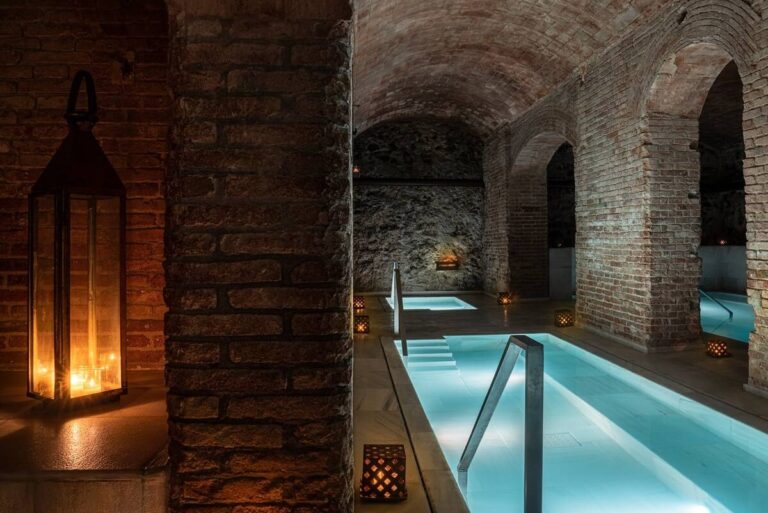 …or, if your sins include Spanish red wine Ribero Del Duero, then you can bathe in your sins instead. With bookings open until 9pm, there's nothing less stressful than an evening in the low-lit baths and an essential oil massage.
Details: 2-3 Robert St, Covent Garden, WC2N 6RL | Book here
–
Indulge Your Inner Critic at The Barbican Centre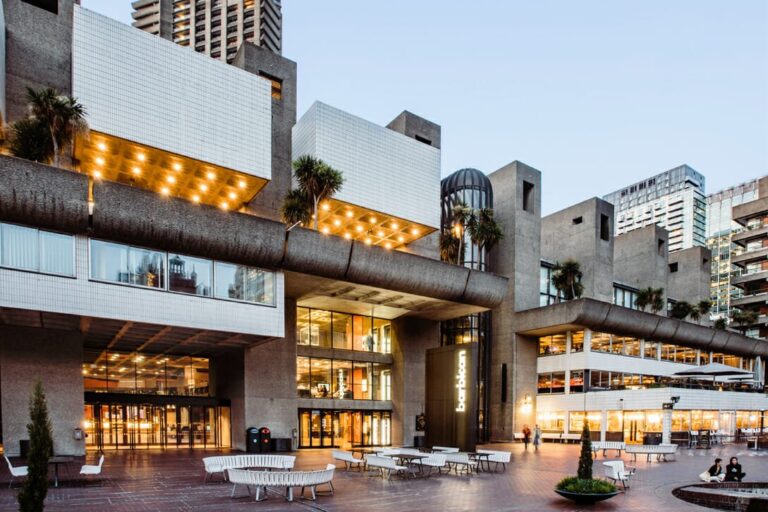 It's not surprising that an estate requiring 130,000 cubic metres of concrete to build, but for which every slab was hand-chiselled, became a natural home for experimental, wide-ranging, high-quality art. Under their vast umbrella of live music, comedy, dance, theatre, visual arts and film, you might see the Royal Shakespeare Company bring a Studio Ghibli film to the stage, or Ravi Coltrane explore the music of his parents John and Alice Coltrane. There's always plenty to see, and the brutalist complex (and its concrete conservatory) are worth a look in themselves.
Details: Silk Street, Barbican, EC2Y 8DS | See what's on
–
Hole Up In One of London's Best Bars
London's bar scene is unlike anywhere else in the world. Mainly because it wouldn't be London's bar scene. But also because the city's crammed with experimental cocktail bars, secret speakeasies, cosy wine bars (many of which hold wine tastings in the evenings) and rooftop bars with a view (which, naturally, are even better at night).
–
Hunker Down in One of London's Best Cinemas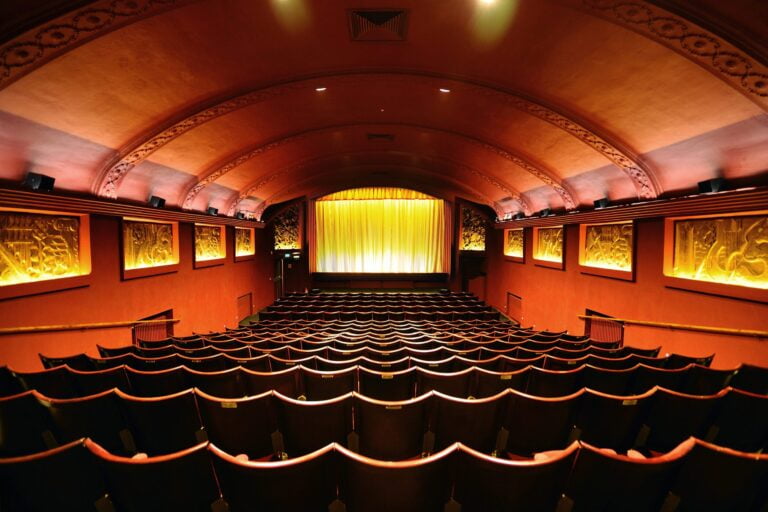 Forget carpets with ground-in nachos. The London cinema experience is now a slick affair with luxurious sofas, seat-delivery service, ornate architecture, arthouse screenings, movie marathons, and glam cocktail bars. Head here to find out which films to see this month.
–
Turn on, Tune in and Drop by Immersive Gamebox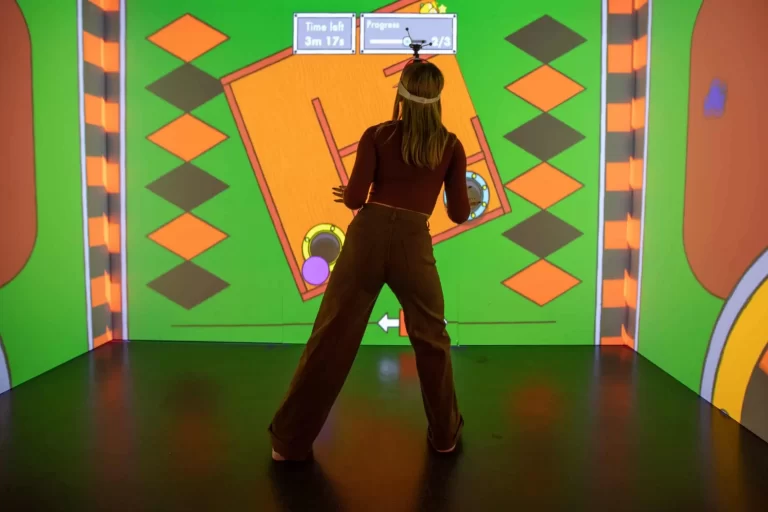 What if Squid Game was a real life game… alright, and we also promised you wouldn't be murdered for failing to complete the tasks at hand? Now are you interested? Immersive Gamebox is essentially a giant, life-sized retro games console where your movements affect the screens all around you. And as well as tackling their take on the hit Netflix drama, you can challenge your friends to play Angry Birds, sheep shearing, mining on Mars, CIA training in a psychedelic mansion, plus a James Bond bunny game. Are You Not Entertained?
Details: Arch 3, 83 Scoresby Street, Southwark, SE1 0XN | Book here
–
Get Real Silly at a Satirical Arcade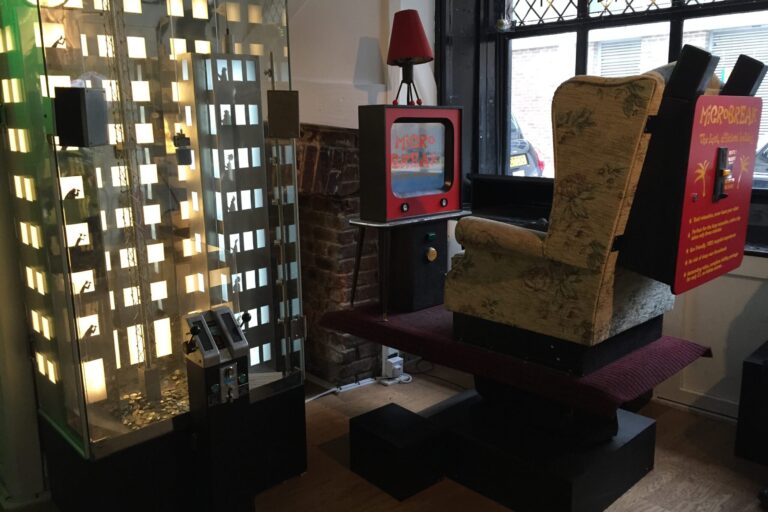 Reductio Ad Absurdum is the creed of Novelty Automation, an eccentric penny arcade behind an old Tudor shopfront in Holborn. All hand-made and completely bonkers, the games variously invite you to try your luck at winning a Nobel Prize, hit targets at an Amazon fulfilment centre, or spin the wheel and decide: is it a pet, or is it food? Plus, every first Thursday of the month there's a late opening with a bar (though that costs a little more than a penny).
Details: 1a Princeton Street, Holborn, WC1R 4AX | For more information, visit their website here
–
Explore The Wonders of The Southbank Centre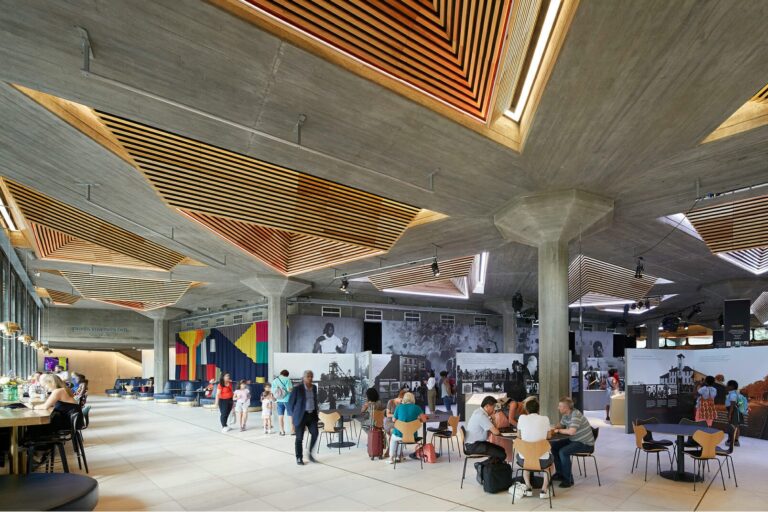 Despite a lively daytime programme, the Southbank Centre also serves up an impressive line-up of things to do at night. Book in for talks, comedy or performances at the Royal Festival Hall and Queen Elizabeth Hall. Take in the visually arresting exhibitions at The Hayward Gallery until 9pm on Wednesdays. And on the weekends, peruse the eclectic Southbank Centre Food Market, running until 8pm. But, if all of that's a little too full-on, we recommend holing up in the National Poetry Library with some iambic pentameter.
Details: Southbank Centre, Belvedere Rd, London SE1 8XX | See what's on
–
Feast Alongside Strangers At A Supperclub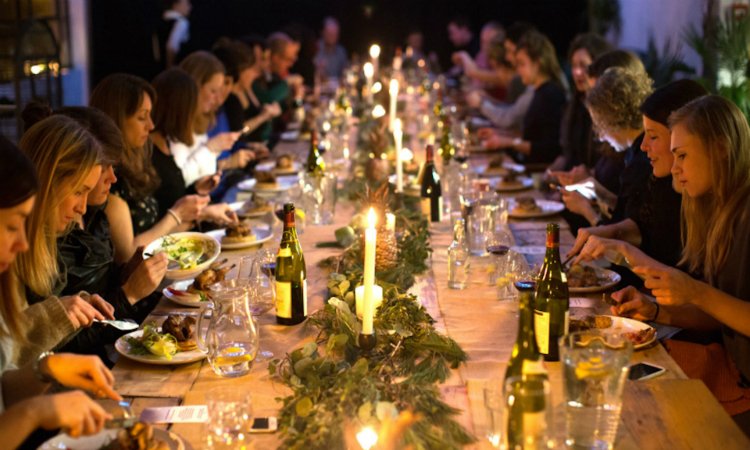 Considering talking to someone on the tube is generally considered extremely odd behaviour, London's passion for communal dining surprisingly shows no signs of waning. Each month, hidden spaces in the city come alive with buzzy supperclubs; opportunities for rising chefs and internationally renowned visiting stars to showcase their cooking, and for you to rub shoulders with your fellow residents in the best city in the world.
–
Make Your Own Three Course Meal At A Street Food Market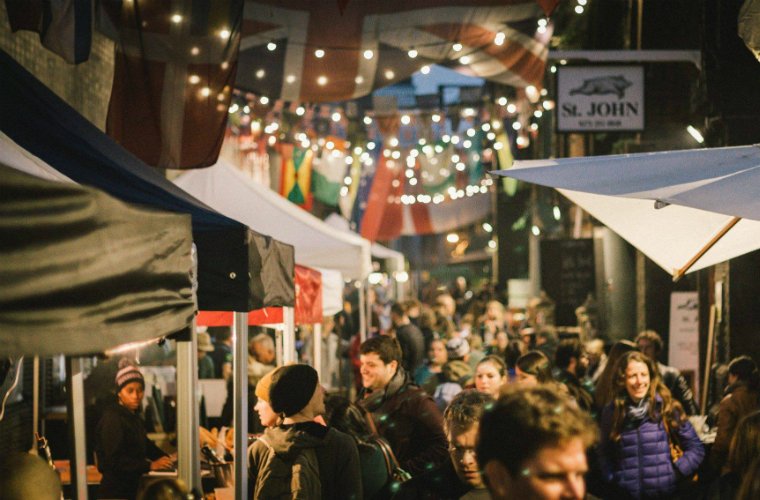 London's blessed with a collection of bustling street food markets, many of which come into their own after dark. Bermondsey's famous Maltby Street Market now stays open late on Friday evenings; Mercato Metropolitano fills an old paper factory with swing dancing, food stalls and live music; and Hackney's Bohemia Place celebrates Black-owned businesses every Friday night.
–
Take in a London Landmark After Dark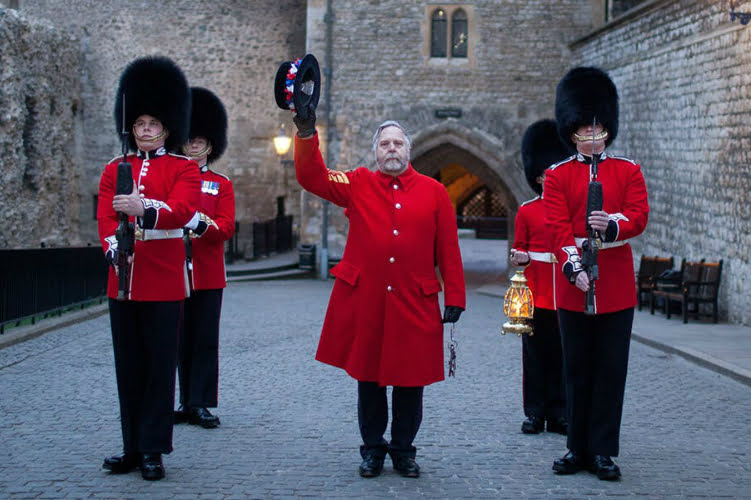 Dodge the crowds shuffling around the Tower of London by day, and instead follow an intimate twilight tour with the Beefeaters themselves, or witness the 700-year-old Ceremony of the Keys as the warders lock up the crown jewels for the night.
–
Spend The Evening At A Jazz Bar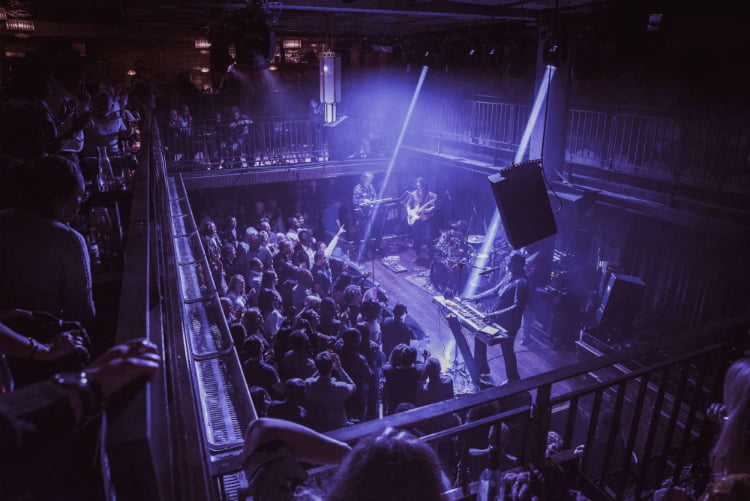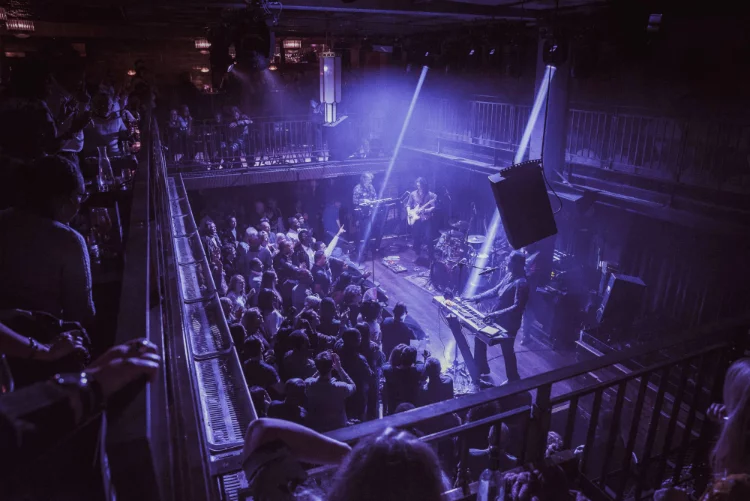 How to find great live music in London:
Step 1. Two, a one two three four.
Then peruse our guide to the best jazz bars in London…
–
Get Off The Dance Floor And Watch The Professionals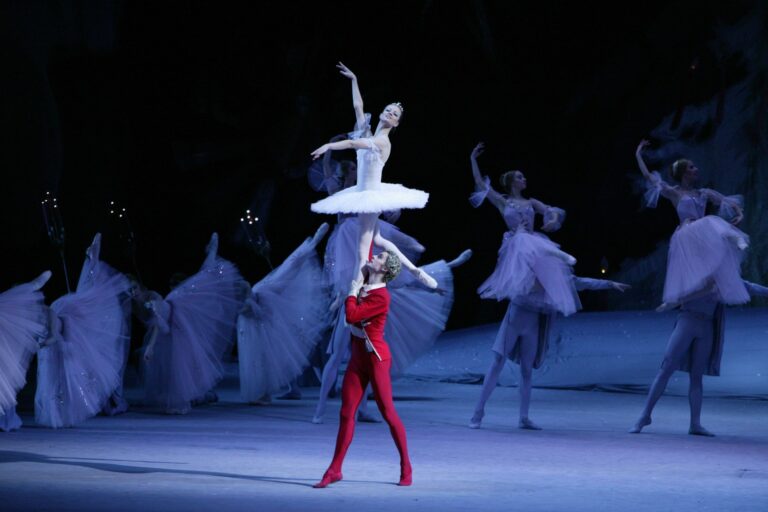 We speak not of disco fever showdowns (although if you stumble across one of those, you should absolutely stay), but of dedicated professional dancers, serious choreographers, impressive production values, and glittering costumes. With four specialist dance theatres in the city, you'd be foolish to neglect this cultural slice of London at night.
–
Let Your Lungs Loose at Karaoke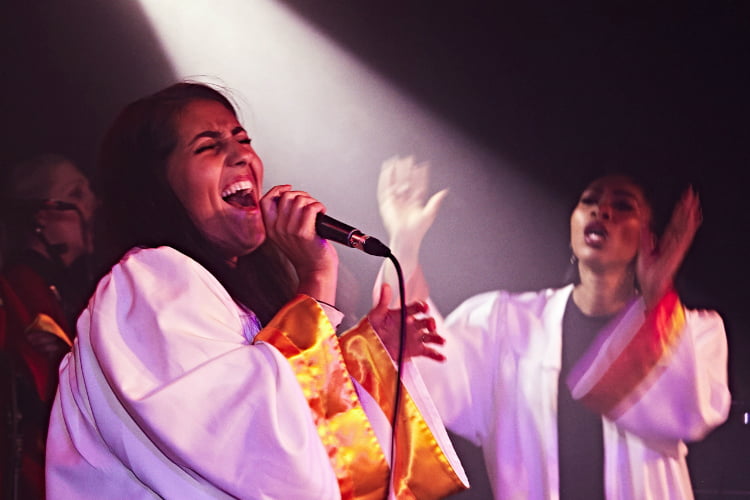 London has a plethora of sound-proofed rooms designed for you to scream in. Karaoke (a.k.a singing along to bangers) plus a few whiskey cocktails and some chums is just good old fashioned fun. Looking for something with more soul? Belt out your favourites with a 15-person backing gospel choir at Gospeloke.
Details: Gospeloke, The Blues Kitchen, 40 Acre Lane, Brixton, SW2 5SP
–
Be Dazzled at The Theatre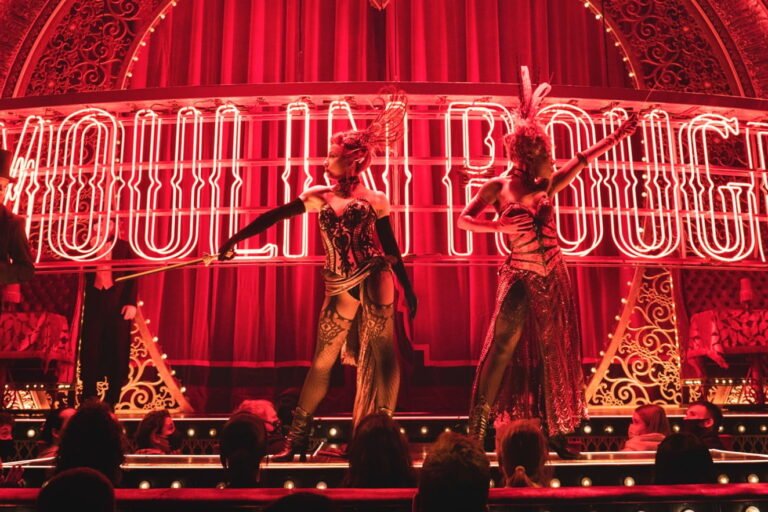 Cross the murky genre-embankments from singing to theatre via the bridge of… Cabaret! At Proud Embankment, dinner and cocktails are served alongside daredevil acrobatics, contortionists and can-can dancers. But if you just want to be fooled into thinking one person is actually a different person, the theatre awaits. Words fail to describe the variety on offer in London's theatre scene, though we've attempted to in our guide to the best theatre shows on now. And that's not to mention the history of the theatres themselves – for Shakespeare stans, we direct you to Shakespeare's Globe on the Southbank, an atmospheric replica of the original built in 1598, where you can recreate the experience of being a Tudor peasant for a fiver (and catch one of their famous midnight matinees in summer).
–
Get Nerdy and Drunk in a Retro Arcade Bar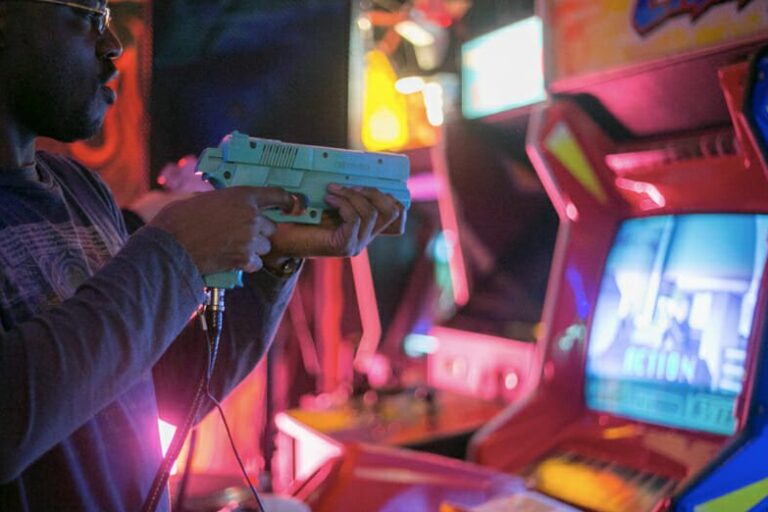 Spend at least one fourth of your night here, if not the other three. Four Quarters (in Peckham, Hackney Wick and Elephant & Castle) is a smorgasbord of old-school arcade gaming delights like Pacman, Asteroids, Time Crisis 2, Sega Rally and Daytona, plus console games and a bar. Oh, and you pay for games with quarters. Duuude.
Details: 187 Rye Lane, Peckham, SE15 4TP | Book here
–
Try Bingo 2.0: Hijingo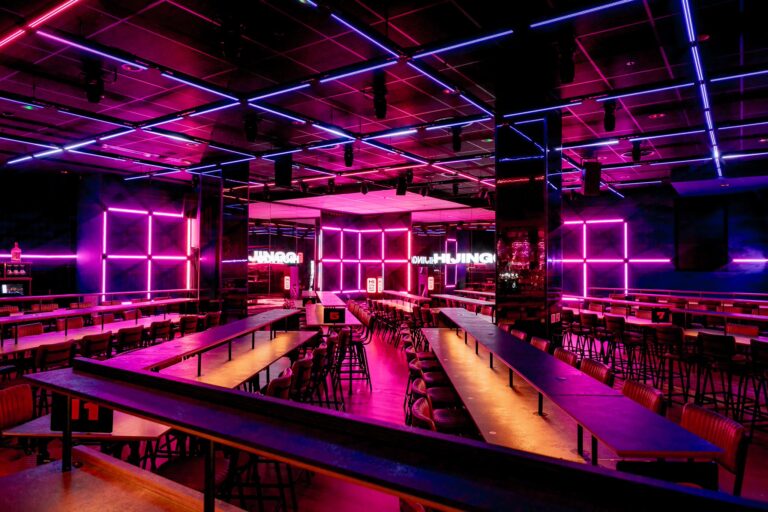 If any nighttime activity needed an injection of youth, it was bingo. Meet Hijingo, its loud, wild, neon-lit, graphic-heavy cousin, which only resembles bingo there are still balls, and bingo cards. And that's really where the similarities end…
Details: 90 Worship Street, Liverpool Street, EC2A 2BA | Book here
–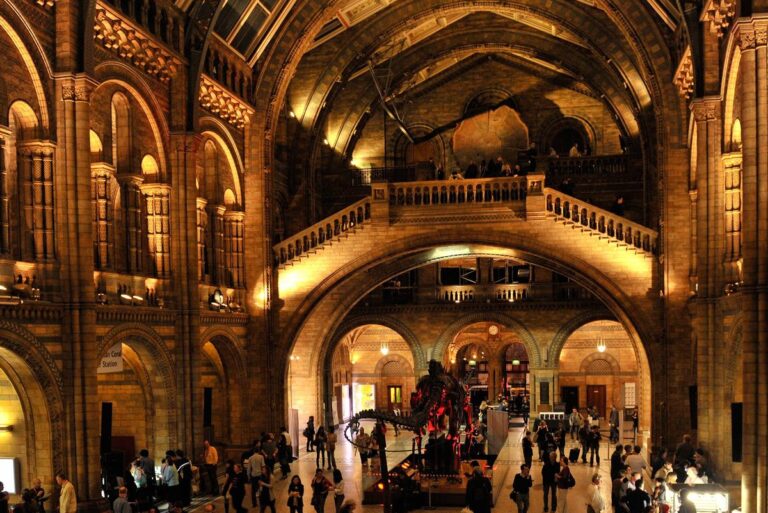 Museums are good. Museums with cocktails are better. And at least once a month, most of London's major players open their doors after dark for Museum Lates – like the Natural History Museum, where you can head for sleepovers among the dino skeletons; or the V&A, which holds mini-festivals in its palatial home, with pop up bars, DJs, and workshops inspired by their current exhibitions.
–
Liked That Last One? You'll Love…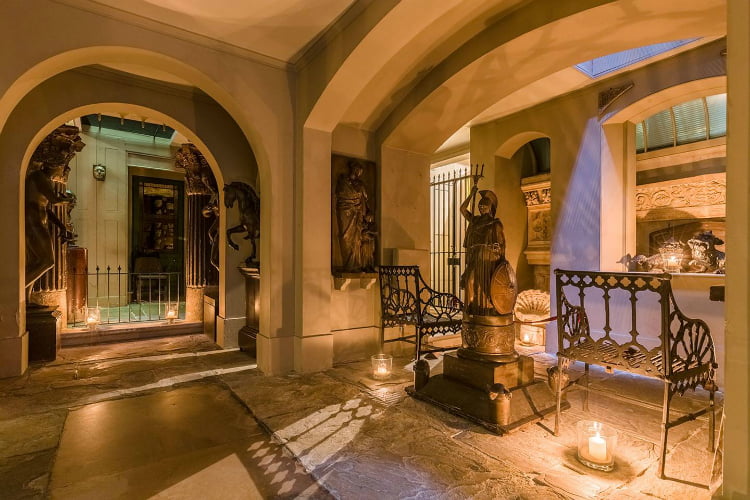 … the 19th century architectural splendour of Sir John Soane's house, which, explored via a candlelit tour with a glass of vino in hand, is perhaps one of the last places in London you'd expect to visit at night.
Details: 13 Lincoln's Inn Fields, London, WC2A 3BP | Book here
–
Sit Down and Watch Some Stand-Up Comedy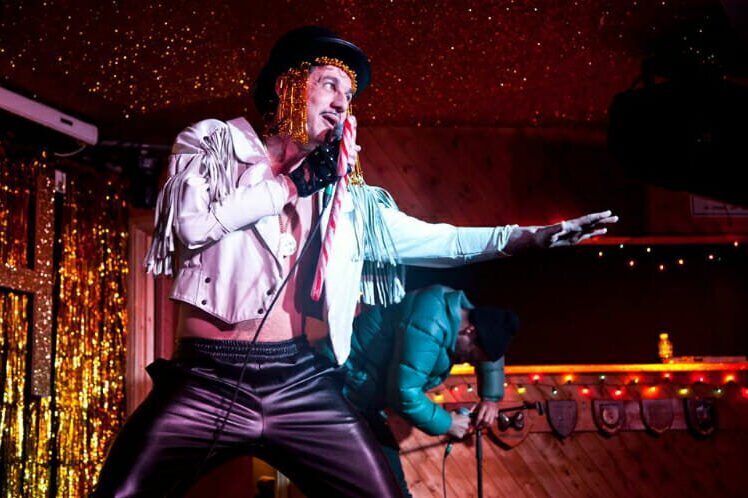 Laughter is the best medicine, unless you're suffering from hysteria. And luckily, London's blessed with some real stand-up people… who regularly take to the stage. From East, to South, to North, to Central, there's comedy just around the corner. Not West though, apparently there is nothing funny about West London.
–
Go Out-Out at One of London's Best Clubs
So…you started off just going out, but now you fancy going out-out? Well, good thing is London is crawling with clubs to satisfy your needs, from a giant converted printing press factory to intimate live music dens.
–
High-kickers, fire-breathers, hip-twirlers, snake-charming, live jazz, live swing, ostrich feathers, aerial acrobatics, pitch-perfect notes, belly laughing…Now if that doesn't get your head turning, we're not sure what will.
–
Go Listen to an Album in the Dark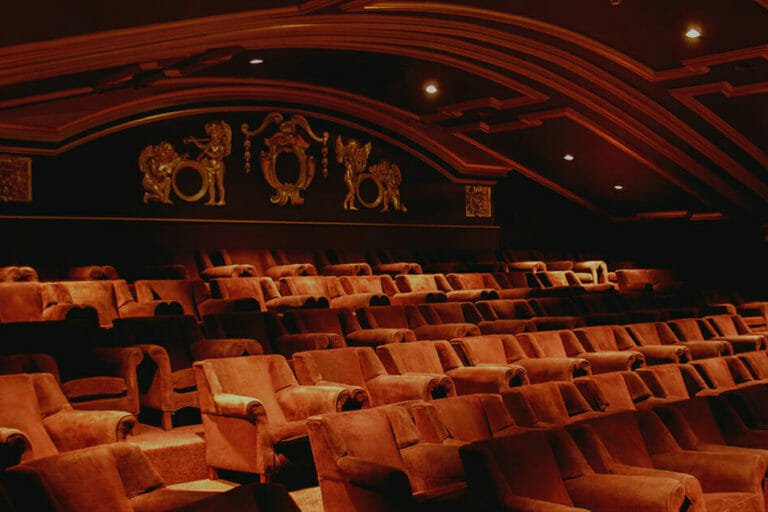 …Not some sort of weird, passive aggressive comeback. Pitch Black Playback, run by Ben Gomori, is a night in which people gather in intimate spaces (think velvet-lined independent cinemas) to listen to an album all the way through in total blackness.
Details: Various Locations | See what's on
–
Pray at The Church of Sound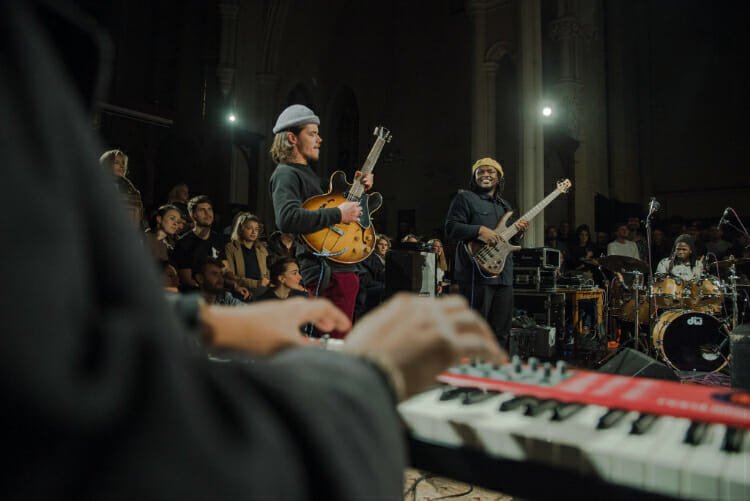 The Church of Sound brings world-class musicians to perform their own and others' tracks in the beautiful St James the Great church in Clapton. There's homemade food, a small bar, and a wonderful community feel. P.S. A little insight to the calibre: Ezra Collective played only Fela Kuti for the first half of their set. Enough said.
Details: St. James the Great Church, 233 Lower Clapton Road, Clapton , E5 8EH | Book here.
–
Go for a Dip in South-West London at Night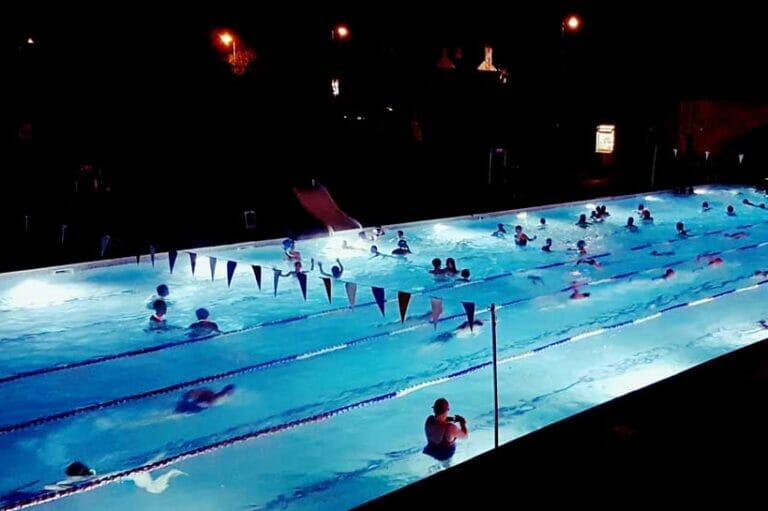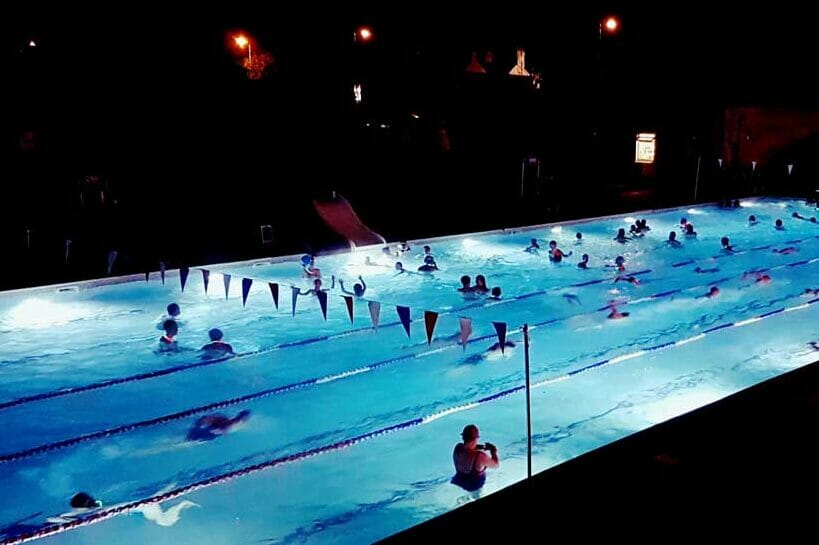 Don't worry, it's in London's year-round heated lido, Hampton Pool — and around the festive period the pool opens late for snacks, cocktails and midnight lengths.
Details: High Street, Hampton, TW12 2ST | Book here
–
Enter the The Crystal Maze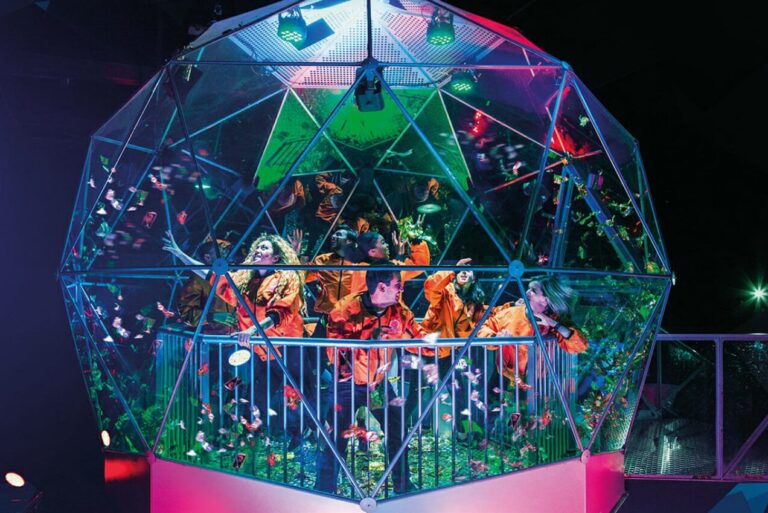 Marry up a healthy dose of nostalgia with a set of challenges (physical, mental, skill-based, and "mysterious"), to collect as many crystals as possible and take on the overzealous fans in The Dome. Your reward? A bloody enjoyable evening, and the chance to buy a souvenir crystal from the gift shop.
Details: 22-32 Shaftesbury Avenue, Piccadilly Circus, W1D 7EU | Book here
–
Mosh at One of London's Live Music Venues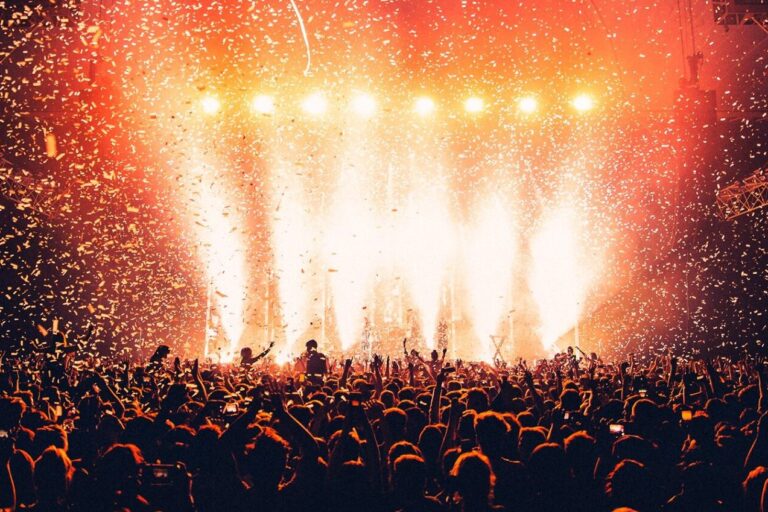 A sea of historic and important music venues come to life in London at night. The still-thriving scene means you can pick between chart-topping sensations at Ally Pally or grassroots talent in an underground cavern in East London.
–
…or a Bar with Live Music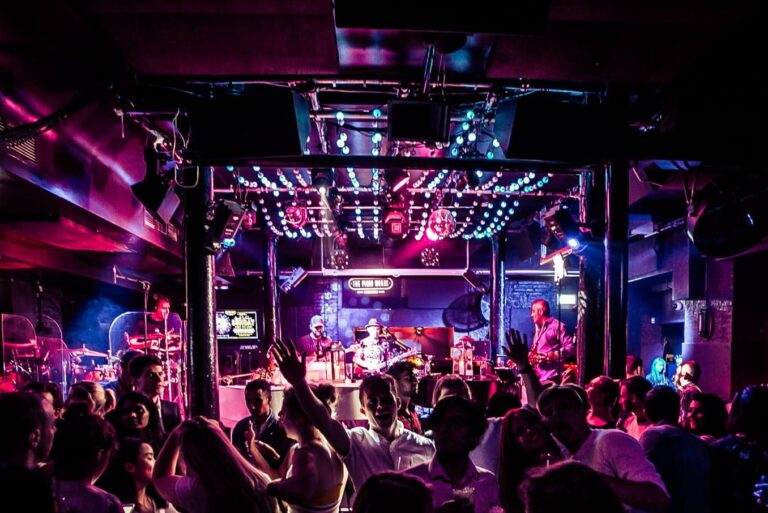 If the thought of staring at musicians is too daunting, take the pressure off, have a cocktail, chat shit with your pals and let the music wash over you in peace.
–
Hire A Hot Tub Boat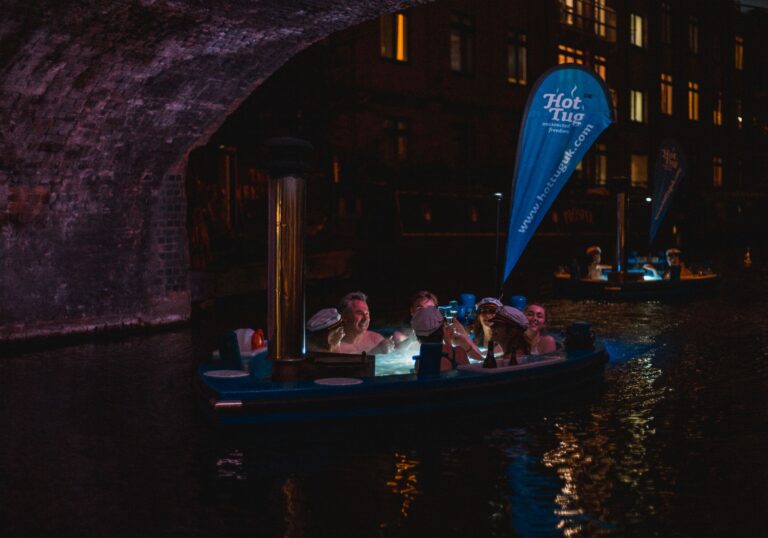 Can't decide if you'd like to go out on a cruise and see the glittering vistas of London at night, or just go home and have a bath? Why choose! Have your cake and eat it. In a hot tub boat stacked with booze and snacks.
Details: Off Hertsmere Road, West India Quay, Canary Wharf, E14 4AL | Book here
–
Eat Waffles at 3am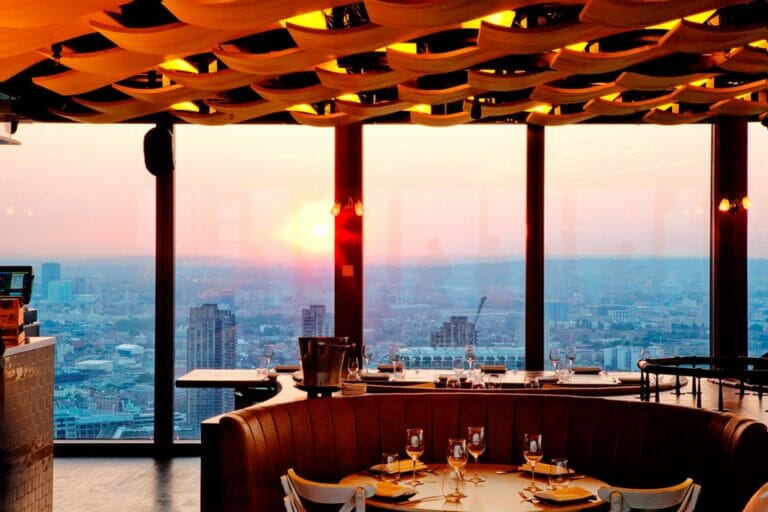 Late dinner? Early breakfast? Either way, you can probably stay and order them again in a few hours at Duck & Waffle, London's only 24 hour restaurant that's also on the 40th floor of a skyscraper.
Details: Salesforce Tower, 110 Bishopsgate, EC2N 4AY | Book a table
–
Interact with Your Cocktails, Other Than Drinking Them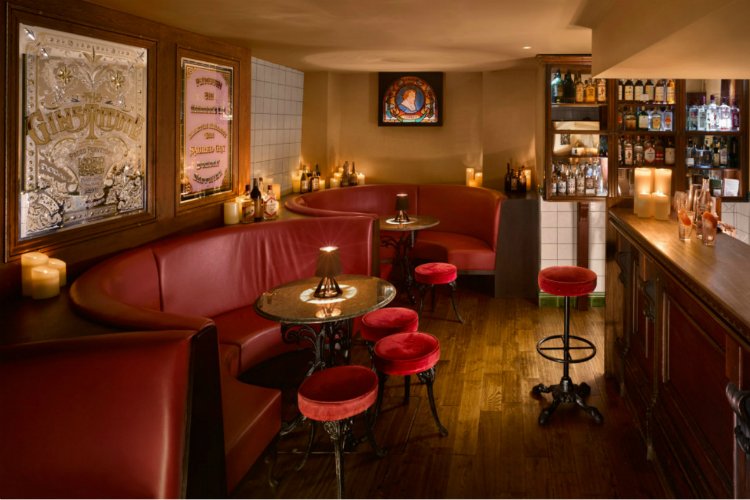 First, ingredients. Start by crafting your own unique gin at The Distillery. Now, align your booze-palate at a range of idiosyncratic cocktail masterclasses dotted across London.
Details: 186 Portobello Road, Notting Hill, W11 1LA | Book here
–
Consider The Transient Nature of Time Itself…
…at one of London's many blink-and-you'll-miss-it events, festivals and pop ups. See what's on this month in your Monthly Agenda.
–
End The Night Stargazing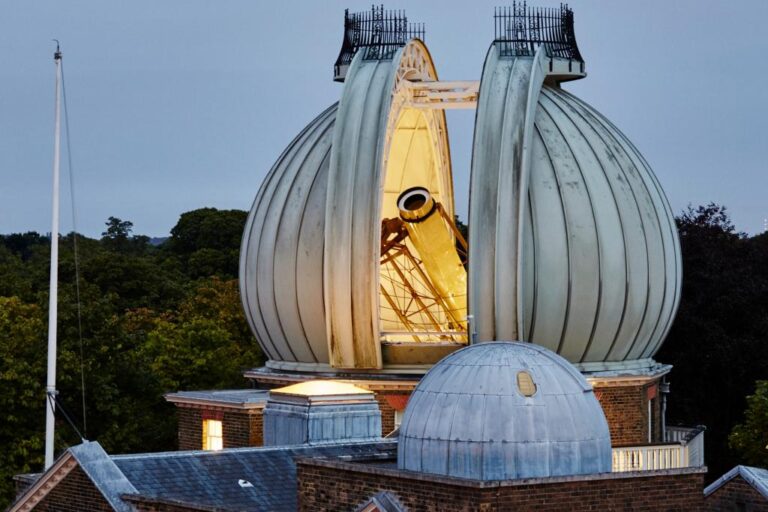 Celestial beauty abounds if only we'd just look up… through the Royal Observatory's gigantic telescope in Greenwich. But why stop there? How about peering over the iconic landmarks of London at night, reflecting on all the great nights and memories shared from one of these ideal London viewpoints.
Details: Royal Observatory, Blackheath Avenue, London, SE10 8XJ | Find out more here
---
Ready for the next morning? Have a peep at our guide to London's best brunch spots