Apparently, the traditional name for Autumn in the north of England was backend.
And if that doesn't get you in the mood for romance…
…then these autumn date ideas will. What follows here is a bumper harvest of date spots, cosy nooks and quirkily romantic experiences to help you seize the season in London, from live soul in an underground crypt to pubs with roaring fires, candlelit theatres, pumpkin picking, cheese markets, a bath of red wine, and the occasional rutting stag…
–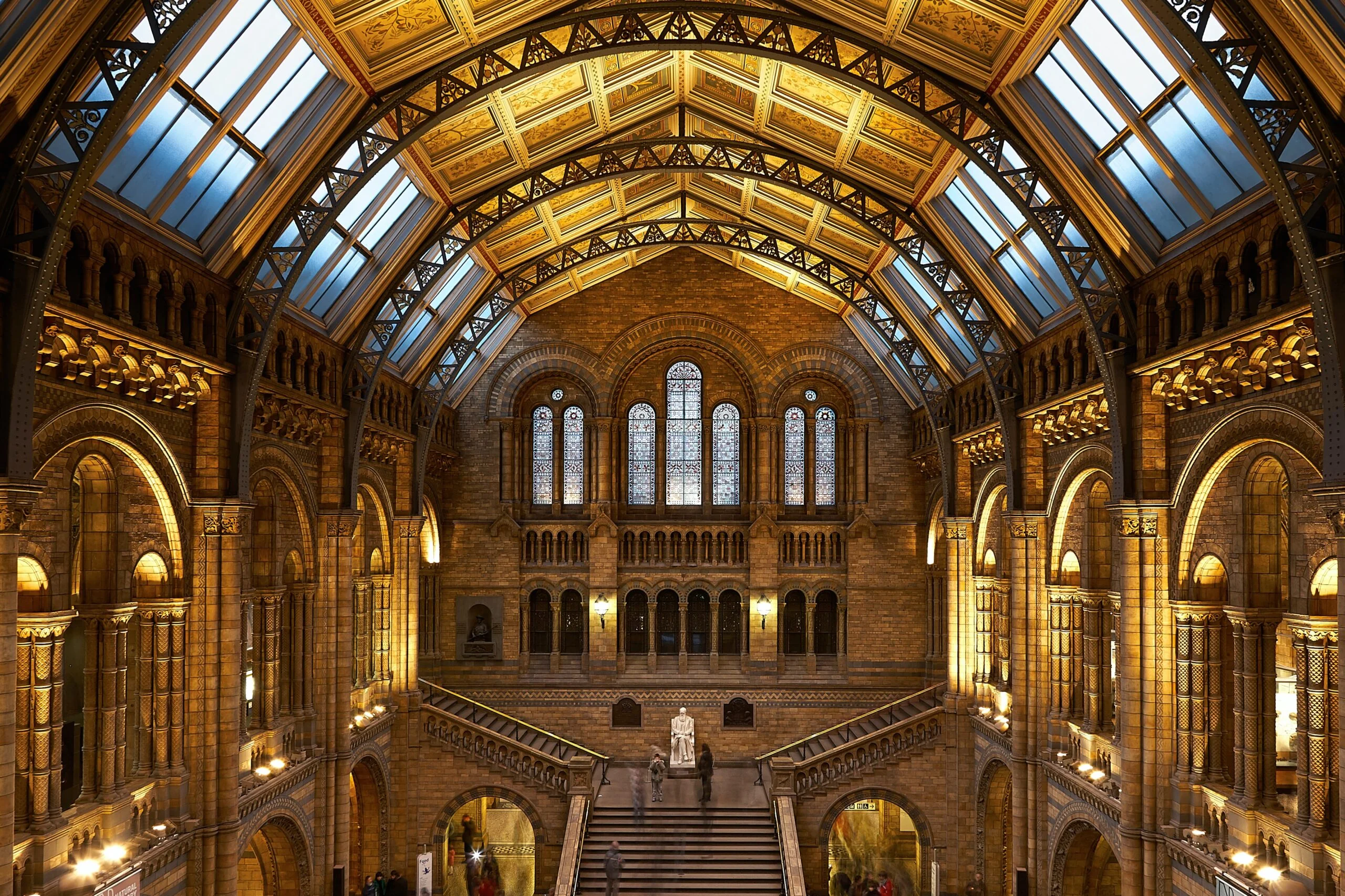 Learn about dinosaurs with cocktails instead of coach tour groups.
–
Play Pétanque, Drink Pastis at Baranis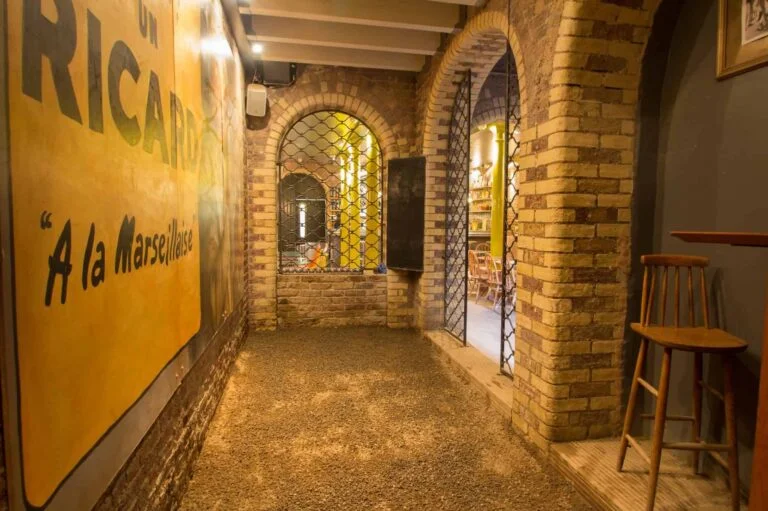 After all, the French do it best.
Details: Open Tuesday-Friday evenings | 115 Chancery Lane, London, WC2A 1PP
–
Toast Marshmallows at the Midnight Apothecary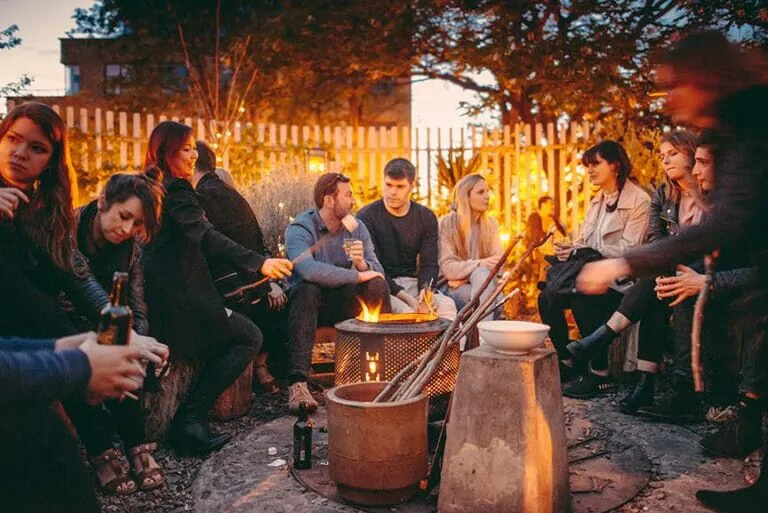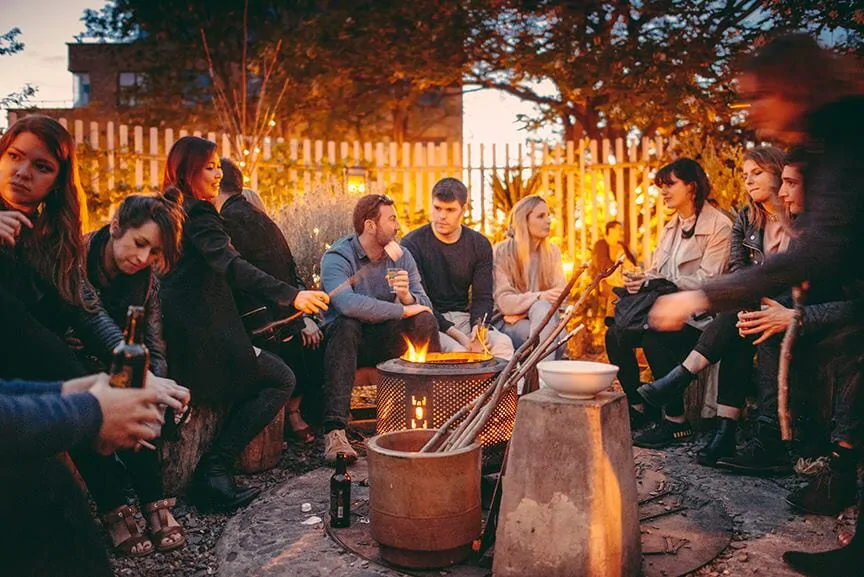 It's a rooftop cocktail bar in a garden. With hot rum toddies and s'more kits. What's not to love?
Details: Fridays and Saturdays until 4th November | Brunel Museum, Railway Avenue, SE16 4LF | Entry from £8
–
Embrace The Chill on a Crisp Walk Through London
Take in some of these scenic lakes or London's best parks en route.
–
Then Warm Up Over A Steaming Bowl of Ramen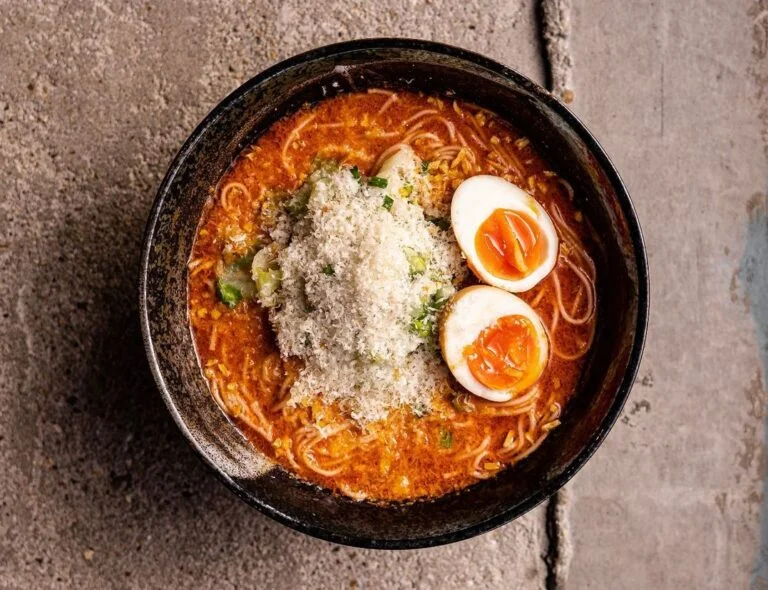 Here's our pick of the best ramen spots in London.
–
Go Browsing in a Second-Hand Bookshop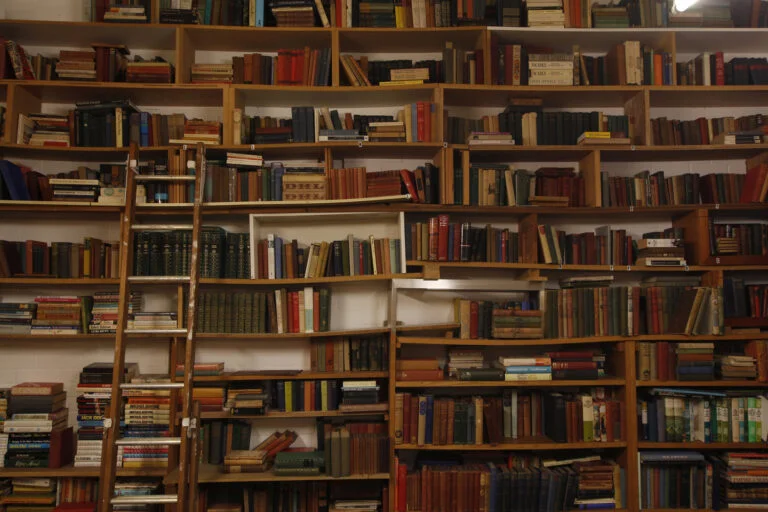 Then read the first chapters to each other at one of London's best cafés.
–
Go for the Perfect Sunday Roast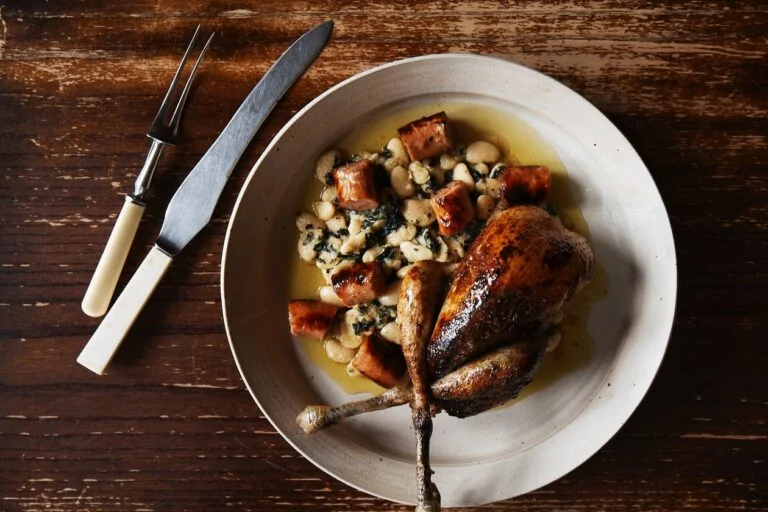 Maybe try all of them, just to be sure.
–
Watch Shakespeare in a Candlelit Theatre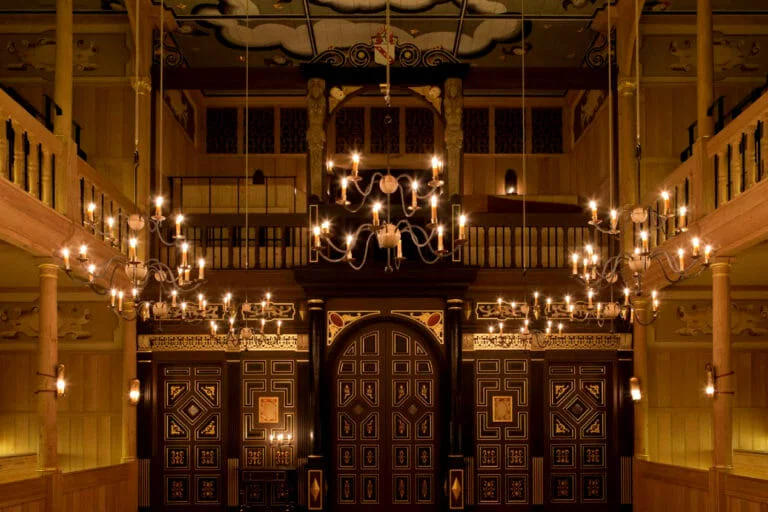 The Sam Wanamaker Playhouse is the Globe's closed-roof – and sliightly more autumn-friendly – sibling.
Details: Ibsen's Ghosts opens 10th November | 21 New Globe Walk, SE1 9DT | From £5
–
Wander Round An Eccentric Townhouse Stuck in Time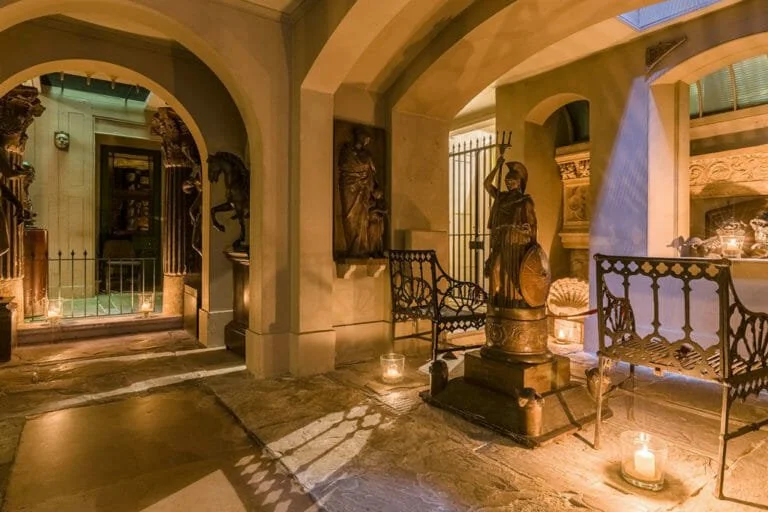 Candlelight, wine, and an ancient Egyptian sarcophagus. 
Details: Open Wed-Sun; lates on 27th October & 20th November | 13 Lincoln's Inn Fields, WC2A 3BP | Free entry, lates £25/15
–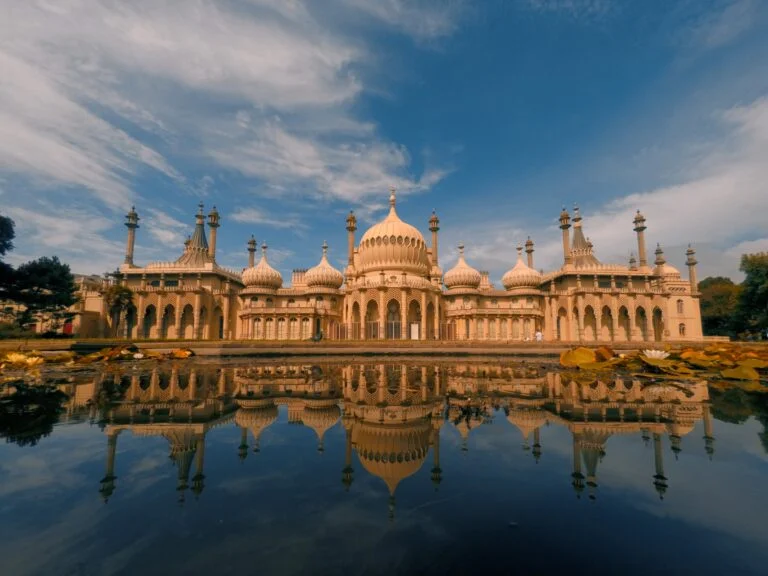 Incredibly, this doesn't require a plane ticket.
–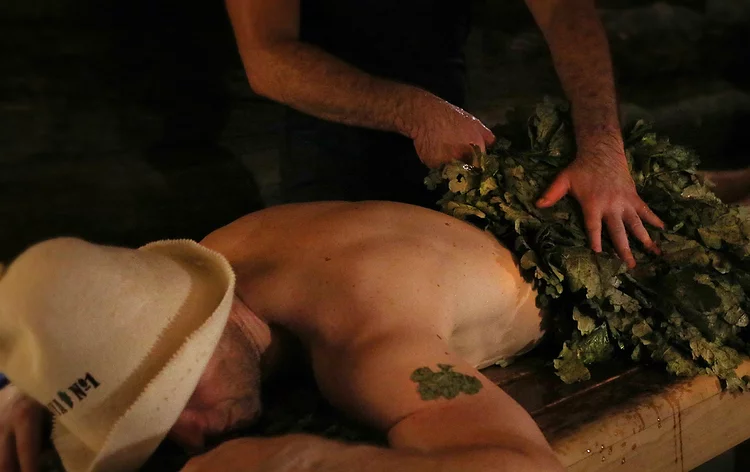 Or enjoy the unusual experience of 'parenie' at Banya No. 1.
Details: Open daily | 17 Micawber Street, Hoxton, N1 7TB | From £75
–
Go For Sri Lankan Breakfast at Pavilion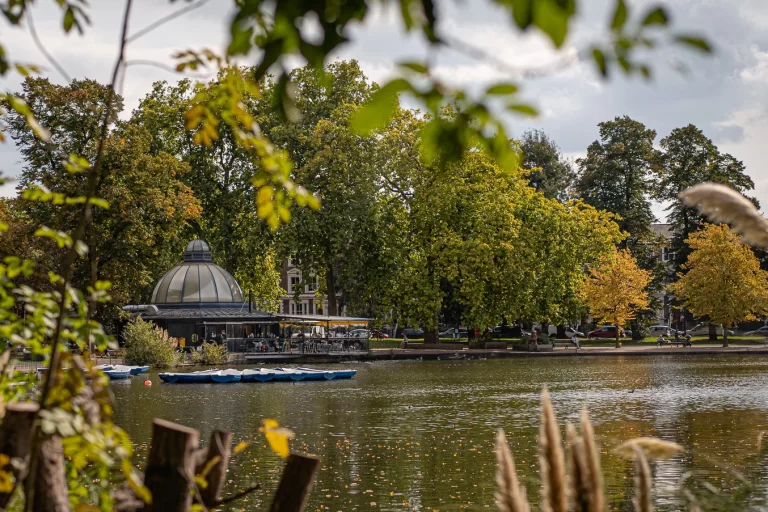 Then hit Victoria Park's lake on a rowing boat.
Details: Open daily | Victoria Park, E9 7DE
–
Perfect Your Hot Toddy at a Cocktail Masterclass
Then drink your homework.
–
Go For Dinner at London's Most Romantic Restaurants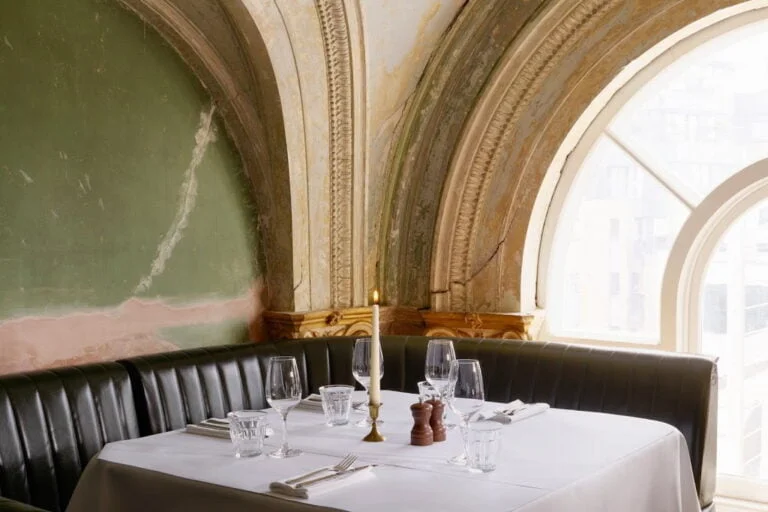 And have a nightcap at one of these equally cosy cocktail bars.
–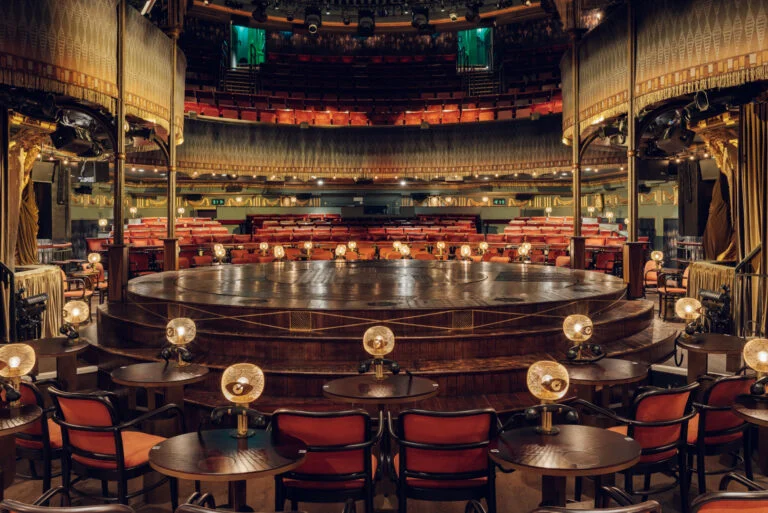 Rebecca Frecknall's gloriously stylish production of Cabaret has won rave reviews.
Details: Playhouse Theatre, Northumberland Avenue, London, WC2N 5DE | From £25
–
Sip Cocktails in The Standard's Library Lounge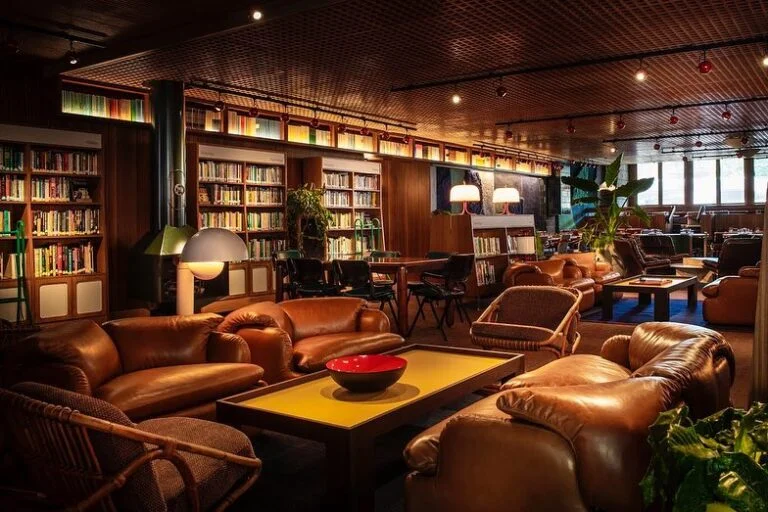 Then grab a table by the fireside upstairs at Decimo.
Details: 10 Argyle St, London WC1H 8EG
–
Before sitting down to chops & Autumn Negronis at Blacklock City.
Details: Open daily | Gracechurch St, London EC3V 1LT
–
Indulge In Omakase at The Aubrey Bar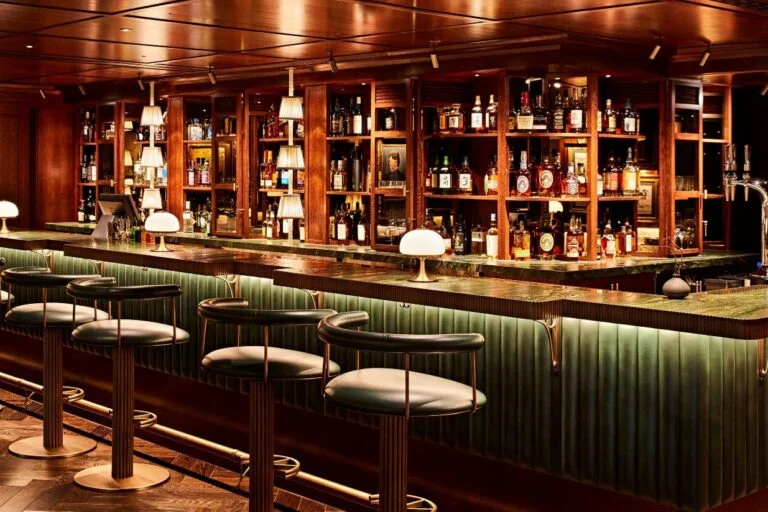 It's basically a theatre, where cocktails are the stars.
Details: Daily | The Aubrey, Mandarin Oriental Hyde Park, 66 Knightsbridge, SW1X 7LA | £198
–
Spend A Rainy Day Exploring Bloomsbury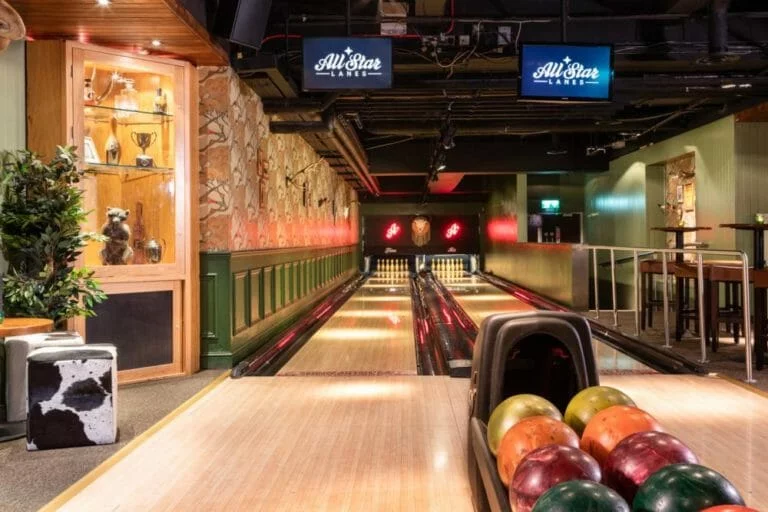 Featuring Victorian artists' shops, hearty stews, and a very unusual museum…
–
…Then Hole Up For Cocktails On A Twinkling Terrace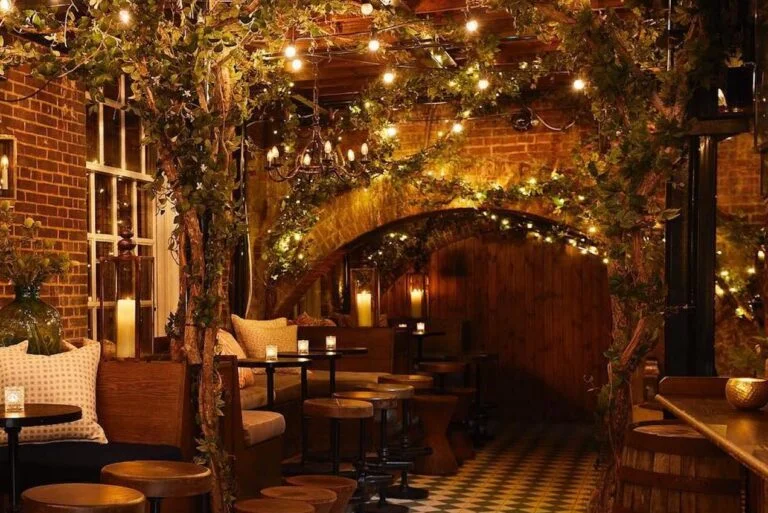 The Bloomsbury Club Bar is pretty beautiful… but it's even lovelier on the outside. And Nudge Members are invited to an exclusive party there this November…
Details: Open Tues-Sat | The Bloomsbury Hotel, 16-22 Great Russell St, London WC1B 3NN
–
Watch Top-Tier Comedians in a Stunning Listed Church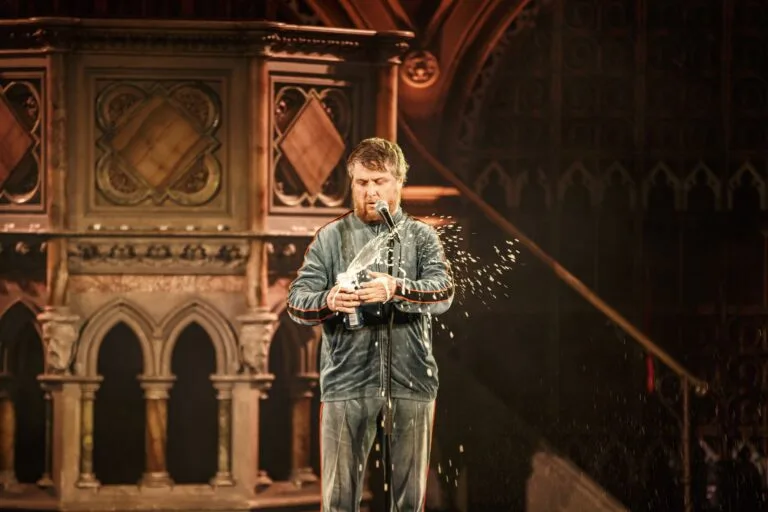 They'll have you rolling in the aisles.
Details: 4th November | Union Chapel, Compton Terrace, London, N1 2UN | £27.50
–
Take The Craig David Approach To London Cocktail Week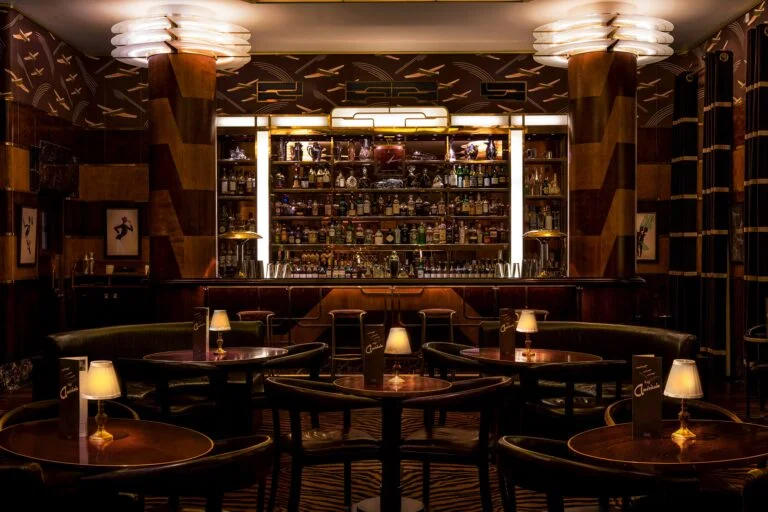 Take your date for a drink on Tuesday… and on Thursday, Friday and Saturday…
Details: 12th – 22nd October | Across London | Wristbands £15
–
Soak Up Art, Cocktails, and Live Jazz in a Church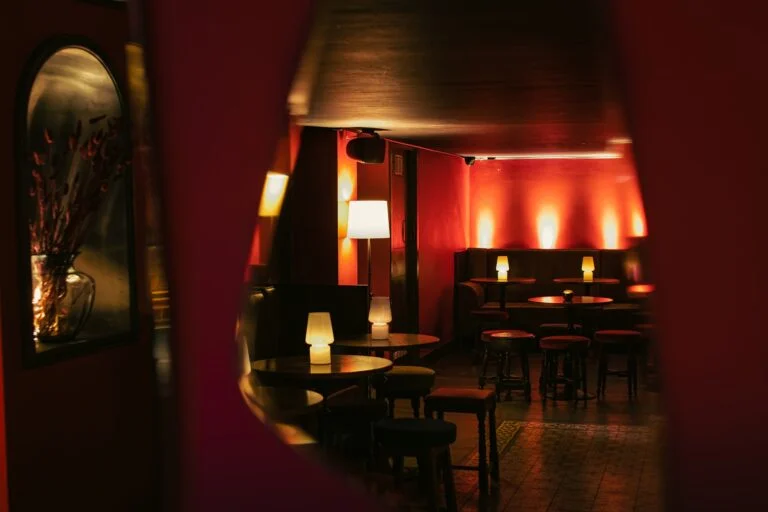 You could literally spend an entire day together with our Camberwell date idea.
–
Run Around London On A Cryptic Treasure Hunt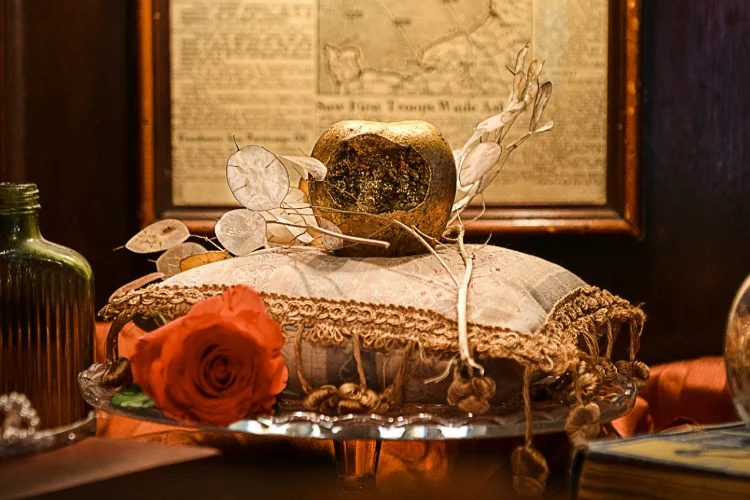 Solve clues sent to your phone (with perfectly timed pub stops built in)…
Details: Daily | Across London | £25pp
–
Hole Up In A Wine Bar For The Night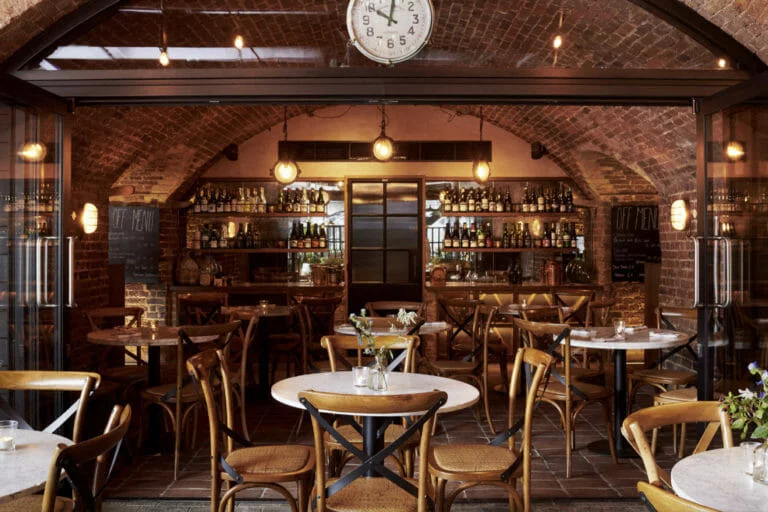 Leave with a bottle to take with you on your next date, at Hawksmoor on BYOB Mondays.
–
Show You Don't Have A One Track Mind…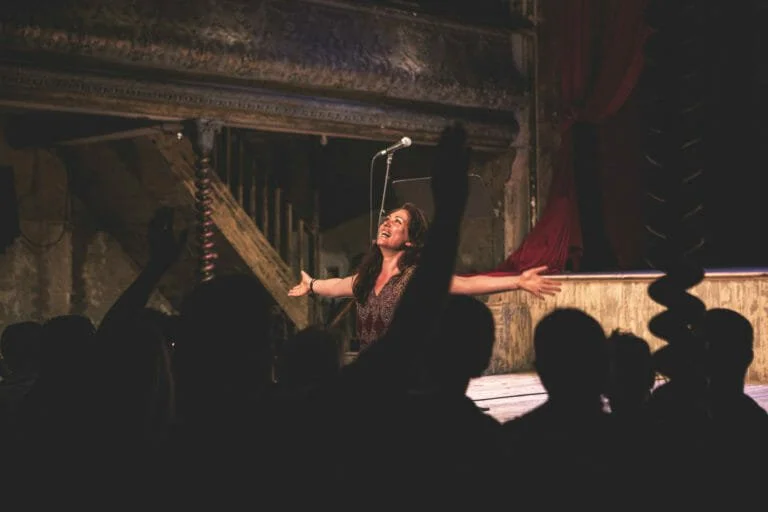 …by getting tickets to One Track Minds.
Details: 24th & 25th November | Wilton's Music Hall, Graces Alley, London E1 8JB | £9-17
–
Take A Candlelit Bath In Red Wine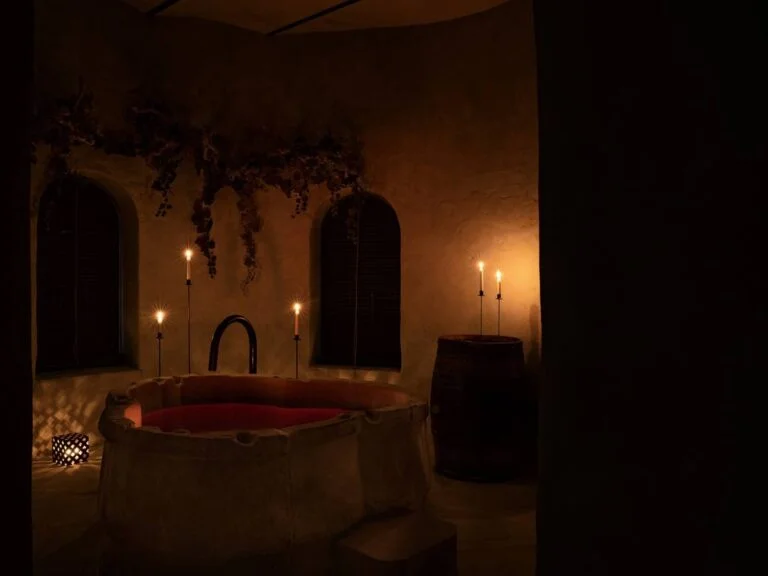 Yes, IN, not with.
Details: Open daily | 2-3 Robert Street, WC2N 6RL | £450
–
Go To A Listening Party In The Dark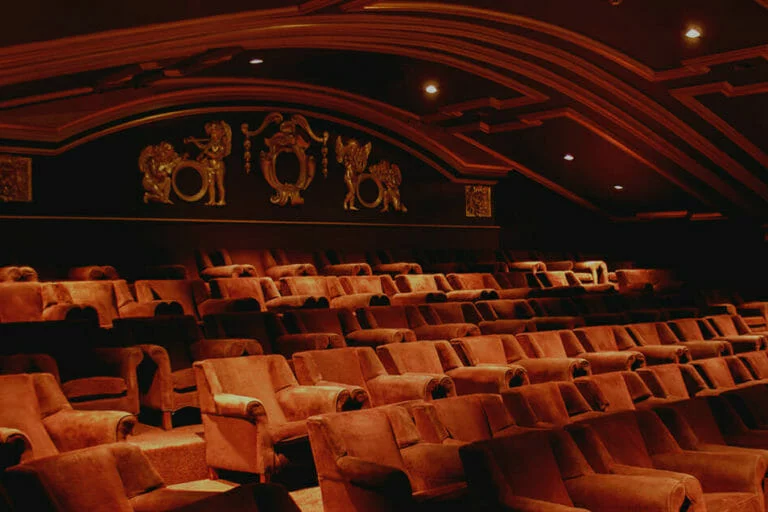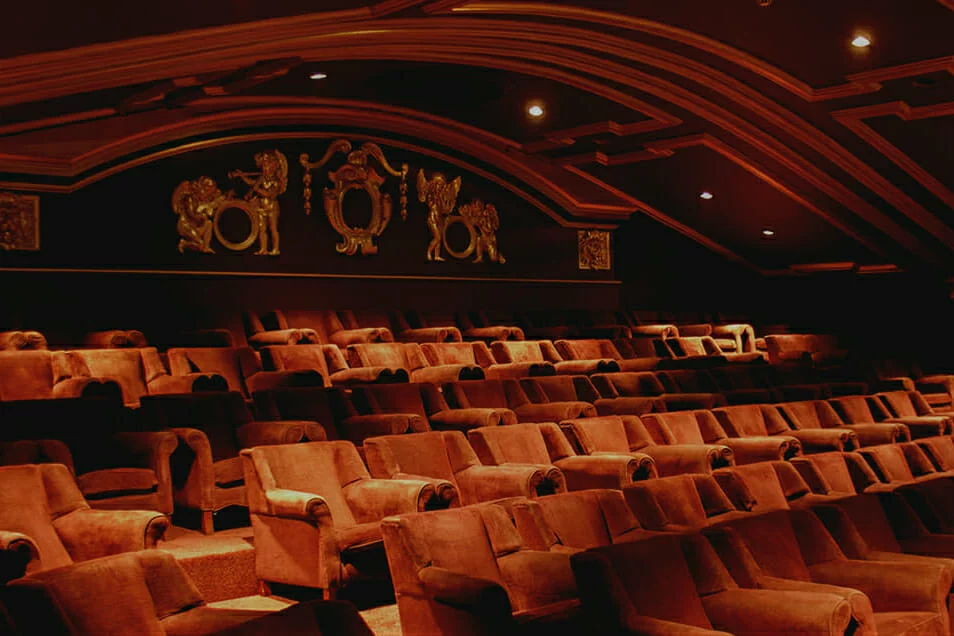 A spine-tinglingly atmospheric way to listen to music. 
Details: Regular events | Across London | £11+
–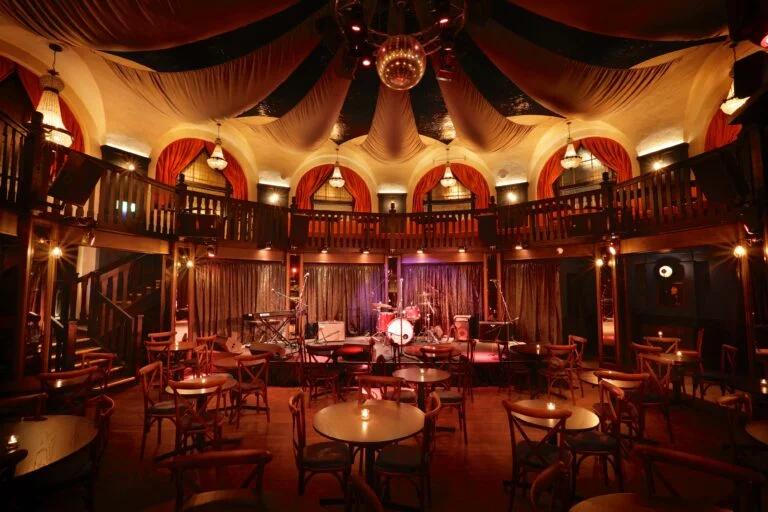 Even if the acts are terrible, at least you'll seem hilarious by comparison.
–
Take A Stroll Through Battersea Park
Then stroll over the insanely romantic Albert Bridge before ending up at 606 Club for a little live jazz.
–
Check Out An Exhibition at Victoria Miro Gallery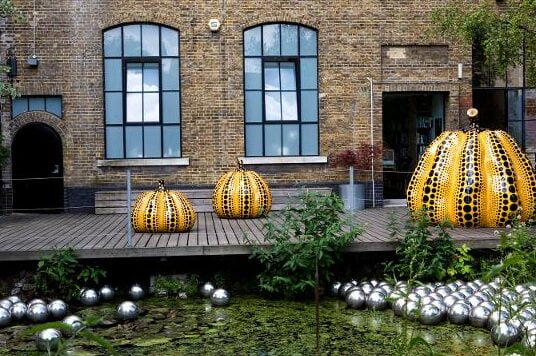 Then walk along the canal to enjoy a floating dinner at Caravel.
Details: Closed 12th-21st November | 16 Wharf Road, London N1 7RW | Free entry
–
Go Deer-Spotting in Richmond Park
Then go beer-spotting at one of these cosy Richmond pubs.
Details: Open daily | Richmond Park, TW10 5HS | Free
–
Sketch Sharks At The Aquarium with Wild Life Drawing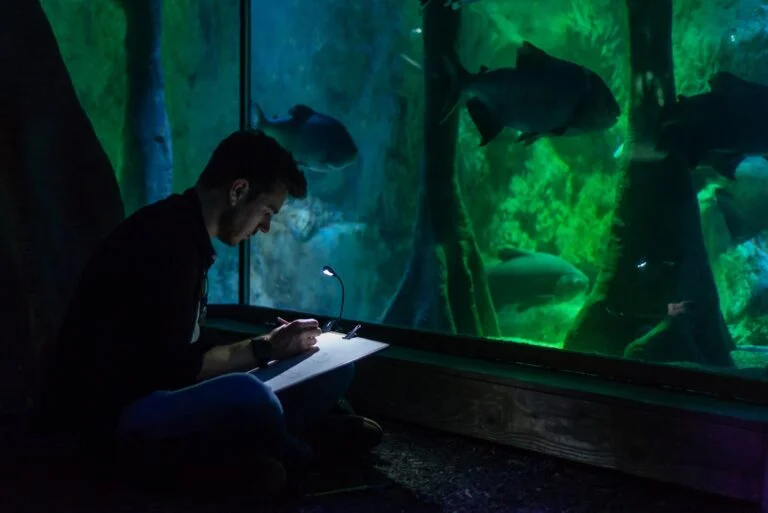 Then recover with cocktails at Lost Property Office.
Details: 8th November | SEA Life London Aquarium, SE1 7PB | £35
–
Do Your Best Impressions of The Dinos of Crystal Palace Park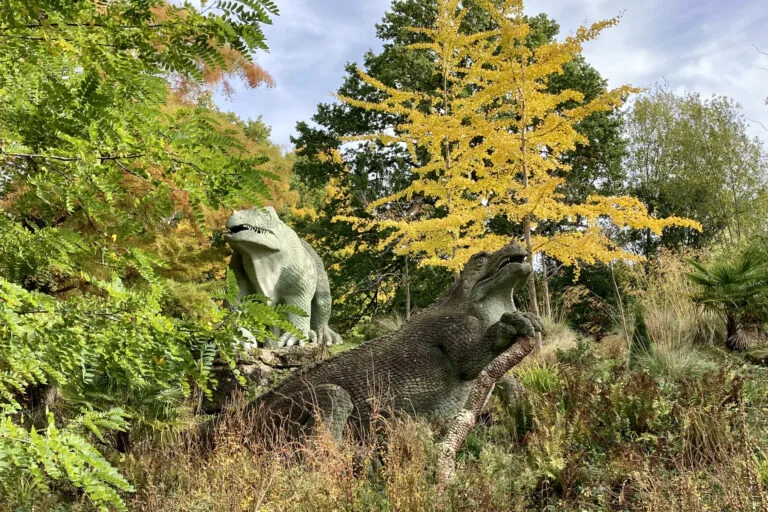 Get street food from the Sunday market first, then hole up at The Sourcing Table wine bar after. In fact, we've put together the perfect Crystal Palace date here…
Details: Thicket Rd, Crystal Palace, SE19 2GA | Free
–
Leave The Smooth Talking to George The Poet
He's one of the many great speakers taking to the stage for this year's London Literature Festival.
Details: 18th-29th October | Southbank Centre, Belvedere Road, SE1 8XX
–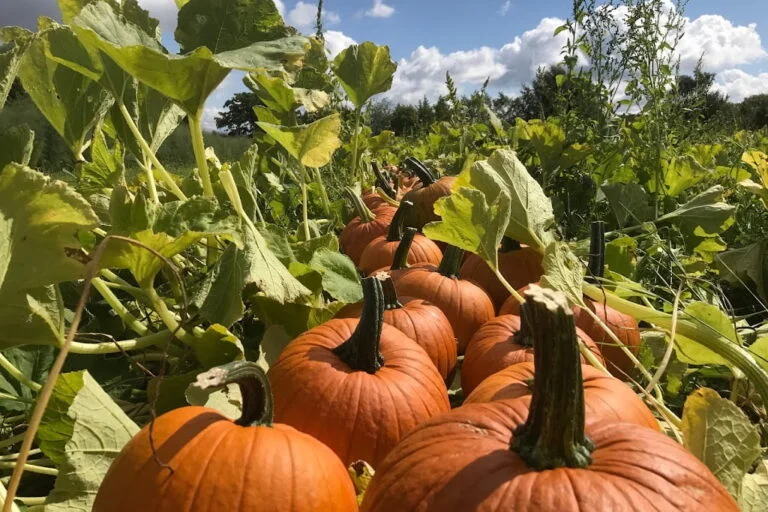 It's worth carving out time for. See the best pick-your-own farms near London
–
Admire Japan's Famous Autumnal Foliage… in Kew Gardens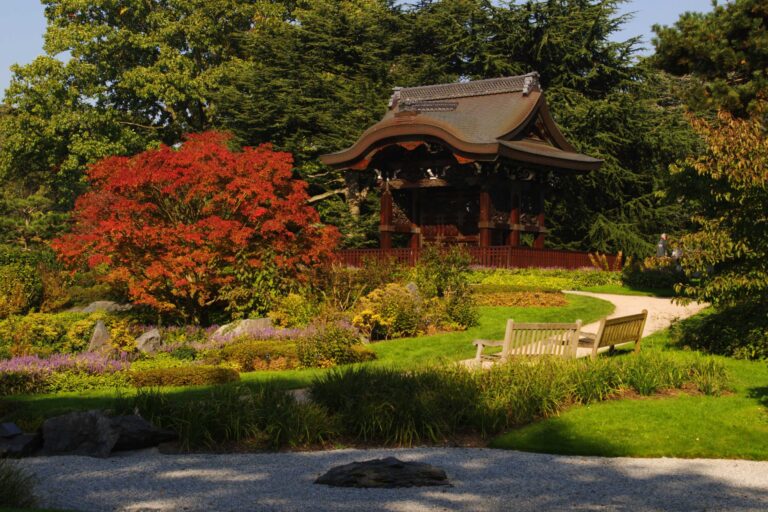 Then escape the chill in their Victorian hot houses.
Details: Open daily | Kew Gardens, TW9 3AE | £12+
–
Do The Crossword In One of these Pubs With An Open Fire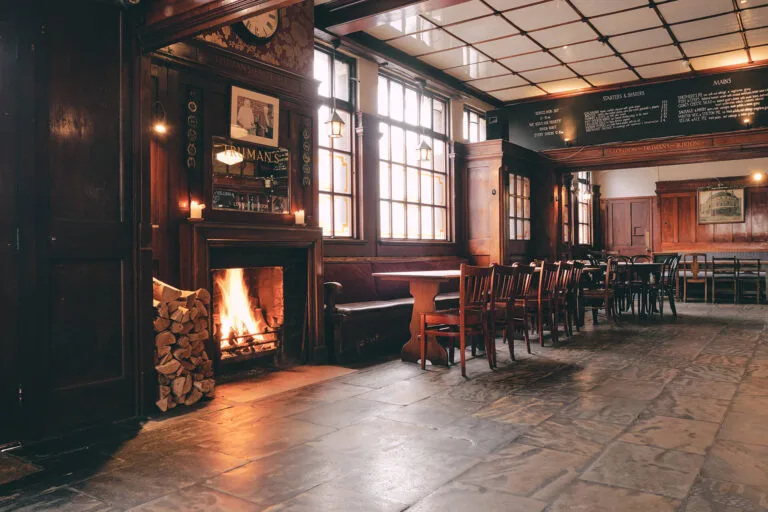 The perfect spot to take a new flame.
–
Go On A Woodland Pumpkin Trail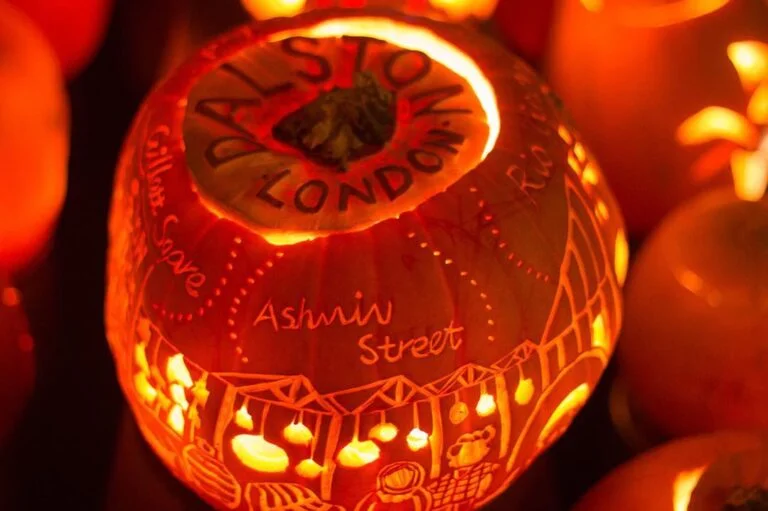 Dalston Curve Garden's annual illuminated extravaganza returns. And so does their after-hours bar.
Details: Open until 10pm 25th – 31st October | Dalston Eastern Curve Garden, 13 Dalston Lane, London, E8 3DF | Free entry
–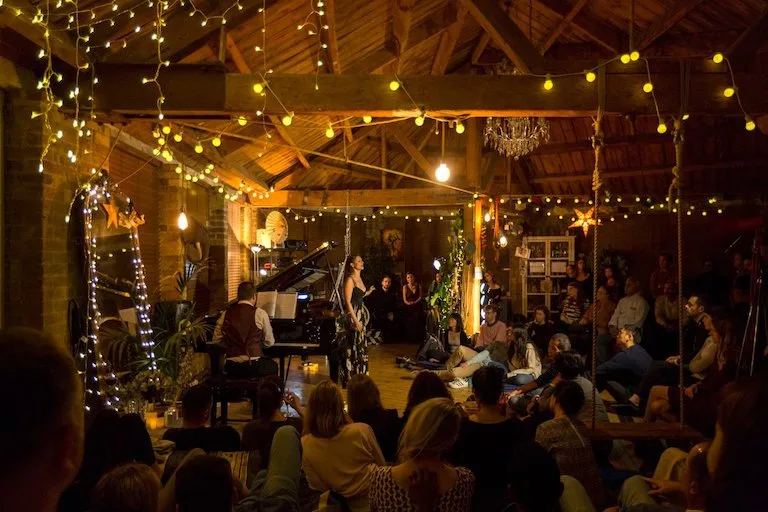 If music be the food of love… go and listen to some, in a twinkling fairy-lit attic. With BYOB.
Details: 12th October, 3rd November, 14th & 15th December | £28-35
–
Enjoy A Cosy Day of Culture in Marylebone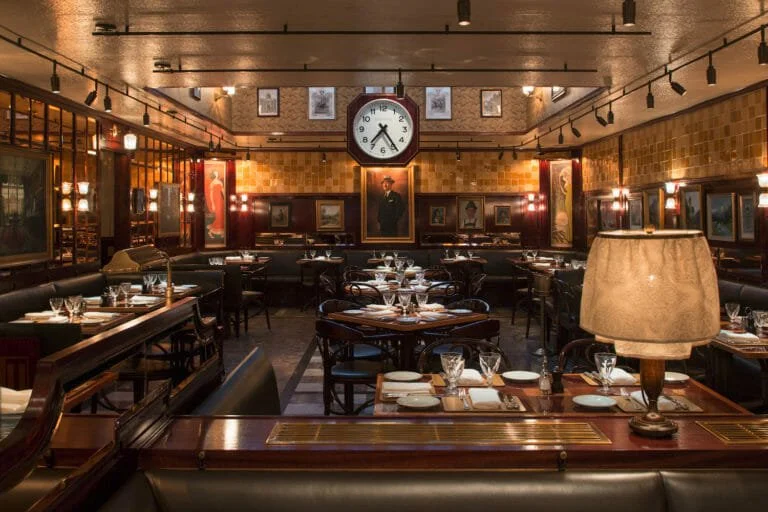 From a free art-filled mansion to a pub with a toasty fireplace, via Viennese coffee with whipped cream. See the itinerary
–
Eat Your Weight in Cheese at Chiswick Cheese Market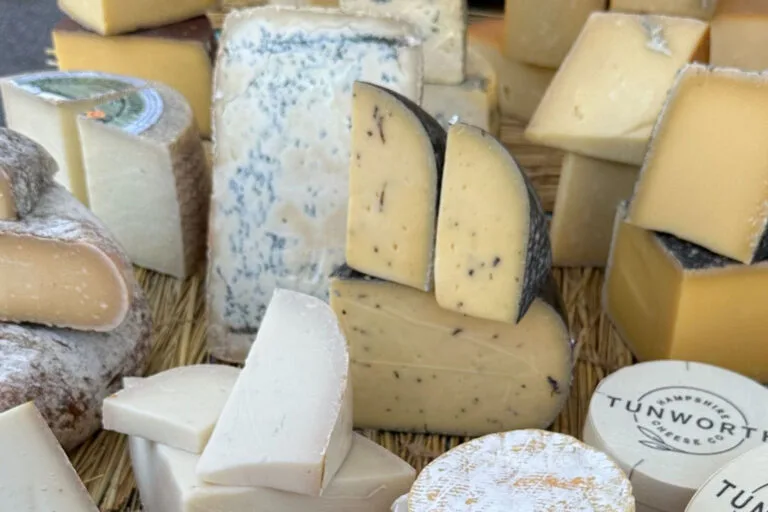 Then sleep it off in front of a black & white movie at the Chiswick Cinema.
Details: 3rd Sunday of the month | Old Market Place, Chiswick High Road, Chiswick, W4 2DR | Free entry
–
Watch The Witches at the National Theatre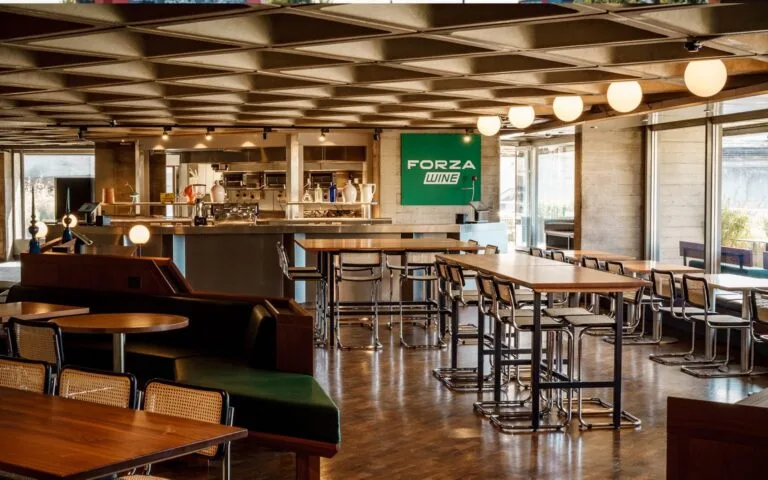 Then check out the wizardry of the Custardo (hot ice cream & coffee) at the new Forza Wine outpost.
Details: From 7th November | Upper Ground, London SE1 9PX | £20+
–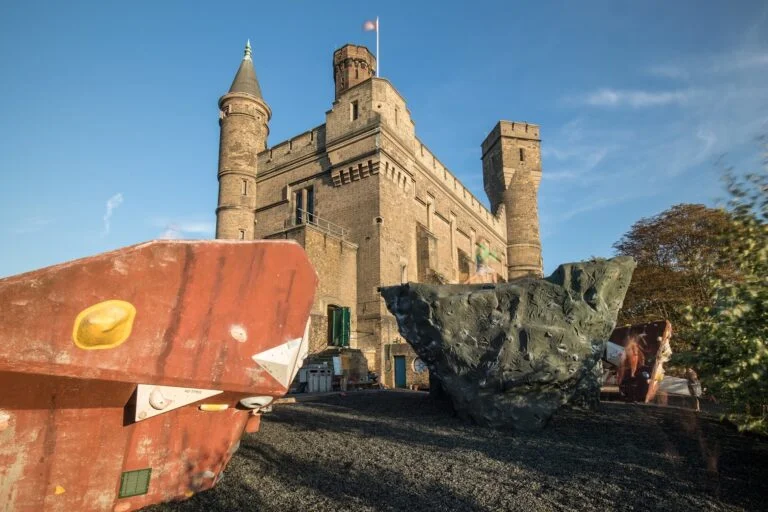 Ok, it's an old Victorian water pumping station. But somehow that doesn't sound quite as romantic.
Details: Open daily | Green Lanes, Stoke Newington, N4 2HA | £14
–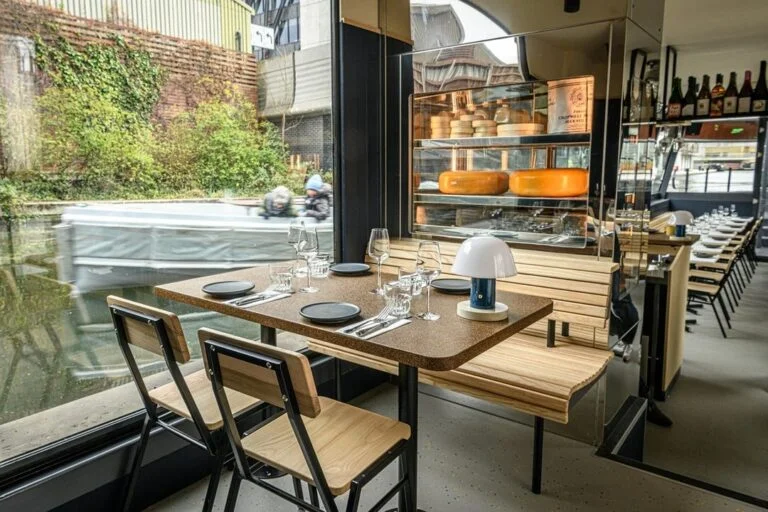 Then stroll along Regent's Canal to The Cheese Barge for a floating fondue dinner.
Details: Open daily | Sheldon Square, Paddington Central, London, W2 6HY | Book here
–
Hold A Board Game Tournament At Draughts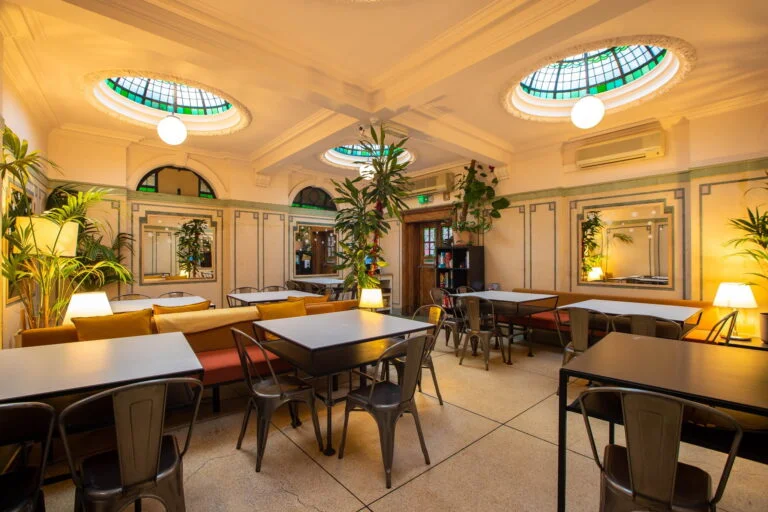 Loser gets the drinks in.
Details: Open daily | 41 Kingsland High Street, Dalston, E8 2JS | Arch 16 Leake St, London SE1 7NN | £7pp cover charge
–
Go Rummaging For Gold at Hackney Flea Market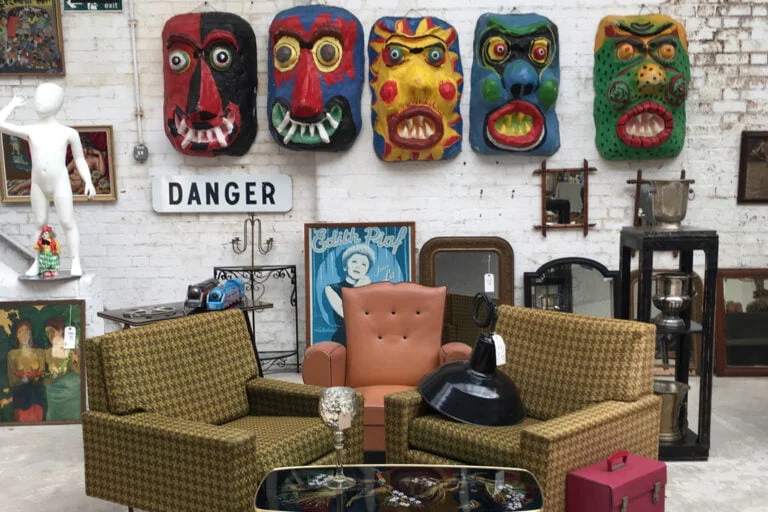 Buy each other the weirdest thing you can find.
Details: 14th & 22nd Oct, 5th, 11th, 26th Nov, 16th December | £1 entry
–
Take A Leisurely Dinner Cruise Along London's Canals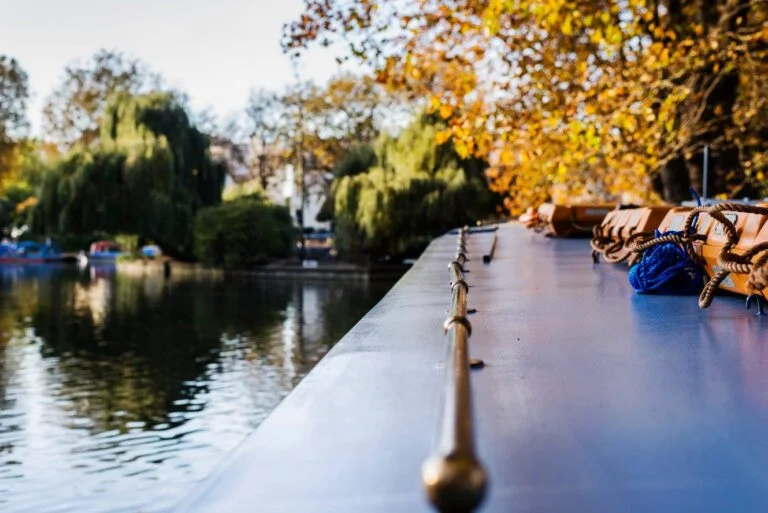 Candlelight, oysters and wine. You literally cannot go wrong. 
Details: Cruises Wednesday-Sunday | London Shell Co, The Prince Regent, Sheldon Square, W2 6DS | £75
–
Soak Up Some Beautiful Artwork at the William Morris Gallery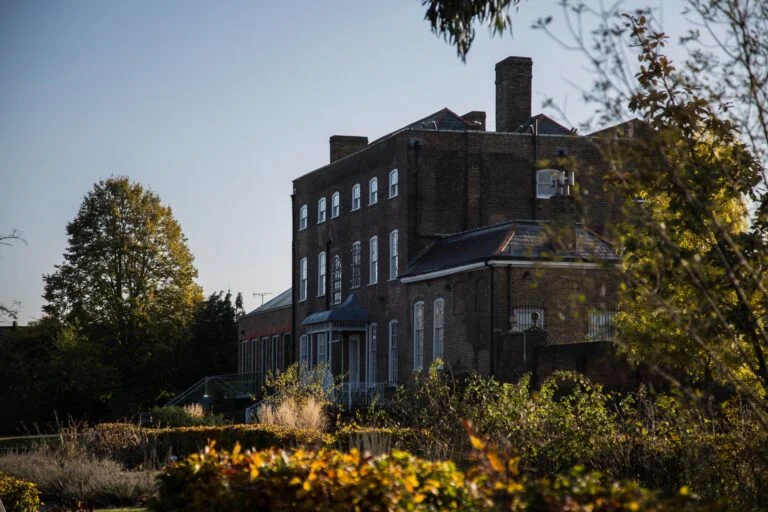 Then soak up something delicious at the Lloyd Park market.
Details: Market on Saturdays 10am-4pm | Lloyd Park, Forest Road, London E17 4PP | Free
–
Listen to Poetry in a Candlelit, Carpet-Strewn Bar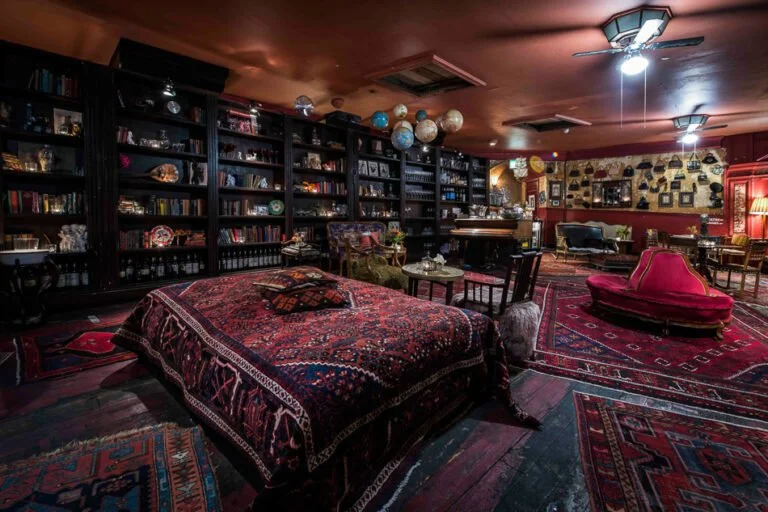 Then write your own over dinner at Akub.
Details: 19th October | Coronet Theatre, 103 Notting Hill Gate, London W11 3LB | £16
–
Do It Like They Do On The Discovery Channel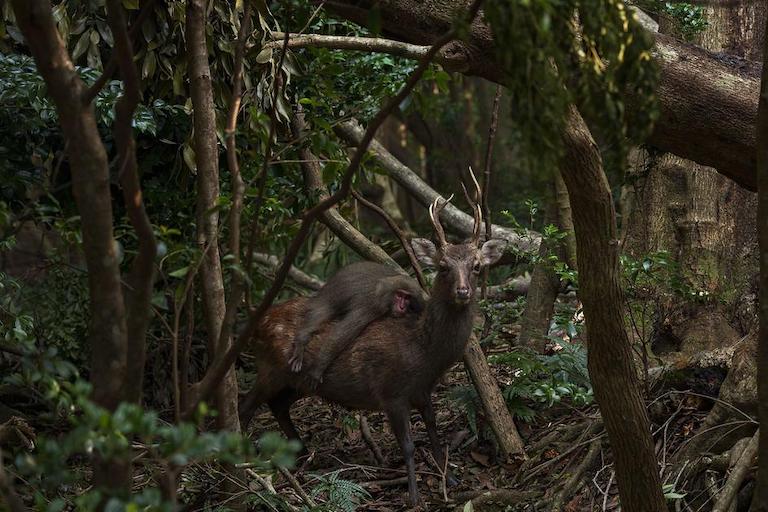 …and see the wonder of nature at the Wildlife Photographer of the Year exhibition.
Details: 13th October – 30th June 2024 | Natural History Museum, Cromwell Road, SW7 5BD | £15
–
Enjoy An Evening of Wine, Drunken Noodles & Cinema in Shoreditch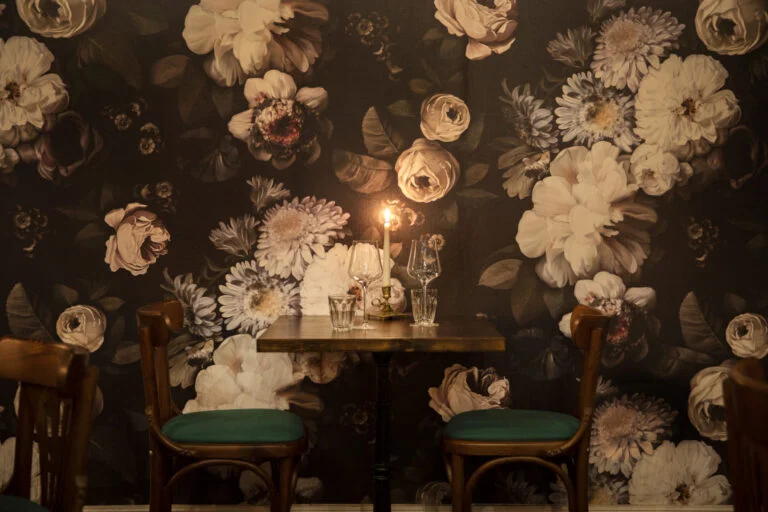 With our perfect Shoreditch date night.
–
See Something Quirky at the BFI London Film Festival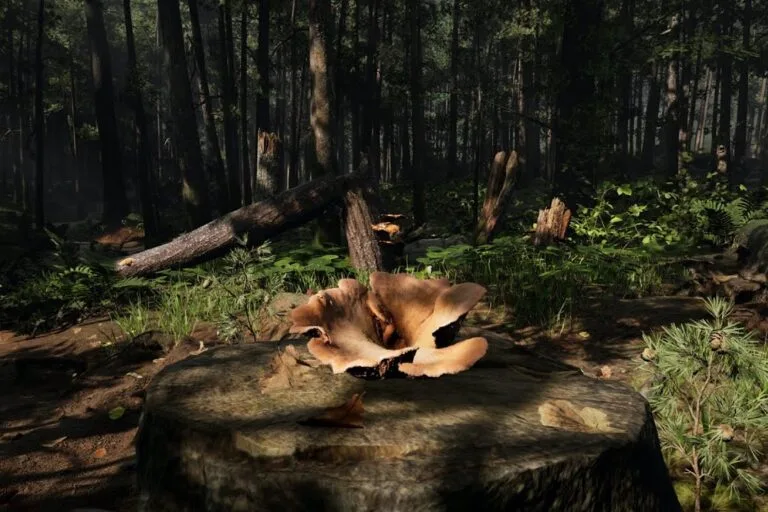 Then take things into a whole new dimension at LFF: Expanded, a festival of 360° and immersive film…
Fancy something less experimental? See something in one of London's cosy independent cinemas
Details: 4th-15th October | Across the Southbank | Some events free
–
Do Some Midcentury Window Shopping at 2 Willow Road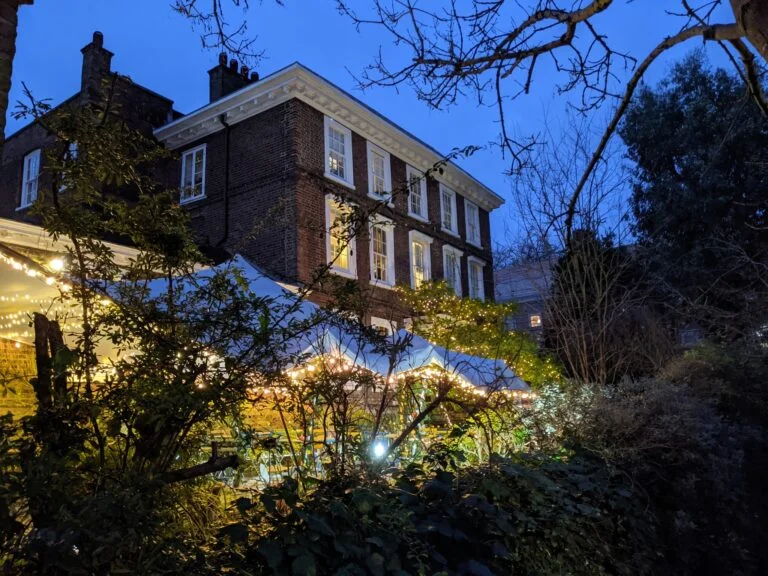 Then sip hot chocolates in the fairy-lit gardens of Burgh House.
Details: 2 Willow Road, London NW3 1TH | Open Thurs & Sun | Burgh House, New End Square, London NW3 1LT
–
Listen to Jazz In A 300 Year-Old Crypt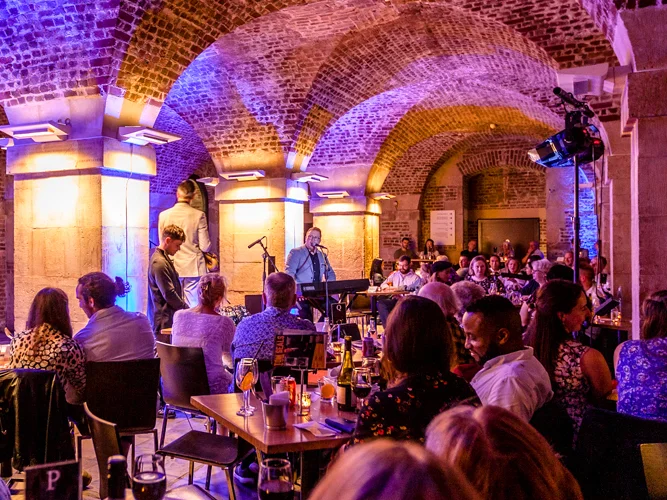 And find out if you're soul mates.
Details: Various dates | St Martin-in-the-Fields, Trafalgar Square, London WC2N 4JJ | £8-25
–
Go Vintage Shopping Down Camden Passage
Buy each other antique spoons and vintage prints, before settling in for a Viennese pastry… See your chilled Islington Sunday itinerary
Details: Camden Passage, Angel Islington, N1 8EA
–
Test Your Weekend Compatibility At Sunday Papers Live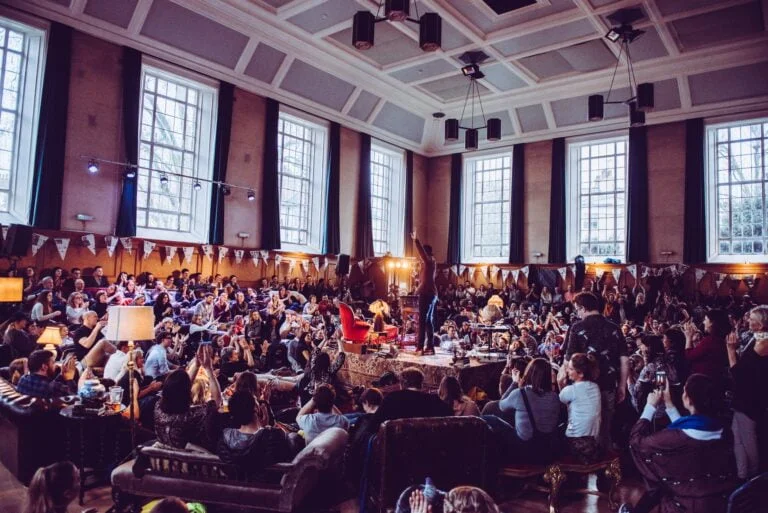 Comfy sofas, roasts, Bloody Maries and fascinating talks. It's not the worst place to start a tradition… 
Details: 19th November | Cecil Sharp House, 2 Regent's Park Rd, London NW1 7AY | £20-39.50
–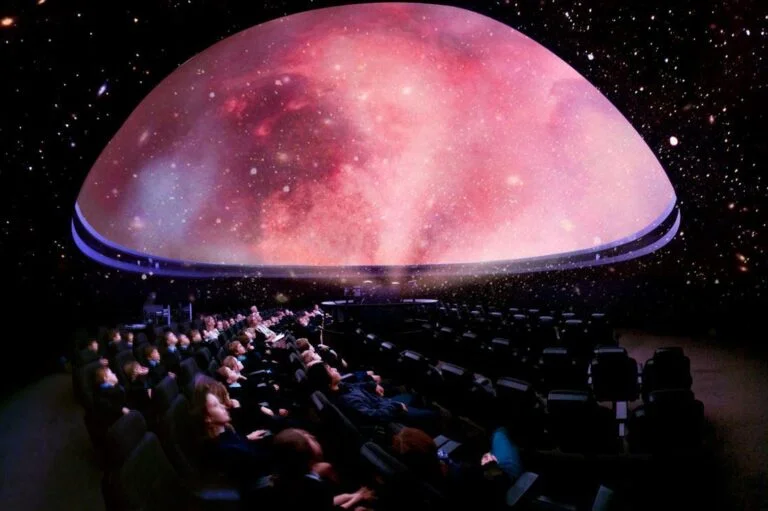 Not the Leicester Square kind, the Greenwich Observatory kind… 
Details: Daily, 10am-5pm | Royal Observatory, Blackheath Avenue, Greenwich SE10 8XJ | £10-12
–
Go Watch The Fireworks At Alexandra Palace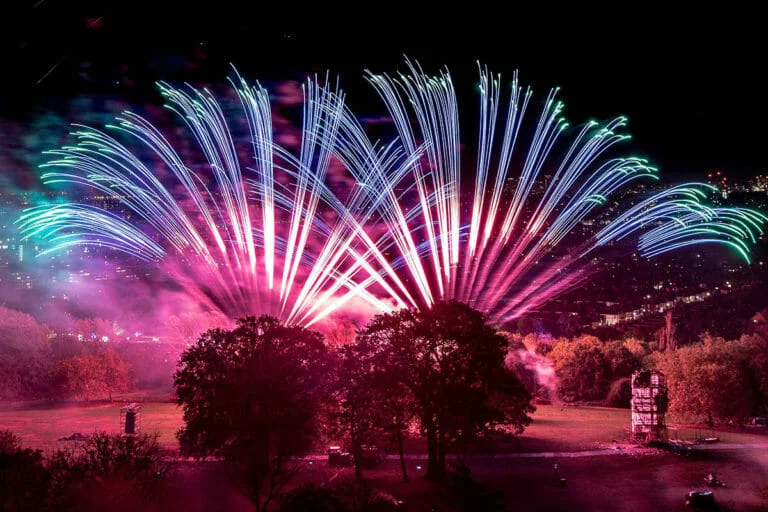 Because if your date doesn't like the sound of a massive bonfire; a fireworks display; a ton of street food; a funfair; a German bier festival; a disco on ice; Kylie & Elton John tribute acts and something called 'lightning magic'… there's going to be fireworks.
Details: 3rd & 4th November | Alexandra Palace, Alexandra Palace Way, N22 7AY | £17+
–
Go To A Chef's Table In A Railway Arch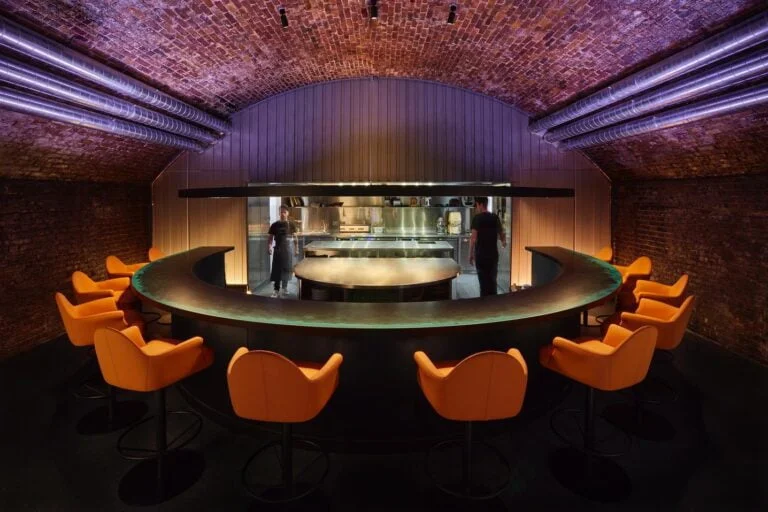 If you love seafood but hate decision-making, this is for you.
Details: Wednesday to Saturday | The Sea, The Sea, Hackney, 337 Acton Mews, E8 4EA | £95pp
–
Go For A Crisp Sunday Stroll On Hampstead Heath
We've prepared the perfect day out for you, featuring hot chocolates, yakitori and live jazz… See our Hampstead Heath itinerary
–
…Then Listen To Live Music and Sip Cider at The Southampton Arms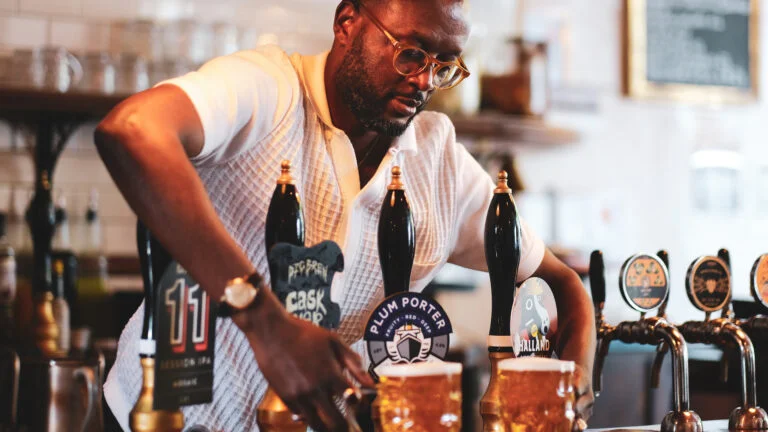 When the weather turns really cold, they serve it mulled. 
Details: Open daily | 139 Highgate Road, London NW5 1LE
–
Don't Go Hunting
And instead practise a little humane virtual clay pigeon shooting at Clays. With humane cocktails and snacks.
Details: Open daily | 55 Moorgate, EC2R 6LL | Clays Canary Wharf: West India North Dockside, 1 Cabot Square, E14 4QJ | £10+
–
Go Leaf-Peeping in Epping Forest
It looks alright in the autumn.
–
Have Your Own Ghost Moment In A Pottery Class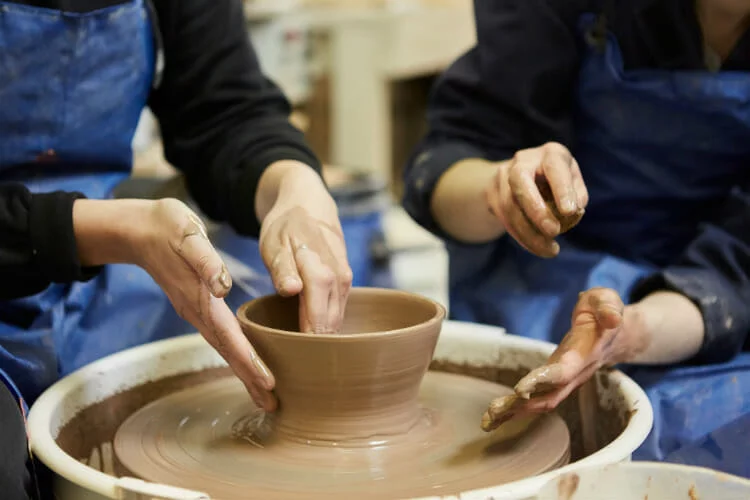 Then sip smugly from your slightly off-centre mugs by the fireside (four to six weeks) later. 
–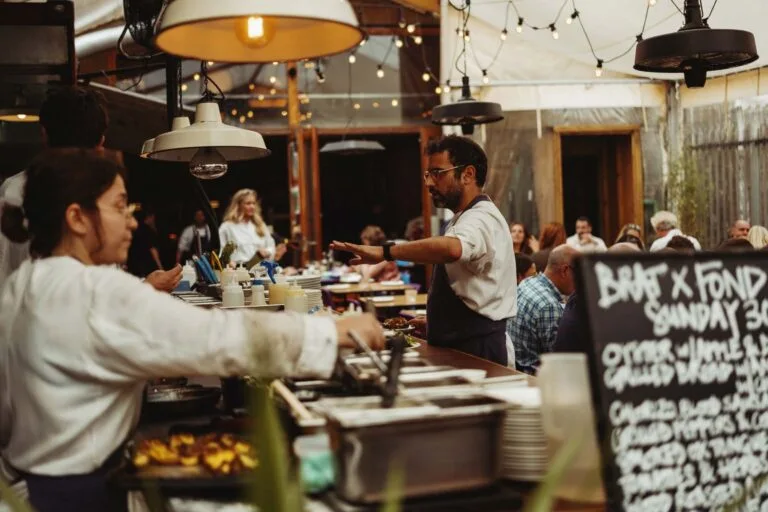 Then refuel over Michelin star level fare at Brat x Climpson's Arch.
Details: Open daily | London Fields Lido, Hackney E8 3EU | £5.70
–
Hibernate In One Of London's Hidden Bars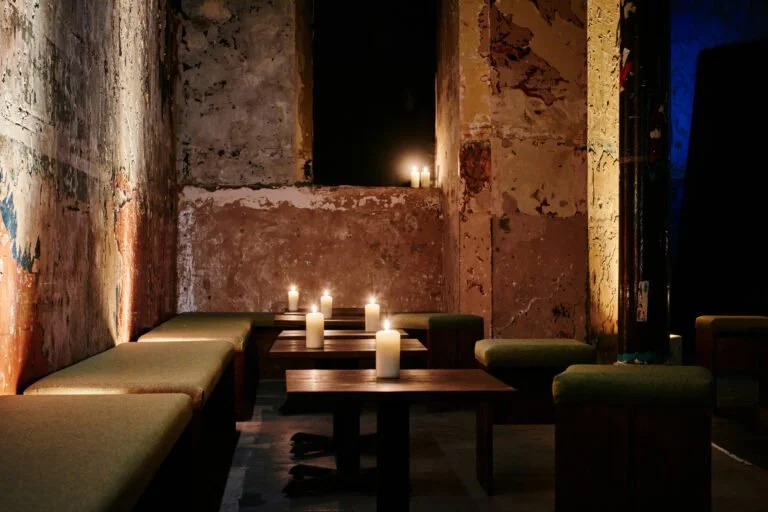 Any of these should do quite nicely.
---
Want more inspiration? Check out our bumper crop of year-round London Date Ideas